Cebu is truly a powerhouse of singers – excelling not only in the local scene but worldwide. Last July 12 – 21, four Cebuanos showcased their world-class talent and bagged medals in the World Championships of Performing Arts (WCOPA) 2019 held in Long Beach, California. Among the participants from over 60 countries, Cebuanos Christian Cayobit, Erneville Vinculado, Vingenr Tan, and John Willace Tubalde were hailed as winners in various categories.
WCOPA is an annual event for singers, musicians, dancers, variety artists, actors, and models from different countries. On its 23rd year, WCOPA remains as the one and only Olympic-styled international meet for aspiring performers and entertainers in the area near the "Entertainment Capital of the World".
Though a newbie in singing competitions, Barili's pride John Willace Tubalde, won four gold medals in the Seniors Division category – contemporary, opera, rock, and world genres. He also received two silver medals for pop and Gospel genres, and bronze for Broadway. Before these, he was hailed as the grand winner of the AwiTeofilo Song Festival 2017, Pagcor Season2 in 2012, and Singing Beedioke Challenge Cebu 2014. He was also a runner-up in the Tawag ng Tanghalan sa BCLC 2019 and The Voice of Apas 2018.
Vingenr Tan, who's a renowned event singer and host from Barangay Inayawan, also bagged two gold medals in the Senior Male Vocals for Opera and Performance in Group Production. He also earned silver Broadway and Bronze in Latin with winning songs from "Stars" from Les Miserables, Disney's "When you wish upon a star", and Ricky Martin's "Livin Lavida Loca".
Beaming with gladness for her very first competition, the accounting staff from Barangay Marigondon, Erneville Vinculado also brings home the silver medal for the Vocal Solo Category for Senior Division aged 30 and above. She as well garnered silver medal for Contemporary genre after performing Fantasia's "I Believe".
Meanwhile Christian Cayobit won two silver medals in his first international competition with under the Solo Vocal Category in the 24 – 29 years old division after singing Andy William's "Where do I begin" and Josh Groban's "Your Raise me up". Aside from competing in CESAFI Vocal Duet and PRISAA Regional Duet in 2012, he also joined Sinulog Idol in 2011, Cebu Pop Music Festival 2012 and 2014, and Huñino Songwriting Competition 2013 and 2014.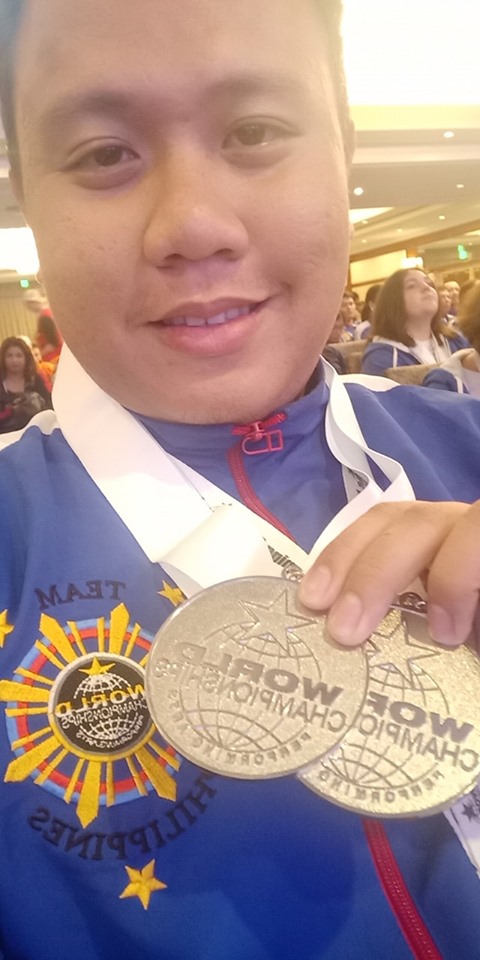 With these achievements, Cebuanos making international appearances and achievements, the music scene of the province is set to become more and more vibrant.