Yep, there's a special day dedicated for that beloved patty sandwich of yours! Every 28th of May, the whole world devotes appreciation for that rich and juicy hamburgers we all love – the National Hamburger Day.
It can be recalled that the term hamburger has been derived from Hamburg City in Germany where the meat which is minced and formed into patties were made. Since early 1900, this beef patty in a bun has become a staple food in all fast food chains around the globe. As time went by, this favorite food has evolved into different forms so as to address the taste buds of different individuals; hence, the variation in meat and vegetables and the addition of cheese and other condiments.
Here in Cebu, several stores offer a special treat to all customers who loves hamburgers. These include:
Luncheonette (SM City Cebu Northwing)
The favorite American Short order diner will give 1,000 FREE burgers to those who will visit them at their branch in SM City Cebu Northwing.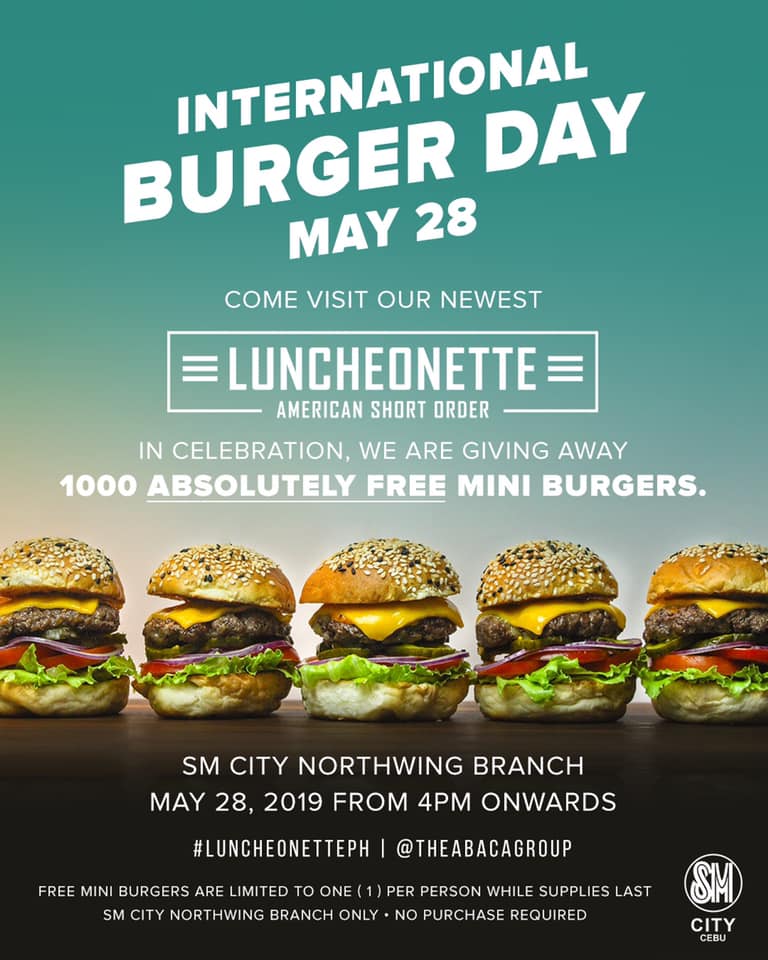 Marco Polo Plaza Cebu
To satisfy the cravings of burger lovers, Marco Polo didn't only allot a day but a week for guests to enjoy their signature burgers at from May 26 – 31!
Dong Juan
Enjoy the variety of healthy and extra juicy burgers at Dong Juan as they offer a BUY 1 GET the 2nd burger at 50% off!
T.G.I.FRiDAY's
This American restaurant that serves great food, great drinks, and great fun joins the Hamburger Day buy giving 50% OFF on their Friday burgers for a minimum purchase of P1,000 exclusive to BFF cardholders and only valid on May 28 from 11am – 5pm.
Satisfy your cravings and enjoy this once a year treat!
Like this article? Please share your thoughts below!