It is no secret that Cebu almost has it all– hospitable people, luscious greeneries, white sand beaches and rich underworld. We are also fully aware that we have a decent amount of fabulous waterfalls sitting around the provincial corners, right?
We do, but we don't know them all! Many citizens of Ronda and Argao don't even know that such impressive beauty exists for them to experience– for free! Luckily, waterfall adventures are just 3 hours away from the mainland.
This summer-friendly waterfall is less traveled because who knew that a mysterious fall existed right in the border of Ronda and Argao? Such natural beauty should not be kept hidden for a long time. It's time to explore this part of Cebu!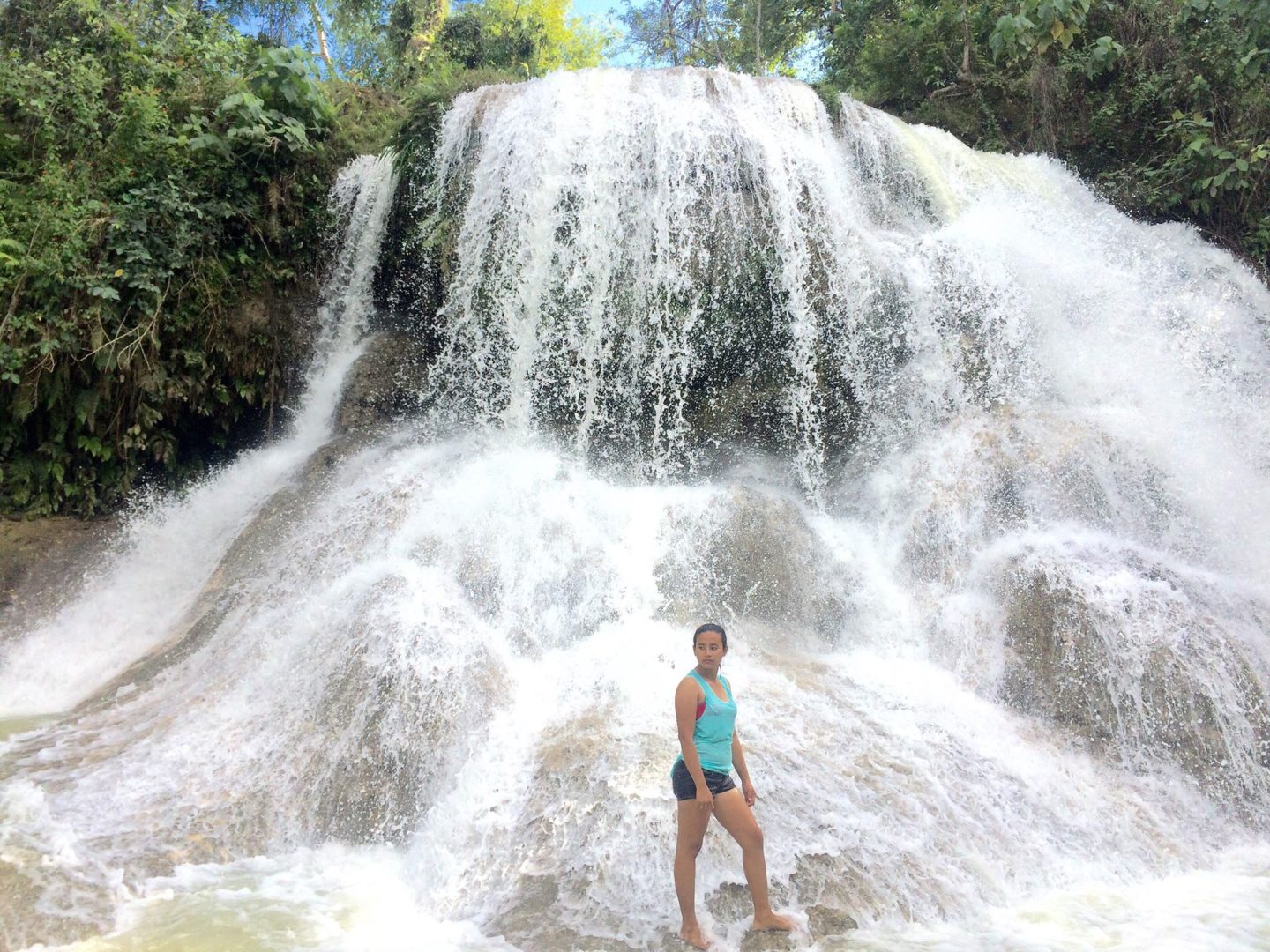 Lusno Falls may not be as grandeur as the rest of the mainstream waterfalls, but it is just as majestic and beautiful as the rest. It sure isn't as tall as Kawasan Falls, but this one is a must-visit, too.
It looks very similar to Samboan's Aguinid Falls, probably just bigger and stronger, showing a more fun personality instead of a peaceful vibe.
There are also a few times when the falls rests a bit, displaying its calm nature where the water calmly drips following the traces sculpted into the surfaces of the natural rock formations. This makes me miss summer!
The pool of water has a decent depth, hip-level and is indeed kid-friendly. It is just a little tricky to go on top of the falls because the rocks can get too slippery, but regardless, the view is worth it. Just be careful that you might fall and no one will be there to catch you!
Because this spot is almost untouched, there are no sari-sari stores, no cottages, no houses, and no comfort rooms in the area. But the good thing is, there also is no registration fee for those who want a dip! Yes, experiencing Lusno Falls is free of charge!
You may freely bring food and other picnic items if you wish to spend the entire day in the falls with your family and friends, since the nearest eateries are still very far from the place of origin.
How to get there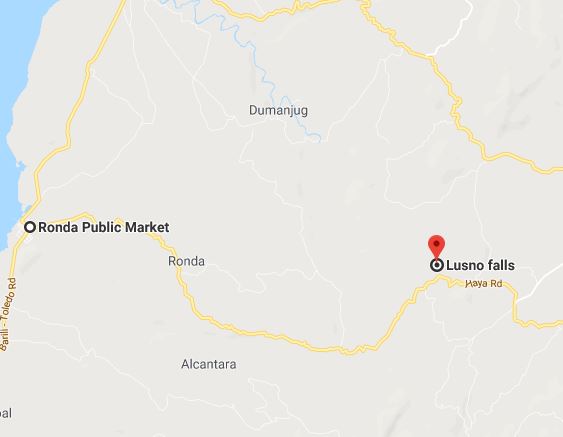 Ronda is in the southern part of Cebu so take a bus at the South Bus Terminal that's headed to Ronda. Once you are there, take off at the town proper where you can hail a habal-habal that will take you to Lusno Falls. You will have a walk through a tiny pathway a little bit from the drop off point to the falls.
You may also want to pay for your habal-habal's entire day so that the driver will wait for you until you want to go home already. Transportation in Lusno Falls may not always be available anytime you wish to head to the town. Remember to take your trash with you as you leave! Never leave a trace.