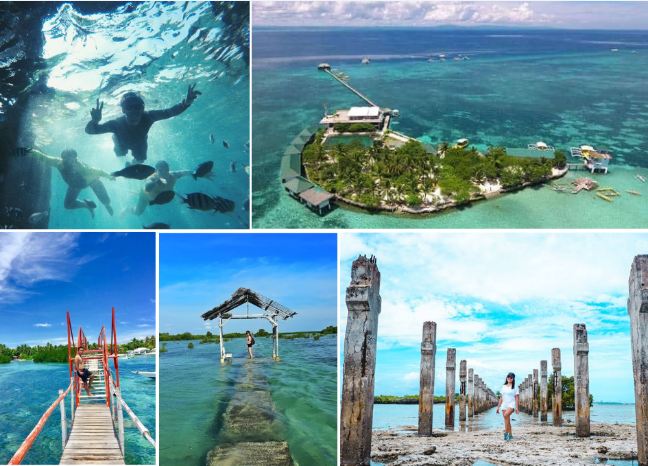 Island hopping soon? Here's a Quick Guide to Mactan's Island Hopping Tours!
Did you know that Cebu has more than a hundred surrounding islands? Yes, aside from the numerous adventures you can enjoy in Cebu mainland, you may also start exploring its neighboring islands scattered around the province. If you want to make the most of your money and time, might as well visit as many islands possible – from white sand beaches to varied rock formations – and experience the relaxing vibe brought about by the alluring hues of the clear waters by island hopping the islands of Mactan!
Here's everything you need to know about Island hopping in Mactan:
HOW TO GET THERE?
PUBLIC: From Cebu City, ride a jeepney that will take you to Parkmall. From there, look for a jeepney that goes directly to Punta Engaño.
Ride a van (GT Express) or MyBus from SM City Cebu to Lapu-lapu City. Then, ride a jeepney going to Punta Engaño.
Read: Mybus: Ultimate Guide around Cebu City
Hire a taxi to bring you directly to Punta Engaño or Maribago where you can hire boats for island hopping.
Take Topline Express's ferry boat from Pier 3 in Cebu City to Mactan Wharf (near MEPZ 1) then ride a jeepney going to Punta Engaño.
PRIVATE: Use google maps or Waze to easily direct you to Punta Engaño. There are two ports but the easiest access and has a good parking space is located beside Movenpick Hotel.
Read: Ultimate Ferry Guide to Cebu's Islands
HOW MUCH IS THE ISLAND HOPPING BOAT RENTAL?
Island hopping is best enjoyed in groups. But if you come in small number or you're traveling alone, you may join other groups (or hire the boat for yourself). Here are the usual boat rates for Mactan island hopping:
Large Boats (good for 30 persons) – P5,500
Large Boats (good for 25 persons) – P4,500
Medium Boats (good for 20 persons) – P3,500
Medium Boats (good for 10 – 15 persons) – P2,700 – P3,000
Note: Aside from boat rental, you may save time and make the most of the deal by allowing tour providers to prepare your food (lunch) which include a full meal course or buffet depending on your request. Rate starts at P250.00 per head.
WHAT ISLANDS TO EXPLORE?
Upon jumpoff, you may choose among the island hopping tour operators located in the area (or you may contact them in advance). You will then be given various options as to what islands you would like to visit. Here are some of the islands that you can explore for a day or two:
Nalusuan Island
This island is a renowned for its abundant marine sanctuary. It has a long white sand bar which is good for sun bathing and photoshoots and cerulean waters good for snorkeling and freediving. The resort in the island also provides other activities like kayaking, scubadiving, parasailing, and many others.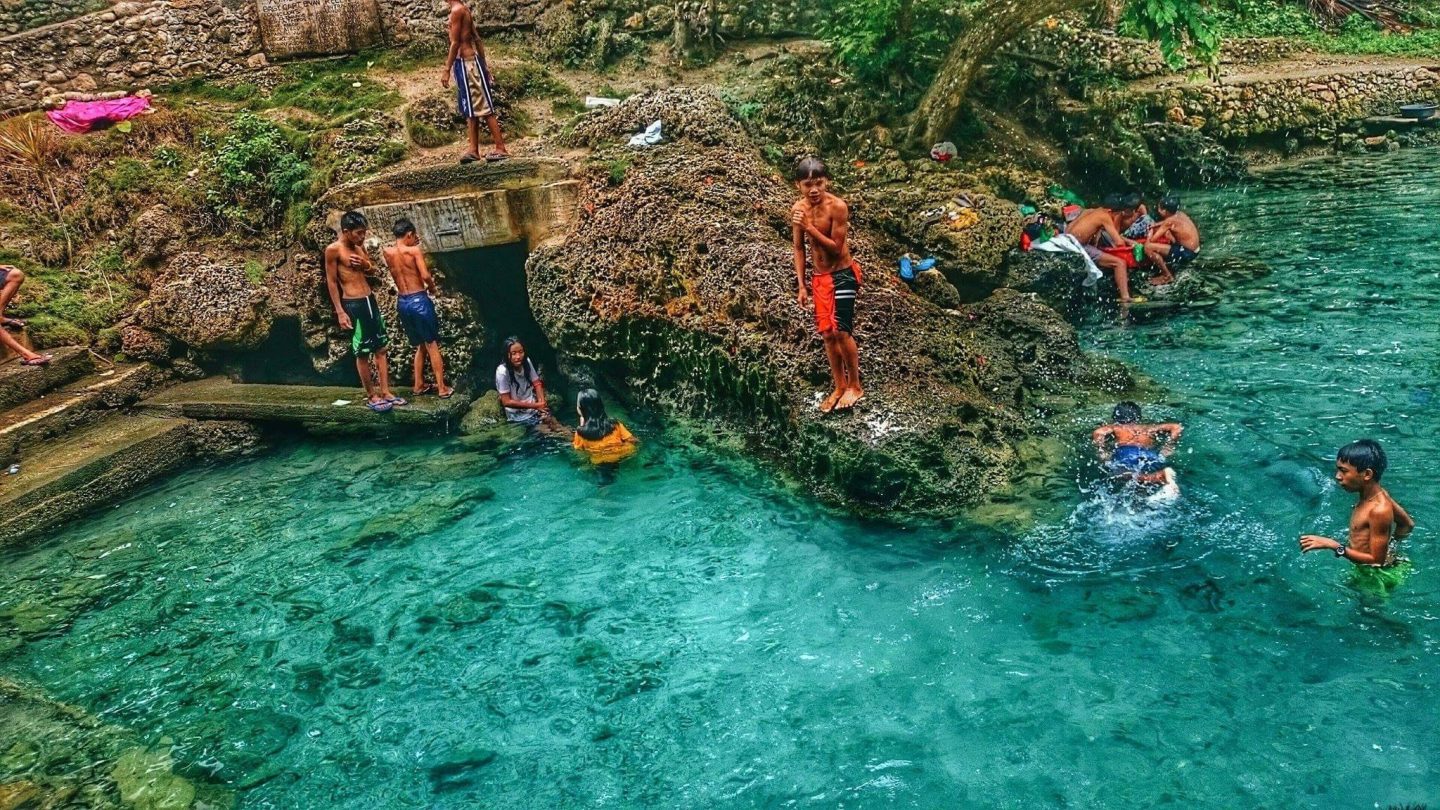 Gilutongan Island (read as Hilutongan)
Same as Nalusuan Island, Gilutongan is a marine sanctuary which serves as a habitat and breeding site of underwater creatures. For only P100, guests are allowed to swim and snorkel around the island to enjoy this natural wonder. Moreover, it has also white sand beaches which is good for camping, sunbathing, and photoshoots.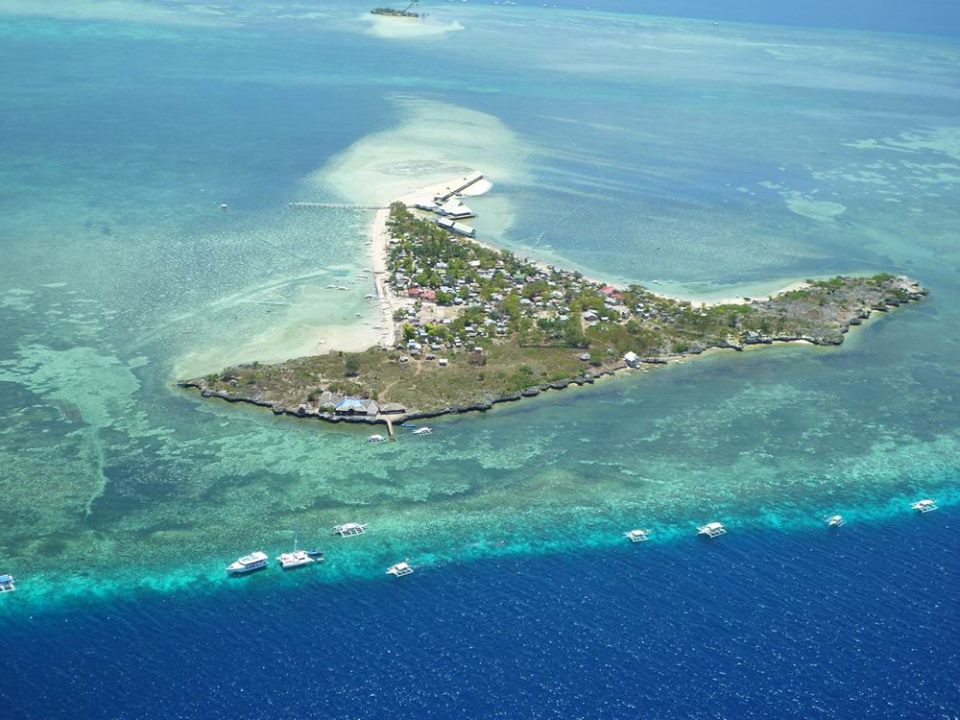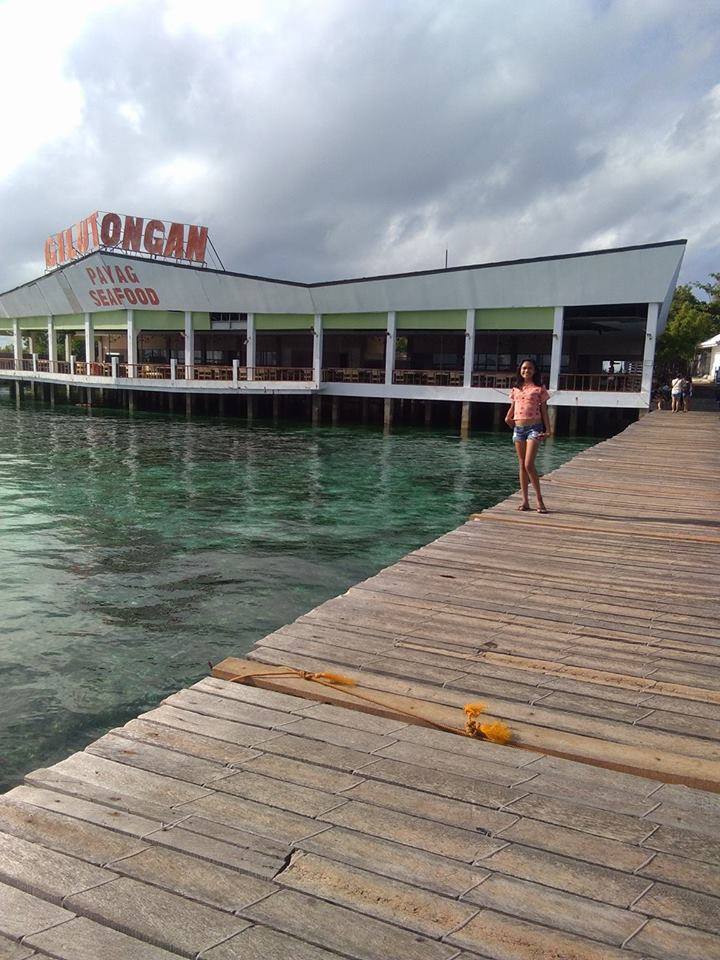 Caohagan Island
Along the coastline of Caohagan Island is the Caohagan Island Marine Sanctuary which hosts a rich biodiversity of underwater creatures which can be best experienced when scubadiving, freediving, swimming, and snorkeling. This protected area is monitored by local patrolmen who maintains the peace and order and ensures that no illegal activities are done in the sanctuary. Its beaches are also good for swimming as it has shallow areas which are friendly to those who can't swim but still wants to enjoy the beach.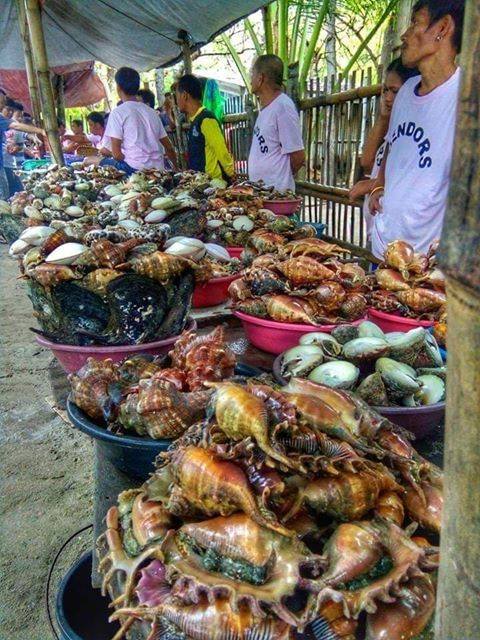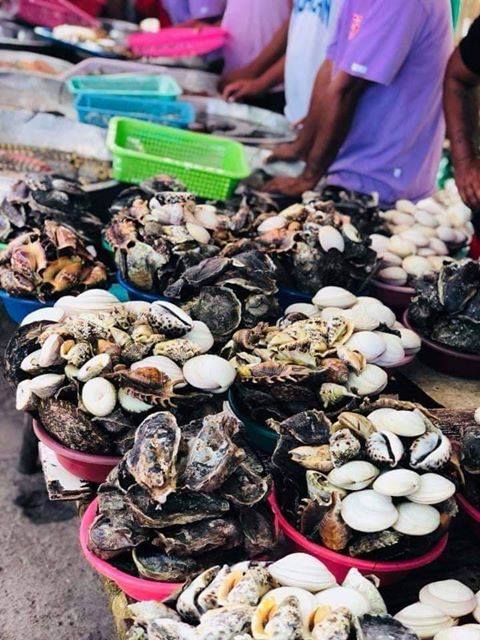 Pandanon Island
Pandanon Island is located in between the islands of Cebu and Bohol; thus, this would take some time to reach by motorboat. It's often visited by tourists because of its white sand beaches and long sand bar. Aside from swimming, guests may also take IG-worthy photos on the columns of what seemed like ruins in the area.
Sulpa Island
Sulpa Island is one of Olanggo's satellite islands. It does not have residents but because of the abundance of its marine resources, many locals of neighboring islands visit Sulpa. This is privately owned; hence, entrance fees are collected by authorized personnel in the island upon entry. It also boasts of its beautiful rock cliffs and corals underwater which visitors may enjoy kayaking, snorkeling, swimming, and diving.
6. Pangan-an Island
Pangan-an Island is another of Olango's satellite islands where you can just walk on the reef flat to the island from Olango Island during low tide. Boat rental is also available during high tide. There are cottages in the island should you wish to stay overnight.
The island's name comes from the word kan-anan. Because in the past, fishermen would come from from away to fish in the island and would eat their catch.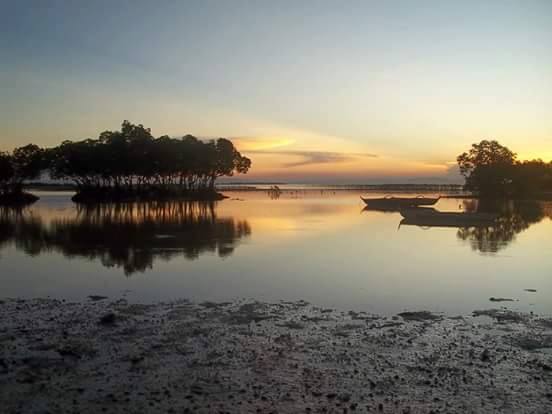 7. Olango Island
Olango Island is situated just offshore from (east of) Mactan Island and Lapu-Lapu city. On the south end part of the island is the Olango Wildlife Sanctuary where you can witness many water fowls in the wetland area. They charge 20pesos for Filipinos and 100 pesos for foreigners. At the sanctuary, there are no restaurants around though you can buy at their office some coconut juice.
Around the islets of Nalusuan and Gilutingan (Hilutungan), you can also do snorkeling in one of the largest reef in Visayas which is a government-protected sanctuary.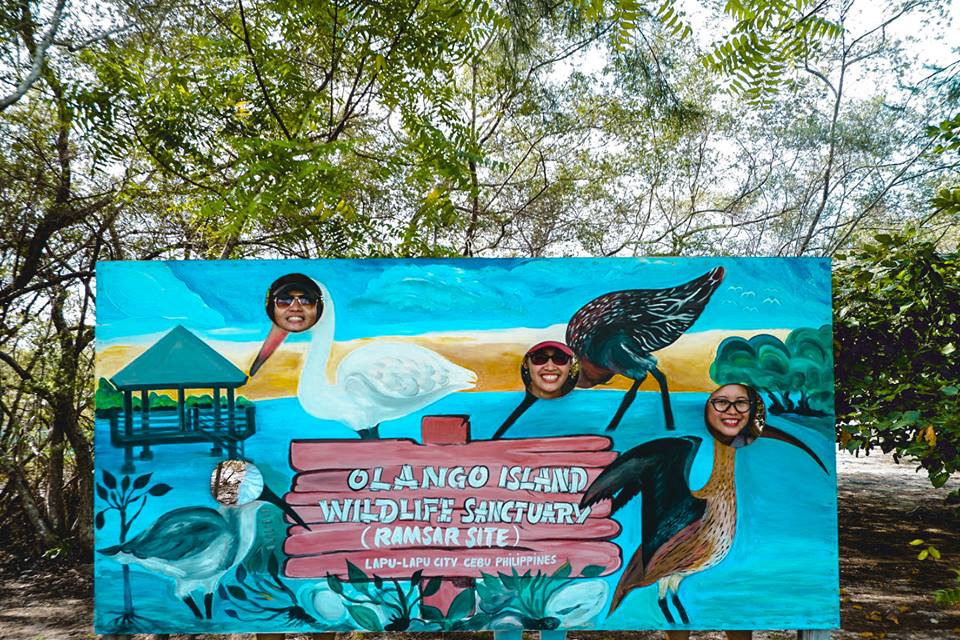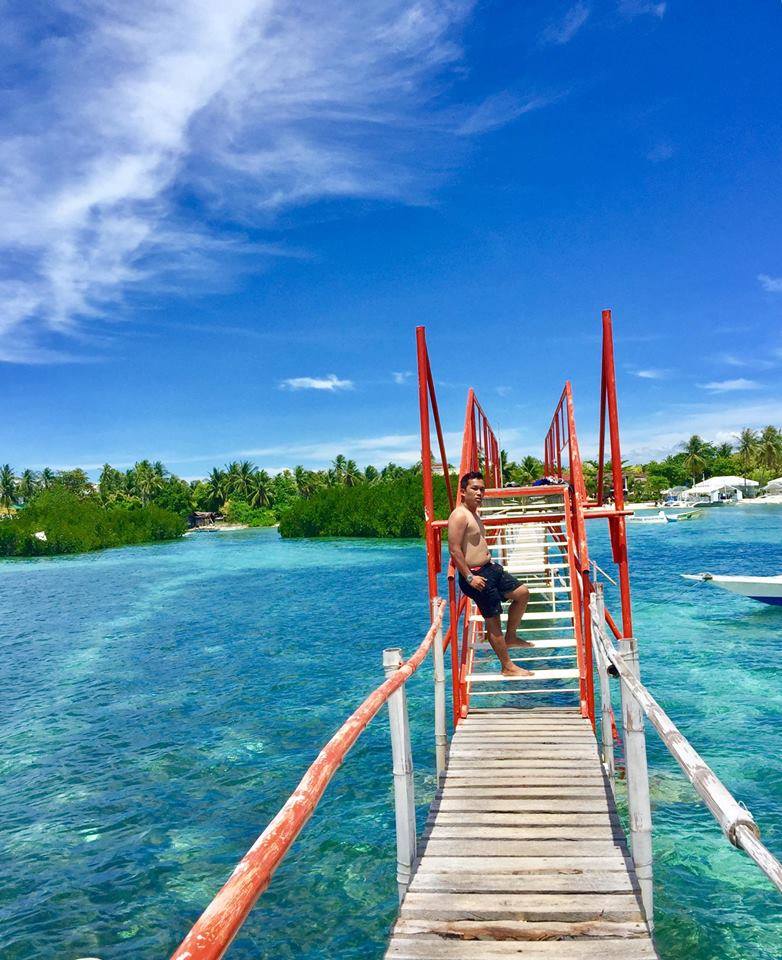 Note: As these islands are located away from each other, it's difficult to finish all these (and all other islands near Mactan) in a day. This means… more beach time for the next days!!!
Surely, there are several things to do this summer but island hopping is one thing that should not be missed and dismissed! Discover the hidden paradise of Cebu and quench your thirst for travel and adventure. Grab those bikinis and sunglasses and enjoy the heat of the sun!