Alcoy is popular for its long stretch of white sand beaches and there is no arguing that Alcoy delivers. It is a small town but it gives so much natural beauty for us to take pleasure in. Although Alcoy is hours away from Cebu City, people from the metro would still eagerly plan out their beach trips, pack their stuff and head out to the south.
But if you are looking for a smaller and more private chunk of the Alcoy heaven, the best option for you is Manawa Beach. It comes with all Alcoy beach benefits, only, it provides a  more hushed environment.
Manawa Beach
Manawa Beach will give you your own mini paradise because it is just a small resort, almost like a private rest house that you would purchase if you had the budget. It sits far from the noisy crowd, giving you a more peaceful vacation and a restful stay that you have always wanted.
The picturesque side of Manawa Beach is the structure of the resort that I think is influenced by the old churches in the area. I don't know, a part of it just seems like a piece of the old times.
Read: Top ranking resort according to TripAdvisor travel reviews – Villa Rosa
They also installed sturdy huts so that people can enjoy the summer breeze without getting too much of the heat. Overall, the resort looks new, well-maintained and clean.
Rooms and Cottages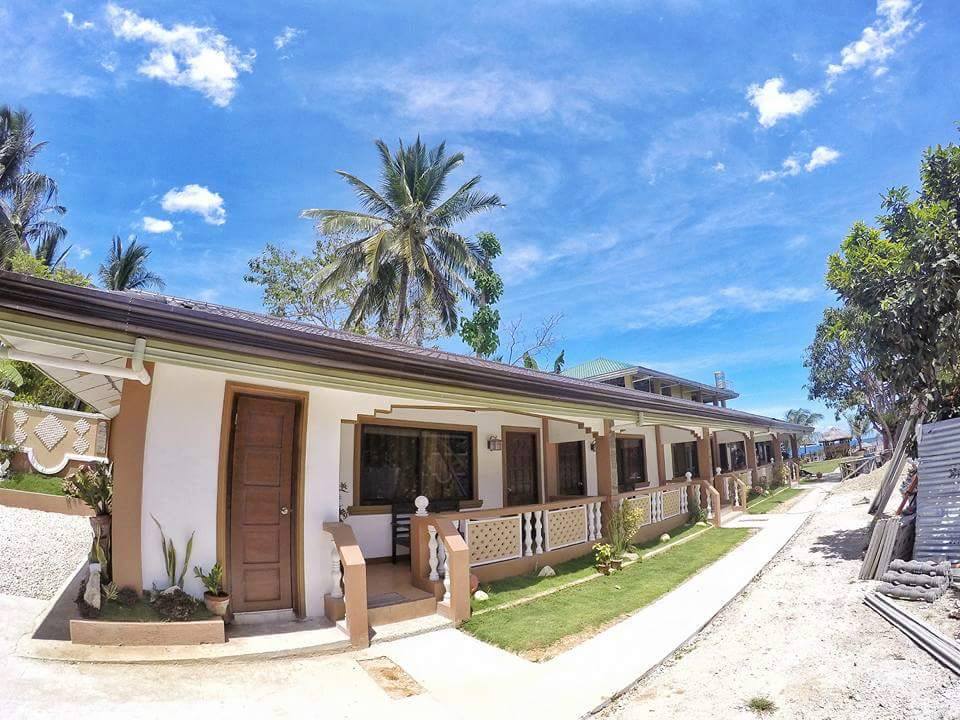 Manawa Beach has plenty of decent rooms that can accommodate 2-4 guests each. 5 rooms are on the ground floor, each for 3,500 pesos only. Infants are free of charge. The service includes free Wifi, breakfast for 2, and quick access to the beach and swimming pool.
Initially, the rooms are only good up to 3 people but an addition of 1 person will cost an additional expense for the mattress (550 additional charge).
Bigger groups have the option to stay in the Barkada Room which can fit up to 10. The price is 7, 500 (550/head) without free breakfast.
All rooms are airconditioned, with private bathrooms, Wifi, and cable TV.
As mentioned, cottages are available for guests. Each hut is worth 700 pesos and can accommodate up to 8 persons.
Read: Tingko Beach – Alcoy's White Sand Paradise
Swimming Pool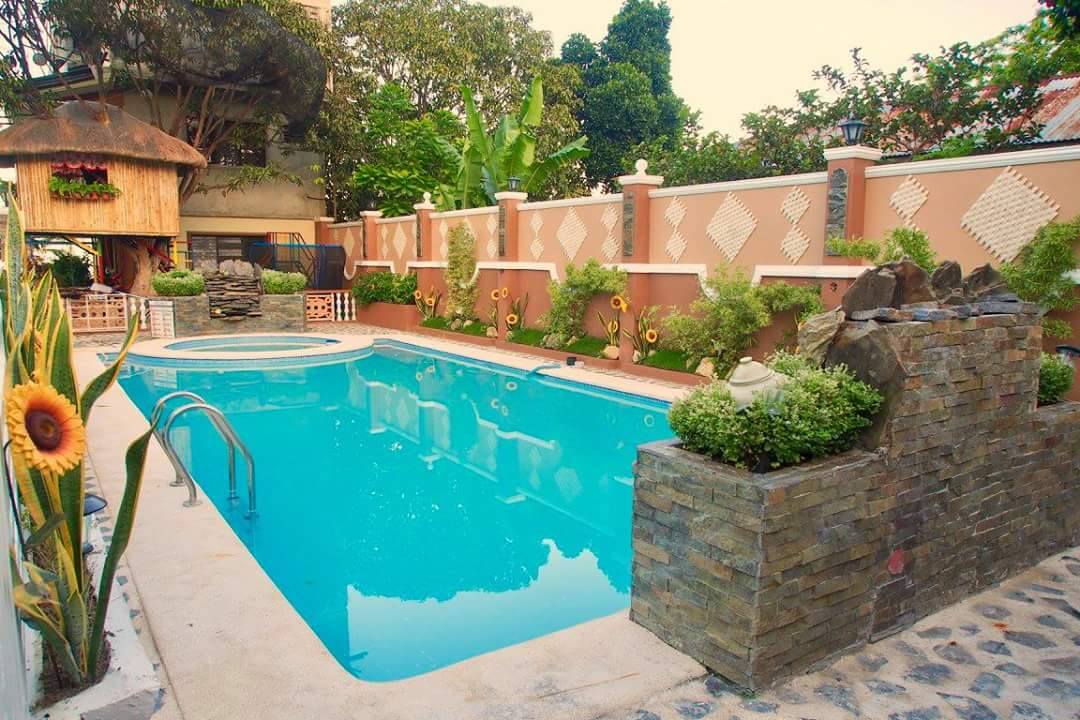 An addition to the already stunning privilege is this nice swimming pool. It is of a decent size but still perfect for a quick dip when the beach is no longer available. The sunflower decors also give a bright and summery vibe to the resort which is a plus!
How to get there
You can find this gem in Daan Lungsod, Alcoy, south of Cebu. From Cebu City, go to the South Bus Terminal (near Elizabeth Mall), hop on a bus heading to Alcoy and get off at Manawa Beach. It is located along the road so it won't be hard for you to find. There are also signages that will point you to the resort, just watch out for that.
For more photos of the rooms, please check their website. For reservations, please send them a message on Facebook or call 483 8952.