If the earth would be a body, the trees would be its lungs from which we are brought to life. Trees play a vital role in the survival of many species across the world as well as in maintaining the balance in the ecosystem. This is the reason why several laws and resolutions have been created so as to protect them from the terrors of destruction brought about by manmade and natural calamities.
Aside from its beaches, historical landmarks, and growing urban cities, Cebu takes pride of its forests. Though not as abundant in comparison to the vastly forested areas in other parts of the country, Cebu's forests have been a home to many endangered and indigenous flora and fauna, not to mention its role as major provider of the many resources needed by the province.
Osmeña Reforestation Project in Campo Siete (Minglanilla)
If you are planning to visit Bohol's manmade forest, might as well check the 100 year old reforestation project found in Minglanilla, Cebu. This area was originally part of the Friar Land Estate of Talisay City and Minglanilla before the passage of Executive Proclamation No.208 was passed converting the once denuded area into a forest reserve. On the accounts given the Department of Environment and Natural Resources, this is the oldest reforestation project and was then declared as Cebu Experimental Forest that serves as laboratory and training center for conservation and management of forest production and ecotourism. Apart from the mahogany, teak, pine, kamagong, and tindalo trees canopying the roads of Manipis to Toledo Landing (Campo 4 to Camp 8), you can also visit the Seven Caves of Minglanilla or trek to Calbasaan Peak.
Barangay Tuyom, Carcar City (en route to Bantayan)
Unknown to many, Carcar has its own version of roads canopied by tall trees in Barangay Tuyom. This road is usually taken by motorists and private vehicles in going to one of Carcar's favorite swimming site – Bantayan. This is not as wide as the other forests in the province, but would surely be best for photoshoots, hike with nature, and city escapades.
Carmen, Cebu (en route to Uragay Spring or Mago)
It is easy to spot these beautiful scenery of narra and molave covering the roads in going to Barangay Santican – the usual jumpoff area in going to Mago. Not a lot of individuals are familiar of this route though because of its rough and steep roads. But for adventure seekers and nature lovers alike, this would be a perfect destination for a breath of fresh air.
Barangay Luhod, Barili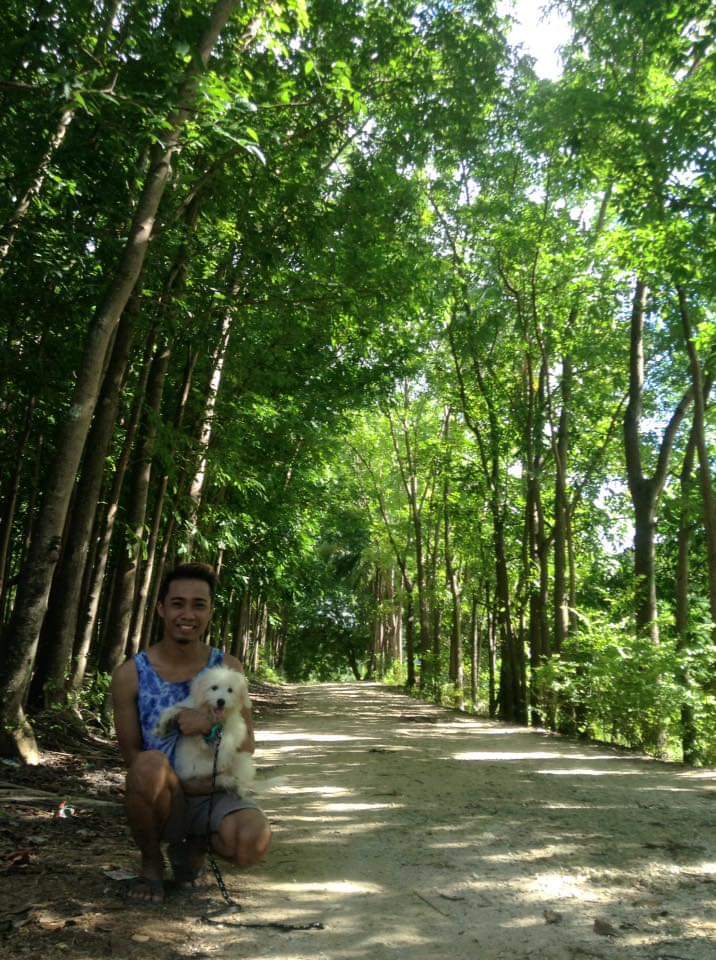 A tough destination even for locals because of its uneven and tediously rough roads, Barangay Luhod paves to be a perfect site for nature trippers and motorbike –savvy individuals. The effort of going to this place though is surely compensated with the beautiful view of molave trailing alongside the roads.
Central Cebu Protected Landscape
Central Cebu National Park

Buhisan Dam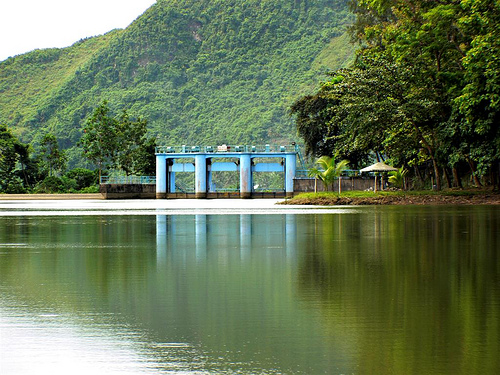 Mananga River Watershed and Forest Reserve
Sudlon National Park

Kotkot-Lusaran Watershed Forest Reserve

CCPL is a protected area that ranges from the Central Cebu National Park, Buhisan Dam, Mananga Watershed Forest, Kotkot-Lusaran Watershed Forest Reserve, and the Sudlon National Park. It spans from the cities of Cebu, Toledo, Talisay, Danao, to the municipalities of Balamban, Minglanilla, Consolacion, Liloan, and Compostela, covering around 29,062 hectares of land. RA 9486 was created in order to protect, conserve, maintain and rehabilitate the aforementioned areas given the crucial role of watersheds for water supply and for the sustainability of biological diversity as it is a home to many endangered flora and fauna like the Cebu hawk owl, Cebu black shama, Cebu cinnamon tree, rare kind of orchids, streak-breasted bulbul, and Cebu flowerpecker.
These areas have become favorite destinations for hikers and nature lovers taking the route of Banawa to Pamutan, Punta to Toong, Busay to Cantipla, Sudlon to Boys Scouts Camp, and Tabunan to Manunggal.
While there are laws protecting our forests, it can't be denied that the advent of technology and globalization has been put into top priority resulting to the continuous degradation and neglect of the environment. At present, we know that the lungs of the earth are in dire need of healing. Let us become proactive citizens and be stewards of creation by promoting responsible tourism, reporting illegal activities, and joining (or organizing) events that would ensure sustainability of the environment such of tree planting, cleanup drives, and awareness programs.