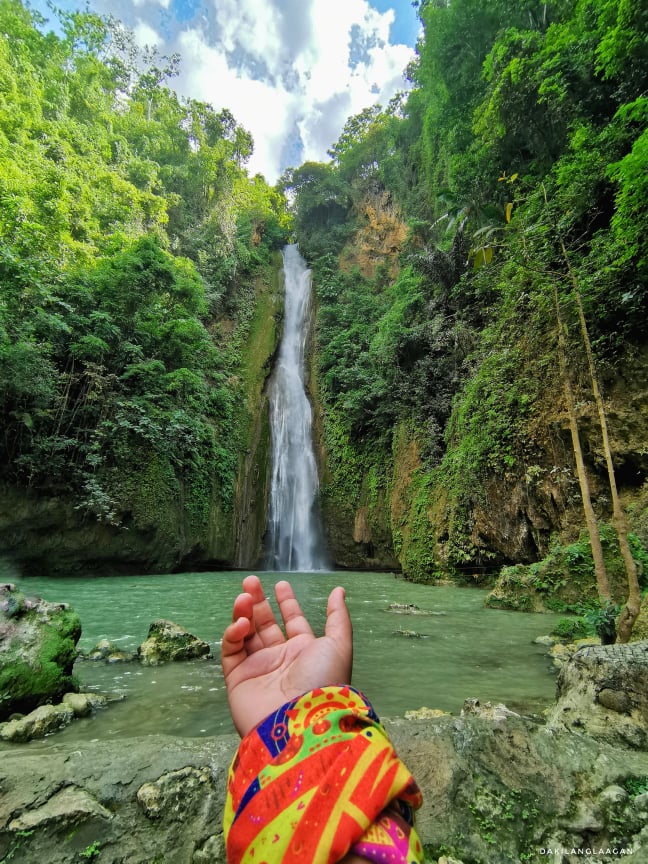 In case you don't know, Kawasan Falls is not the only waterfalls that can be found in Cebu. If you are not pressed with time and want to go beyond the usual Cebu tourist route, you can take a stopover in the quaint town of Barili and get a chance to see a glimpse of Cebu's tallest waterfalls – Mantayupan Falls.
Mantayupan Falls
Mantayupan Falls towers at an approximately 98-meters height. It is located in Barangay Campangga, Barili. Because of its prominence and accessibility, it has become one of the first waterfalls in the province of Cebu that has been developed by the local government to accommodate tourists and locals visiting the area.
This beautiful waterfalls is made up of two tiers. The first one, which instantly greets everyone upon entrance, is around 14-meters high while the second one, which is can be accessed through a hanging bridge, stands at about 98-meters high. Bamboo rafting is one of the highlight of Mantayupan Falls experience aside from swimming.
How to Get to Mantayupan Falls
To be able to visit Mantayupan Falls, simply ride a bus from Cebu South Bus Terminal that is bound for Barili. If you are not familiar with the routes, you may ask the guidance of the personnel working in the terminal. Travel time to Barili is around two to three hours depending on the traffic condition. Get off at Shamrock or 7/11 in Barili then hire a habal-habal that will bring you to Mantayupan Falls.
Expenses upon going to Mantayupan Falls
Regular bus fare to Barili is around P80 – P100. Habal-habal fare is P30. As of this writing, the entrance fee to Mantayupan Falls is P50 per person while the day-use of cottages is priced at P500. The use of cottage is nonetheless optional.
Have you been to Mantayupan Falls? How was your experience?