Do you have an upcoming event but don't know where to celebrate? At some point, each of us will have to ask around where to hold a grand event or a simple one without shelling out too much of our hard-earned cash. You might think you won't need this list, but to tell you the truth, you need to bookmark this page right now!
Function rooms are expensive but getting one will lift your burdens up drastically! If you are celebrating your father's 60th birthday or holding a small seminar, renting a nice room for all your expected guests will take away all exhausting overthinking and preparations. Function rooms may be a little pricey, but the list that I will give you will give you your money's worth.
Here is a list of the mid-range hotel function rooms that are perfect for any event– that you can afford!
Bayfront Hotel
Bayfront is a fairly new name in the hotel industry but it is making its way to being one of the most reliable hotels in Cebu. People love it here because of the ambiance, food, services and most especially, the rates.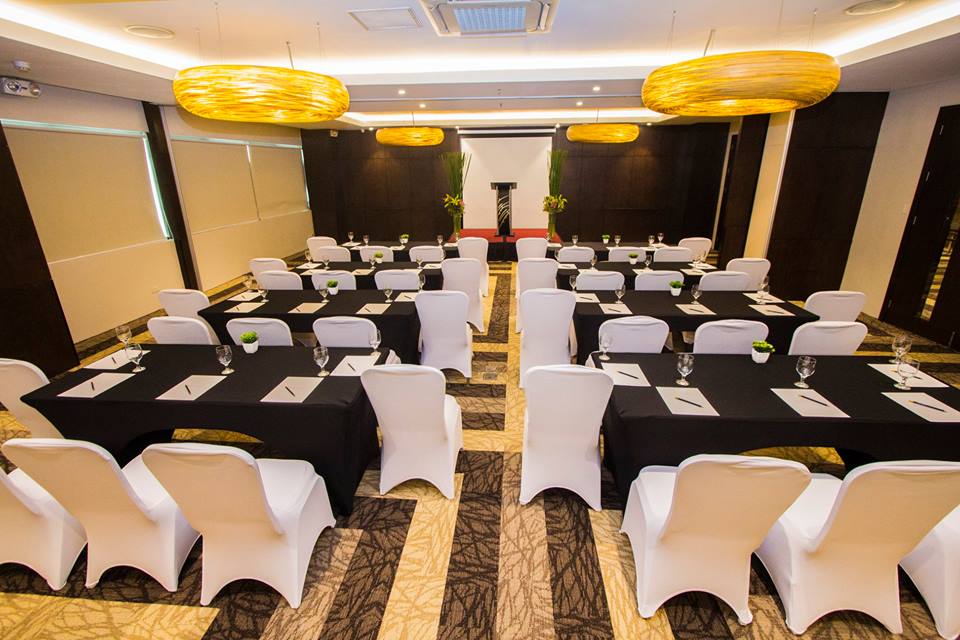 Imagine your workshop being held in one of the most respected hotels in Cebu?
Or a company conference in this big room?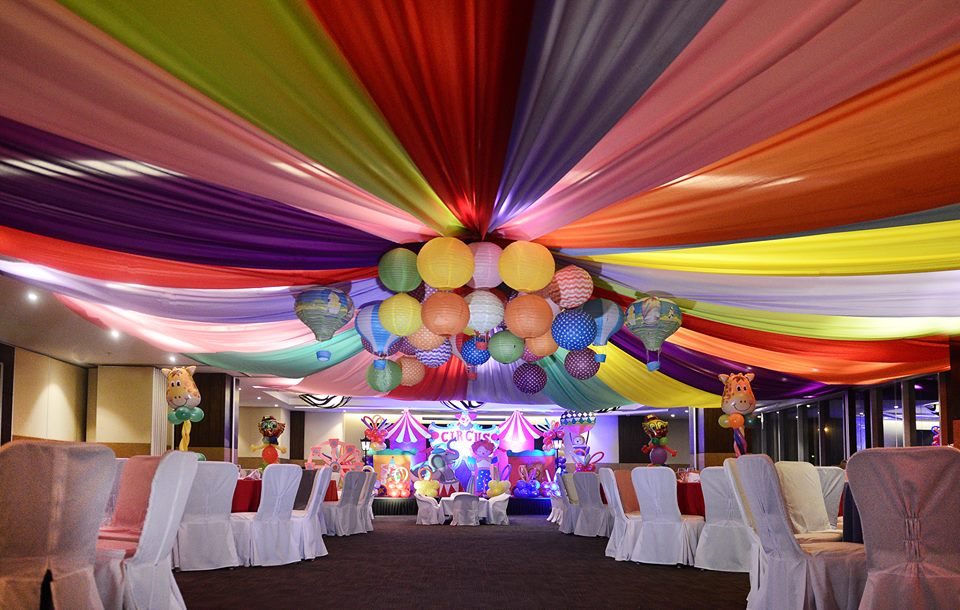 Why not invite an entire barangay to your birthday party?
Since the hotel is new, everything is very modern, clean and refreshing to the eyes. You sure won't get embarrassed for hosting a party here!
For as low as 490 per head, you get an entire buffet set up (lunch or dinner buffet) inclusive of salad or soup, 3 main courses, and pasta or veggies plus two varied desserts. The use for the function room is 4 hours only but free use of the PA system. It's only 14,700 pesos for a minimum of 30 persons.
Other menu sets are available to meet your needs. Rates vary per package.
How to get there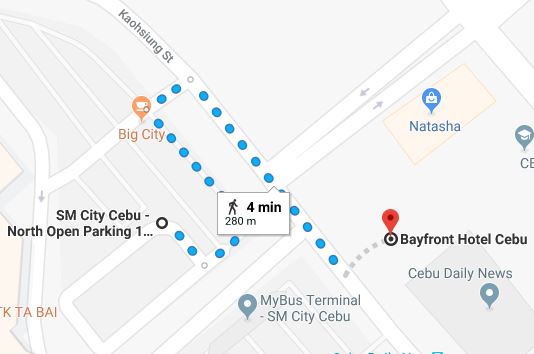 Bayfront is luckily just a walking distance from SM City Cebu, one of the biggest malls in Cebu. If you are in the mall, exit in the Open Parking side and walk towards the hotel.
For more information, you may view their packages here. You may also reach them through their Facebook page or by calling their landline at 230 6777.
Maxwell Hotel
If you are looking for a plain function room without food packages, you may like it here in Maxwell Hotel. They offer rooms that include a PA System, projector and screen, tables and chairs, a podium, Wi-Fi connection, and writing materials for note-taking.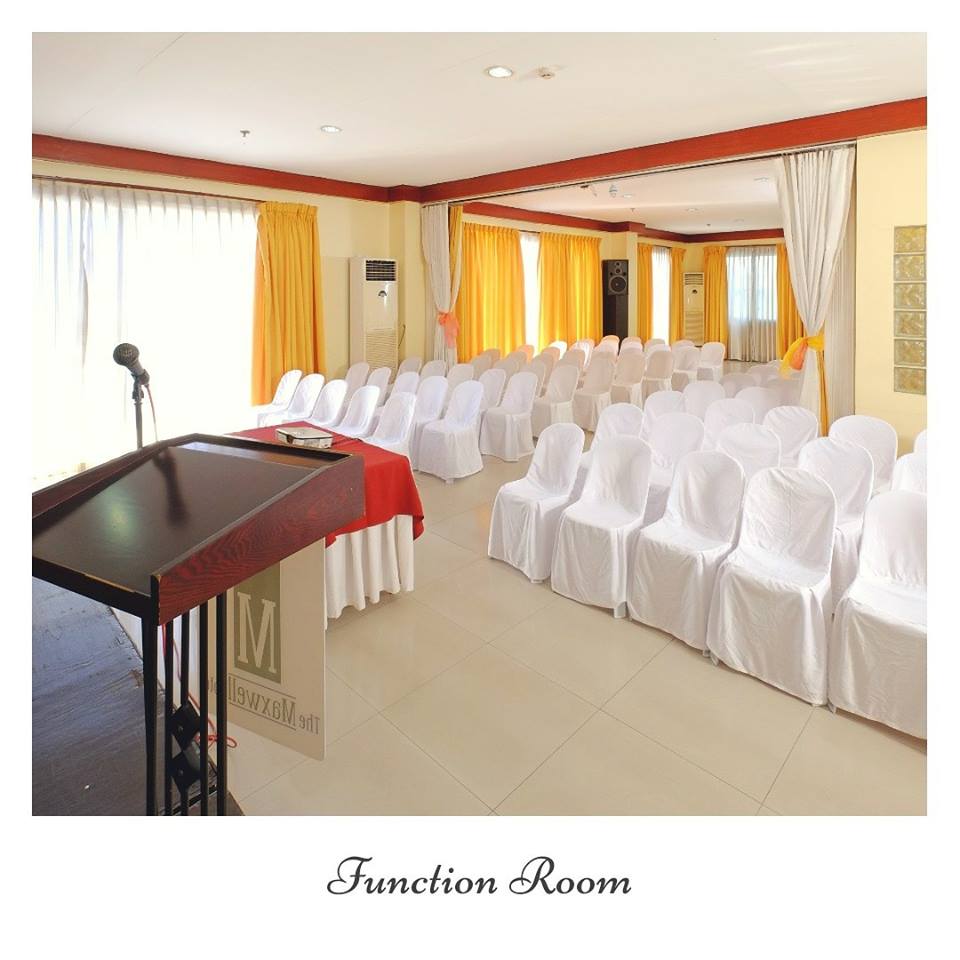 Function rooms have many uses. If you have a small seminar, workshop or even a worship service, renting a small room in Maxwell Hotel will save the day.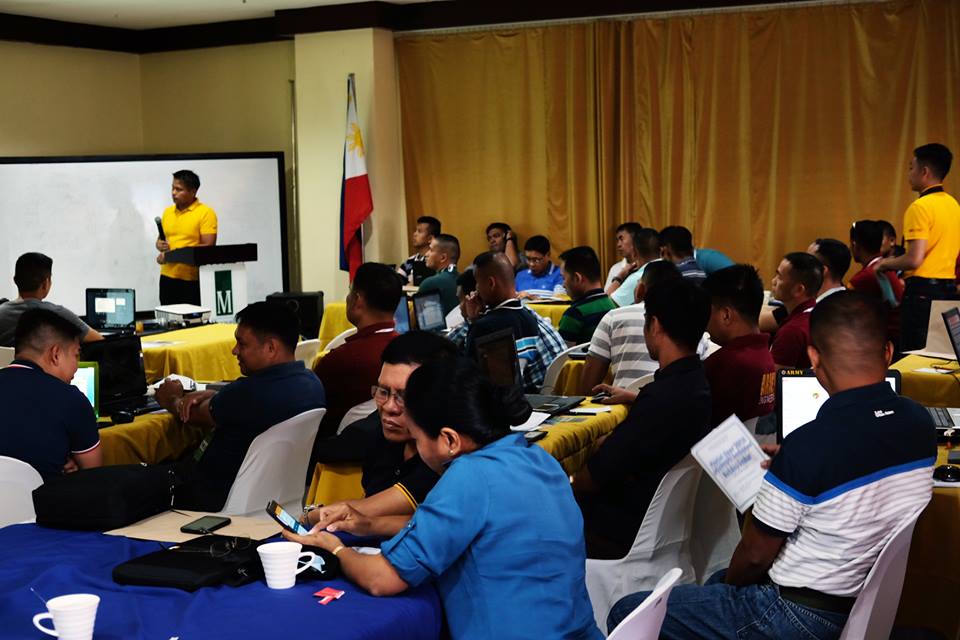 Why Maxwell is a good option is because of its location. Escario is a very convenient location because the traffic situation is moderate, and you won't have a hard time hailing a ride to and fro.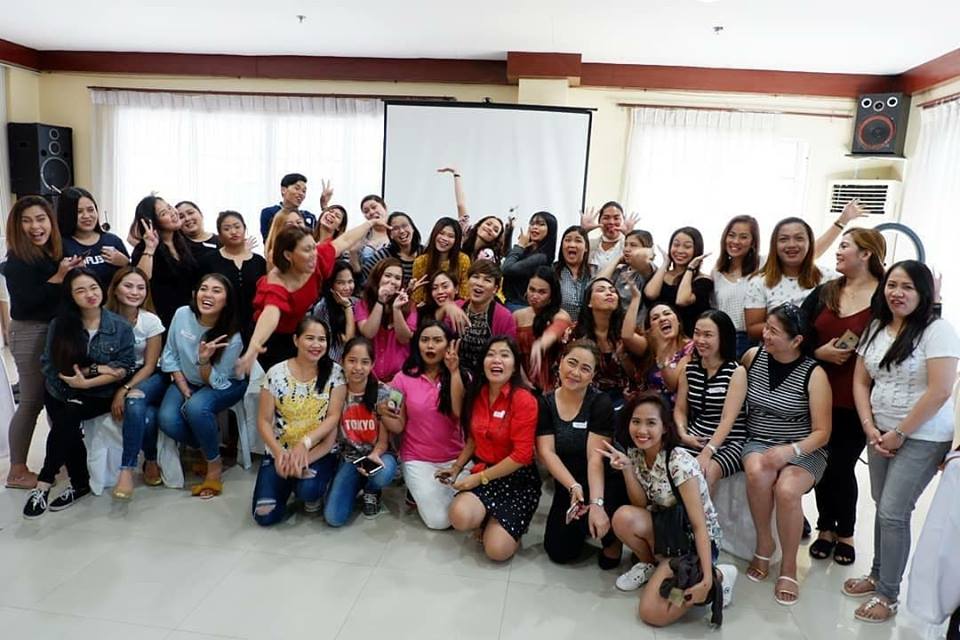 Rates vary depending on the type of room and setup that you will be getting. Hourly rates range from 1,000 to 1,500 pesos, if you want to stay up to 4 hours, the rate goes up from 3,600 to 5,400 and 8 hours from 7,000 to 10,500 pesos.
How to get there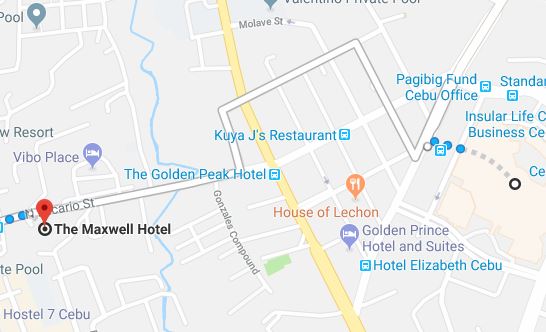 The hotel is located in N. Escario St., Cebu City– walking distance from one of Cebu's biggest malls, Ayala Center. However, getting a ride is still the best option. To get there from Ayala, hail a 14D jeepney from the terminal. Get off at the Escario Central Mall and walk towards the hotel across the mall.
For more information, please contact them at 255 8700 or visit their Facebook page and website.
Sarrosa Hotel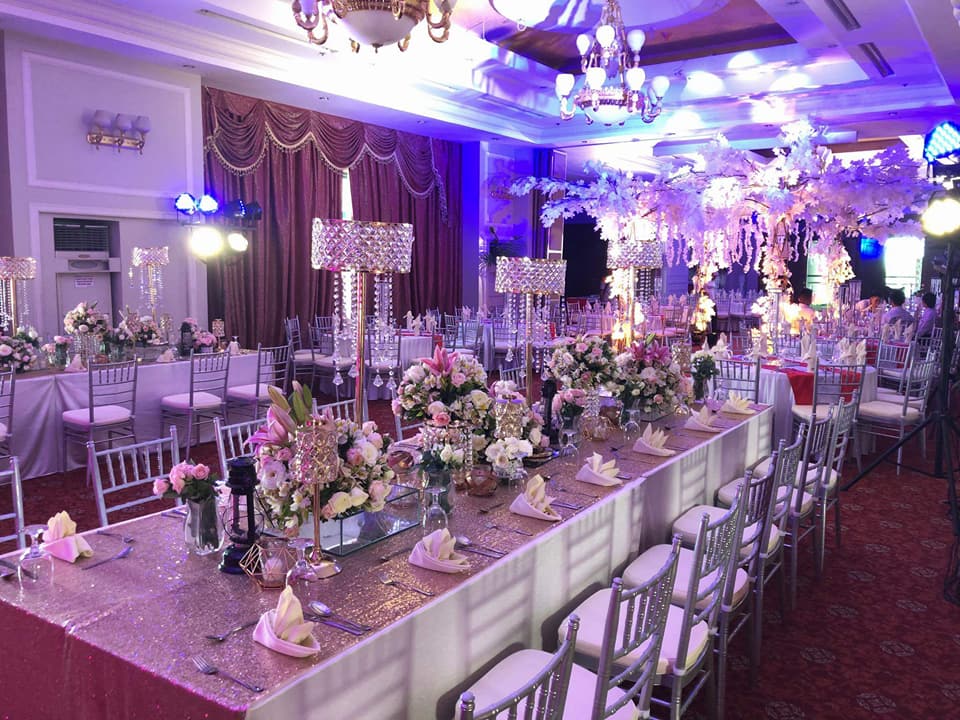 Weddings are extremely expensive nowadays. Every wedding detail needs to be Instagram-worthy to make it seem like the perfect fairytale dream wedding and now, all couples are pressured to go with the trend! Thankfully, fulfilling that childhood dream is now within your reach.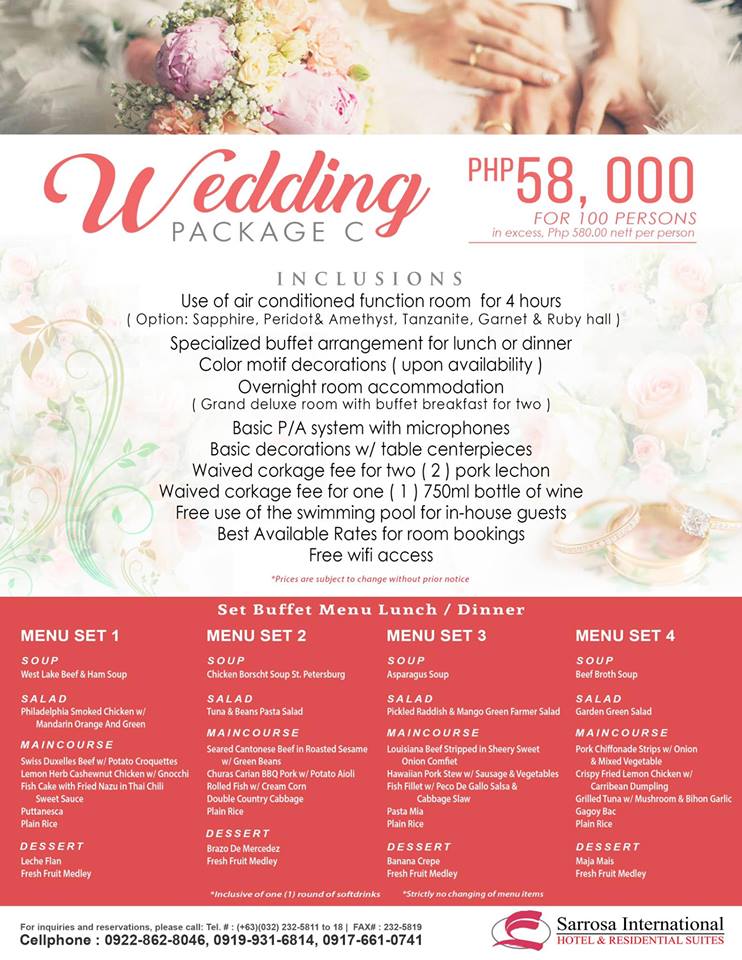 Can you believe it? For as low as 58,000 pesos (good for 100 persons), you get to use a fully airconditioned function room for 4 hours plus buffet arrangement, color motif and other basic decorations, overnight room accommodation for the newly-weds, PA system, pool use for the in-house guests for free and Wi-Fi access.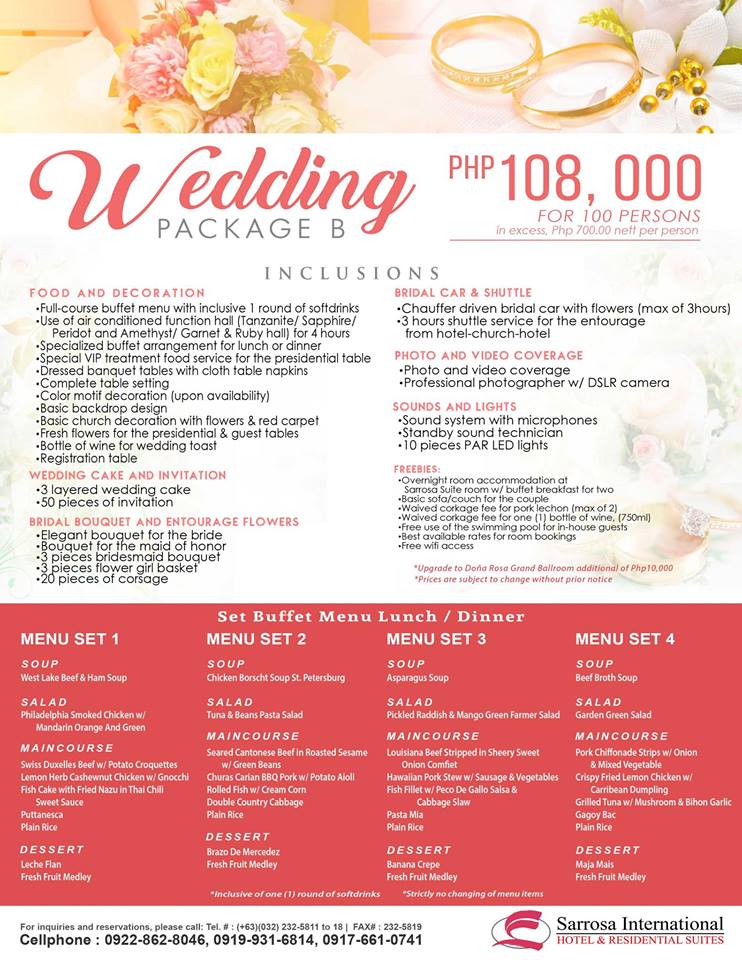 If you want to step it up a little bit, explore this other option that has more inclusions than the cheaper one. Whichever you prefer and of course, depending on the budget, rest assured that the setup, the food, and the services are worth every penny.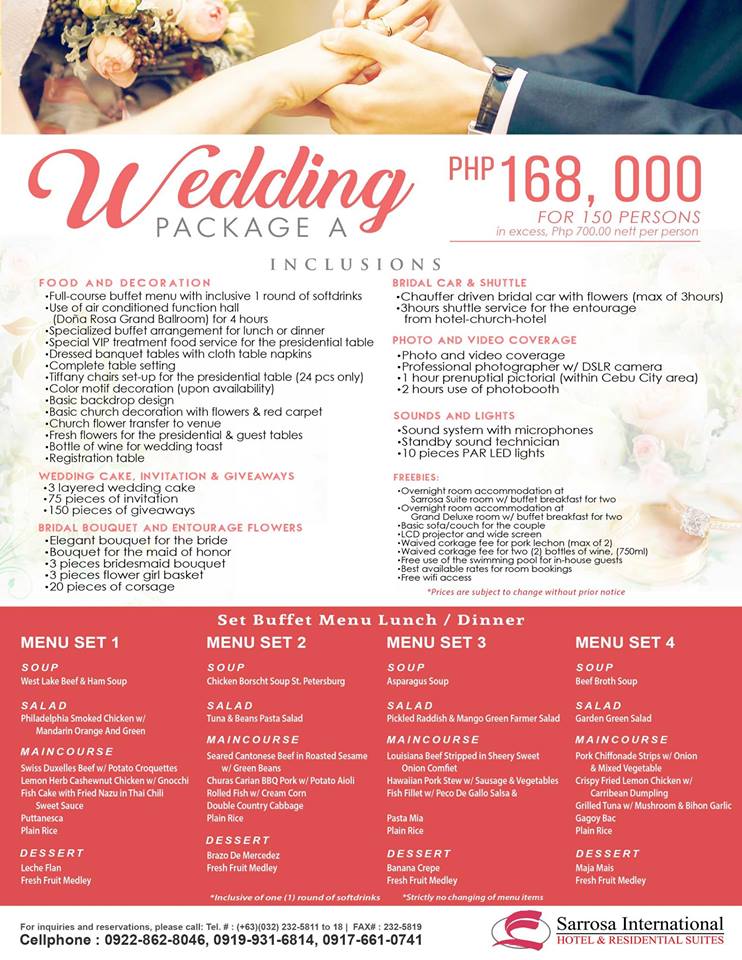 This last package can host about 150 persons.
How to get there
Sarrosa International Hotel and Residential Suites is located in F. Cabahug Street, Mabolo, Cebu City. To get there from Ayala Center, walk to Barbeque Boss near Keppel Tower, take a 04L jeepney. You may also take a cab to be more convenient.
For more details about wedding packages and more, please contact them at 232-5811 to 18 or visit their Facebook page and website.
The Orchard Cebu Hotel & Suites
For other social parties such as baptismal, acquaintance, and reunions, don't look any further. The Orchard is another hotel that provides you with a reliable option for gatherings, big or small.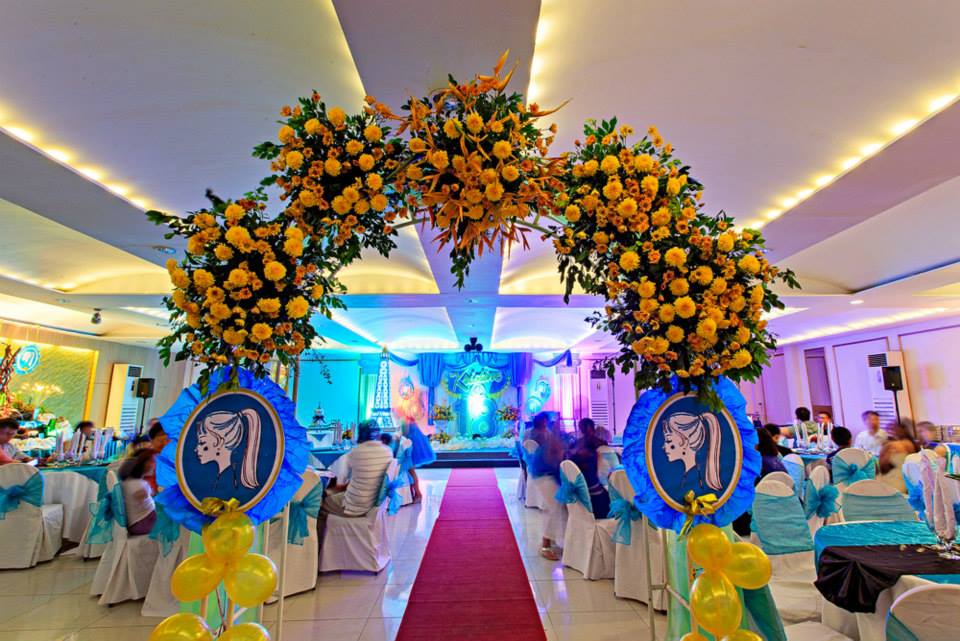 You really can't go wrong in renting this place. The location is perfect for those from the north and Metro Cebu because the hotel is located in Mandaue City.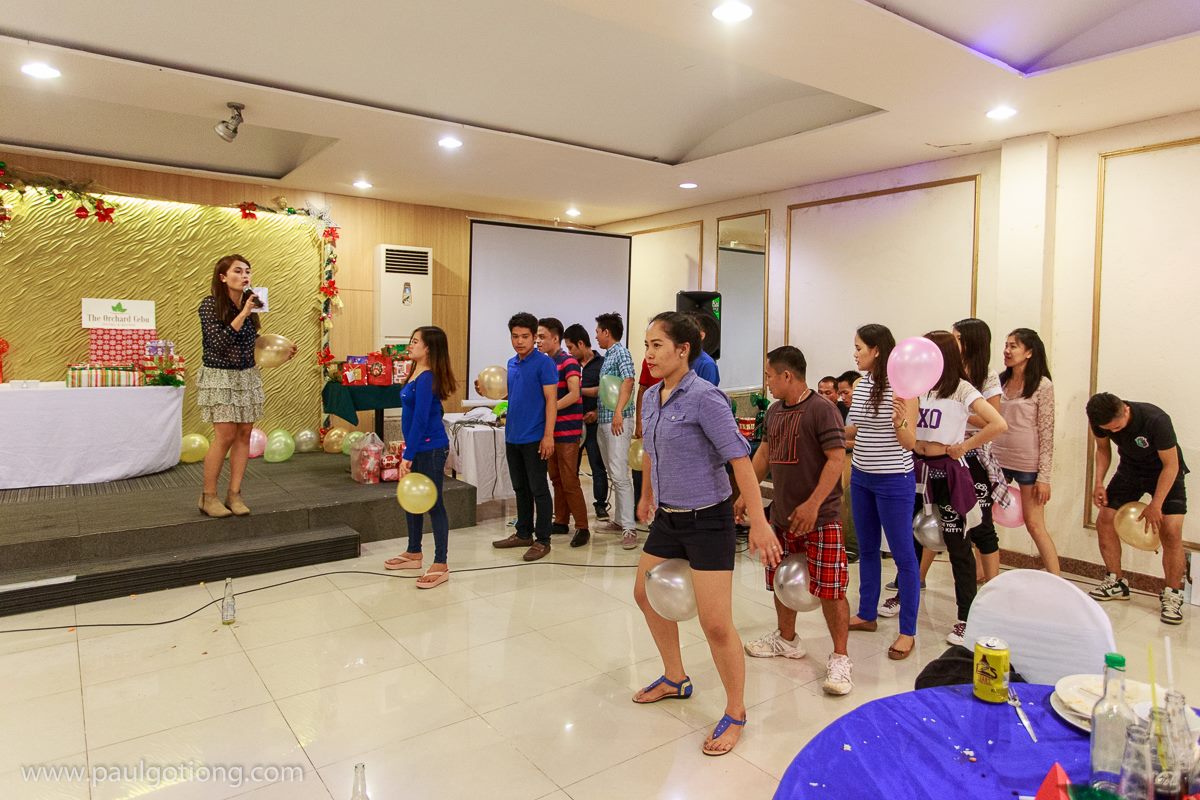 The room sizes are perfect for any event, may be it for special wedding receptions, grand class reunions, Christmas parties or even team building activities.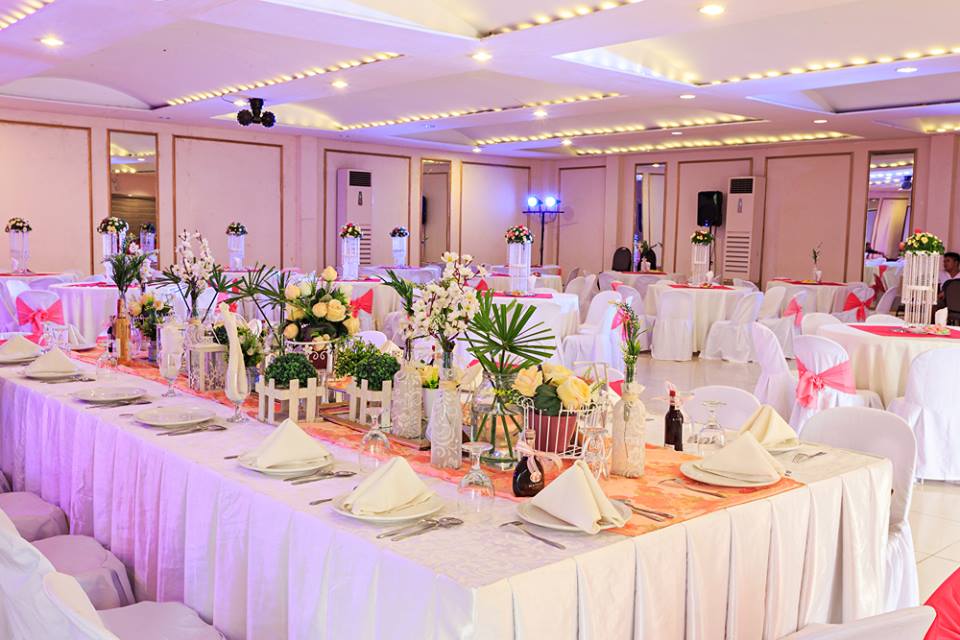 For as low as 565 pesos per person, you can get 4 main courses, a side dish, soup, rice, sweets, and drinks good for 150 people. Booking with Orchard will allow you to freely display a whole lechon with no corkage fee, 20% hotel room discount, use of the function room for 4 hours, tarpaulin and PA system.
How to get there
From SM City Cebu, take a 25 jeepney going to -Centre. From there, take another jeepney (13H) to take you to The Orchard Cebu Hotel & Suites.
For more information about their services, please contact them at 344 1322 or send them an inquiry through their Facebook and website.
Metro Park Hotel
Parties are Metro Park's expertise. Are you preparing for an upcoming wedding, debut or graduation? Any celebration that you can think of has a place in Metro Park Hotel.
Celebrating life-changing events such as graduations deserve a nice party. It is a fruit of all your hardships in school and should not be taken for granted. After all, it's not every day that we have an important event in our lives, right?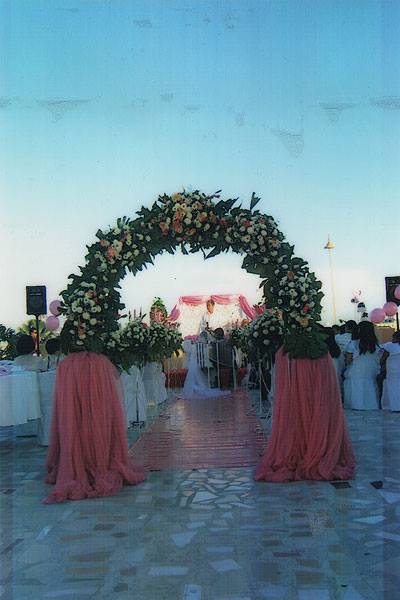 Here in Metro Park, events such as birthday parties, anniversaries, and graduations are a priority. Even weddings can be held here. They offer very affordable packages for the poolside, rooftop areas or the function room. Whichever you prefer, rest assured that your party will go as planned, or even better.
For a wedding event, a package good for 100 persons is 63,000 pesos only. If you are aiming for 150 visitors, the rate would be 78,000. Unexpected guests or excess persons are 320 pesos per head– to be paid on the spot, in cash. For that rate, you get rice, corn soup, 4 main courses, 1 pasta dish, 2 kinds of desserts, and soft drinks. This package also includes flowers, invitations, giveaways, video and photo coverage, 3-layered cake, wine, 4-hour use of the room, overnight stay of the Honeymoon Suite with free breakfast and many more.
Children's birthday parties frequently happen here as well. For only 25,000, you get food for 50 adults and 20 kids! The buffet package includes 3 main courses, 1 pasta dish, dessert, rice, and soft drinks. For the kids, they can have chicken, spaghetti and juice. You also get loots, decorations, prizes and 4-hour use of the function room or poolside. You can check more details here.
Debuts are also being celebrated widely in the country, that is why Metro Park offers a package that would cater to your needs while staying on a budget.
For 70 persons, you have two options: 38,000 and 43,000. If you have 100 visitors, 47,000 and 52,000 are your choices. Excess persons are 300 per head.
All packages include 3 main courses, rice, pasta, dessert, soft drinks, 3-layered cake, decors, video and photo coverage. The more expensive options include invitation cards and giveaways. More details on this link.
How to get there
Metro Park Hotel is located near I.T. Park, in Saint Lawrence St., La Guardia, Lahug, Cebu City. You can reach them for more details at 233 3883. Please follow their updates on Facebook as well. They also have one in Mandaue City.
Castle Peak Hotel
Big meetings and important conferences that require a decent room for important people deserve a nice room for your guests. You will even be proud to be taking them to a place that does not look cheap, and yet offers a suitable service.
For regular meetings, the rate is 200 pesos per head, inclusive of snacks for morning or afternoon and a complementary function room use for 2 hours.
Lunch and dinner meetings are 430 per person, with function room complimentary use for 3 hours.
530 per day includes snacks for morning or afternoon, lunch or dinner and use of the room for 5 hours.
8 hours of straight conference meetings will make you tired and hungry. Castle Peak is including snacks for both morning and afternoon, and lunch for only 590 per head.
A longer stay of 12 hours is 960 includes snacks, lunch, and dinner.
If you are wondering if you can convert this place into a party venue, the answer is an absolute yes.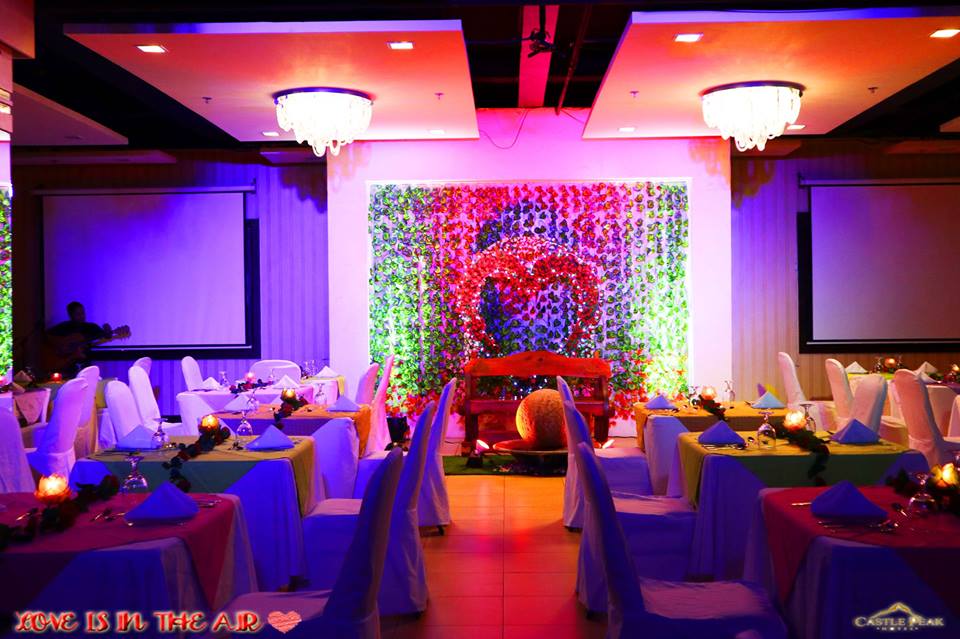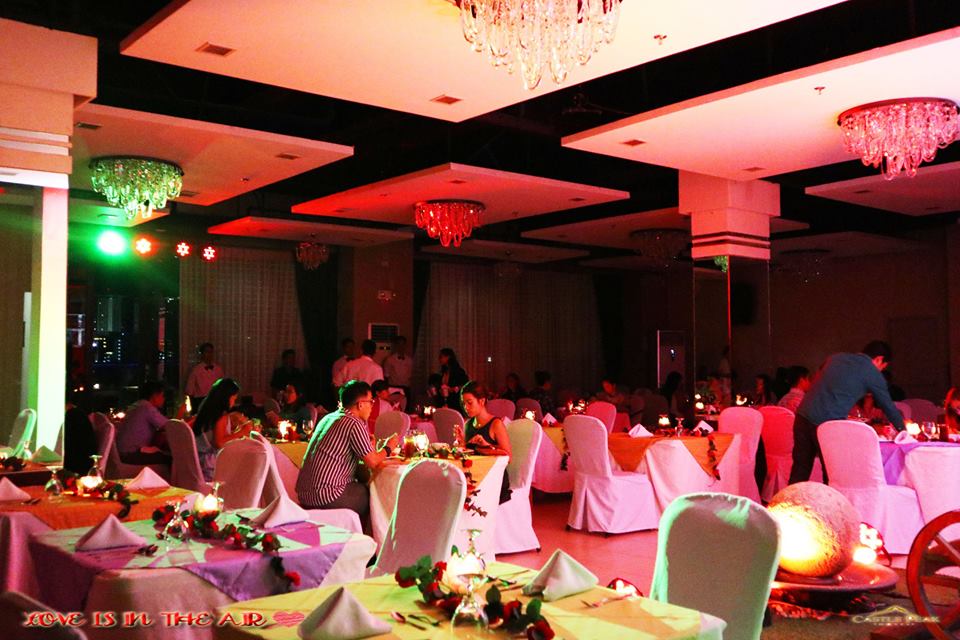 Wedding packages start from 720/pax to 950, depending on the headcount and the services. Basic services include the use of function hall, sound system, projector, overnight stay, and buffet. More details here.
No big wedding coming up? You can still use the venue plus food package for only 430 per pax. That includes 4 hours of function room use, music, visuals, water station and other basic needs such as tables and chairs. Of course, food is available as well.
For more information, please dial 233 1811.
How to get there
From Ayala or SM City Cebu, ride 04L to Castle Peak. It won't take you directly at the doorstep but you can walk. You can take 03A also to get there. It is located in F. Cabahug, Cebu City.
Dohera Hotel
If you live around Mandaue City, another option for you is Dohera Hotel. The hotel itself looks pleasant, no wonder why it is a great place to host an event. Their packages are reasonable, you only need to show up. Parties and other smaller events are priced at 495 to 605 pesos per head, inclusive of lunch or dinner, drinks, complete set up of tables, chairs, P/A system, and registration table. 4 hours of function use is also free, plus signage, tarpaulin, and waived fees for the lechon and wine.
Debuts are also being held here because for only 78,000 pesos (minimum of 100 pax), you get buffet (lunch or dinner), drinks, cake, roses for the 18 roses, candles, decors, tables and chairs, P/A system and so much more. Corkage fees for wine and lechon are also waived.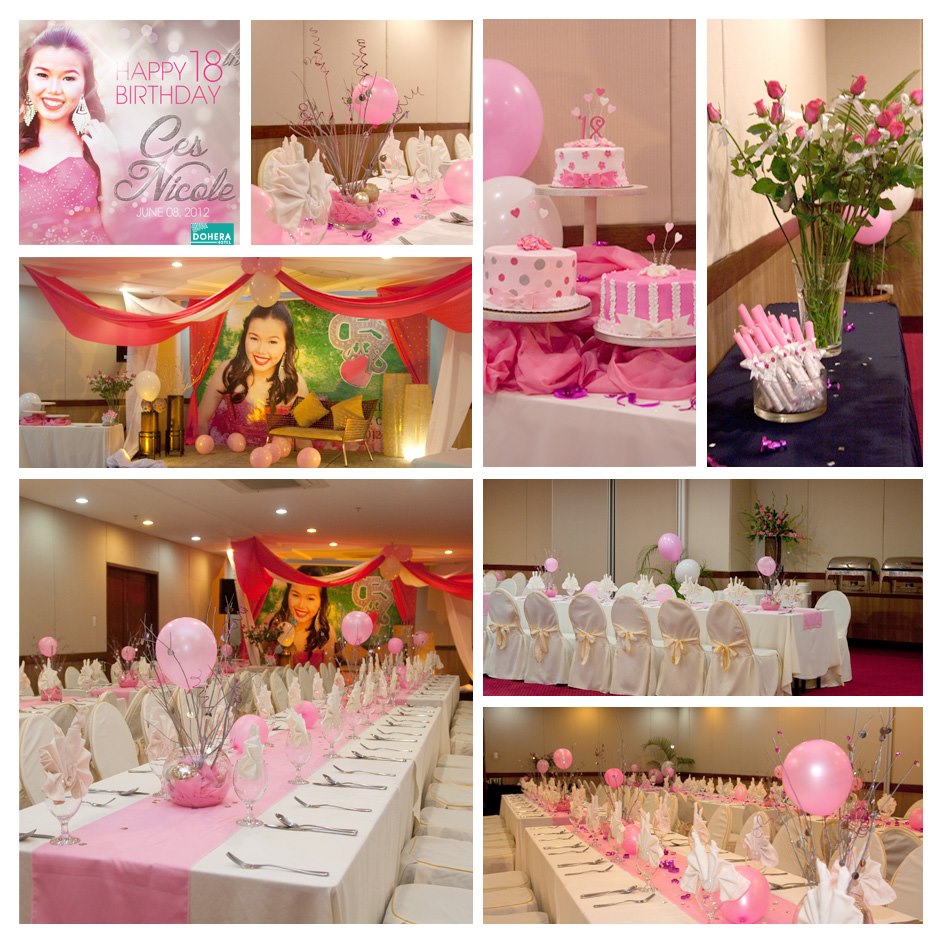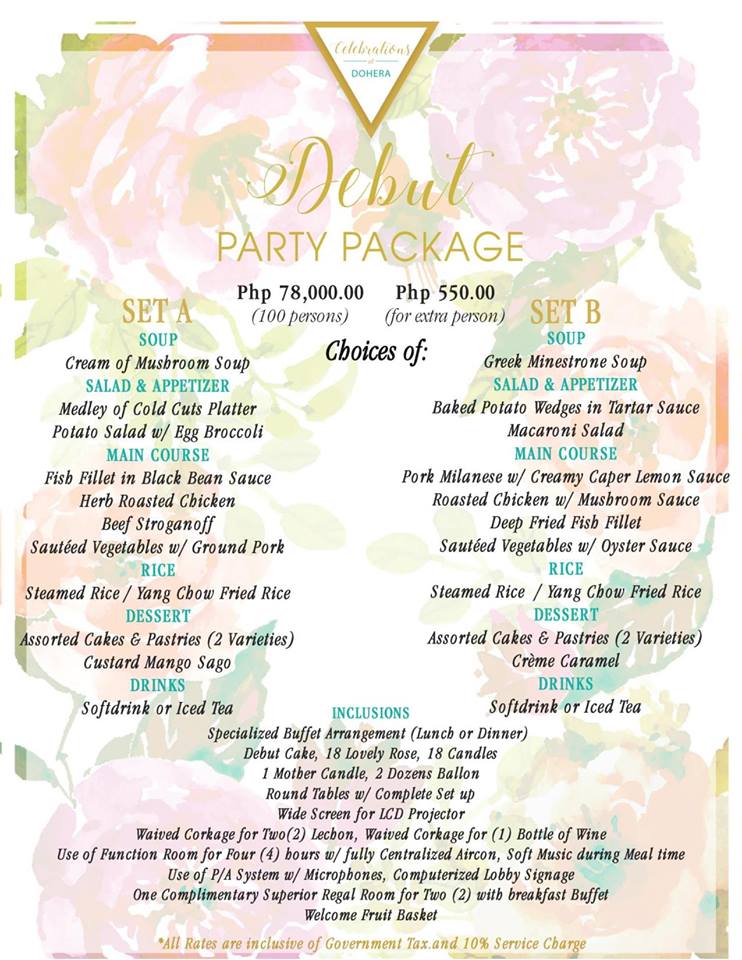 Wedding packages are also available in Dohera Hotel. With two options, you can have the Diamond Package, more expensive at 98,000 pesos, and Gold Package at 78,000 pesos.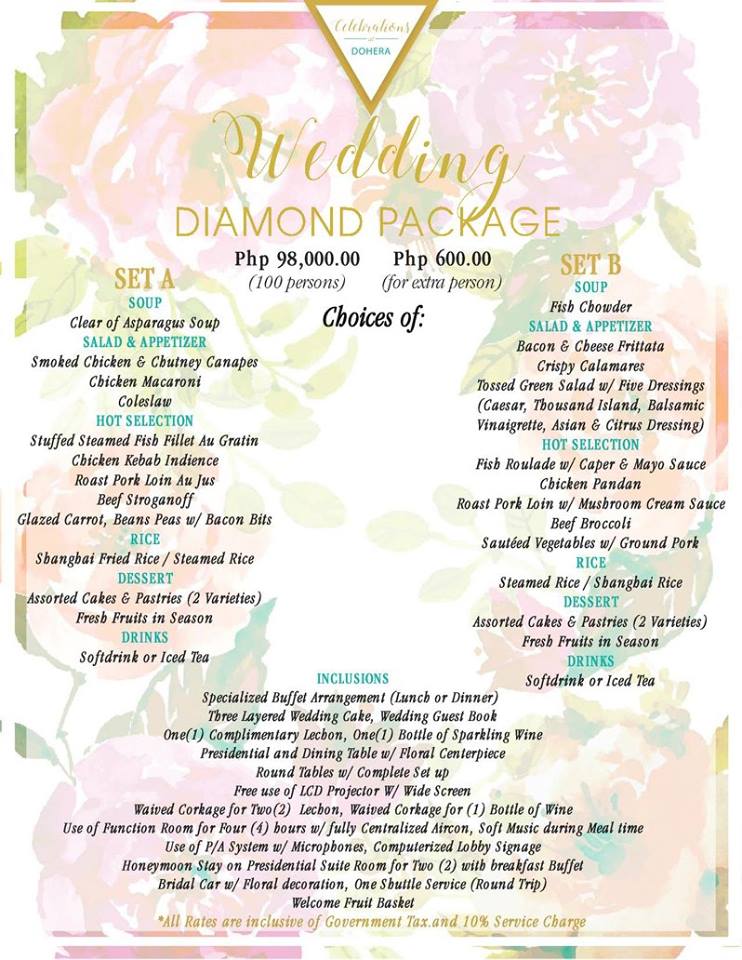 How to get there
Wait for a jeepney (21A) at the Hall of Justice, Mandue, near Parkmall. That will take you to Mandaue Coliseum, A.C. Cortes, then walk to Dohera Hotel.
For more information, please view their Facebook page and call 520 5876 for reservations.
Crowne Garden Hotel
We are finally down to the bottom of our list! This hotel may not have the most affordable packages, but they got bundles that are way more affordable than the leading hotels. The hotel is not cheap as it boasts of its competent services and amenities.
Since the wedding month is almost coming up, let us start with Crowne Garden's Wedding Package.
Your hard-earned 70k includes a wedding cake, flowers, aisle decorations, a honeymoon suite with free breakfast, video and photo coverage, use of a bridal car and van for your entourage/family, invitations and giveaways of 50 pcs. Other than that, you can use the room for 4 hours with a sound system, table and chair set-up, and a buffet set.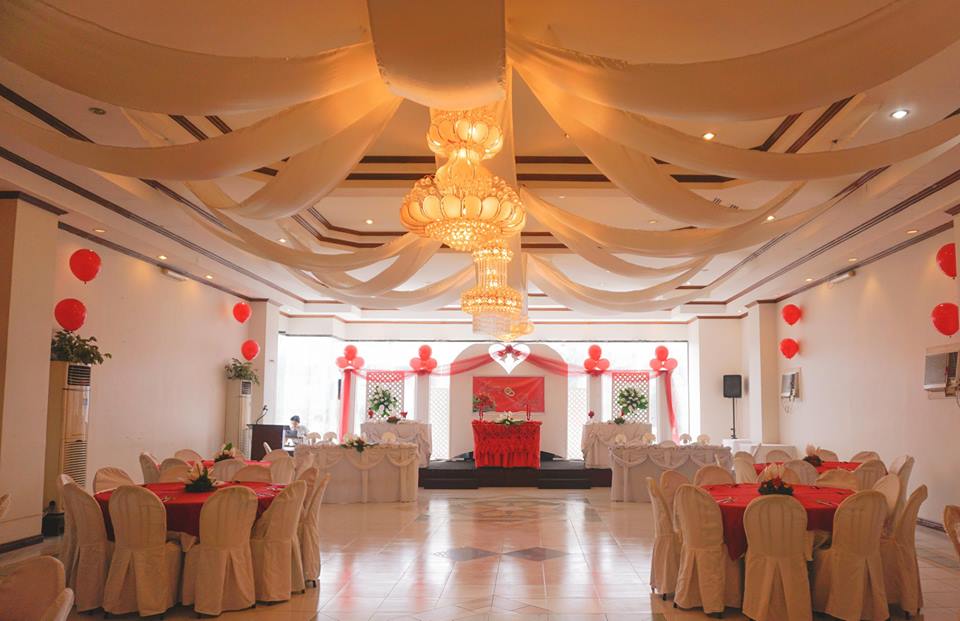 Excess persons are 450 pesos. The rate can go as high as 97,000, depending on the number of attendees. Still not bad, right? Weddings can be really pricey if done without a package. You can see the menu here.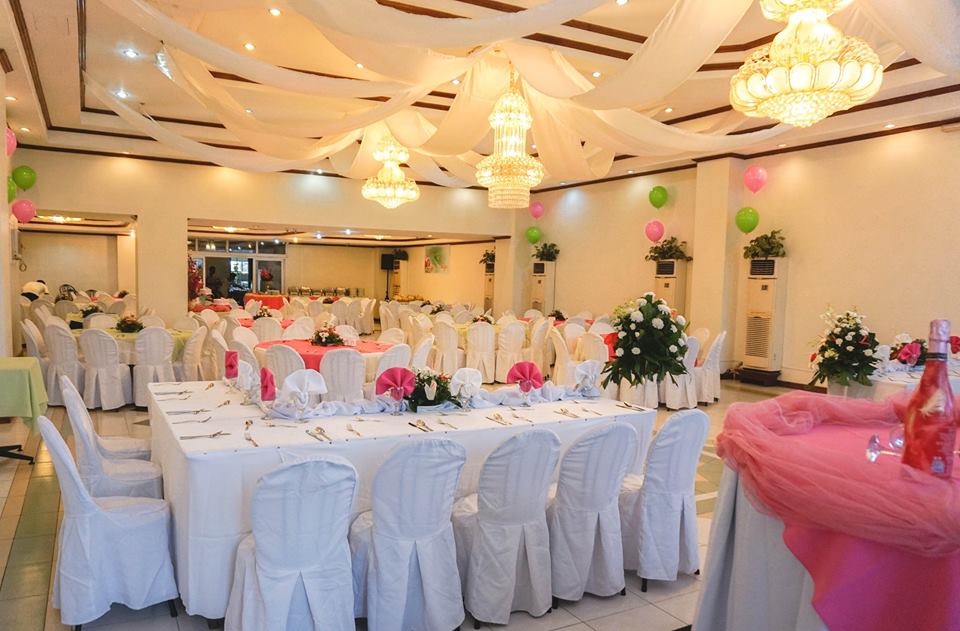 Grand birthday celebrations such as a debut are only 55,000 pesos, good for 100 persons. That is only 550 per head. The package includes decorations, 18 candles and roses, 3-layered cake, and free stay in a complimentary room for one night. The buffet set has rice, 4 main courses, desserts, and drinks. Check the menu here.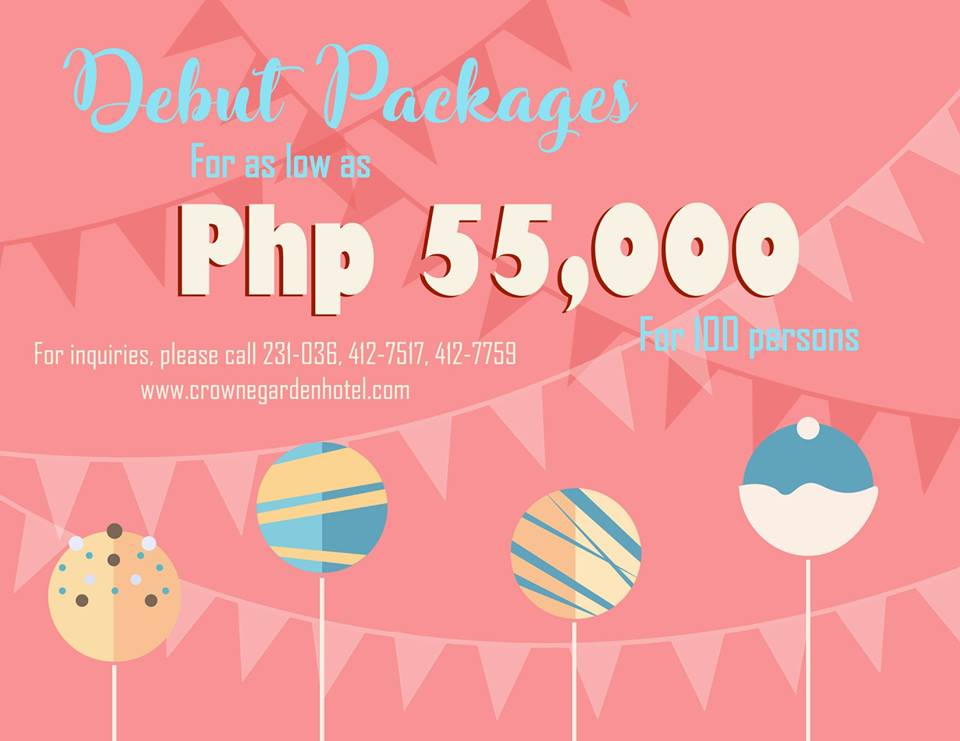 The higher the package, the better! They also offer photography and videography services to capture great memories during this once in a lifetime event.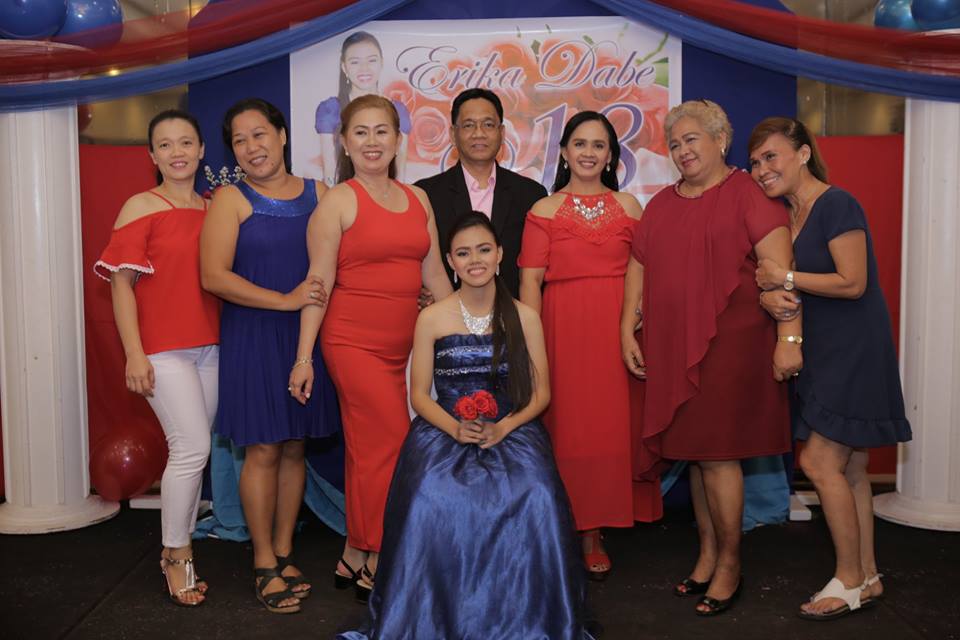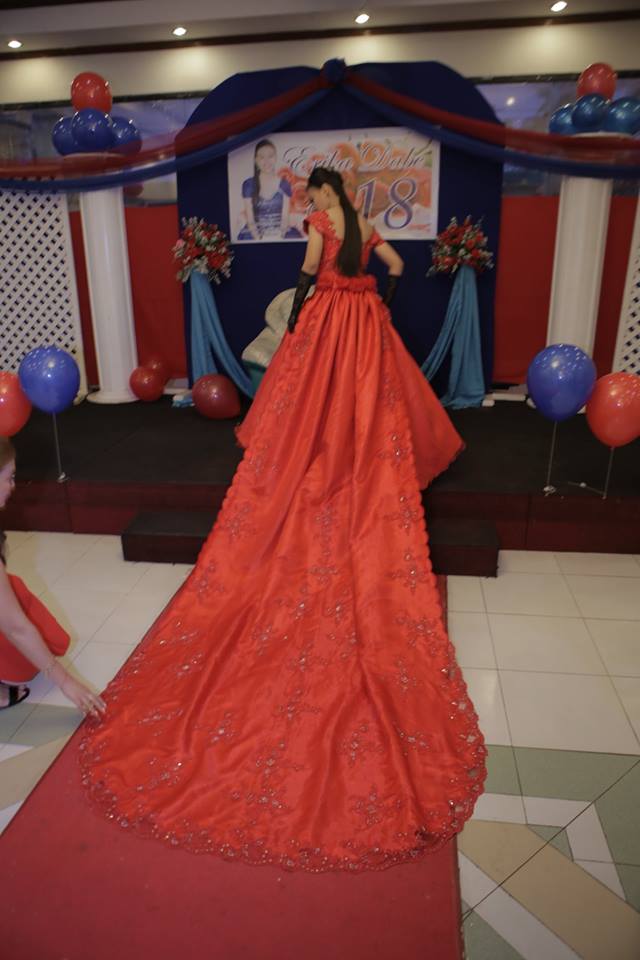 The Seminar Package is very affordable. This is perfect for workshops, conference meetings, and small gatherings. The rate is 1,500 pesos per head, minimum of 50 persons. The package includes breakfast, AM and PM snacks, lunch and dinner, given that it is a whole day event (8 hours). It comes with room accommodation and a sound system.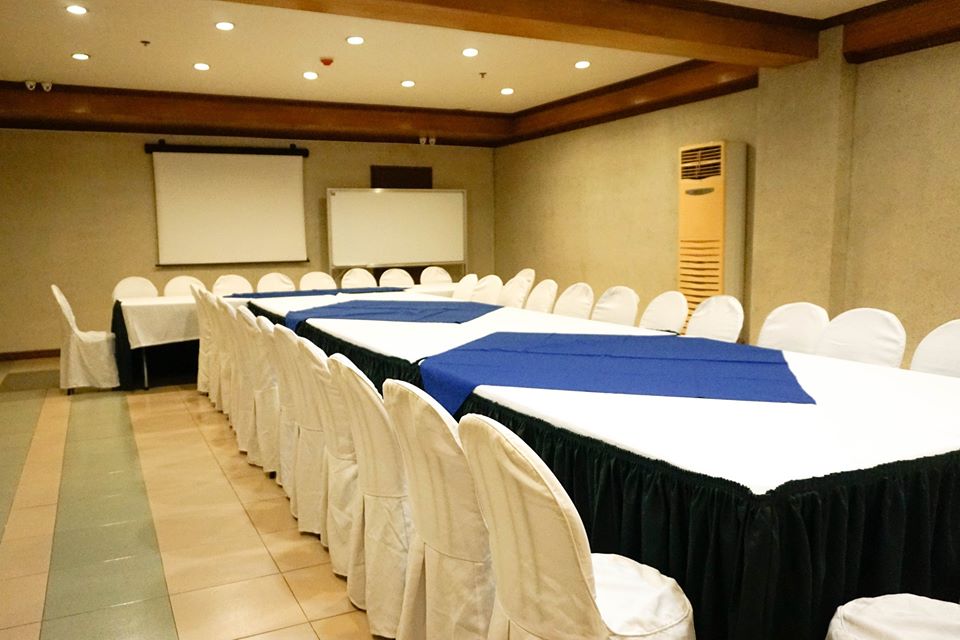 How to get there
You can ride 04L from Ayala area to get to Crowne Garden. It is located near JY Square and across the University of Southern Philippines.
Crowne Garden is in Salinas Drive, Lahug, Cebu City. To know more about the services that they offer, please contact them at 412 7759 or visit their FB page.
Wherever you choose to celebrate an occasion, remember that it is not about the venue, or how expensive the decorations are. It is about having to gather around, commemorate and honor a special event together with the important people in our lives.
There are still hundreds of undiscovered hotels out there that offer mid-range rates for their function rooms. If you have any suggestions, please let us know in the comments so that we can update this blog post.