Skip those fancy seafood restaurants for now because unlimited seafood is now more affordable and accessible in the city!
Seafood is always a familiar face when it comes to buffets and we always look forward to trying them. Seafood is pricey but it should not be, because we live in an archipelago where all these wonderful sea creatures live freely and abundantly.
Eating them fresh would make you believe that you are dining by the sea. That's what makes Tongs different from many other restaurants. If you are looking for a nice resto to celebrate a random payday at, this one should be on top of your list.
Tongs Seafood Buffet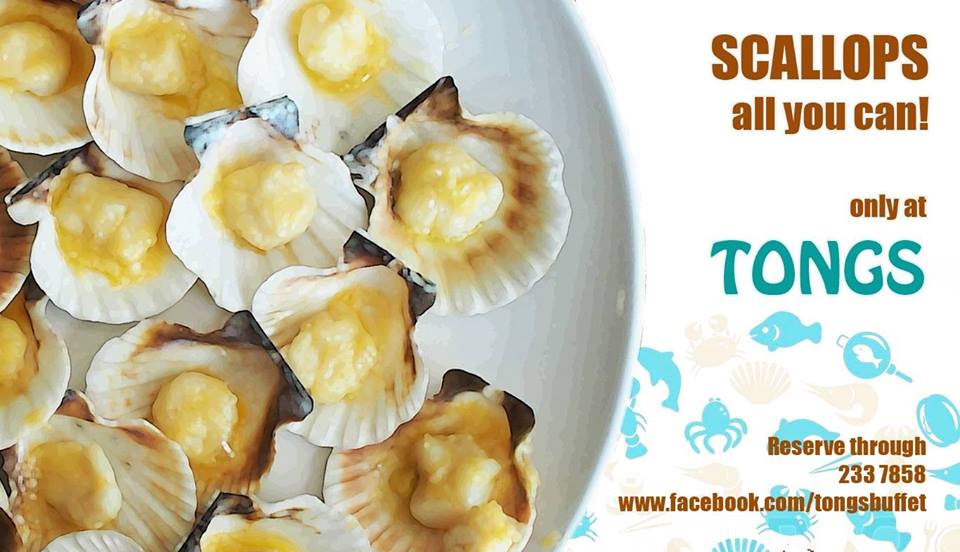 Tongs is an Eat-All-You-Can treat for all seafood lovers who live in the city. They are famous for the unlimited crabs, scallops, and oysters that are super affordable and delectable.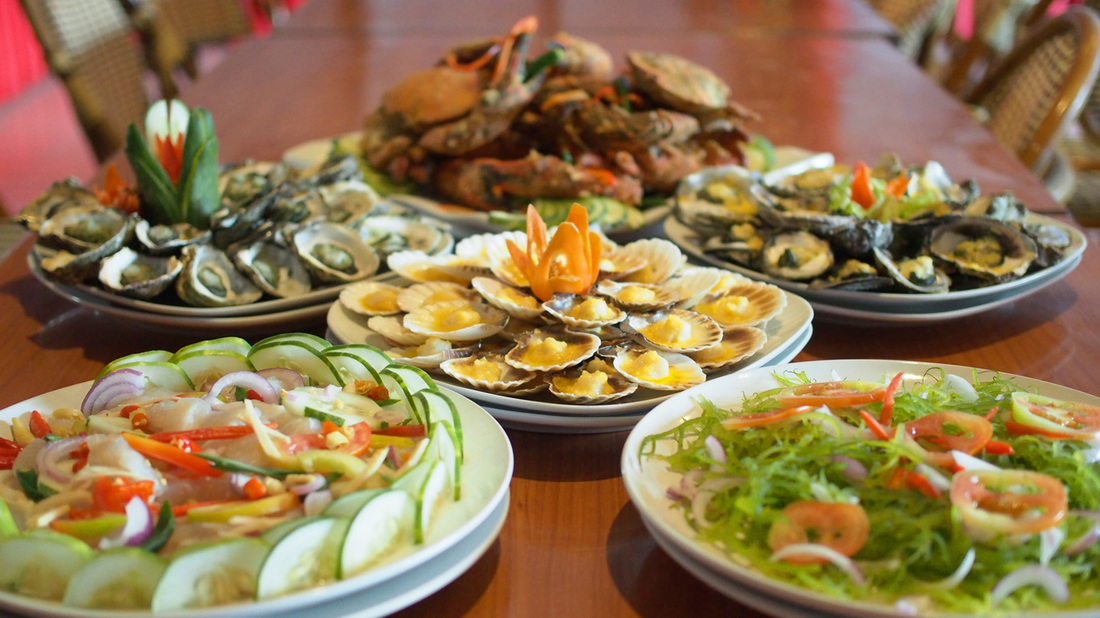 The restaurant has just increased their rate from 345 to 359. Still not much for the quality of food that they offer.
Starting next month, November 4, 2018, Tongs will be giving 1 free lunch buffet for every group 7. So if you are celebrating your birthday this November, you may want to check this resto out!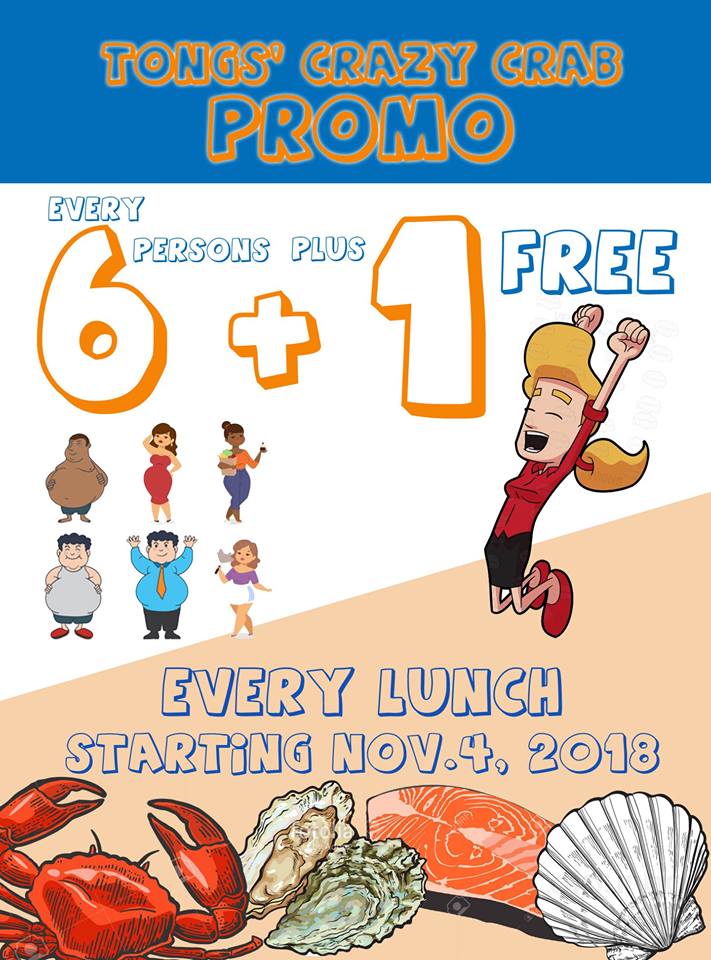 And not just that– Tongs Seafood Buffet also accommodates special events for birthday celebrations, baptismal and other occasions.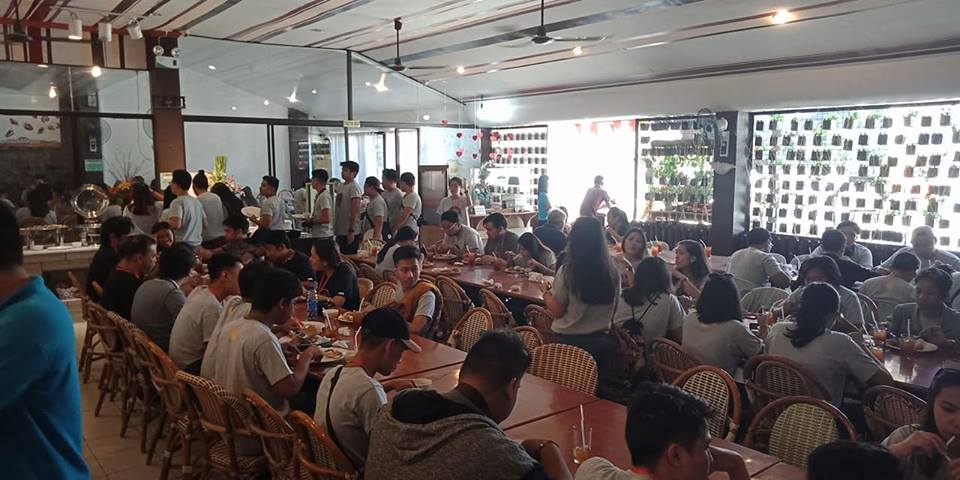 Menu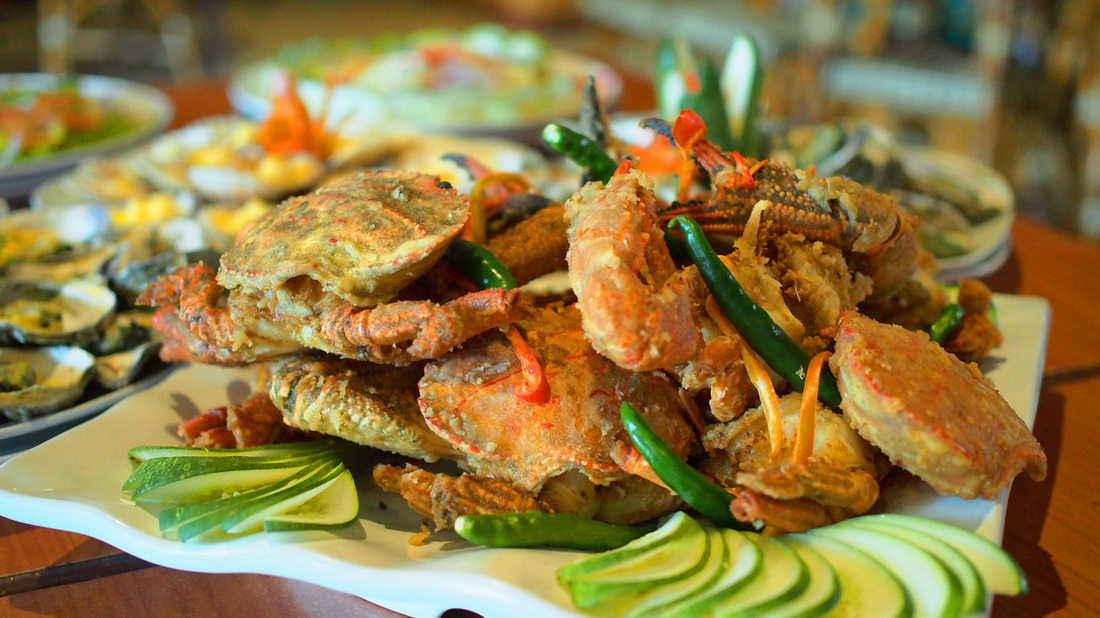 The menu is not only limited to fish, scallops, oysters, and crabs because they also serve pork, chicken, soup, fruits, and desserts. Free drinks are also available for those who avail of their buffets.
Crabs are out of stock most of the time, though, but that's okay. You can still get the most out of every penny because every dish is absolutely delicious.
How to get there
Take a short walk from SM City Cebu to St. Joseph Parish then take a jeepney (O3A) to F. Cabahug. Get off at Sarrosa Hotel, then walk to Tongs Seafood Buffet.