Aside from your daily dose of caffeine, why do you visit a café? With a great number of coffee shops offering unique versions of frappé, latte, cappuccino or espresso in the Queen City, how do you choose the one that would allow you to upgrade your coffee experience?
Tucked in the street of Tres Borces is a home café that will bring you the comfort of enjoying everything you needed to prepare for the day's grind in this bustling city of Cebu. Named after, Makhena Sofia, the daughter of owners Marvin Albert and Sheryl Mariñas, M+S Café offers a perfect combination of coffee, dessert, home-cooked meals, and everything you need to feel at home.
So, why visit M+S Café?
Affordable Home-made Breakfast Meal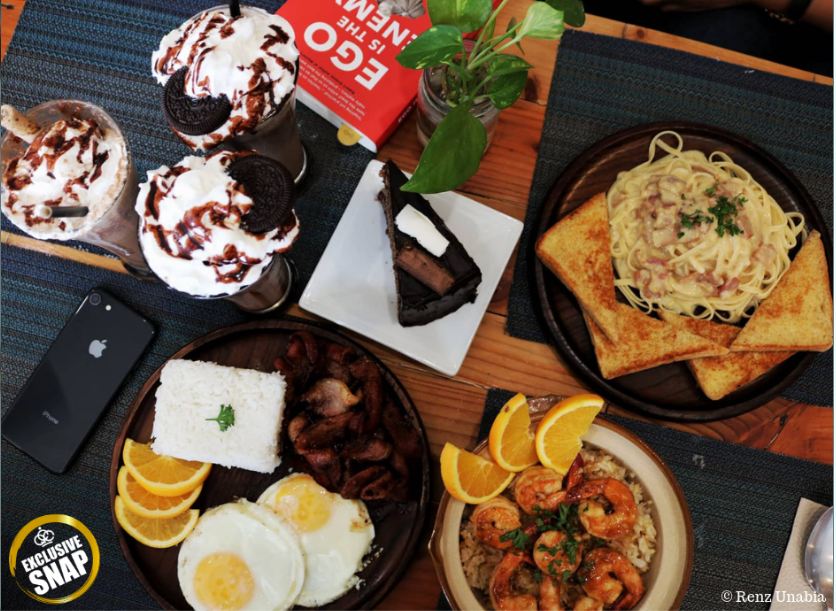 With all the things needed to be accomplished, many individuals have a hard time preparing for the most important meal of the day. For this reason, M+S makes sure that the early risers and families, are still able to enjoy home-cooked breakfast meals on their convenient time. For a very affordable price, guests can already enjoy meal that will surely spice them for the day – like smoked bacon, smoked ham, Angus beef frank, garlic shrimp, and toasted bread with scrambled egg and oranges.
Perfect place to chill-out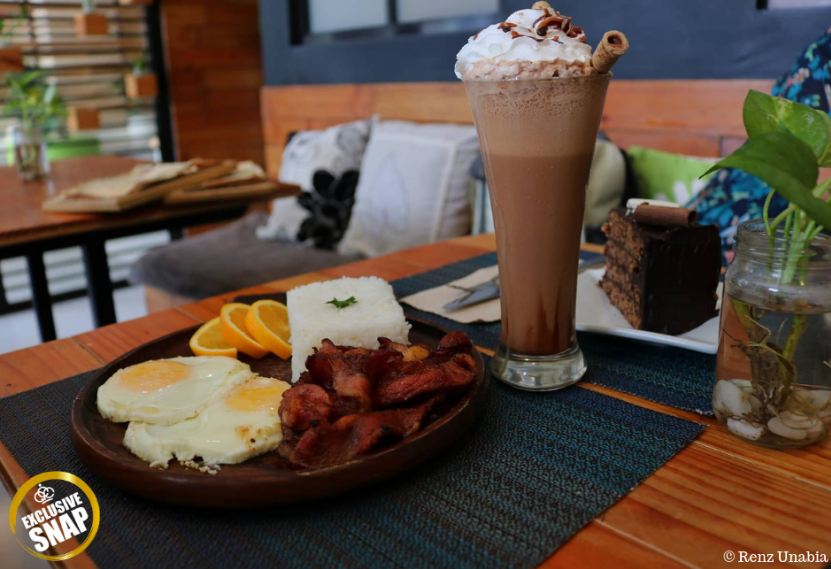 The café's cozy ambiance provides a soothing experience that will surely make anyone enjoy the varied drinks and beverages (coffee, tea, frappes) they can choose from. Moreover, because of the intimacy of the place, it is also a perfect venue for exclusive events, meetings, and occasions.
The chic and classy interior of the café is also perfect for your next IG post. From their customized wood shelves to their plant boxes made from recycled wood planks, calligraphy wall decors, and handwritten chalkboard menu – surely, there's so much that you can do to unleash the creative in you!
Advocacy on environmental sustainability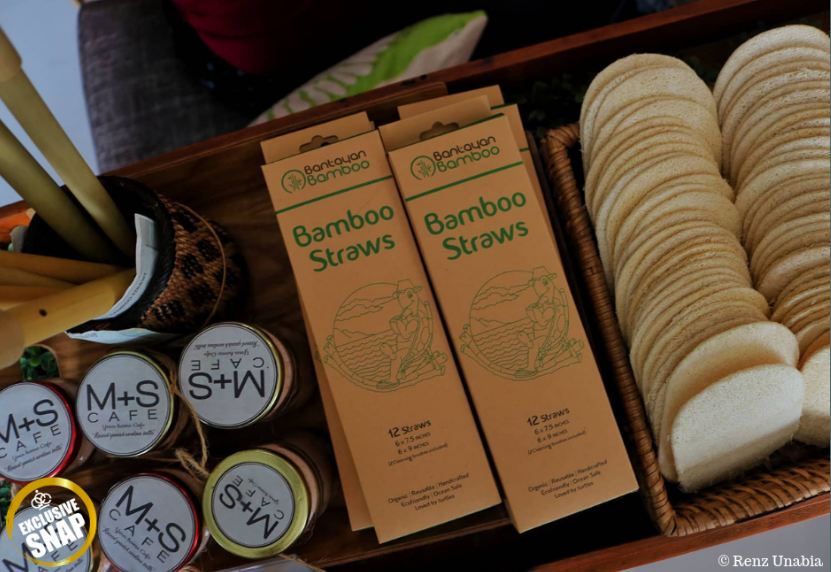 But what makes the café totally astounding is its advocacy towards environmental sustainability. Not only that they have done away with the use of plastic for their products, the organic waste of the café is also converted into compost waste which in turn are used as fertilizers for their plants in their farm in Alhibe.  They use paper straw for their drinks and wrap products sold in eco-friendly packages. Furthermore, aside from serving food and drinks, the café also works as a convenience store that sells basic home needs like Spanish sardines, Himalayan salt, tablea, and local health drinks. Most importantly, they support local brands that offer alternative products to combat the use of plastic – like natural bath loofah, ecobar (bath soap, shampoo, and conditioner), reusable panty liners and napkins, menstrual cups, and bamboo straws.
Enjoy all these homey treats and environmental advocacies by visiting M+S Café! They are located at Mabolo Garden Flats, Tres Borces Street, Mabolo, Cebu City. They are open to serve you your favorite breakfast meal, beverages, and all the basic necessities you need from 7:00am to 9:00pm daily.
HOW TO GET THERE?
Ride any jeep bound for Mabolo (03A) then ask the driver to drop you off at "Bread after Bread" (Cabahug Street). From there, just follow the street (Tres Borces) leading to Mabolo Garden Flats where M+S Café.
You may also maximize the use of Google Map or Waze to easily navigate the café.