I've noticed in the years that I've lived here that half of Cebu's population flock and head to the North during the Holy Week. Most especially Bantayan – it's that number one place to go-to for us Cebuanos when planning special holidays. And most of you may not have heard of this pure and absolutely stunning place in Bantayan – the Paradise Beach.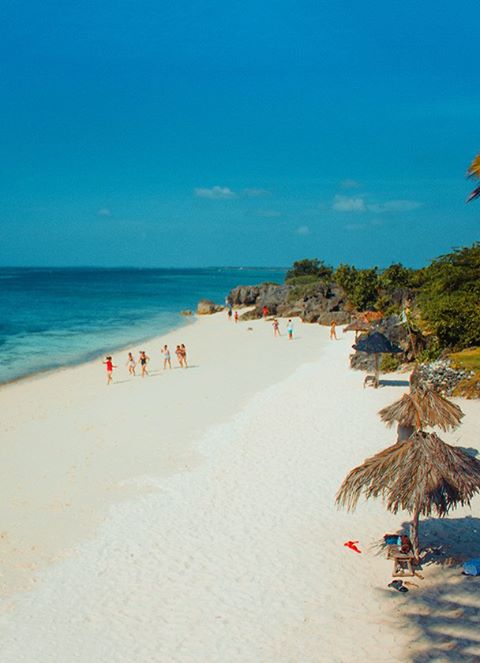 Since a lot of you will come to Bantayan in the summer, make sure to visit this hidden island treasure. Paradise Beach really owns up to its name. It truly is a paradise – a little piece of heaven some might say. Its divine, untouched beauty is what entices people to come and check out the place.
If you're looking to take a break from the busy beach site in Sta. Fe, come to this place for a few hours. Here the sea is calmer so you can swim peacefully, do some snorkeling fun and bathe in the sun without any disturbances. You can also take your beach games and play sports like volleyball or frisbee.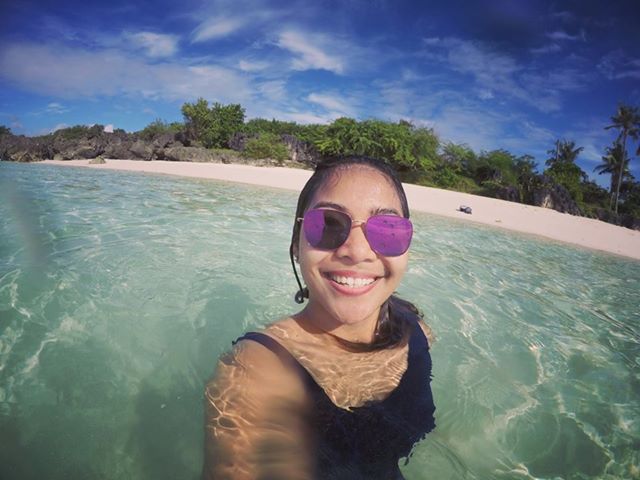 In here you won't find many structures, only a few wooden beach umbrellas good for getting some shade. And is most likely first come basis.
This beach is located in the southern part of the island and apparently is owned by the same proprietors of Sta. Fe Beach Club and Ogtong Cave Resort. A proper road leading to the beach isn't available, this held back the building of another resort in the location.
Read: Villacastin's Beach Resort in Sta. Fe, Bantayan
I'm glad that this is the case though; that they left the place as it is. It is well-maintained, quiet, and undeniably breath-taking. Really worth including in your Bantayan Holiday itinerary.
Rates  
Paradise Beach is open for the public from 9 AM to 5 PM. The entrance fee for adults is PHP 50 and PHP 25 for children. There aren't any buildings or restaurants around so it's advisable for you to bring your own food and refreshments. The beach is a great place to have a picnic with your family or your barkadas.
Also, there are no comfort rooms in the area so make sure to plan your visit ahead, especially when traveling with kids. The beach tends to get full on the weekends, so I suggest you come on the weekdays so you can have the beach all to yourselves.
Read: Beach Montemar, Bantayan
How to get there 
Paradise Beach is located in Sta. Fe, Bantayan, Cebu.
When in Bantayan, you can get to the place by renting a motorcycle or riding a tricycle. Then you will have to park your ride and walk further for about 10 to 15 minutes before getting to this jaw-dropping scenery.
You can also get to Paradise Beach via a pump boat. This is a better option for those groups who are carrying a lot of things like a cooler for drinks, and also when taking small children along. The boat will drop you off right at the beach. You can arrange this with the resort you're staying in.
I do hope you enjoy your visit to this be-mazing beach. I know I would. 😉
And don't forget to clean as you go and don't leave any rubbish in there. Let's respect nature and help preserve its beauty.