The year 2020 may not be as great as how we expected it to be, but sure there's a better tomorrow waiting for all the faithful. This month, the National Quincentennial Committee unveiled the proposed design for the Lapu-Lapu Memorial Shrine and Museum. This is part of the country's preparation for the 2021 5000th Quincentennial Celebration of the Victory at Mactan and the Philippine Circumnavigation.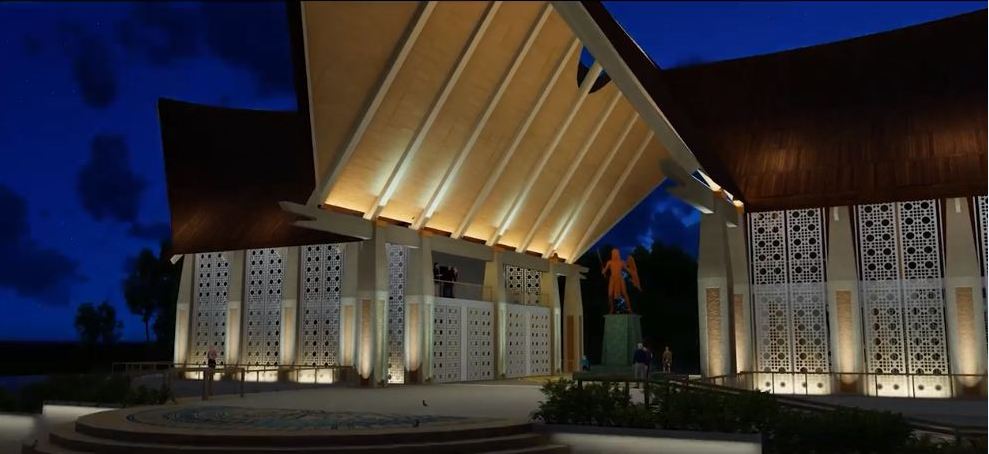 Lapu-lapu Shrine Rehabilitation
September last year, the National Quincentennial Committee and the local government of Lapu-lapu City agreed to rehabilitate the Liberty Shrine (also known as Mactan Shrine or Lapu-lapu Shrine) as this will be the center of the celebration of the Philippine quincentennial in 2021 – a celebration that will focus on the heroism of Datu Lapu-lapu and less on Magellan, Pigafetta, Barbosa, or Valderama. This aims to rekindle in the minds of the Filipinos the heroism of the chieftain in resisting the attempt of foreigners to conquer the land.
New Design for the Lapu-lapu Shrine and Museum
The Chairperson of NHCP, also Vice-chairperson of NQC, shared that the National Historical Commission of the Philippines decided to construct a bigger shrine that will reach towards the shore of Barangay Mactan – instead of destroying the present monument of Lapu-lapu which was the first agreed when this project began. On the new design proposed, the present statue will be encased in a closed-door shrine. This project is said to cost around Php105 million.
Last July 21, 2020 the poster of the new design of the Lapu-lapu Shrine and Museum has been unveiled through a virtual press conference. Mayor Junar "Ahong" Chan warmly welcomed this development and shared that he is looking forward for the completion of the museum. According to him, this would truly bring pride to Oponganons. As this can become a new tourist destination in the country that could attract thousands of foreign and local tourists who are interested with the Philippine's history and culture.
"Usa kini sa makahatag og garbo natong mga Oponganon kay magsilbi kining bag-ong tourist destination sa tibuok Pilipinas nga pagabisitahon sa liboan ka mga langyaw o mga lokal nga gustong mobalik tanaw sa atong kasaysayan,"
References:
Screenshot photos National Quincentennial Committee, Republic of the Philippines Facebook Page
Like this article? Please share your thoughts below!