Cebu nowadays has a lot of offerings when it comes to Japanese food. This is especially true when you're at the metro as you can see below:

Japanese being one of my go-to food anywhere I go, when I saw this food truck that serves Japanese food, I just had to try it out.
Okinawa Heat is the name of the food truck, or to be more specific, food multicab. 🙂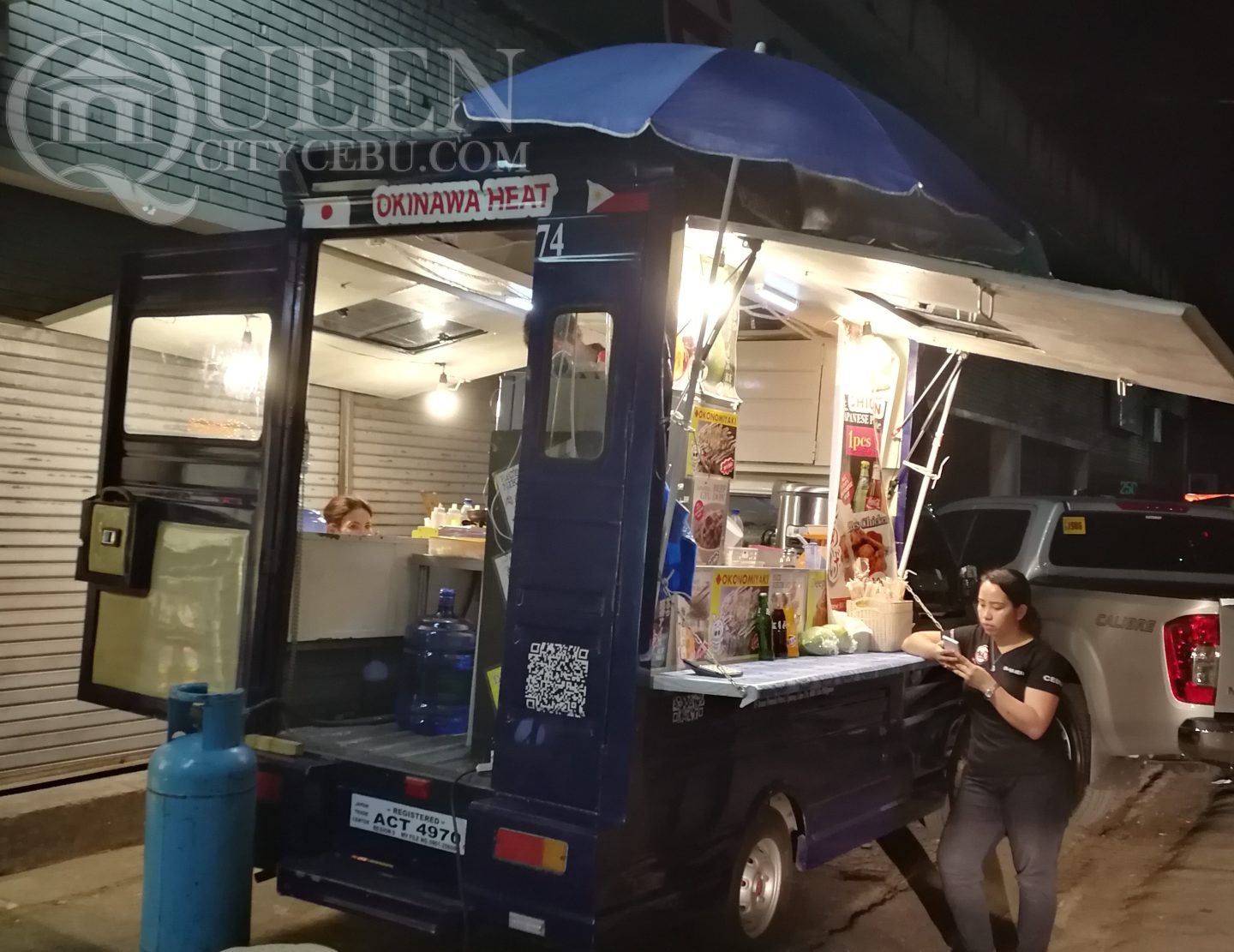 Where Can You Find Okinawa Heat?
Since this is a food truck, this question is no doubt legit. After all, this is a running multicab that they are using. Thankfully, this multicab only has 2 "routes" and both of them are in the Uptown Cebu areas.
12:00 noon to 9:00 PM, they are just across KFC Redemptorist Church. They are parked in front of Okinawa Spa, their spa business.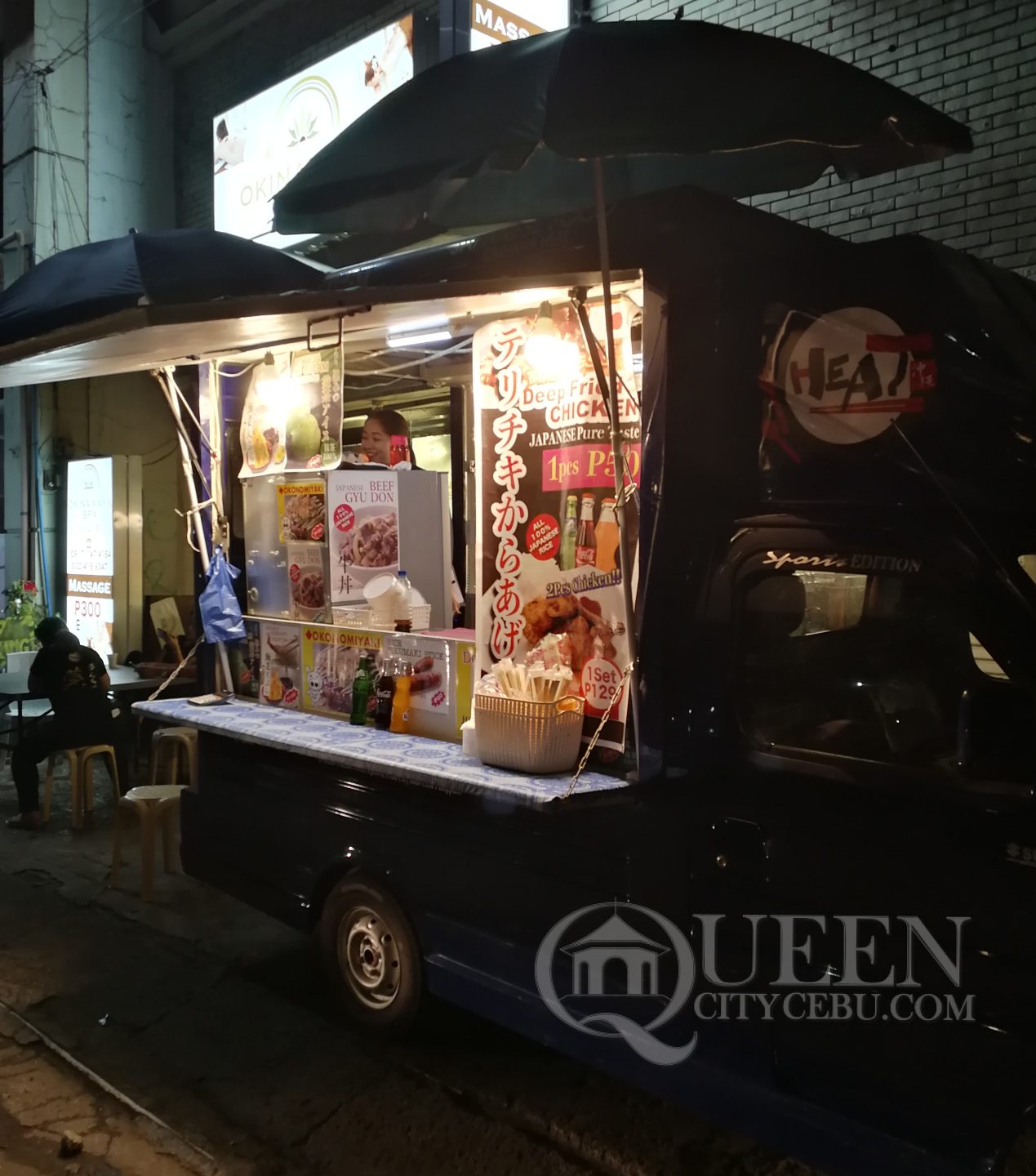 Okinawa Heat Japanese Food Truck Parked infront of Okinawa Spa in the vicinity of Redemptorist Church.
Come 9:00 PM to 4:00 in the morning, they will be at Mango Square beside 7/11.
What Food Can You Get at Okinawa Heat?
At the moment, the food truck serves 6 dishes that are distinctly Japanese. Here's a summary, in pictures, of what you can get from them:


Individual pics and prices of their offerings below: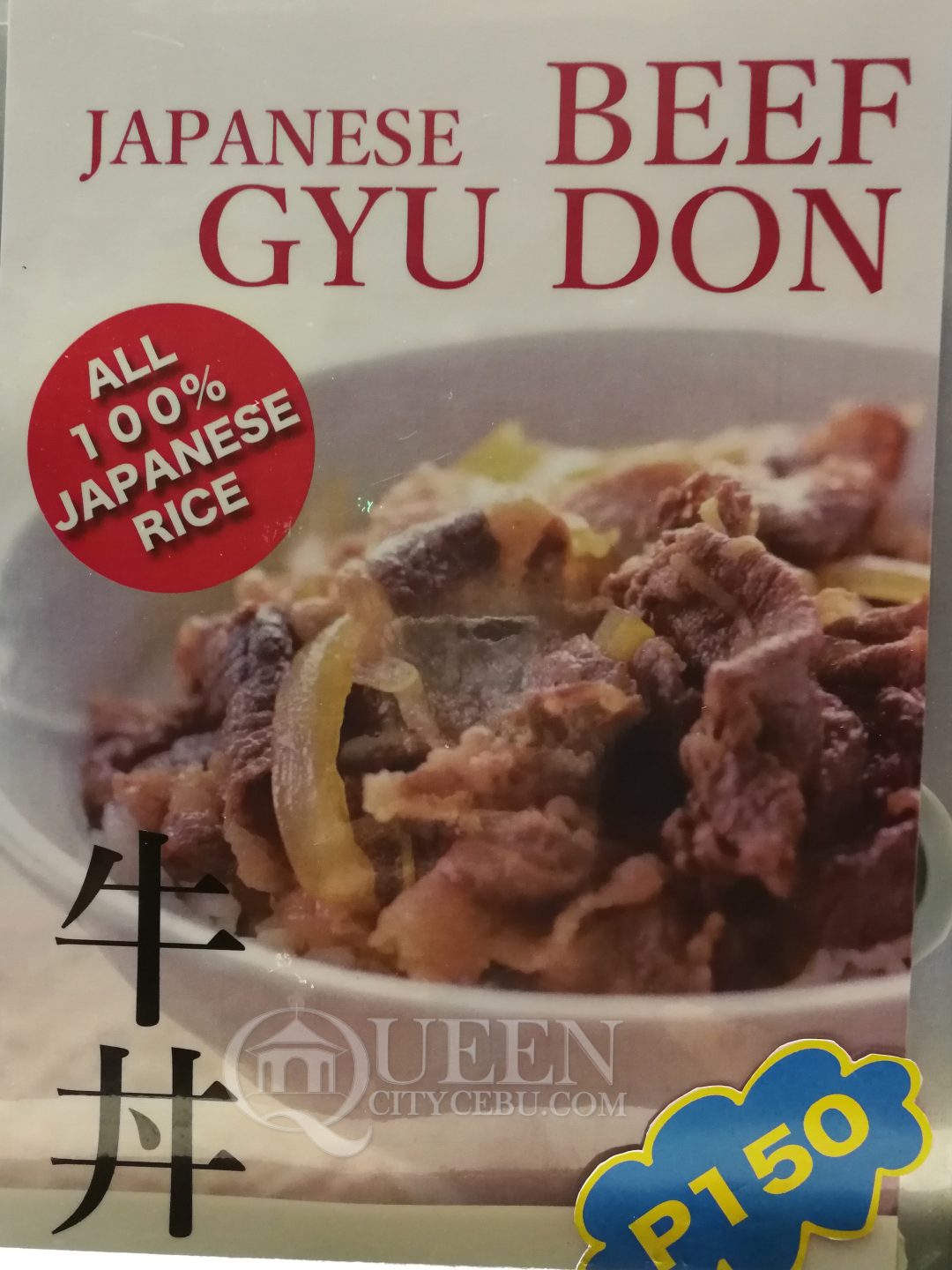 How was it?
Since it was unexpected, we got to them after having dinner already. That naturally translates to there's not much room anymore to try out all their food so we ended up trying their ice cream as well as the meat wrapped Japanese rice.
These 2 actually look different when served compared to their posters like so:
The meat wrapped Japanese rice we all found to be somewhat too salty. The meat wrapping felt like it was a salted candy of some sort – kinda sticky actually when you bite it.
The ice cream, my son and I couldn't take it although it was definitely better compared to the meat wrap. I could eat it all if I really had to. Then again, this isn't really a fair comparison now, is it?
So let's compare it with another matcha ice cream that my wife had just a week ago at a fancier (AKA more expensive) Japanese restaurant in Escario. She said this was actually better because of its sugar syrup. Believe me though, my wife has this thing about exotic milk tea (the kind that when I drink them, they normally end up on my behind prematurely) so I'm sure most people will find this a challenge.
The texture of the ice cream we all agreed it kinda feels like home made ice candy – that alone should tell you this isn't commercial quality and that's better in some sense.
All that said, for most people, we'd recommend you try out the Japanese favorites like Tempura and their best seller, the Beef Gyu Don. These 2 are on top of our list for the next visit.
PS: Shoutout to the very accommodating staff!