Mountain resorts always give that nice, calming effect that only nature can provide.
The green, lush trees surrounding a mountain resort is enough healing therapy for us, who do not have much exposure to clean air; only polluted ventilation everywhere we go. If you are stuck in your office while reading this, maybe you need a refreshing break from pollution!
Pool resorts up in the mountains are booming in Cebu. Beaches are still a hot pick for most tourists, but mountain resorts are becoming a nice option as well. The environment is usually serene. If you like a more relaxing trip than an adventurous one, this must be included in your bucket list.
Also, read our feature of Coal Mountain Resort in Argao.
Paradise Hills Mountain Resort
As the name suggests, the resort is a paradise located at the mountains. Just thinking about it, I could already imagine a tranquil and restful moment of myself floating on water, with this view.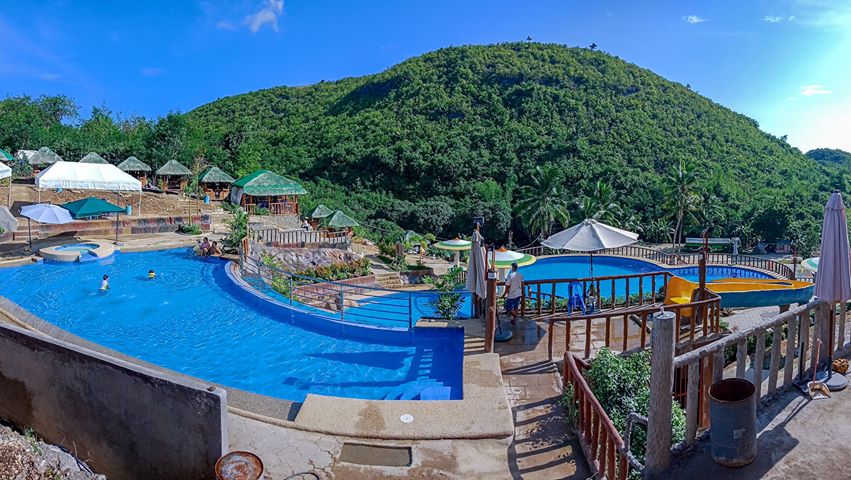 That green hill is making me feel giddy! I wonder what's in there.
So, as you can see, the resort has a huge swimming pool! This is really great for families with kids because they can enjoy the pool without rubbing elbows with anyone. Plus, you will be able to monitor them from your cottage.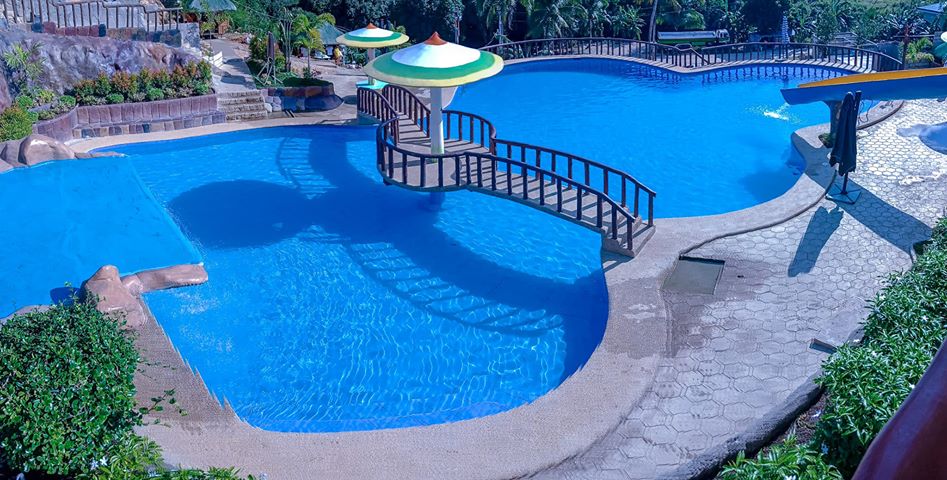 But nothing to worry about because a lifeguard is also available in case of emergency. However, it is no excuse not to keep an eye on your kids!
Rates
To enjoy the resort, you must pay an entrance fee of 100 pesos for adults and 50 for kids. Not bad, right? You will also have to rent a cottage (kubo) to make your stay a lot more convenient for 500 pesos a day.
A tent can also be rented for 1,500 inclusive of 2 tables and 10 chairs, perfect for bigger groups.
Tables and chairs are also available for rent for a minimal amount of 300 only, an umbrella for heat protection is included in the package!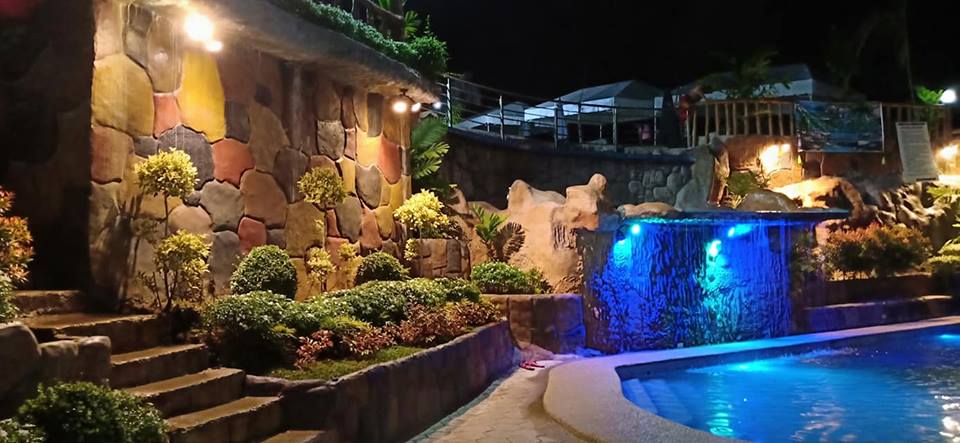 If you need an extra table, you will have to pay extra 50 for each and 10 for each chair. No corkage fee, so you can bring food from your own kitchen!
The resort can also be rented for special occasions such as debuts, wedding receptions, family reunions and the like. With nature as your backdrop, how can you go wrong?
Such a relaxing trip of two hours from Cebu City will take your mind off of work and focus on your own well-being. You need to book now!
Location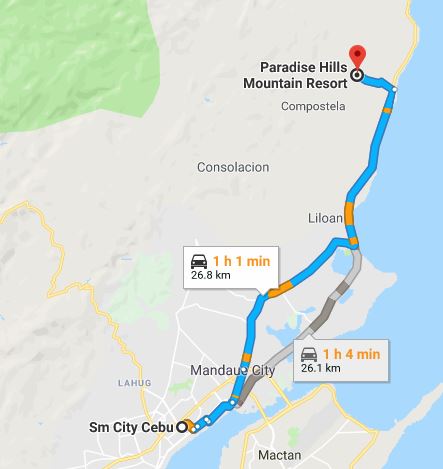 Paradise Hills Mountain Resort or Mountain Paradise Resort is in Brgy. Buluang Compostela, Cebu. From SM City, Mabolo, take a jeepney going to Compostela. Get off at Brgy. Buluang then take a habal-habal to the resort. The fare will not be more than 50 pesos.
If you are driving, take a left turn at the Magay-Buluang waiting shed, right after Tamiao Primary School.
For more information, you may visit their Facebook and give them a call for reservations at 0923 942 4917.