Art is the journey that frees our souls. In pursuits of bringing peace, harmony, and global friendship, Asia Pacific Arts Festival (APAF) was created to provide platform for countries to showcase the rich and diversified expression of arts and dance through performing arts competitions. Believing that dance and music are significant in our lives for their entertaining and therapeutic values, APAF has been participated by countries in Asia including China, Hong Kong, Indonesia, Malaysia, Philippines, Singapore, Vietnam, Brunei, and Japan.
On its 6th year, Philippines bagged 27 gold, 7 silver, and 1 bronze and was hailed as the overall champion among all other participating countries in Ho Chi Minh City, Vietnam last January 18 – 21, 2019. The country's representatives were from the Dance Theatre Art Philippines, Bulacan Ballet & Arts Academy, Cavite National High School, Lyceum of the Philippines Ballet & Arts Center, Twinkle Toes Ballet & Music Academy Dance Theater Arts, Jeté Performing Arts Studio, GCF International Christian School, Regional Lead School for the Arts and City of Bogo Science and Arts Academy and Balletcenter of Cebu.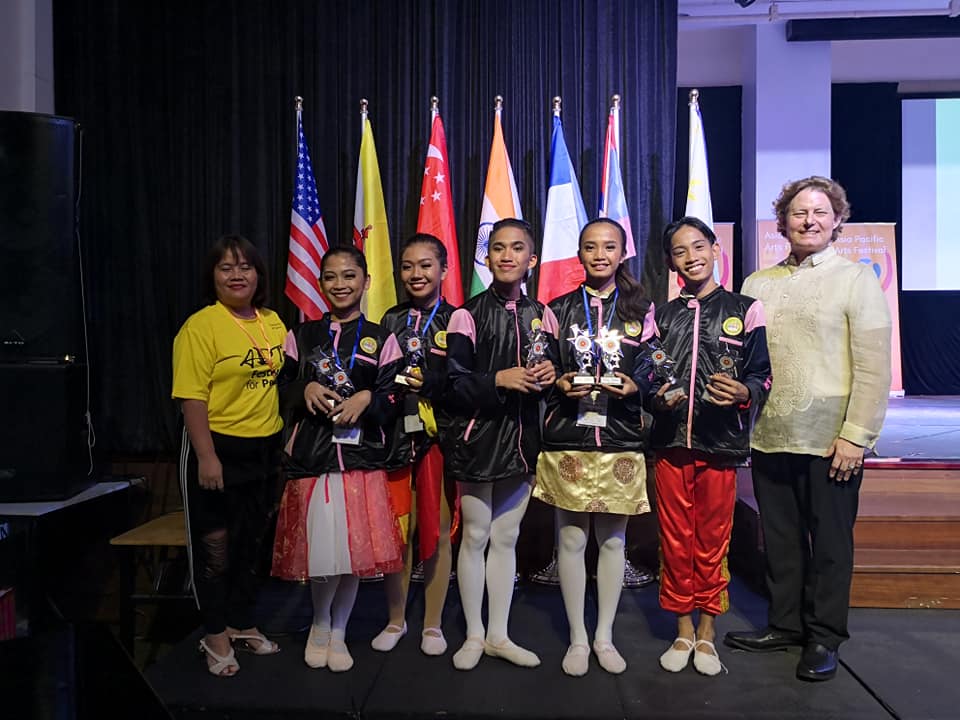 Together with Artistic Directors Nicolas Pacaña and Gregory Aaron of Balletcenter Cebu, City of Bogo Science and Arts Academy and Balletcenter of Cebu won silver at the APAF2019. They were part of the 19 ballerinas ages 7 – 19 who represented the Philippines during the different competitions.
This achievement only proves that nurturing and cultivating the rich cultural background of the country will help in understanding diversity and becoming globally competent not only in the field of sports, beauty pageants, and academics, but as well as in the field of human expressions.
Like this article? Please share your thoughts below!