Vacation pictures are all over our social media already because summer has officially arrived. It is very hot in the cities right now– so are you just going to imprison yourself in an artificially cold room or are you going to head out, enjoy the heat while doing awesome and unforgettable activities?
After all, summer is about building joyful memories you will have to carry for the rest of your life, why not start in your own neighboring towns?
Pinamungajan is not just a regular, boring town. The municipality has something yours don't and that is one good reason why you should come and visit. There is not much, but I assure you that each one is special, new and refreshing.
If you are willing to travel about 2 hours on the road from the South Bus Terminal, continue reading to be guided which attractions you would want to visit.
How to get there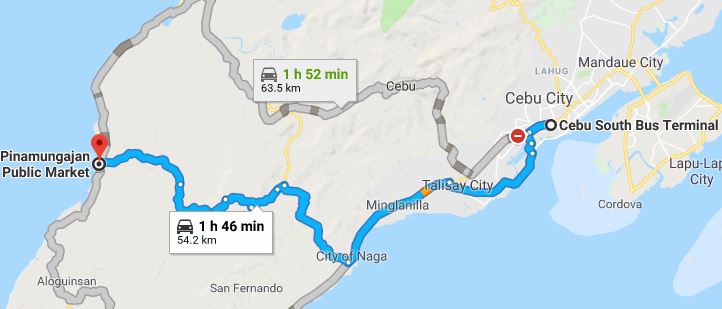 Pinamungajan is located in the southwestern part of Cebu. That means you will have to take a bus from the South Bus Terminal and take a 2-hour long trip to the town proper. Your starting point should always be the town proper so you won't get confused.
Tauhai Garden Beach Resort
One word that comes to my mind when it's time to book resorts for a summer vacation is "peaceful". The place that I often look for has to be serene and quiet enough for me to be able to take a well-deserved rest, even for a very short time.
We all now that during summer time, most resorts are fully booked or a little too crowded already. Oftentimes, "resting" becomes just sleeping in a hotel room.
For me, peace can come from the calmness that nature is able to provide to the environment. I like listening to the sound of beach waves, and at the same time be surrounded by trees. This, to me, is the perfect summer vacation.
The perfect vacation that is made possible by Tauhai Garden Beach Resort. The term "tauhai" literally means peaceful. If you get peace from the name itself, then coming here won't be such a bad idea.
To tell you honestly, Tauhai Garden Beach Resort is a very simple resort. The rooms are not even impressive at all (well, except for the family suite). But, what will take your breath away is not what we get out of the walls of the resort, but the warm feeling and the undisturbed rest we all want. After all, we pay for the experience and not exactly for the rooms, right?
Here's how a basic one looks like.
The name suggests that the resort is by the beach. The beach is not white, but rather, a dark, rocky-sandy shore but clean and safe waters.
They have a very enticing swimming pool as well. Can you imagine floating in the pool, leaving your worries away? Swimming is a good therapy for the soul and it takes away some of our unwanted baggage.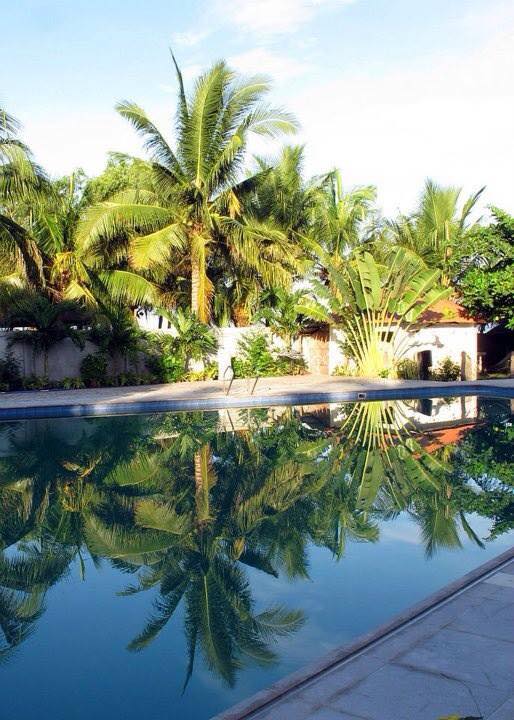 Aside from the beach and the pool, the resort's relaxing vibe is made possible by the garden. We all know that the color green relaxes the eyes and the mind, and the oxygen that plants breath out is good for us. Plants and water are perfect partners in making an unwinding activity work well.
How to get there
The resort is easy to locate. It is along the main road so you can simply tell the bus driver that you are going to Tauhai Garden Beach Resort in Pinamungajan and he will drop you right off. If not, then take a habal-habal.
For inquiries, please contact them at 0999 881 6049. Their Facebook page is also open for your questions.
Bugasak Falls
If you come to seek adventure, here is one hidden gem that Pinamungajan holds dearly: Bugasak Falls.
I have visited and also written about a couple of waterfalls located in Cebu, but this one, I believe, suits my liking very well. I like it because the falls is not very tall, meaning, it is not scary at all. The height is just right. Also, the pool is shallow that I can just stand without having to worry about drowning.
Nevertheless, the waterfall is mesmerizing. The big rock that holds it in together looks like a friendly monster. It is able to cover and protect the falls without being too overwhelming. I am not sure about cliff diving, but you may ask some locals to guide you there.
How to get there
Start from the town proper and from there, grab a habal-habal to take you to Bagasak Falls. It is the easiest and the most convenient way to get around.
Sinangkulan Falls
We expect waterfalls to look like a grand masterpiece falling from the heaven. They should look massive, the current should be strong and the sound of the water rushing to the pool is supposed to be stronger, right?
While many of us believe and hope that all waterfalls are powerful, this certain waterfall known as Sinangkulan Falls is quite the opposite.
People flock not because of its grand entrance, but because of the serenity it brings to the atmosphere. The fall is quite short, and the water is not very strong. It feels and sounds like that relaxing music they play in massage spas; soothing to the ears.
Although the activities are limited, you can always gather your family and friends around and do picnics in the area surrounding the falls.
How to get there
The waterfall is located in Brgy. Lamac. Take a habal-habal from the town proper to take you to the falls. The attraction isn't found on Google Maps, sad to say, but you can always ask around and trust that the driver will take you to your desired destination.
MonTerey Farm Resort
Yes, another friendly place to stay is a farm resort located in Cebu is right in Pinamungajan. It is called MonTerey Farm Resort, not because it's associated with the big meat company, but because the owners' names were combined.
Farm resorts remind me so much about provincial life as seen on TV. All the good stuff including fresh fruits and vegetables, gardens, farm animals and purely simple living are all in one place and we, city girls and boys, will be able to experience the raw life in the farms.
The resort is filled with fresh plants because they grow their own organic herbs/crops for their customers. Aside from fresh vegetation, they also have farm chicken and pigs that are probably healthier than me– they are not fat at all!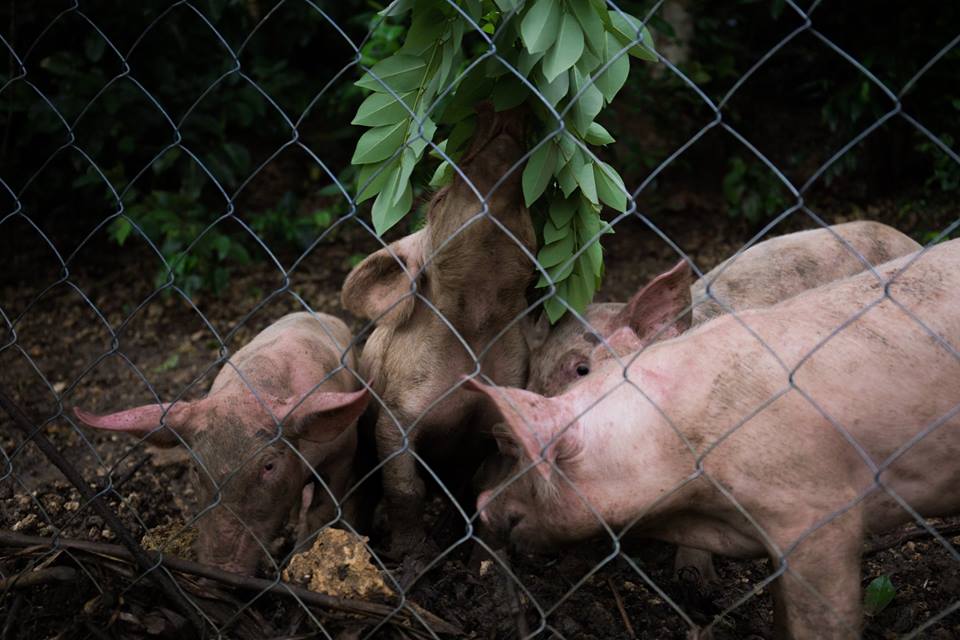 The edibles add a great value to the resort, but they don't only have those to attract customers because they have set up some sports facilities to encourage outdoor team building activities. They have an obstacle course for teambuilding and zip line for an individual quench for their thirst for adrenaline rush.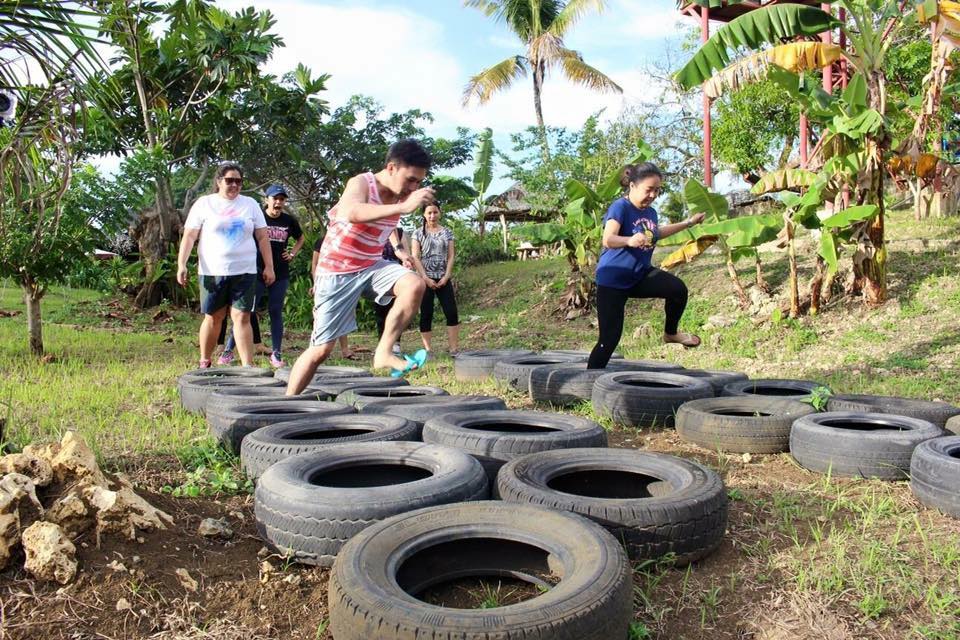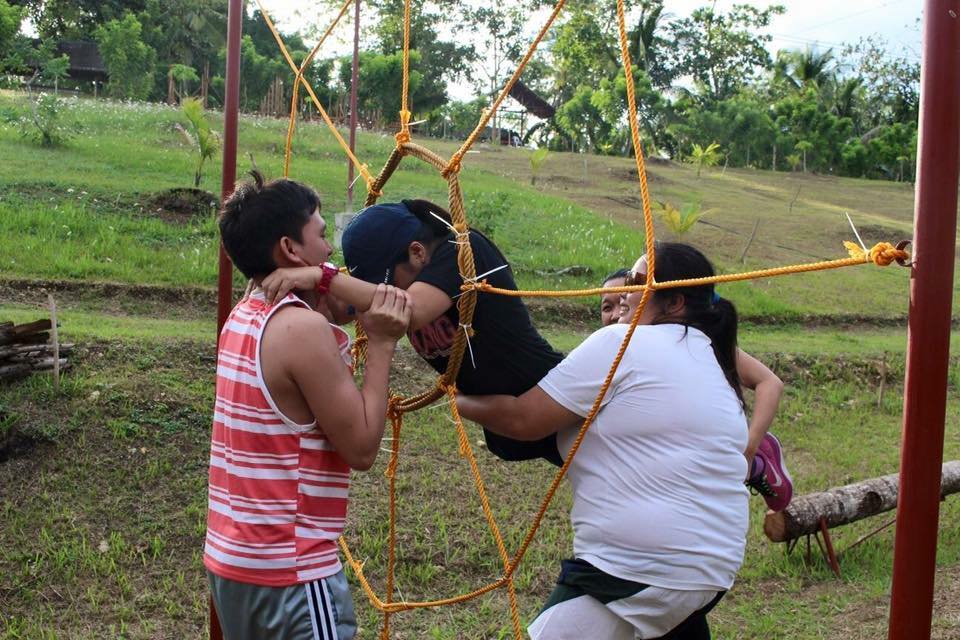 But the resort is more than a pretty farm with animals, organic herbs, and some recreation facilities, they also offer cozy houses, surrounding a nice, little swimming pool.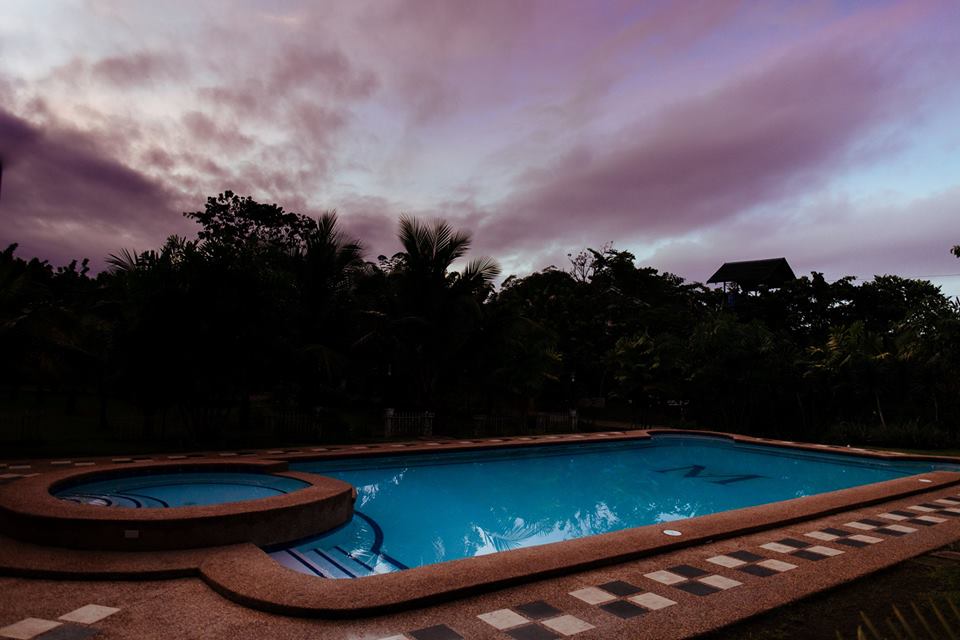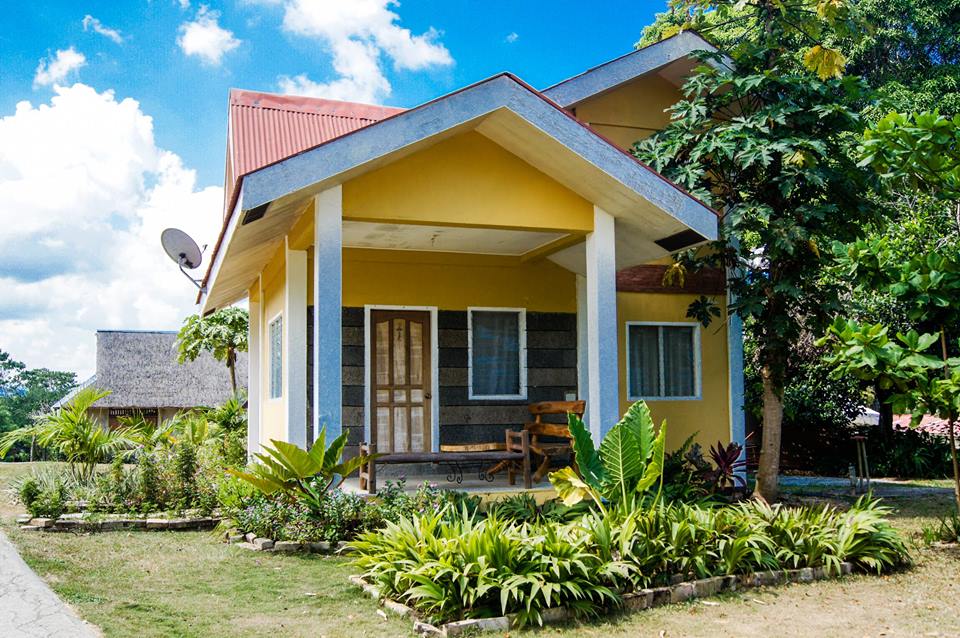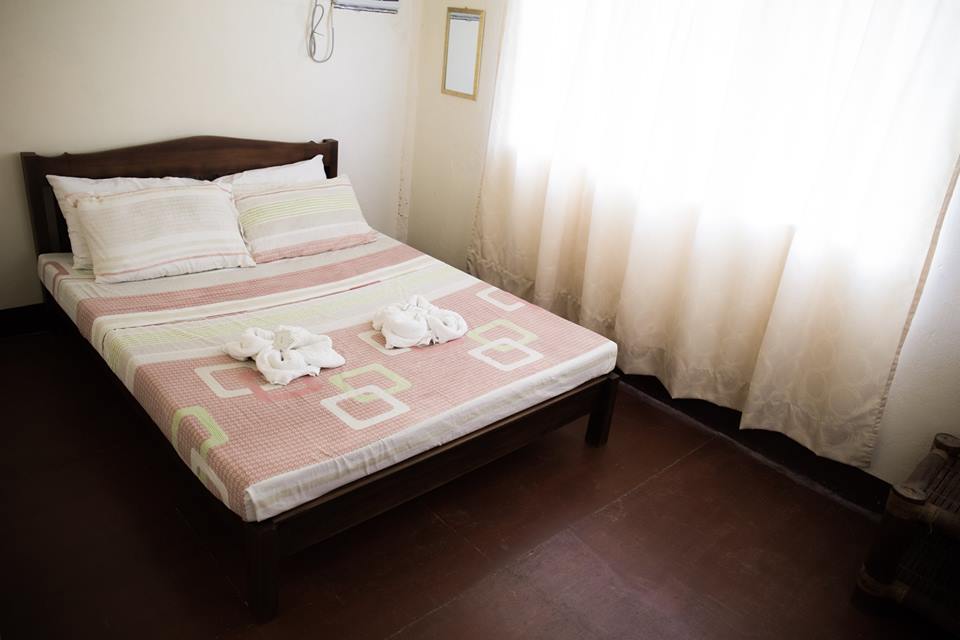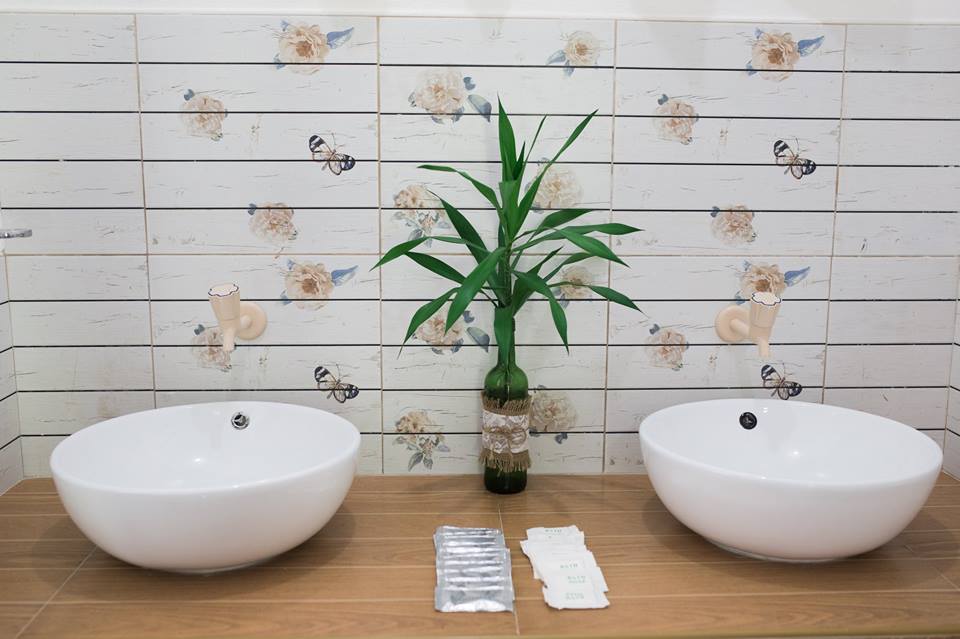 All their fresh produce go to their restaurant where you can enjoy a harmless treat fresh from the farm. With that being said, this place is a haven for people who not only want to escape the chaos in the cities but also to start living healthy by eating hearty, organic meals and by sweating in the outdoors.
How to get there
The MonTerey Farm Resort is only a walking distance away from the public market. If you wish to take a transportation, you can hail a motorcycle from the town proper. All photos are from their Facebook page. You may contact them at 514 1341 for more details.
Kamangon Cave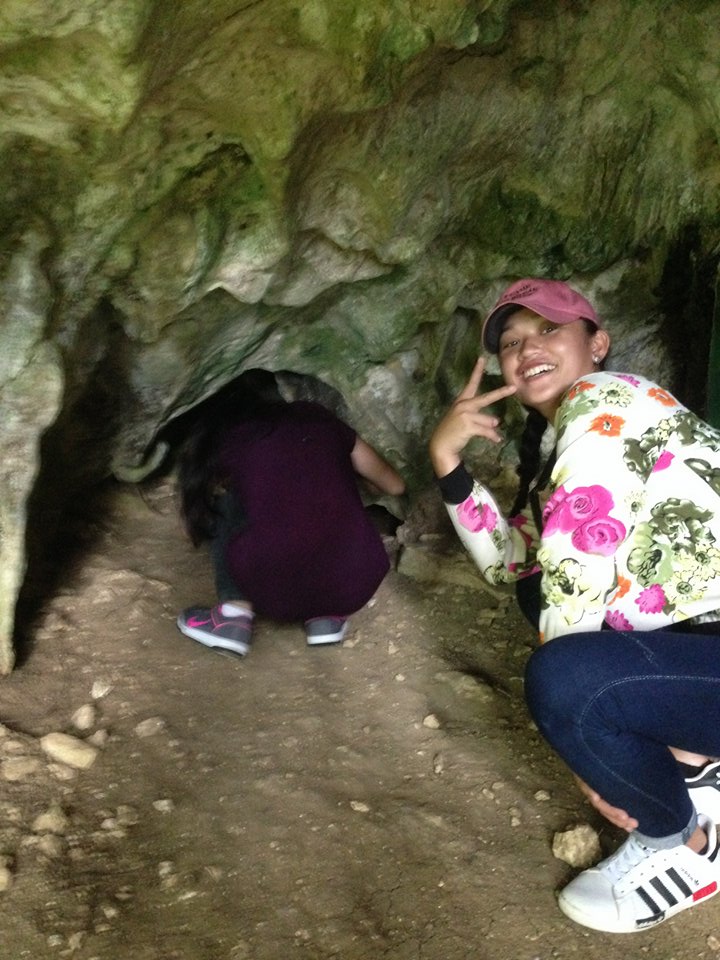 Caves are very mysterious. They scare me yet they amaze me at the same time.
Here in Pinamungajan is found a natural attraction in a form of an underground cave. As expected, you will be warmly greeted by stalagmites and stalactites that will take your breath away. They have always been very interesting, even if they live in the dark.
This specific cave has a very small entrance, that no man can walk on when entering. That is why it's called Kamangon. Kamangon literally means "to crawl", so to get inside the cave, you will have to stand on your elbows and knees and crawl your way inside. Don't worry, crawling the 6-ft. entrance will be worth your while when you get to see what's inside.
How to get there
The cave is located in Barangay Lamac, Pinamungajan. From the town, again, take a habal-habal to take you to the cave. After that, you can ask the driver to take you to the other caves in the area since there are like hundreds of them.
Hidden Valley Resorts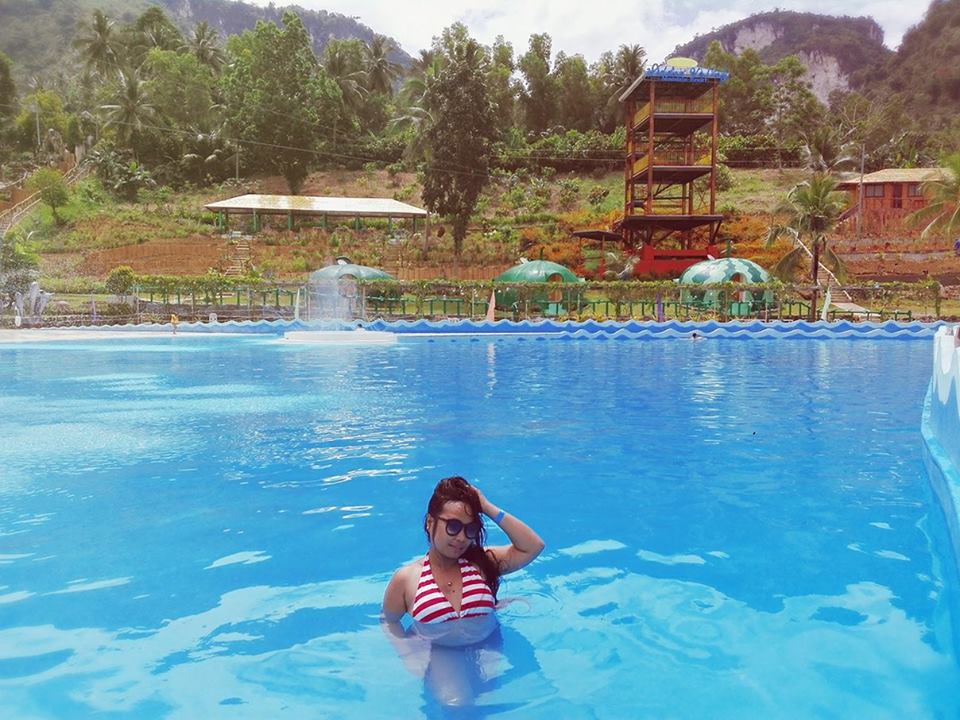 Kids love the water. If you go on an outing with little children, you have to consider them and what will make them very happy with the trip. Sure, they love the sand because they like making sand castles, right? But pools are also a very nice, convenient (because they are found in the middle of big cities, basically everywhere) and fun!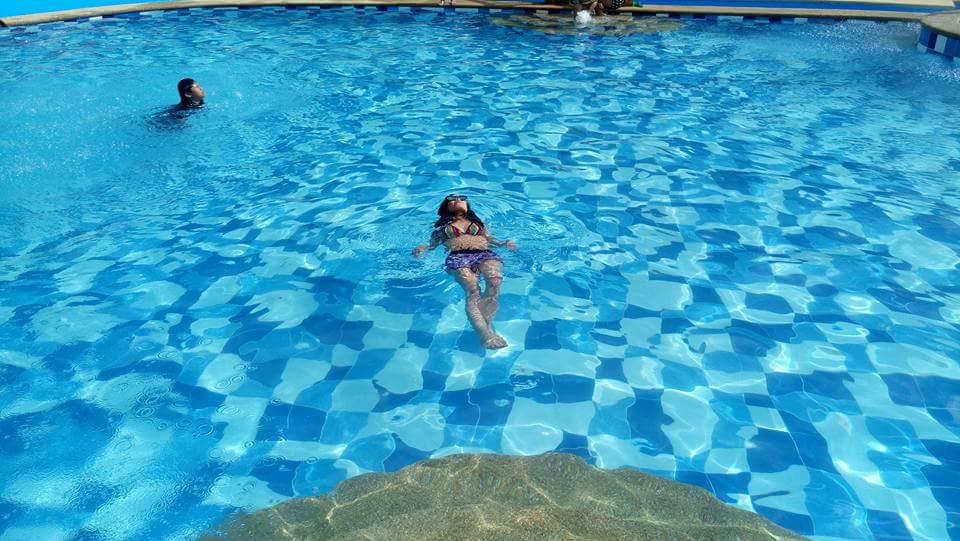 Basic swimming pools are fun, but here in Hidden Valley, their swimming pools are more than basic. It creates huge waves mimicking that of the sea! Isn't that amusing?
The wave pool is massive but it is shallow enough for kids to enjoy. Can you imagine yourself soaking up in the wavy pool while being surrounded by luscious mountains over the blue sky? The feeling is perfect for a summer getaway with the family.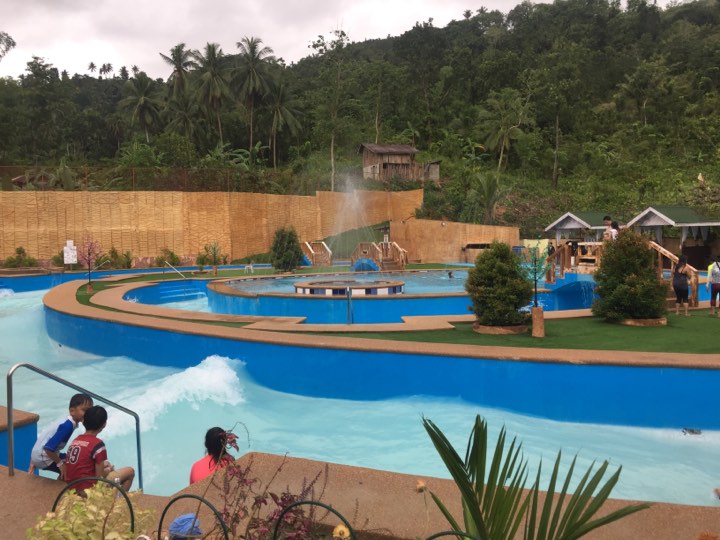 The resort has more swimming pools, one is a regular one but the view is overlooking the mountains. The other one is an infinity pool mimicking a small river. All pools are nice, clean and very kid-friendly. But although these pools are safe for kids, do not leave them unattended because they can still drown in shallow water. Always be cautious.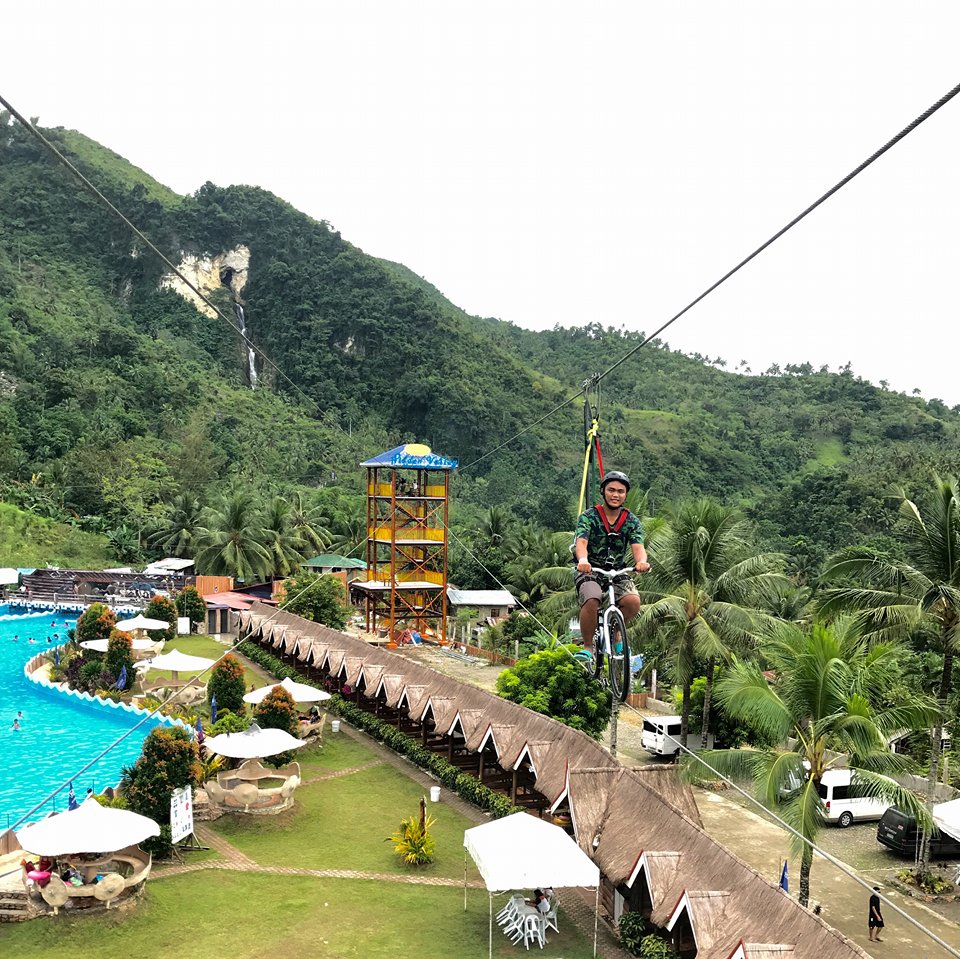 Hidden Valley Resorts have put up additional adventure activities such as zip line and skybike. I'm sure your friends will enjoy these facilities as much as you will!
How to get there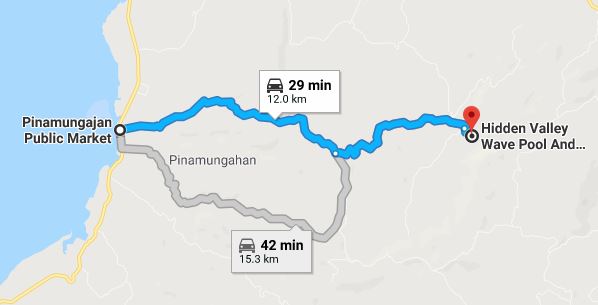 The resort is found in the middle of the mountains so getting there via a public vehicle won't be possible. To be safe, get a habal-habal from the town to take you to the resort. You may also bring a private vehicle if you are coming in a group. It can be found in Brgy. Lamac. For more details, please contact them at 350-0840 / 350-1176 or  0917-729-4137 / 0917-327-4166. You may also send them an email at hiddenv[email protected] but a call on their mobile is the fastest.
Campalabo Islet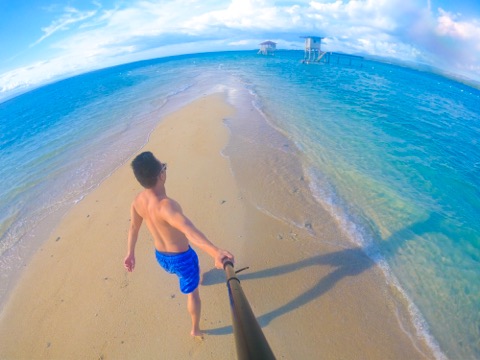 The best part of this article is writing about a paradise. Beach destinations are always usually at the northernmost part of the province where Camotes, Bantayan, Malapascua and the like are found but a similar scenery can also be experienced in the southern part of Cebu.
Beaches light up my life. They give me that liberating feeling I get during summer breaks in high school where there are no assignments, no more classes, no terror teachers, no nothing– just pure and blissful vacation break under the sun.
Pinamungajan owns a piece of heaven that the Philippines is known for– white sand beaches with crystal clear waters in a secluded and untouched islet.
The islet can pretty much turn into a private place for you and your friends because it is really small and not crowded at all. It is pristine and really fine. You can enjoy snorkeling, boating, and swimming here. Although adrenaline junkies may not be able to boast of their adrenaline gift because the island is not developed yet.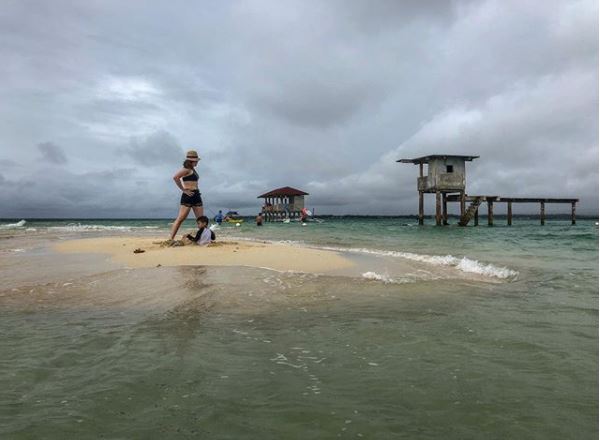 The sandbar shows off its fine white sand during low tide and leaves a little part of it displayed during high tide. The getaway is perfect for sunny days.
How to get there
Just to be safe, I would suggest that you go to the municipal hall and get guidelines there. They can help you arrange the trip so you won't have to stress about it. Another option is by going through the nearby resorts because they usually offer boat ride packages to the islet. You may check the resort where you are staying.
I am pretty sure that Pinamungajan has more beautiful sites to offer. If you have some additional information, you may write down in the comments below and we'll see if we can feature them!