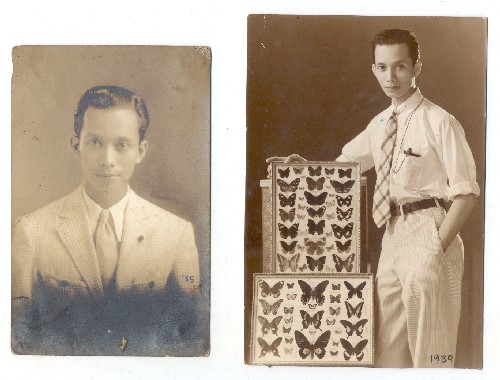 Did you know that the Philippine's oldest and biggest butterfly sanctuary is located right here in the Queen City of the South – Cebu City? Read on for some interesting information about the man behind this remarkable facility.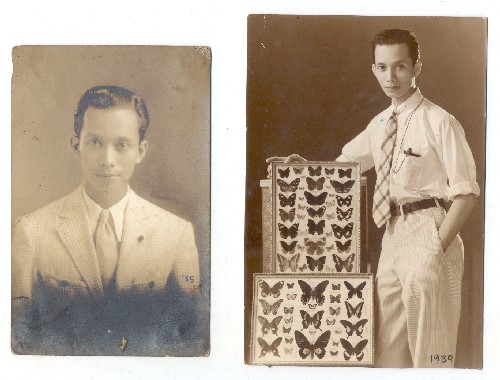 Butterflies are peculiar creatures. They are strangely beautiful and fragile, and yet they come from weird, wriggly (and sometimes noxious) caterpillars. When in wriggly form, we fear or hate them. When in winged form, we praise them.
But there's one man, a Cebuano, who immeasurably loved the insect regardless of its form (winged or wriggly, crawling or flying). And that man is no other than Professor Julian N. Jumalon.
Jumalon, the Artist
Prof. Jumalon was first and foremost an artist. He was an exceptional student, tutored by no less than legendary artists, Fernando Amorsolo and Guillermo Tolentino in the University of the Philippines.  In fact, he was the first Cebuano who studied and graduated from UP. Despite strong influences from two iconic art professors, the Cebuano lepidopterist-slash-artist carved a name of his own through his unique artistry, particularly the creation of butterfly mosaics and coveted oil paintings.
Born with such distinctive artistry, Prof. Jumalon began producing paintings, which would easily become coveted items among art enthusiasts. Many of his works made their way overseas, as far as Australia, China and Japan in Asia-Pacific, the United States in the Americas, and Germany, England and the Vatican in Europe.
He also joined painting contests, which he often came out a winner.  He stopped joining the contests when one of his entries was never returned. There was also another instance when his masterpiece, "Esteros, Manila" (1936) in oil, was fraudulently sold to a collector as an original.  He eventually went on a 40-year hiatus from oil painting, resuming only when he turned 90.
Prof. Jumalon was a versatile artist. He not only did oil paintings and lepido mosaics, he also did water color and charcoal. He was also commissioned, but was never paid, to design several sets of Emergency Currency Notes during WWII.
It is nearly impossible to own a Jumalon art these days, mainly because the artist has passed away and the pieces command such high prices. However, anyone who wishes to view some original art pieces, the best way is to visit the famed Jumalon Butterfly Sanctuary, Mini-Museum and Art Gallery.
JUMALON, THE LEPIDOPTERIST
As a young artist, he was already captivated by butterflies. His visit to the hinterlands of Zamboanga sparked this lifelong enthusiasm and fueled his passion for the culture and showcase of the beautifully fragile winged creatures. He would later on use butterfly wings to produce masterpieces – butterfly art mosaics. It is said that he was the first Filipino to have recycled butterfly and moth wings into art pieces.
Although on hiatus from oil painting, Prof. Jumalon continued creating other art pieces, particularly those depicting national heroes. Perhaps the most famous of which is the mosaic portrait of Dr. Jose Rizal, created from butterfly wings. This lepido-mosaic can be viewed in his gallery in Cebu.
Prof. Jumalon established his butterfly sanctuary in his more than 1,400-square-meter property at Julian N. Jumalon Street in Basak, Cebu City. It was a sprawling botanical garden he grew in his backyard, which would become the home of cultured species of butterflies and moths.
Prof. Jumalon would not only culture tropical butterflies and moths, but will also collect species he secure from his overseas travels and breed them at home. His collection would later on become a helpful resource for students and scientists who share his passion for lepidopterology.
The Jumalon Sanctuary, Mini Museum and Art Gallery offers guests close encounter with live butterflies in their various stages of life, as well as immerse in the assorted artifact collections of Prof. Jumalon.
JUMALON, THE COLLECTOR
While it is true that many of Jumalon's art pieces are now in the hands of other art collectors, the former's personal collection of art and other artifacts is nevertheless worth noting.
Since lepidoptera species do not live very long, Prof. Jumalon immortalized them by using their wings to create mosaics and by using their entire bodies as preserved animals. His butterfly collection is deemed the oldest and the biggest in the country. It consists of several kinds of butterflies and moths, including 24 specimens the professor personally discovered and studied.
Besides his butterfly collection, Prof. Jumalon also owns an impressive albeit small collection of various materials. His mini collection includes certain coins, dolls, eggs, fossils, key holders, rocks, seashells, and other artifacts.
The Jumalon Butterfly Sanctuary, Mini Museum and Art Gallery still remains open and thriving until this day. Prof. Jumalon's children took over the management of the Sanctuary after the elder Jumalon died in 2000. All of Prof. Jumalon's children are accomplished professionals, specifically in the fields of zoology, biology, botany and the arts. In fact his son Renato Jumalon, albeit a chemical engineer, worked as Sanctuary tour guide and lecturer and even conceptualized the release of butterflies during weddings and special events in Cebu City.
The Sanctuary is open to walk-in guests 7 days a week from 8:30am until 5:00pm. Large groups should contact the Sanctuary by phone or email to ensure a properly facilitated tour. Entrance fee is P50 for adults and P25 for kids.
Have you been to Jumalon Butterfly Sanctuary, Mini Museum and Art Gallery? Tell us about your experience. If not, we encourage you to visit the Sanctuary real soon. It's truly a perfect destination for a quick yet fulfilling trip. We even think it should be part of a typical Cebu City Tour, don't you agree?
Note: Most of the information found here about Prof. Julian N. Jumalon and his works were derived from the website Jumalon Butterfly Sanctuary. We do not promise 100% accuracy. For accurate and verified information about the professor, kindly visit the site or contact the Sanctuary.