One fine day, I chanced upon a small food stall that sells 4 ramen varieties at P 99.00 each. Naturally, I was skeptical.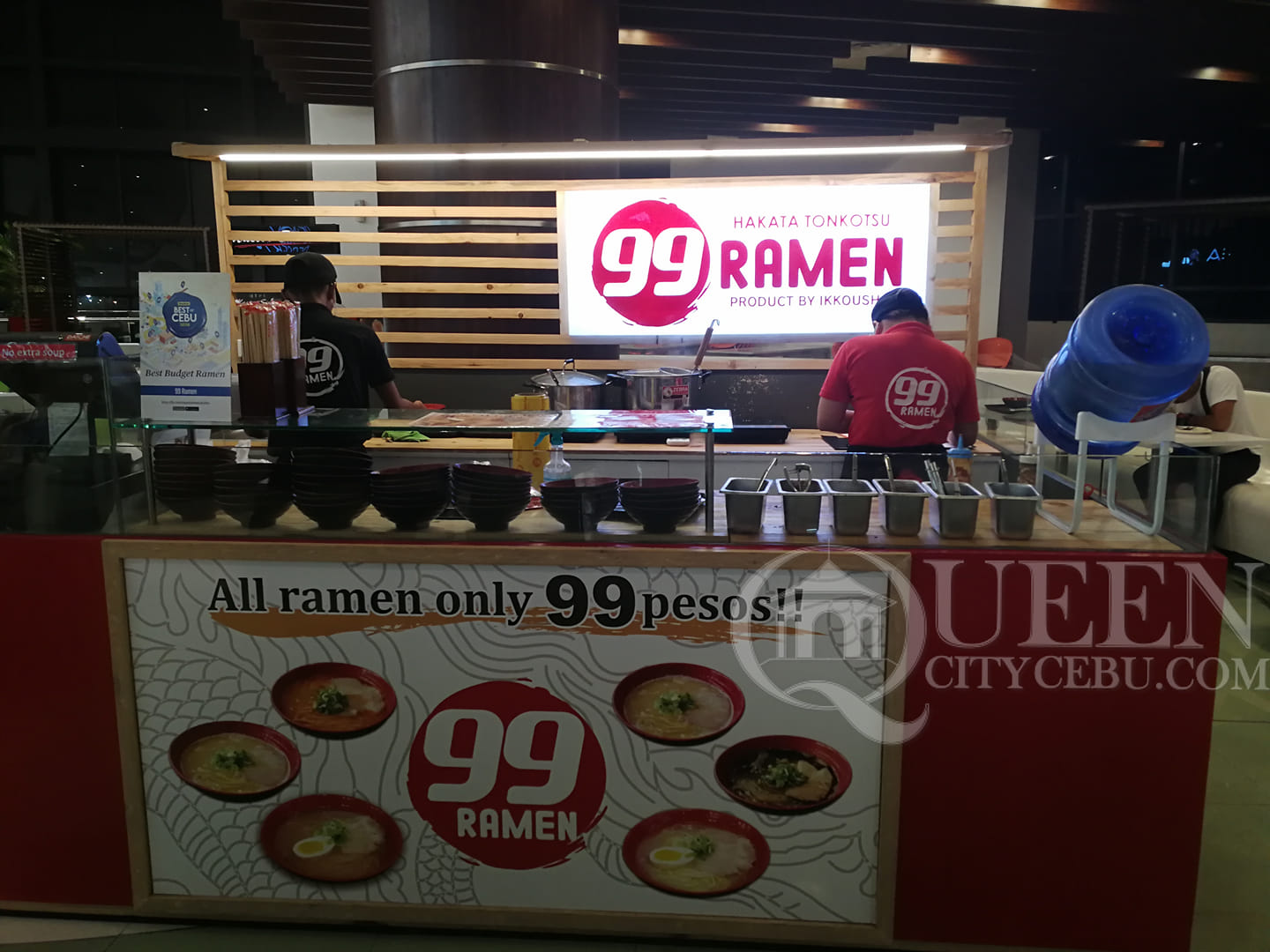 It brought me back to a time I bought a P 100.00+ ramen I bought once in Ayala food court where the restaurant simply used a Korean branded instant noodle and added boiled egg to it.
I knew because I don't ran out of that same instant noodle at home as it's one of my "survival" food.
Back to the present dilemma, I couldn't resist myself so I had to ask the cashier cum server if they are merely selling instant noodles, she readily replied no. I asked if the noodle they are using is made fresh in-house and she said yes but on their main branch in Mabolo. At this point, I'm more than intrigued.
While being nosy about it, I was lucky enough to witness them preparing an order by someone else and everything looked descent to me so I pulled the trigger and voila! I couldn't stop talking about it and have gone on to eat there 3x already in less than a month!
My first ramen was their P 99.00 Spicy and it tasted one thing that's undeniable, VALUE FOR MONEY!
The pork stock felt like it wasn't merely one of those "magic" cubes judging from the smell and texture. Another clue that made me conclude this is the fact that they only give like a mug worth of soup and they have taken the time to specify their NO REFILL policy for the soup.
Those that are just using magic cubes are generally more liberal in giving them away – think about your favorite carenderia (roadside food stall) where soup of your choice is almost unlimited.
Fact is, you can actually ask for extra garnish but not the soup and this isn't negotiable (trust me I tried lol).
My next visit, I realized they actually had a "special" ramen that was more expensive at P 150.00. It was basically just like the 4 other P 99.00 ramen but had 4 cha-cha (sliced pork), and salted flavored egg. This I naturally had to try!
On my 3rd try, I brought along the kids, the wifey, and my colleagues at the office. This allowed me to try all the other flavors and what I can tell you as my favorite is naturally the spicy version with their black sesame being second as it kinda reminds me of those Nissin instant noodles with some kind of oil as seasoning back in the 90s. My least favorite is their original but naturally, your mileage might vary.
Verdict!!!
I wouldn't say this will fit the bill for the more discerning ramen aficionados out there given it's rather basic compared to ramen above P 500.00 but for those that just want a quick, inexpensive, and a whole lot of value from a ramen, I hardly believe any other place can come close. Sure Ramen Dojo has better serving size and ambiance but the price difference just blows it out of the water any day.
For those that are looking for the next Instagrammable / Facebook post-worthy restaurant, this isn't for you as well.
Lastly, if you're the extra/unli rice type of eater, you might find it inadequate. I'm 135 lbs and I only eat half an order of rice if I ever do and I get full eating 1 Nongshim Korean noodles.

If I feel like I still have room however, I just order a mango shake or taro from Quickly and I'm all set.
Location!!!
The 99 Ramen I visited 3 times is located at the highest floor of Robinson's Galleria's food court. I'm sure they have other branches as well since the attendant did mention they make their noodles at the main branch located in Mabolo.
Here's a map of Robinson's Galleria for your convenience:

[ReviewDisclaimer]