Red Lizard is probably one of the newest restaurant that offers Mexican (or Mexican inspired) cuisine in town but they have shoved everyone else off our minds just after a couple of tries. I can still vividly remember our first dining experience at their IT Park branch about 2 years ago (a time where we normally have gone for Army Navy), we had mixed feelings about our food given we had their nachos and everything on it – which meant extra toppings including beans. That plus a burrito meant we've never had that much spiced beans in our lives and that's what stuck to our minds.
Our next try was on their SM City Cebu branch where I had their Arroz a La Plancha (Mexican fried rice with a chorizo sausage which looked more like a burger patty to me), Nachos, Tacos, Hot Pops (bite size chicken with cheese on the inside), their naked, and a burrito. This time around, our group was larger, about 8 or so pax with 4 adults and 4 kids.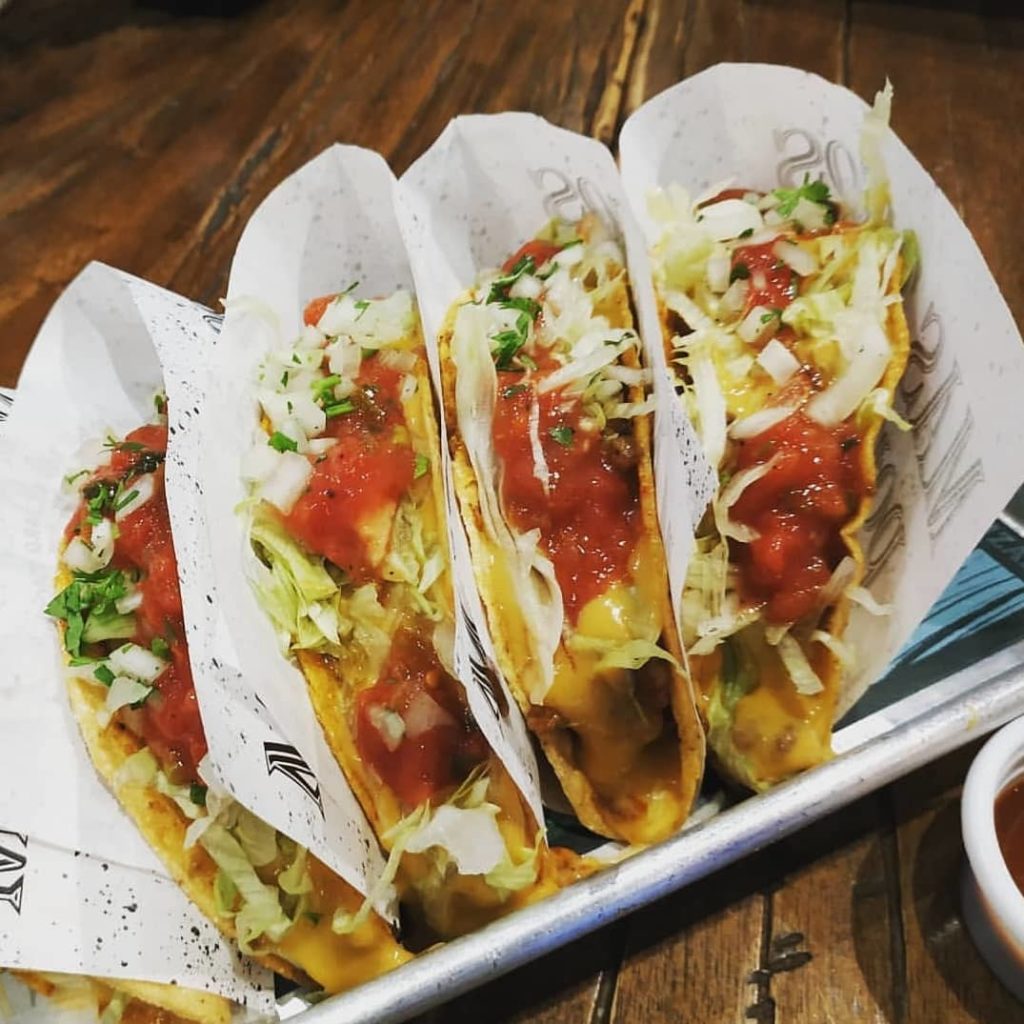 The children loved their orders, even the ones that had a hint of spice in them like the tacos and nachos. I loved my Arroz even more!
2nd on my list of must try here would be their hard shell tacos. Both of these dishes are spiced and seasoned quite well but not over the top if you ask me (someone that doesn't use MSG at home and rarely eats processed or preserved food – please keep this in mind since I know if you are used to eating at our carenderias who normally use processed seasoning like magic cubes and the like, you might not find their food seasoned enough).
If you feel like adding more heat to your food, the place has an array of sauces that you can just dispense yourself. I remember there's jalapeño for sure and 3-4 other chili flavors. I didn't feel the need to try them out as I'm satisfied with how our orders were seasoned and spiced as they are.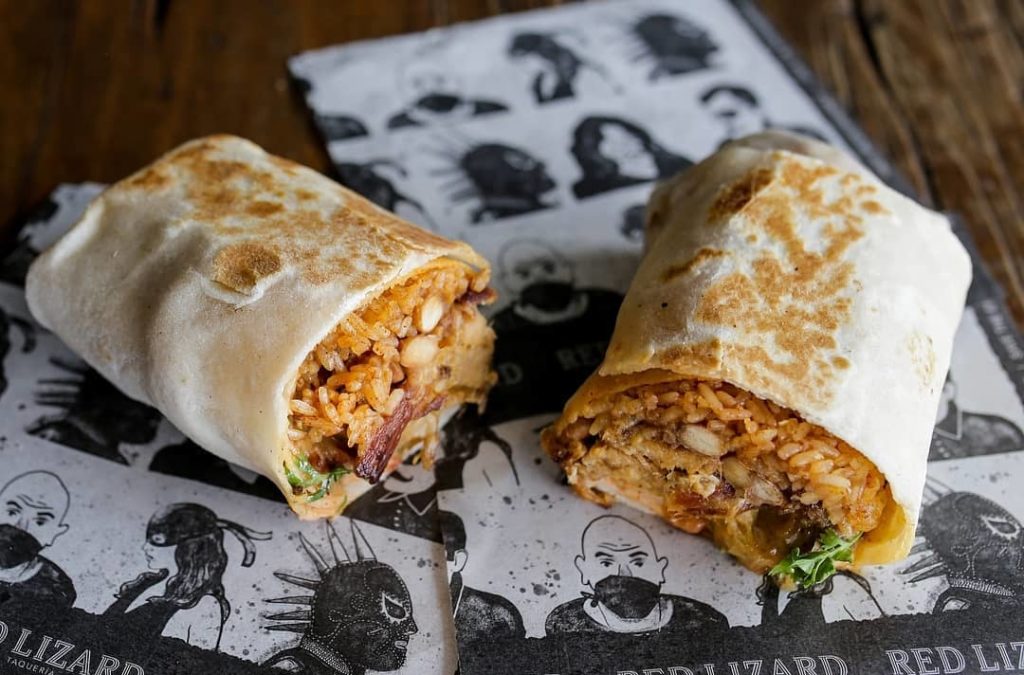 I'm not entirely sure what's in the Arroz and the tacos but both have this distinct somewhat sour flavor to them that makes me think they it has some kind of lime (or another citrus) in them. This just makes me devour them even more.
Margarita can be had here too which is a good plus for some in need of it. I don't but I did try a glass. You can get a pitcher of it if you wish. 🙂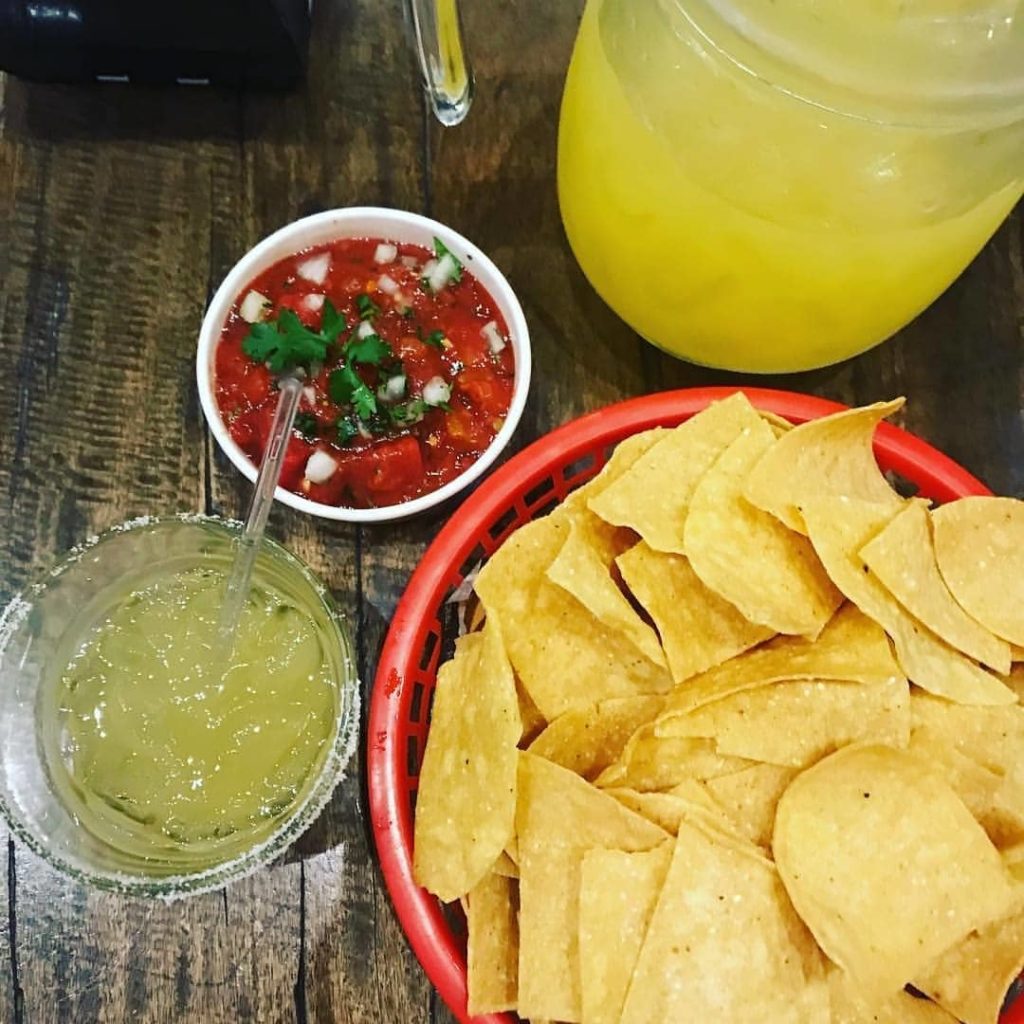 Beyond Mexican
So my wifey is amazing. Especially when she cooks. However, she doesn't share my love for spicy food that much (thankfully our kids do!). This makes it trickier at times when we eat out. Thankfully for Red Lizard, being an Abaca Group restaurant, they also offer food here from their American diner restaurant, Luncheonette. That means, while the kids and myself go for Mexican, my wife is happily devouring her Abaca Burger – our family's unanimous best burger in town.
In Short but Still Rather Long Conclusion

For that quality Mexican food fix, with 3 branches in Cebu now (at least I've been to 3 already – IT Park, SM Cebu, and Ayala Center Cebu), Red Lizard is hard to beat. The generally spiced (not too hot for me who always eats with chili on my soup and vinegar sawsawan) dishes here just hits home.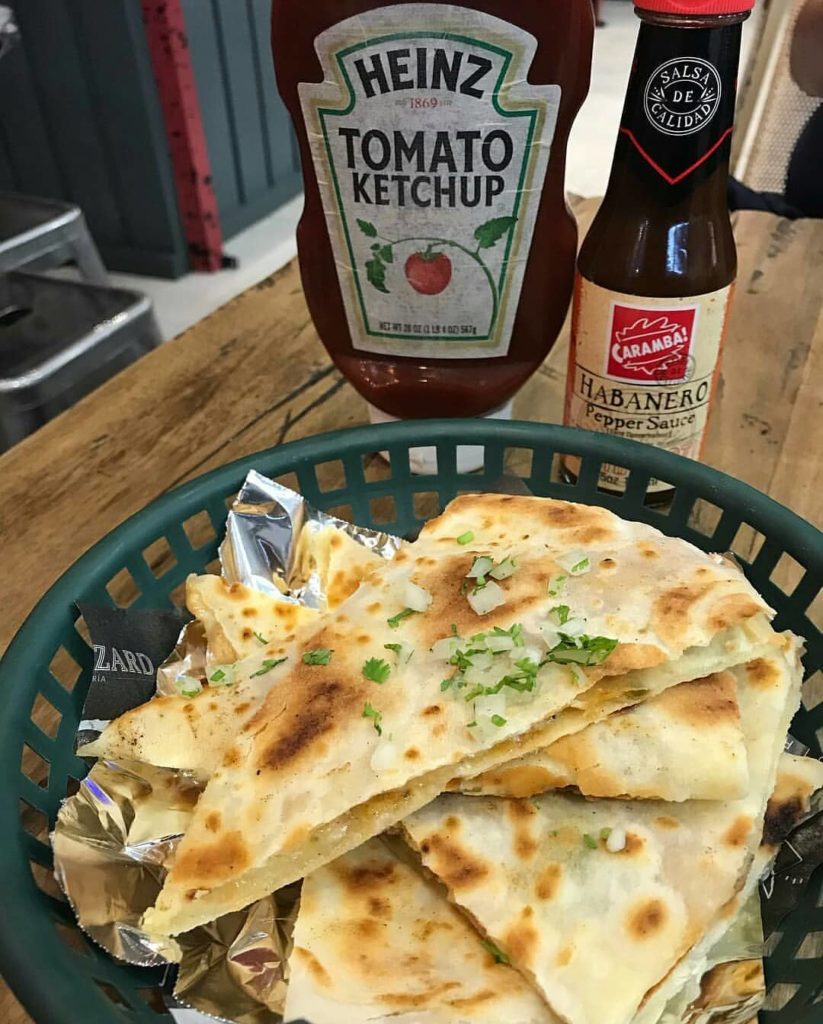 I highly recommend the Arroz, as well as their tacos – the latter being the best bang for the buck here priced at only PHP 159 per pair. That's cheaper than Army Navy's PHP 180 per pair and quite frankly, much tastier.
Their nachos with extra meat at PHP 310 is more expensive than Cafe Verde's and quite honestly, I love the latter more although be warned that their Ramos branch's quality seems to have changed including their nachos – our main reason for going there. This is based on our last dine there which was last quarter 2018.
If I had it my way, I would to change the size of their chorizo on the Arroz. It's way too small for my taste relative to the rice. I love the fried rice no doubt but just trying to stay away to carbs as much as possible. Then again, this dish does focus on the "Mexican fried rice" I guess. So maybe just an option to add another chorizo sausage would make me even happier.
I would also like to caution you on them beans. They are on the burritos and can be on the nachos as well. Those beans for us was just quite too heavy and somewhat boring the more you dig in.
Overall, still a very solid place and for the many reasons mentioned here, still our go to Mexican. And that's coming from someone whose been eating at Moon Cafe, Casa Verde, El Taquito, and La Lucha (this is probably the last on our list) What about you? Have you dined here as well? How was your experience? Please share your thoughts on the comments as well so others may be guided accordingly.
[ReviewDisclaimer]