With all the raging demands of society, it's totally difficult to keep your balance these days. Good thing however, there are places that will enable you to reflect and keep track on where you're going – places where you can find the peace and presence of the Lord. One of them is the Cebu Archdiocesan Shrine of San Pedro Calungsod.
To propagate the devotion of the very first Visayan Saint, a shrine has become a necessity; hence the Archbishop of Cebu, Ricardo Cardinal Vidal and other generous benefactors embark on the Shrine of San Pedro Calungsod project. This was after the consecration of the Blessed Pedro Calungsod on December 11, 2002, ten years preceding his canonization on October 12, 2012.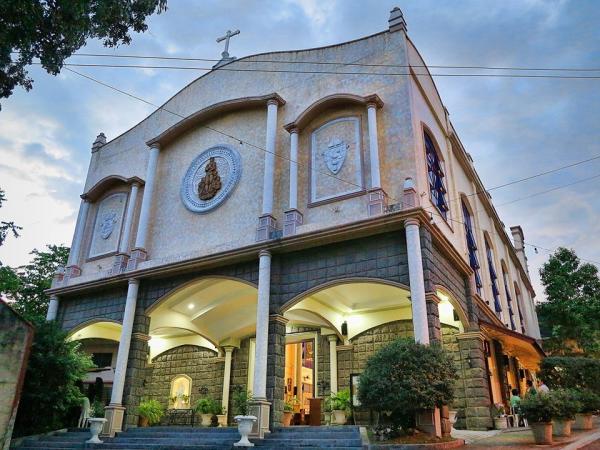 Photo by Michael Ocampo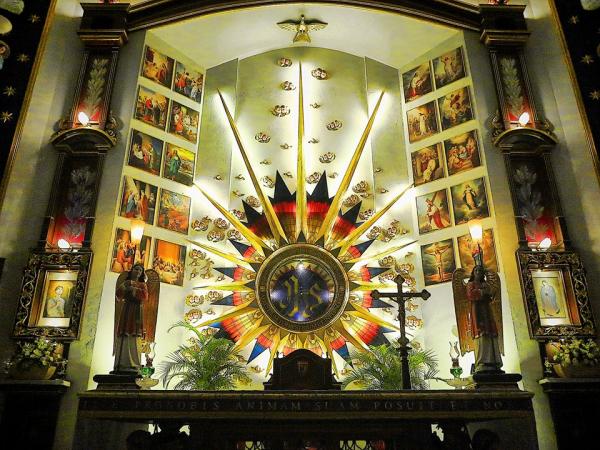 Unlike other shrines, Calungsod Shrine does not have any relic of the young saint. It can be recalled that his body, together with Blessed Diego, was thrown into the ocean. This, however, contains a bronze box with earth, corals, and sand from the place of martyrdom of Blessed Pedro in Tomhom, Guam and a portion of the cassock of Blessed Diego and some bones of the martyrs Saint John Nepomucene and Saint Felicity.
The shrine has been meticulously designed that everything are in place to depict how the Visayan Saint lived. It can be noticed that there is a huge medallion of San Pedro Calungsod – depicting Calungsod holding a catechism book and a palm branch being borne by angels to his heavenly reward – in the façade. On both sides of the medallion is the coat of arms of the archdiocese of Cebu and of Agana. While on top, is the façade of the Holy cross, signifying the way of the cross to heaven. Moreover, the 17 eight-pointed stars portrays the 17 years of San Pedro's life.
Should you feel the need for spiritual encouragement, or thanksgiving for the bountiful blessings received, feel free to visit the shrine at 234 D. Jakosalem Street, Archbishop's Residence Compound from 7am to 7:30pm. Confessions are also available after every mass. The Holy Mass is celebrated daily at 6:30pm, after the holy rosary and Via Crusis every Friday. The Shrine also celebrates weddings and baptism with available seats of 150 – 200.