In the Philippines, summer is almost the only season there is. The weather becomes a little cooler when June and December come near but during the rest of the days, everyday is dry season and the temperature becomes hotter every year.
Where to go when it is not typhoon season? Beach! Of course, beach is the top priority for travelers who are not-so-fond of a 30 degree temperature (and above). Our islands are surrounded by a large body of water, no wonder why we can't get enough of going to the beach all weekends, right?
Heading to the northern part of Cebu, we will be unveiling the unrefined beauty of San Remigio where the longest shoreline in Cebu can be found.
How to get there
Go to the North Bus Terminal and hop in a bus that is en route to San Remigio. If you have no specific destination, it is best that you get off at the town proper.
Orongan Beach Resort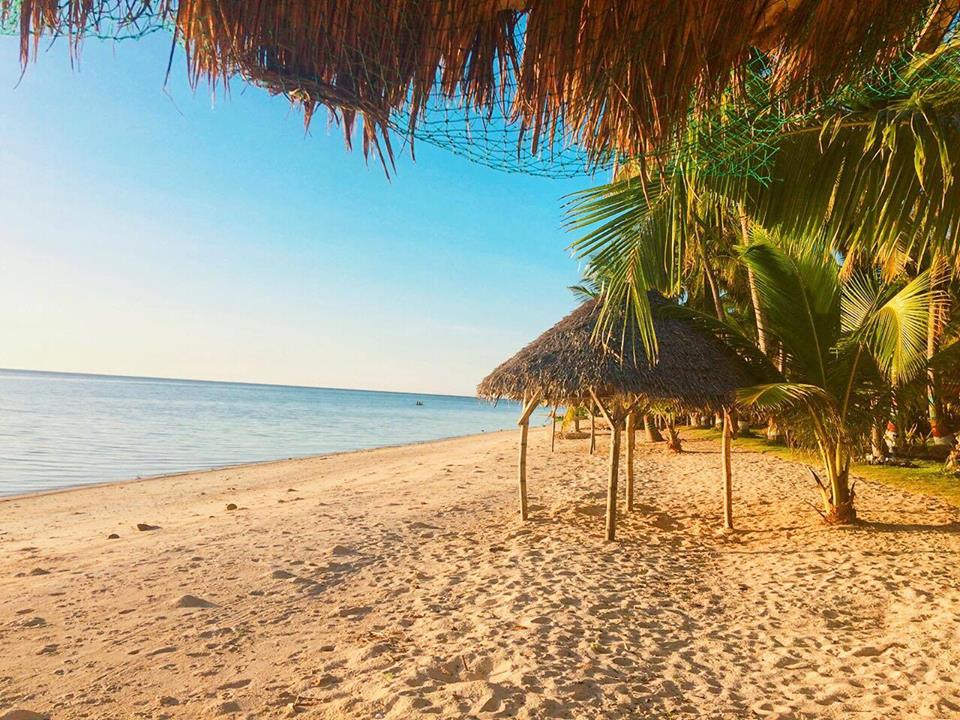 A place like this needs no camera filter. Orongan Beach Resort is a purely fascinating view with its fine, white sand, green trees and blue skies. The water can't get any better, though. It is clean, clear and cold!  The shoreline is pretty long, too. Perfect for long romantic walks by the beach!
Places like Orongan is a perfect spot for soul-searching because it is very serene. Setting up tents is allowed but if you are not into that, you can also avail of their air-conditioned rooms, beachfront.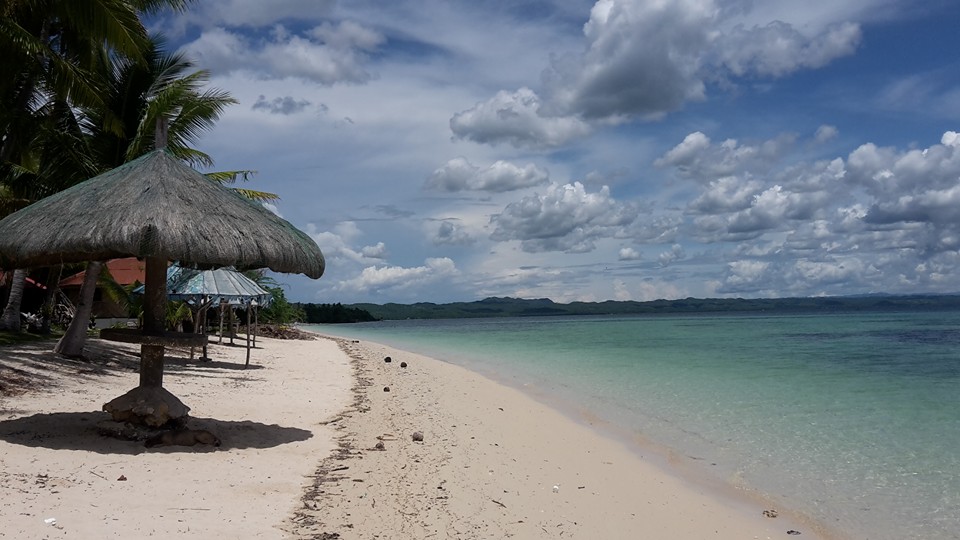 Team building activities are also welcome here. There is a nice, grassy area where you can set up tables and chairs for small gatherings should you wish to celebrate birthdays, weddings, or anything there.
The resort charges 50 pesos per person as entrance fee. Cottages are available for use for 500 pesos per day.
How to get there
Orongan Beach Resort is located in Anapog, San Remigio and is a couple of minutes away from the highway. To reach the place, tell the bus driver that you are heading to Orongan Beach Resort and he will drop you off the highway in Brgy. Tambongon. From there, hail a tricycle or a habal-habal to take you to the resort.
You may contact them at 0995 239 1509 for more information.
Casa Del Mar Golf and Diving Beach Resort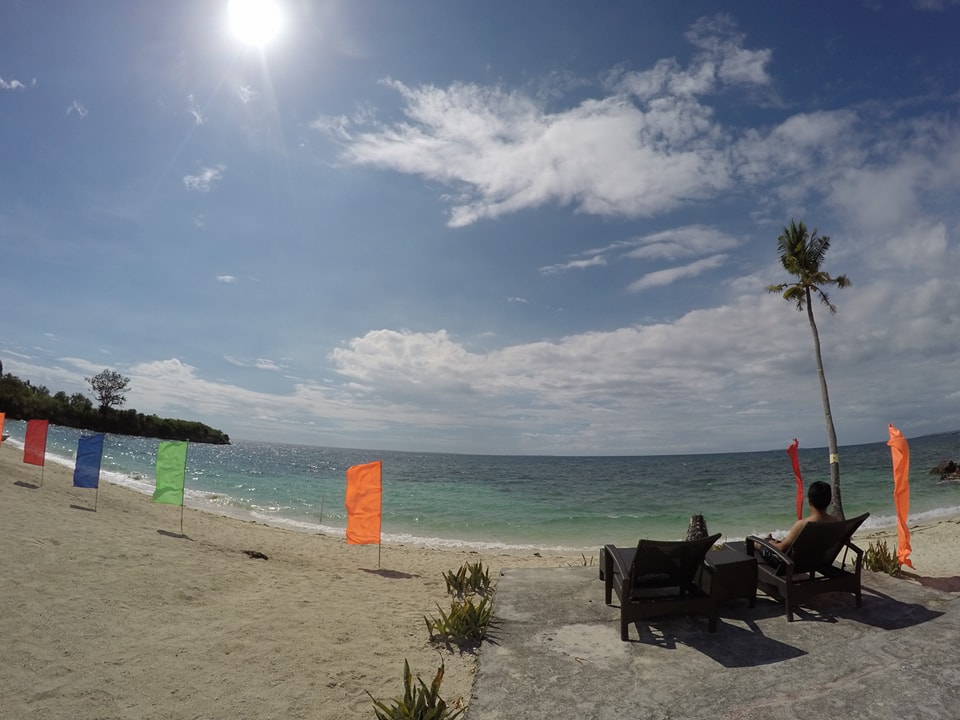 If you don't mind splurging a little for your dream vacation, head on to Casa Del Mar. It is a very laid-back beach resort with nice rooms painted in white, sporting a long and white shoreline, clean and clear beach and a luxurious swimming pool.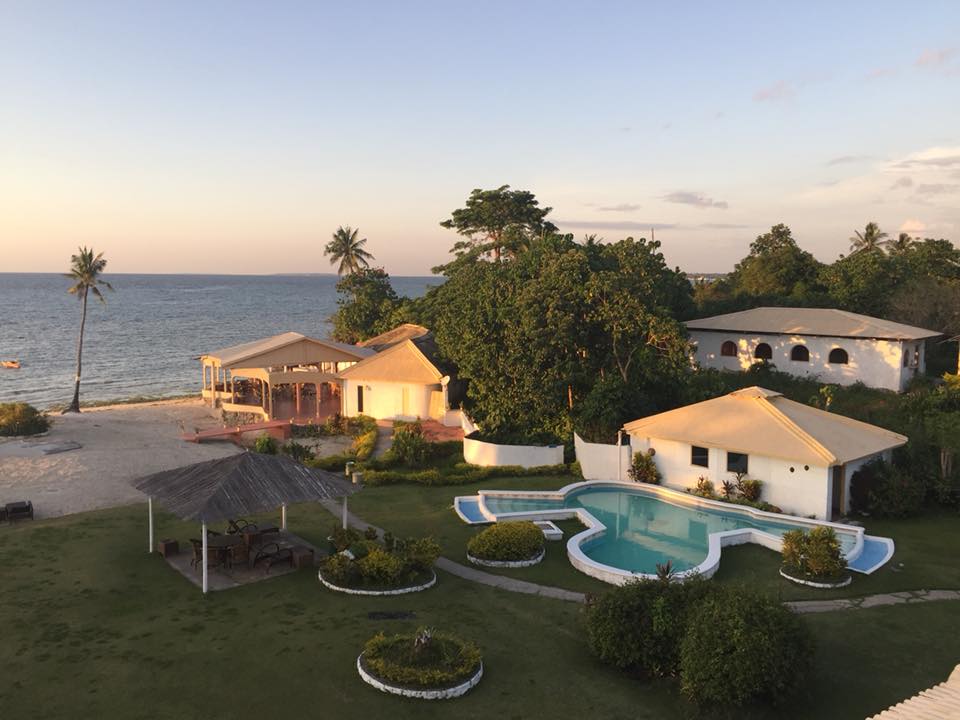 Just a few steps away from the water is a restaurant where guests can enjoy delicious meals at very affordable prices. The resort is usually quiet and undisturbed, which makes it a really pleasant destination to relax and unwind.
In case you are wondering, rooms are available for 2,400 pesos good for two and 3,300 pesos good for 4. The price is great and even cheap for such a stunning place!
However, you cannot bring in food unless you want to pay 1,000 pesos for corkage fee so just go ahead and enjoy their food at the restaurant.
How to get there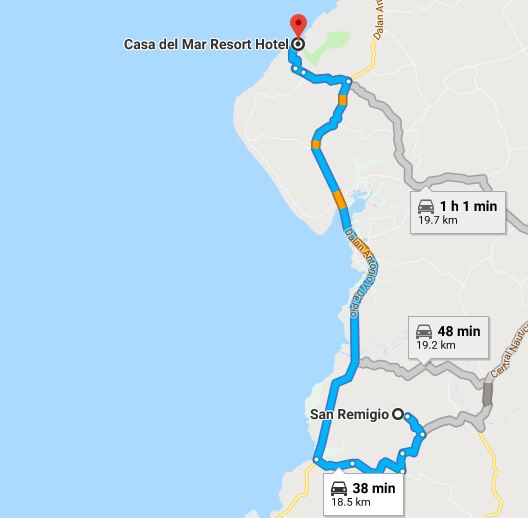 Casa Del Mar has a more complicated route from the highway. From the highway, take a habal-habal to take you to the resort. The road has many twists and turns but you will surely enjoy the trip going to the resort. You may call them at 0927 613 5150 for more details.
Elegant Beach Resort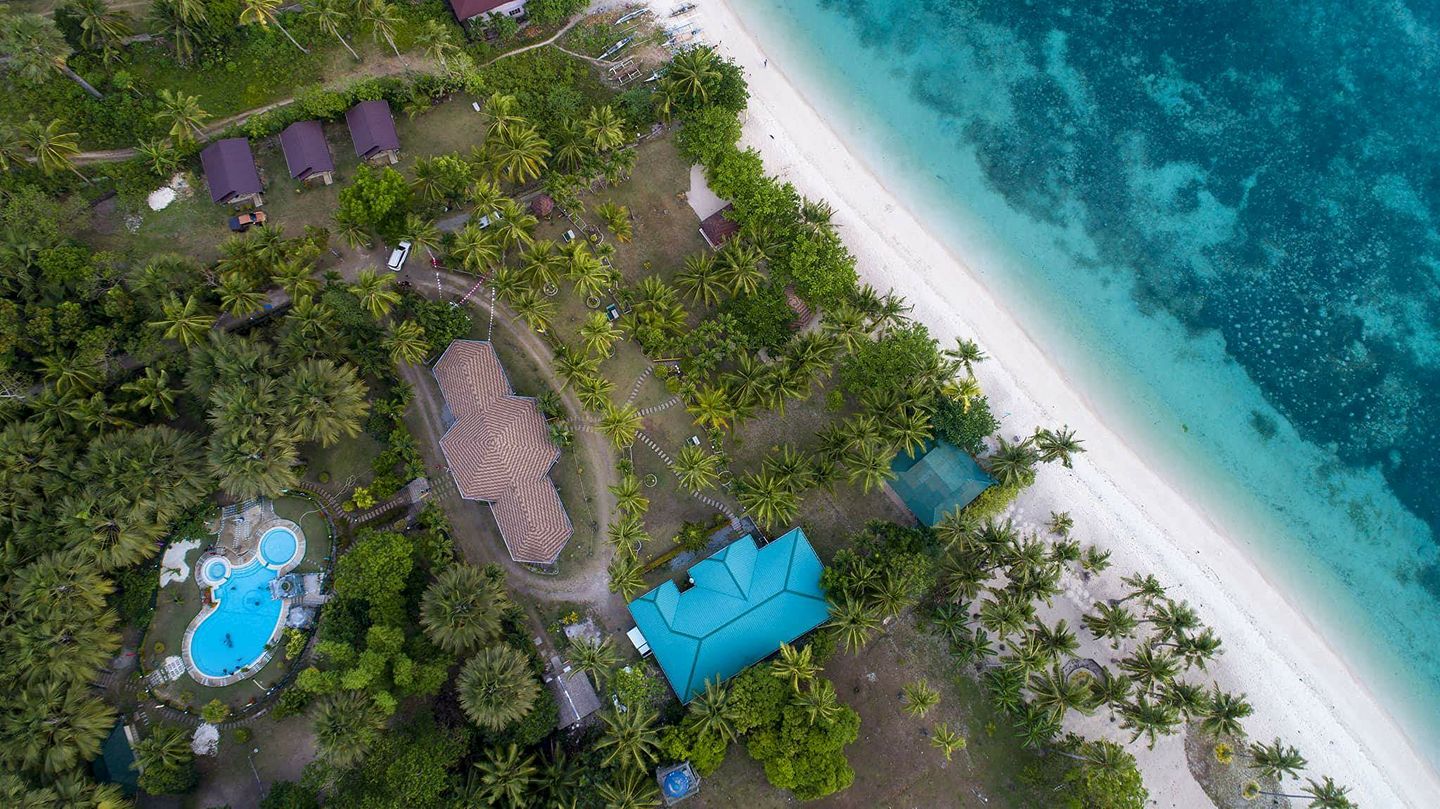 As mentioned, San Remigio has the longest shoreline here in Cebu. All clean, white sands coat the beautiful shores of this humble town in the north. Along their beaches are luscious, green trees that protect the people around. They also help in making the place livelier and more peaceful than it already is. Once you set foot on their beach resorts, you will never look for another!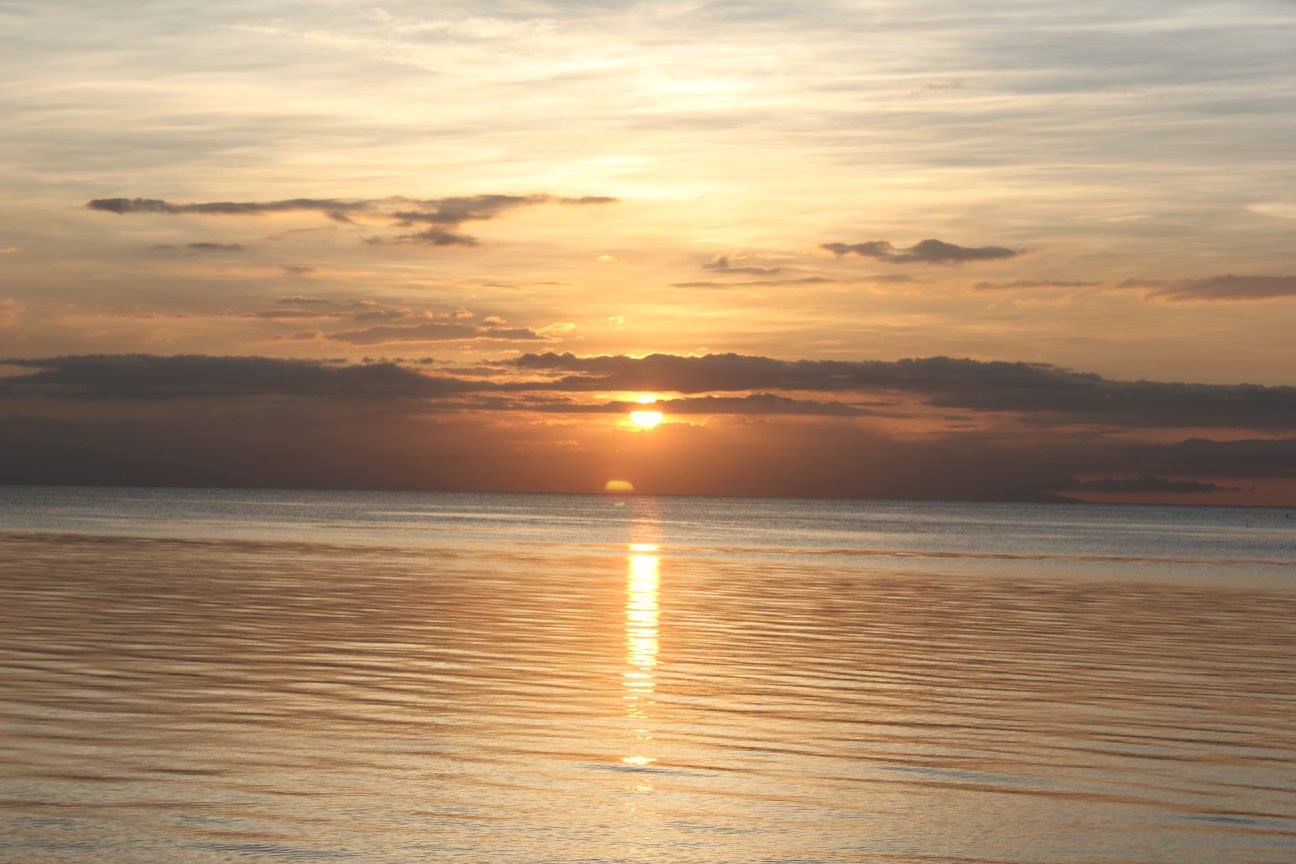 Elegant Beach Resort is only one of the most favorite resting places in San Remigio. As the name implies, the vibe will give you a feeling of elegance, especially during sunset onward.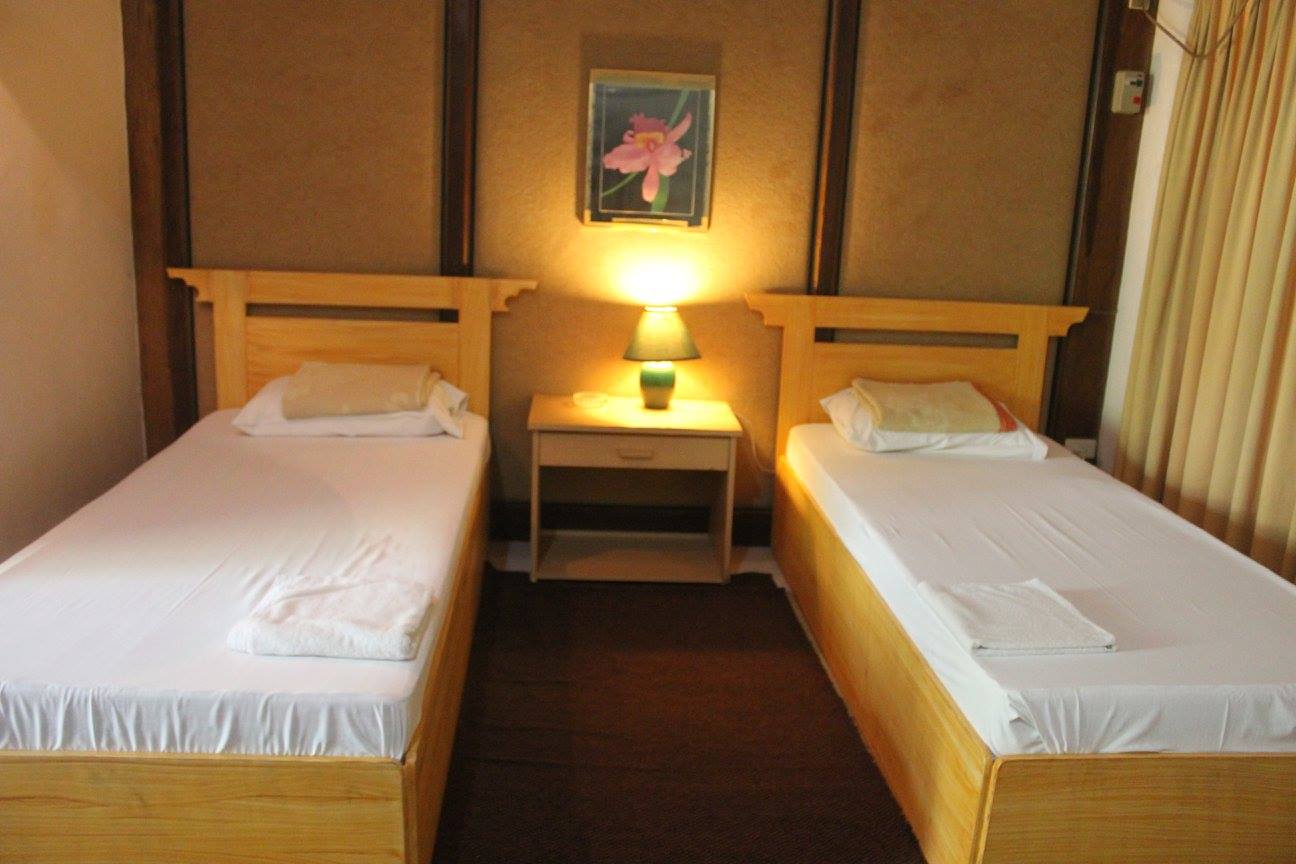 Aside from the beach itself, the resort has a nice and lushful garden where many benches are scattered. They also have a quiet area where guests can set up tents at night. They do have private rooms and dorm type rooms for those who wish to sleep on a soft bed and air-conditioned room overnight.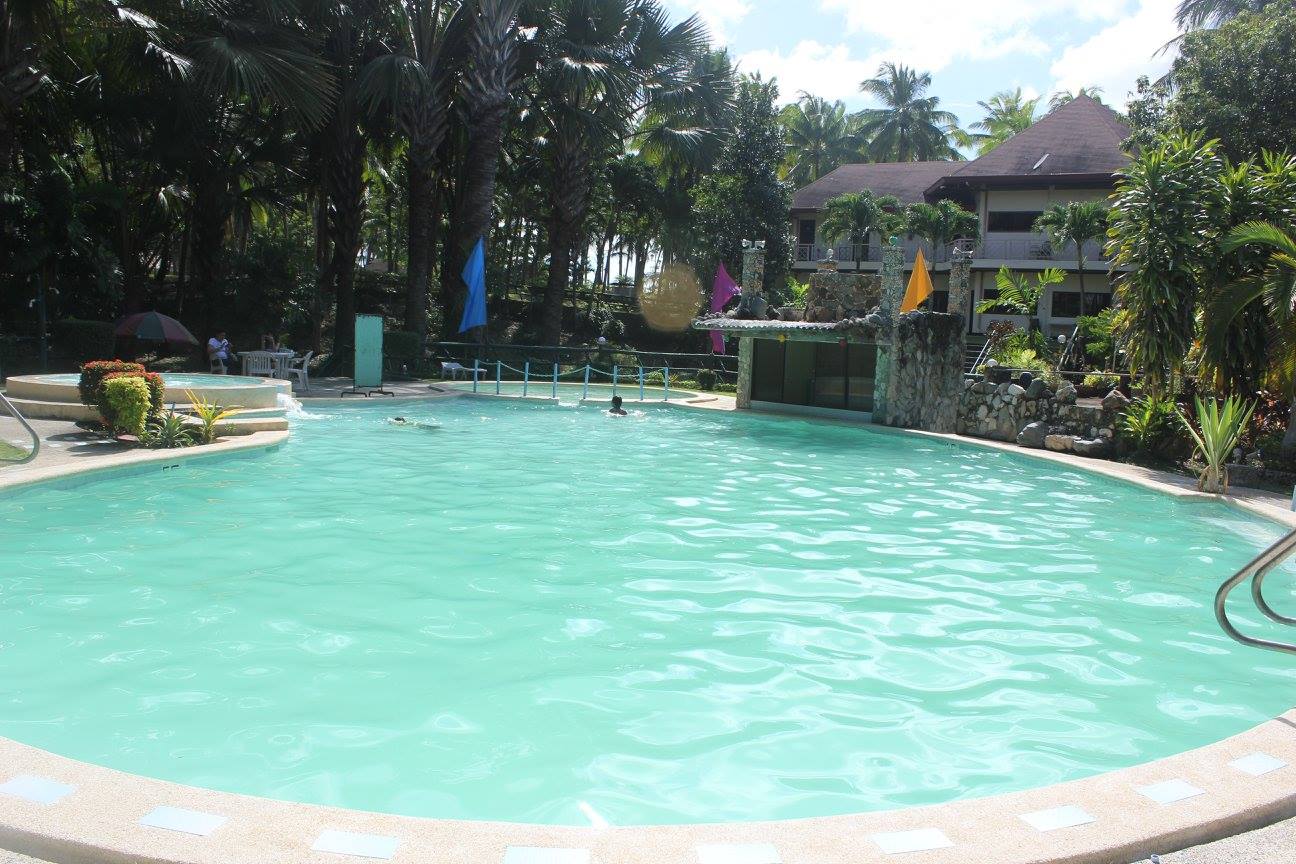 Swimming pools are also available for the water babies that can be enjoyed by the young and old.
Rates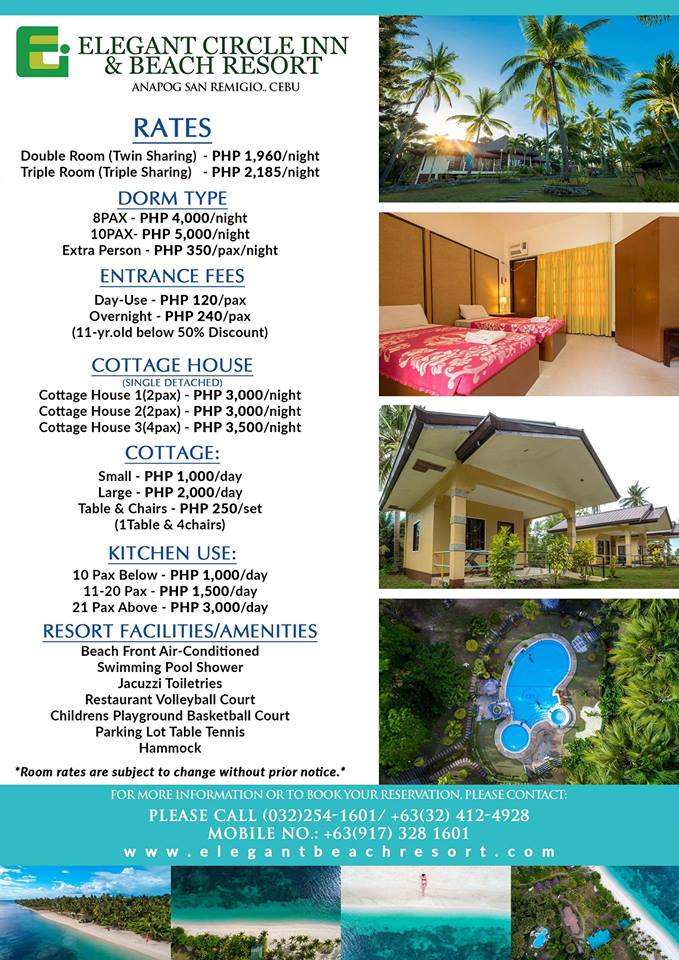 How to get there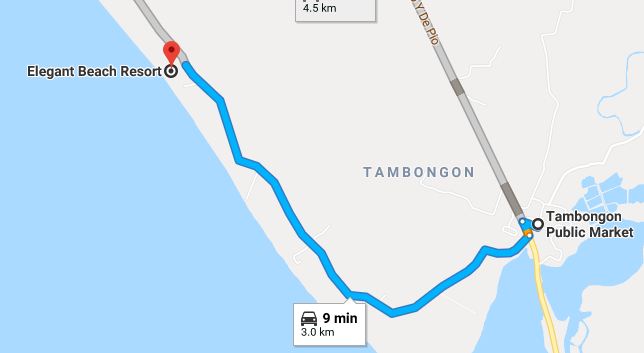 The Elegant Beach Resort is not so near the highway, thus, taking the habal-habal is the best option if you are not bringing a private car. The Tambongon Intergrated School is your landmark. You may call them at 09173281601/09288961621/ 09324294509 /0322541601 for more information.
Lingay Beach Resort
Oh, did I mention that aside from swimming, San Remigio is also home for the scuba diving lovers? The underwater world in this part of Cebu is very rich that many tourists come to take a look under the sea. Snorkeling and fishing are also among the favorites in this town.
Here in Lingay Beach Resort, you will get to enjoy all the mentioned activities plus many more.
A resort is incomplete without air-conditioned room. Lingay has plenty. They have a big swimming pool, too!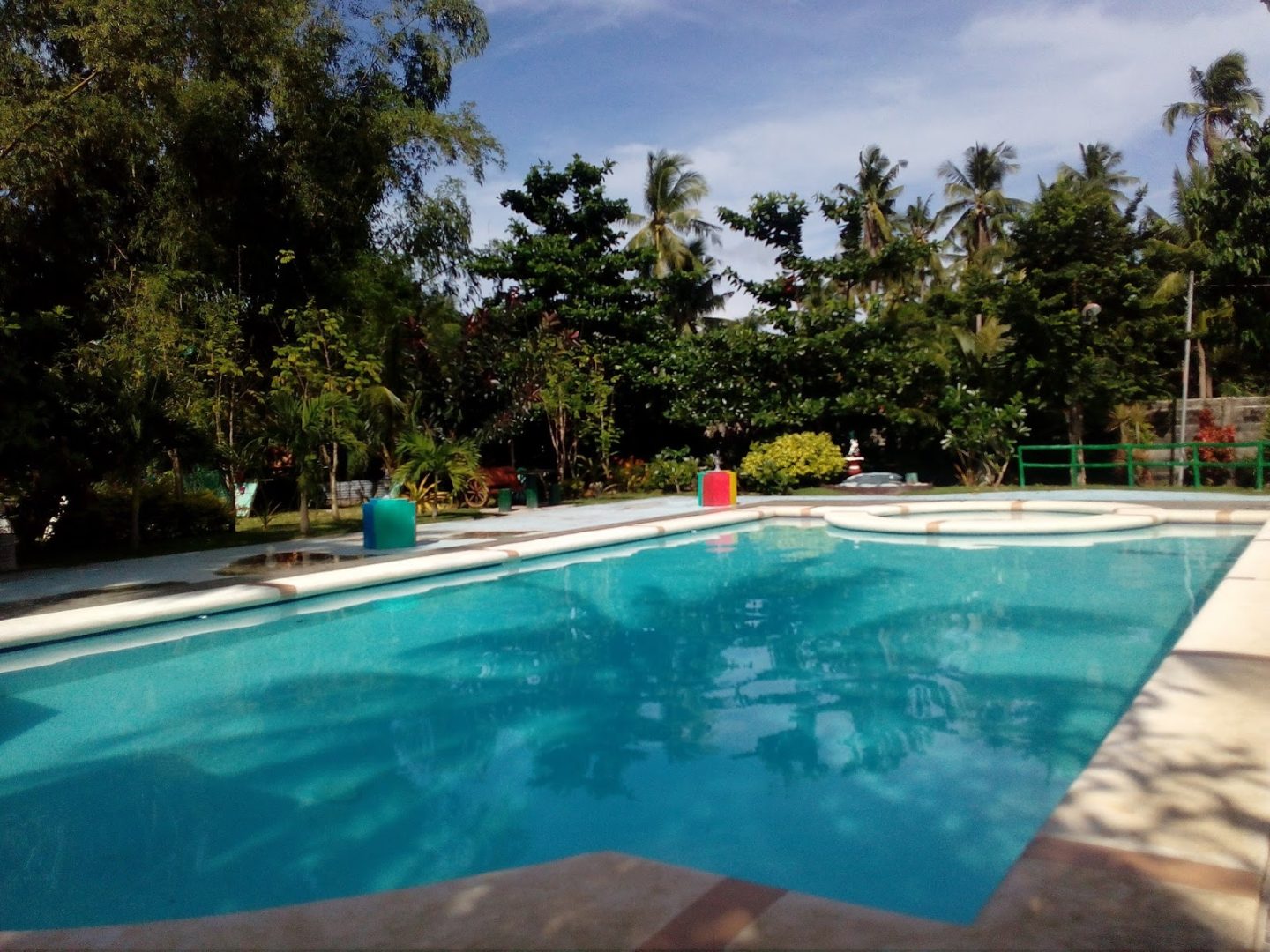 The resort is very simple yet it allows you to experience the rawness of the San Remigio beaches. Their rooms are basic– with bed, air-condition and a bathroom and a small dining table.
Their premier room starts at 2,600 pesos.
How to get there
Lingay is located at the topmost part of the town, in Barangay Poblacion. It is so close to the municipal hall that you can walk to the resort from there, though the place is hard to locate.
You may contact them for inquiries at 09162806022 / 09153234704 / (032) 435-908.
Halfmoon Beach Resort
Like any beach in San Remigio, Halfmoon boasts of its clean, white sands and clear water. And the sunset? It is amazing. Whether you are a beach person or not, I am sure that you wouldn't let this chance go by.
You will never go wrong by the fine, white sand that looks even prettier during low tide.
But that is not all there is to this new resort. They have small and big cottages by the beach where you can spend the day (or night) for only 350 to 1,200 pesos only.
Most of us will be bringing our family or friends along during beach outings, right? If you come to San Remigio, you will not have to worry about renting multiple rooms for a group or 8 because in Halfmoon Beach Resort, you can rent an entire room (good for 3-8 pax) for only 2,000 pesos! Isn't that a steal?
How to get there
Halfmoon Beach is very near the municipal hall. To get there, you have to start from the town proper and travel to the destination by habal-habal.
For more information, please contact them at 09176280218 or [email protected].
Siri Yangu Resort
Renting a private vacation home that's exclusive for you and your family will be one of the best gifts you can ever give them. A rare chance of booking an entire house for one day may cost you a lot of money, but hey, don't you think your family deserves such a relaxing break as well?
Siri Yangu Resort is one of the fanciest vacation home rentals in San Remigio. It is an exclusive resort where you can enjoy comfortable queen size beds, complete kitchen facilities, breezy dining area and a cozy living room. Their bathroom even looks and feels good!
The price may be intimidating at first glance but the truth is, 25,000 pesos for 3 bedrooms with 2 queen size beds each, a nice kitchen, a comfortable living area and a long dining table is worth it. This particular house is good for 12 pax. Extra people are not allowed. Oh, did I mention that the resort has an infinity pool fronting the beach? It feels really luxurious to be here!
The price can even go lower by 5,000 pesos during the weekdays! They also have another house good for 8 persons with 2 bedrooms and 2 king size beds each for only 20,000 pesos. Kids below 10 years old are free of charge. If you happen to be more than 8, you will be charged 1,000 per person (up to 6 extra people only).
Other things that you can do in the exclusive resort are kayaking, use of tennis court, and the swimming pool. All for no extra charge.
For more details and reservation, please contact them at 0917 321 0682.
How to get there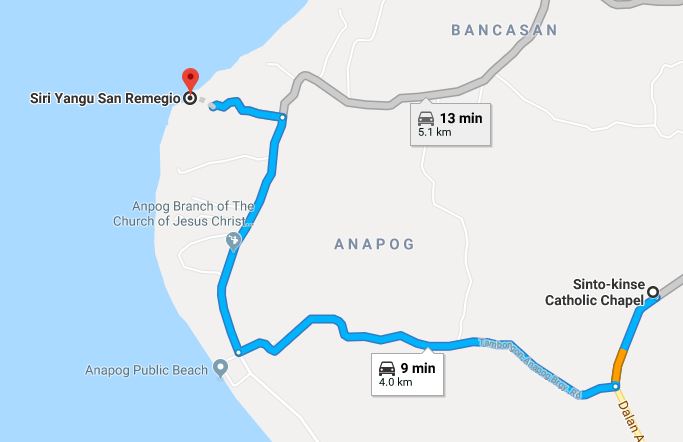 The resort is located in Brgy. Anapog, San Remigio, far from the main road. Without private vehicles, get off at the Anapog proper and then from there, hire a habal-habal to take you to your destination. But renting a V-Hire would be more practical for large groups, so I suggest taking a vehicle with you instead for taking habal-habal rides.
In case of emergency
Kids, especially, are very prone to accidents. In case such things happen during your trip, take note of these phone numbers:
Medical services: (032) 435-9308 / 0929-680-5299
Trunk line: (032)-435-9061
Police Station: 435-8955/ 09087679397.