Endless. We love that word. It's a word that is often associated with love, and a journey we wish to take. Although our life on earth is short, our soul's wandering is never-ending.
That's what comes to my mind when I see an endless sea and an infinite pool visually connecting a safe haven to the endless horizon of the unknown. The depth of the waters is frightening, but it is only part of the more horrifying unfamiliar future that we have to face.
It is therapeutic to go on a quick vacation solo, whether it is just within the city or far from your comfort zone, it is relieving to give yourself some time to think about your past, present, and future to recollect, and put things into perspective. I don't know why the intro is so deep but here we go.
Eden Resort
Every day, we hear other people's voices flooding our personal judgment with theirs. It is toxic. Think about your own health and listen to your own voice. Spend time with your mind and allow it to wander.
If you are not familiar with Santander, it is located at the tip of south Cebu. There, you will see the cleanest and the clearest waters in the province. You would want to jump right in! I don't know, but there is a different vibe that nature gives from this part of the world.
Along the Santander road is an equally beautiful beach resort that offers not only a view of the endless sea but also a sense of security to your mind when it begins to wander. The beach is pristine. It is powerful to be exposed to this every once in a while.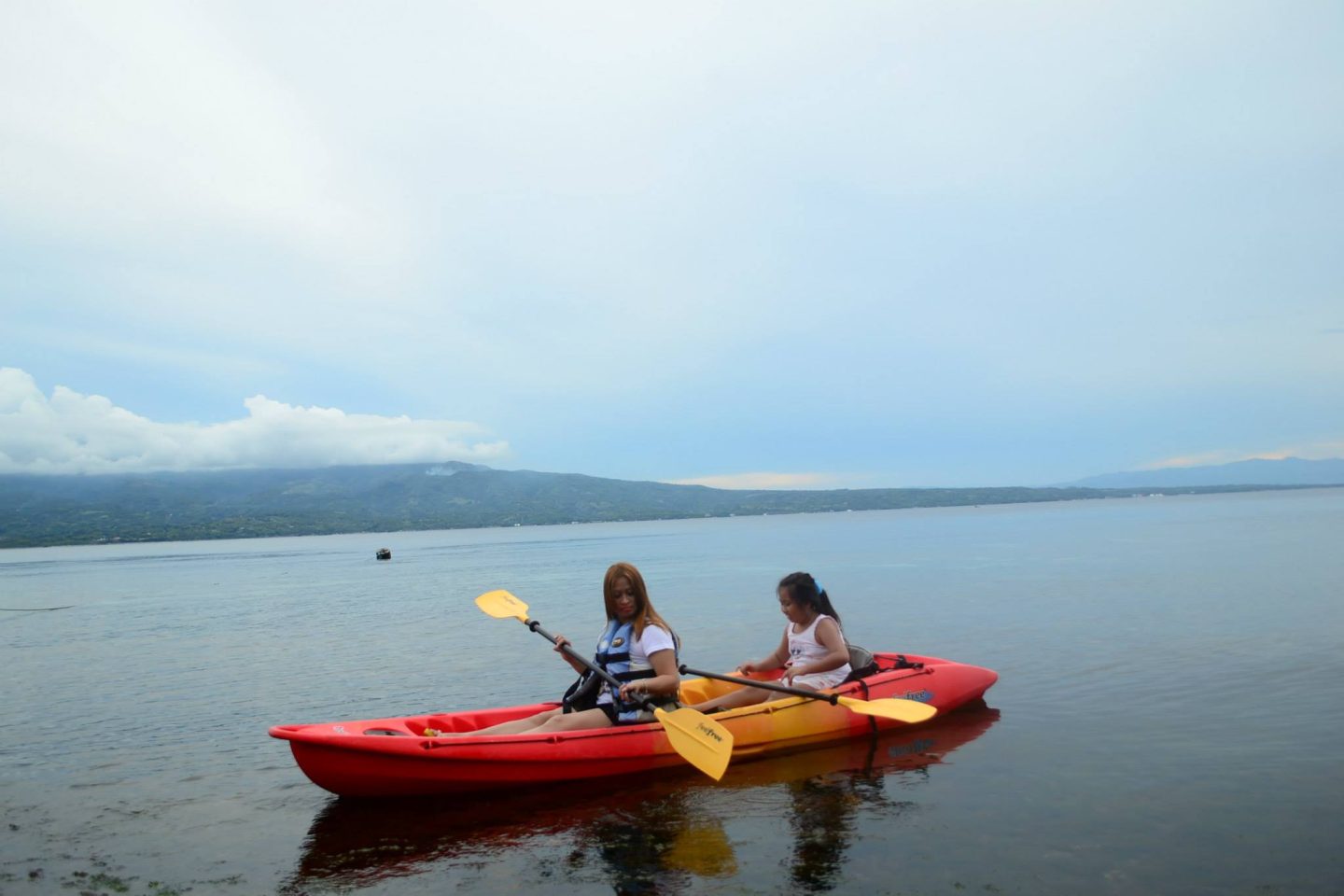 Its rawness is the calming ingredient that binds your peaceful vacation together, sending a signal of a whole new world of silence.
Accommodation
When your mind and body are ready to recharge, a room is prepared for you to doze off. You have three options: Double, Twins, and Suite. Each type will give you different levels of comfort, but still perfect nevertheless. All types will also give you the sea view that you need.
Double Room

The Double Room is the perfect choice if you are tight on the budget but still can't let go of an amazing opportunity. It comes with a complete dining setting, King bed mini bar, small fridge, and a reliable desk for working, this room is already more than enough for a comfortable stay. The best feature? It's the panoramic view of the sea and a balcony to view it from the room. Reserve this room for only 4,800 pesos.
Twin Room
Sharing a bed with someone is not for everyone, and if you're one of those who can't sleep beside anyone, this may be the room for you. It comes with two single beds with a tiny table in between, separating the two beds for more privacy. All the perks from the Double Room are available for the Twin Room, including the sea view and a huge balcony. Get this experience for only 4,800 also.
Suite Room
Eden Resort
Splurging is not always a bad thing, but only if you can. If you have extra cash, upgrade your room into a suite to have all the amazing perks that come with having money! It comes with a breathtaking view of the sea and the mountains, King-sized bed, lounge, terrace, and a fridge.
How to get there
Start from the South Bus Terminal, as always, if heading to the south. Take a bus going to Liloan, Santander. Get off at Eden Resort. The resort is right at the tip so you won't miss it.
Have you been to Eden Resort? How was it? Let us know in the comments if you think it's worth a trip down south!
To know more information about Eden Resort, please dial 480 9321, or see more photos on their Facebook page. You can book directly too if you have no more questions. Go to their website by clicking here.