They say economic development comes with a price. Most of the time, the environment is made to suffer with all the infrastructure being built. But the Ayala Land refuses to adhere to this as they strive to balance a sustainable platform in building and developing master plans that pioneers progress without sacrificing the environment.
Together with Cebu Holdings, Inc. and in partnership with one of the most established real estate developers in Cebu, Taft Properties, Inc, Ayala Land is now working on a 14-hectare Eco Destination fronting Magellan bay in Barangay Punta Engaño, Lapu-lapu City – Mactan Island's Seagrove. Seagrove is Ayala Land's 24th estate that endorses sustainable communities like Cebu Business Park and Cebu IT Park. Seagrove is an upcoming resort and retail center that houses world-class resorts, shopping centers, dining hubs, and seafront playground. This would be Cebu's first ever real estate that would maximize the use of boardwalks, lagoons, mangrove forest, and pedestrian corridor that would connect all facilities to the estate. Because of this unique seascape design, Seagrove would be able to cater to various water activities and adventure alongside the themed zones and entertainment receptions of the property.
Exciting Features of Mactan Island's Seagrove
Seagrove Boardwalk – A 500 meter seafront boardwalk that would lead to varied entertainment, retail, and dining options to guests. This would include the best of Cebu's local cuisine, iconic handicraft of the island, and global lifestyle and adventure brands. This is an addition to the theme-park that would host a fish-feeding pool, entertainment arcades, confectionaries, and live performances.
Seagrove Lagoon – This body of water will serve as the heart of Seagrove that will provide experiences that would cater to all ages. The lagoon will sport a wide array of pools, mineral springs, and other marine interest for guests.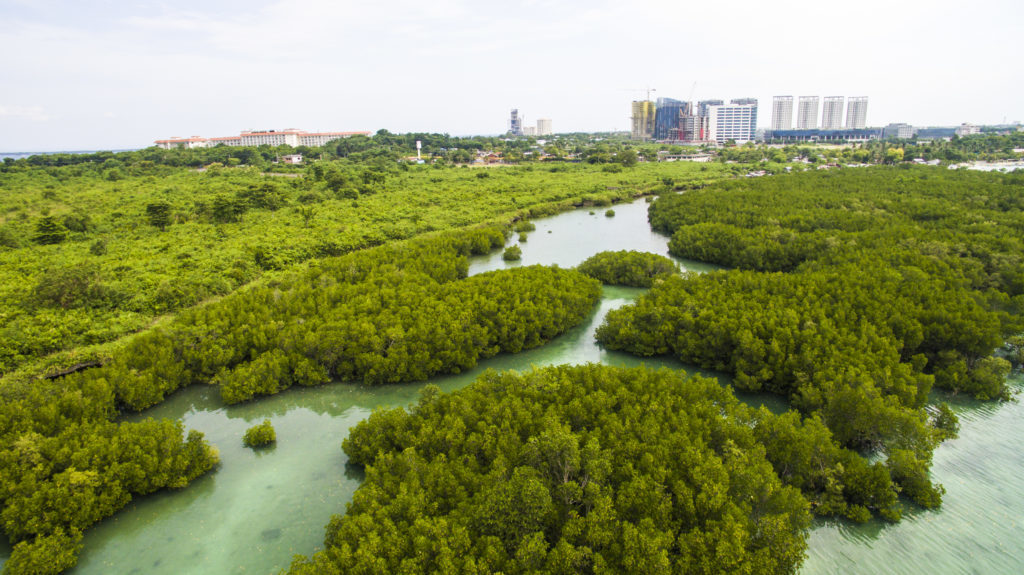 Mangrove Forest – As the Seagrove is greatly anchored to nature's design, the mangrove forest fronting Magellan Bay will be maximized as a fitting background for the Seagrove. Through this, guests will learn the benefits of mangroves to people and its inhabitants. Moreover, kayaking, kitesurfing, paddleboarding, and snorkeling will also be made available so that guests will be able to appreciate more the aquatic wildlife and biodiversity of Seagrove.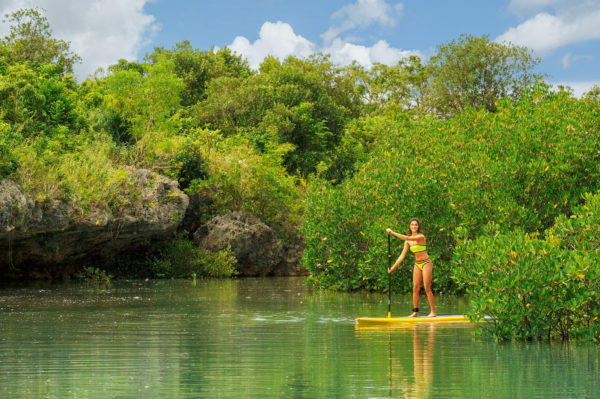 Pedestrian Corridor – The Pedestrian Corridor is a perfect venue for guests to walk around and marvel the beauty of nature. The open corridor would be canopied by trees and local blooms of the province.
Holiday Inn Resort – Another significant highlight of this property would be the introduction of the very first resort hotel in the country of the global hotel chain, Holiday Inn. Among its 1,200 hotels worldwide, Holiday Inn Resort would be the largest and most recognized in the world because of Seagrove's unique concept.
Sustainable Activities – Recognizing the effects of human activities to nature, Seagrove aims to seamlessly work with nature. Guests can take part of this advocacy by joining various environmental programs of the property like coral replanting, waste management, and educational advocacy on creating minimal impact to the environment.
All these exciting features are set to be completed within 10 to 15 years according to Taft Punta Engaño Properties, Inc. Director Iris Mediano.

All photos from Seagrove AyalaLand.