Tucked in one of Cebu's progressive cities, Danao, lies a paradise for water lovers. If you love the water, Danao is an absolute gem that you would love to live in because the beach can be easily accessed just 5 minutes from where you live. Plus, you get to enjoy nature's gift for free because of an abundance of public beaches.
But today, we will be learning more about an actual beach resort– well-maintained with decent cottages, a clean swimming pool, and well-deserved privacy.
Socorro Beach Resort (Socorros)
I understand that Danao is far for a simple resort like this, but if you are on a road trip adventure, here's a quick guide to finding a reasonable resort to stay in. Socorro resort offers not only a relaxing beachfront but also comfortable rooms to comfort your tired body.
Not only that, an Instagrammable view of the endless sea from the pool that is almost infinite is heartwarming. You will definitely want to come back for that one of a kind one-on-one peace with nature. If the photos are not convincing enough, then you should really book a room now.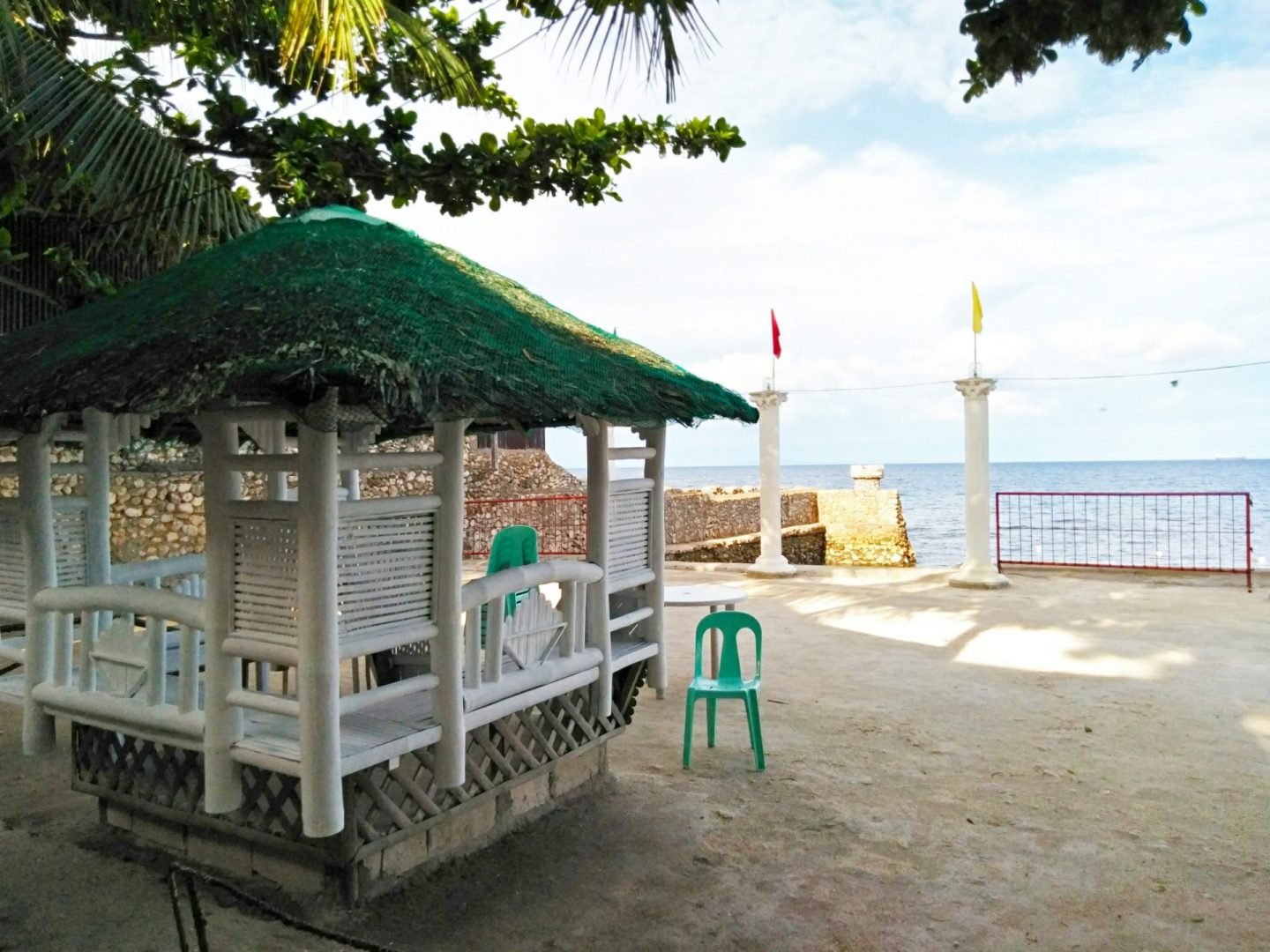 Room Rates
A twin bed can fit up to 8 persons; 4 adults and 4 children aged 6-10 years old. 5 years old and below can stay with no charge. This includes a perfect home for the night and an experience that you will never forget. All this for only 2,500 pesos per night.
A cheaper option can go as low as 2,200 pesos for a single bed that can fit 4 persons; 2 adults and 2 children from 6-10 years old. Again, kids below 6 years old are free of charge and can enjoy the whole experience without a price!
Excess persons will be charged 300 per adult and 150 per child aged 6-10 only. If you are planning to bring food, don't bother bringing lechon because it is not allowed. 🙁
As always, the check-in time is 2:00 PM and the check-out time: 12:00 PM.
The use of the swimming pool is free for those who rent rooms and cottages. Speaking of which, if you have no plans on staying overnight, you can rent a cottage for only 500-600 pesos, with a free table but you have to call the resort in advance to reserve for it.
The entrance fee per adult is only 100 while kids can enter for 50 pesos each. It's a really perfect venue to cool off in this scorching heat, and perfect for those living near the area. The cottages are only available from 9 AM to 9 PM.
Pool hours: 8:00am – 10:00pm
There are also several beach resorts in Danao that you will find along the way, but if you want a relaxing resort with a sure quality, don't hesitate to book now!
How to get there

It's a long journey going to Danao, but you have amazing options if you have no private car. You can take the bus from the North Bus Terminal going to Danao going to Carmen, don't forget to ask and let the driver know where you want to get off. You can also take a V-Hire from SM City for not more than 100 pesos each.
To know more about this precious location, please dial  09331436338 / 09159795456 and look for Tata as you won't find too many information online.