Costumes play a significant role in the actualization of any performing arts. They strongly help elaborate the story and immediately give audience a visual understanding on what the characters are trying to portray. Therefore, aside from preparing well-thought-of designs, costume designers must be very meticulous in conceptualizing costumes that would capture the underlying implications of the characters motives and aspirations throughout the production. And once again, Filipinos proved to be gifted in this field of arts as the multi-awarded Cebuano theater designer, Clint Ramos wins his Tony Award for Best Costume Design for his work in the Broadway play "Eclipsed".
Early life as a Designer
Clint Ramos is the son of the topnotch Cebu-based lawyer Erlinda Boiser Ramos who initially wanted him to follow her footsteps. He was a former student of St. Benedict's Learning Centre before he pursued his secondary studies in the Philippine Science High School in Diliman, Quezon City. His interest towards performing arts was cultivated during the time of Marcos regime when he joined the drama club "Kamalayan" which then introduced him to the Philippine Educational Theater Association where they portrayed allegorical pieces against the regime. This then made him realize how theater art could be a medium for social change and awareness. There he met the now Artistic Director of Cultural Center of the Philippines Chris Millado and Tony Mabesa whom he considered as a great Filipino director.
He then pursued Theater Arts in UP Diliman and became a member of University of the Philippines' theater organization, Dulaang UP, where he began his journey towards costume design. His first costume design was for the play 12th Night followed by The Tempest which was his thesis. He was able to work with the renowned actress, Eugene Domingo in the M. Butterfly production
Achievements as a Costume Designer
Clint Ramos was the theater designer of the first Broadway play with an all-black and female creative team and cast, including the Oscar-winning actress Lupita Nyong'o. "Eclipsed" tells the story of five surviving Liberian women amid the end of the Second Liberian Civil War in 2003. Ramos' costumes played a rather complicated role in the play as these costumes need to exhibit the contrasting pop-culture of brand items while delivering subtle political and societal implications of the country at such difficult time in history.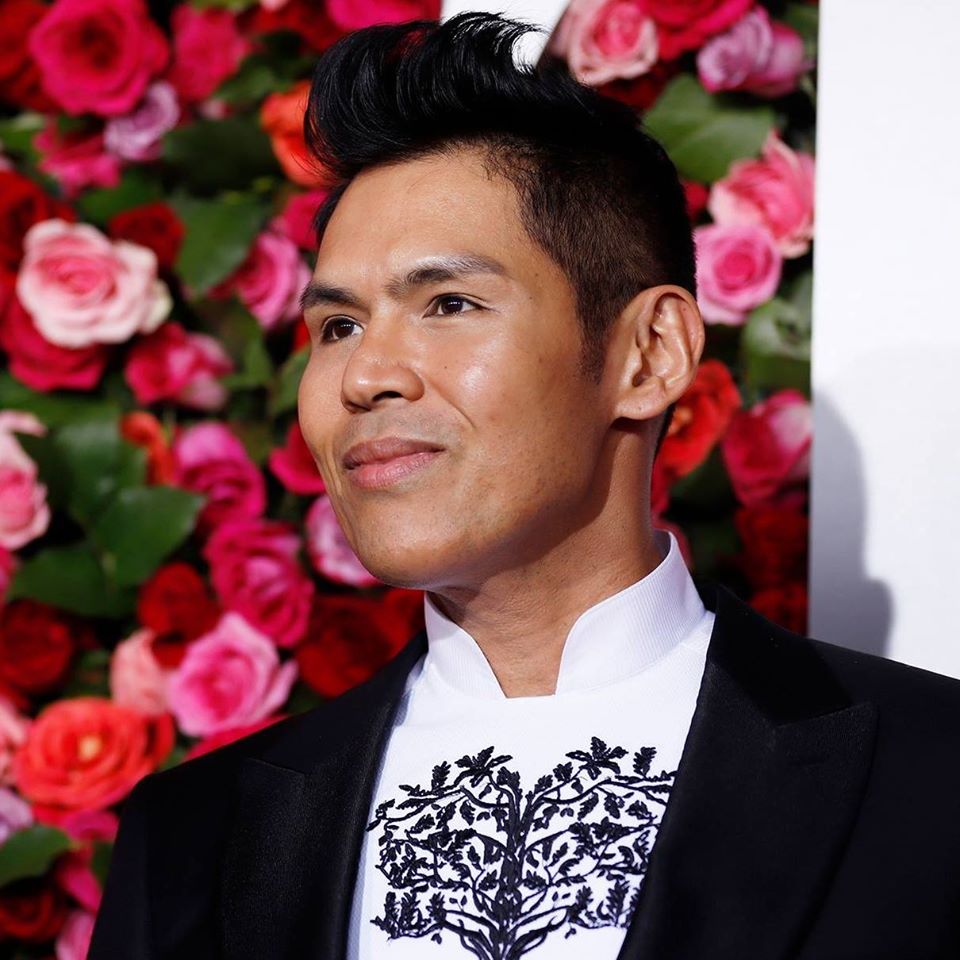 In addition to this, Clint Ramos was also able to work with Bradley Cooper in the "Elephant Man", an off-Broadway production of "Here Lies Love", a musical about Imelda Marcos, and the "The Duchess of Malfi/Ang Dukesa ng Malfi" by Dulaang UP.
Clint Ramos has won two OBIE Awards, three Lucille Awards, two American Theater Wing Henry Hewes Awards, TDF Irene Sharraf Young Master Award, Helen Hayes Award, and Craig Noel Award. In the Philippines, he received twice the Ani ng Dangal Presidential Medal for dramatic arts from the President of the Philippines.
Having based in New York, he also designed dozens of shows in New York Theater Workshop, Roundabout Theater Company, Lincoln Center Theater, Playwrights Horizons, Second Stage, Signature Theater, Classic Stage Company, Ma-Yi, NAATCO, Clubbed Thumb, New Georges, Women's Project, Soho Playhouse, Mint Theater, Red Bull Theater, The Asia Society, and many more.
To inspire more young people about the impacts of theater design, he also works as professor and Head of Design and Production at Fordham University, Scenic Design at SUNY Purchase and a visiting professor of New York University's Tisch School of the Art and Georgetown University. He holds a Master's Degree in Fine Arts from New York University through the Gary Kalkin Memorial Scholarship.
On top of his theater career, he is also a board of FIERCE NY – an organization devoted in building leadership and power among lesbian, gay, bisexual, transgender, and queer.
*Photos from Clint Ramos