I personally love beaches and would prefer braving the long hours of traveling to get to the perfect summer treats. But, there's also me, who at times, crave for a quick dip in a cold water and just lay there for a couple of hours, without fearing of a low tide.
If you are like me who finds peace in a simple water therapy then going to the nearest pool is what you need! I searched and compiled the best pools around us so you can enjoy their services just like I did.
Cebu City
Mountain View Nature's Park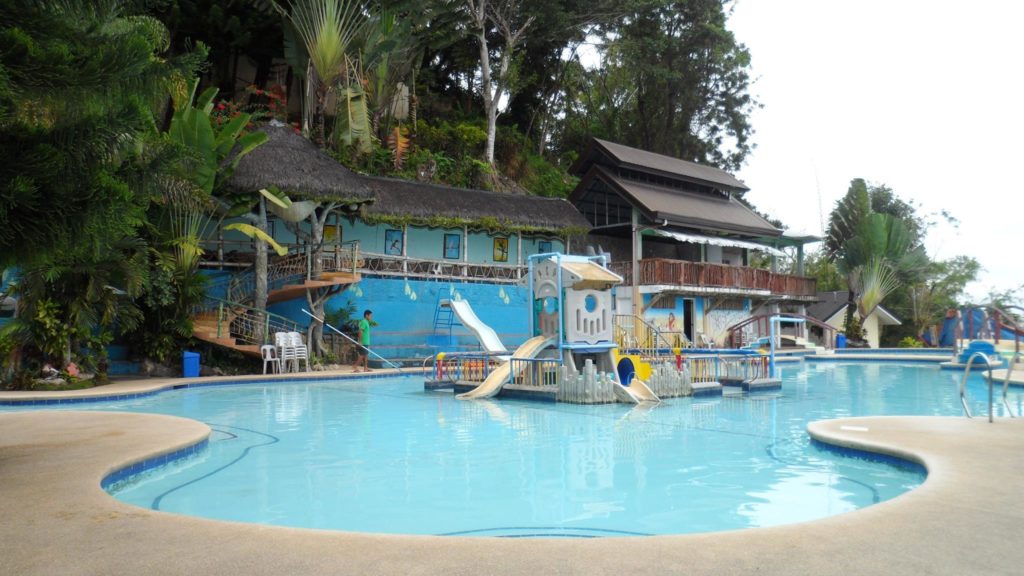 My heart skips a beat every time I think about canceling all my work and just head out to Busay to take a break from everything that's making me feel stressed out. I feel giddy and excited knowing that Mountain View Nature's Park is not just a regular resort with a basic pool because it is located on the mountaintop and is overlooking the city.
The temperature up there is cooler than the rest of the city but taking a dip will balance off the cold environment so there is nothing to worry about freezing to death.
Sure, Busay may be out of reach for some, but it definitely is just a short distance from Lahug, where a lot of businesses are operating. In a busy city like Cebu, there is nothing like going on top of a cold peak to swim your worries away. The park has an infinity pool that would definitely look great on your Instagram feed.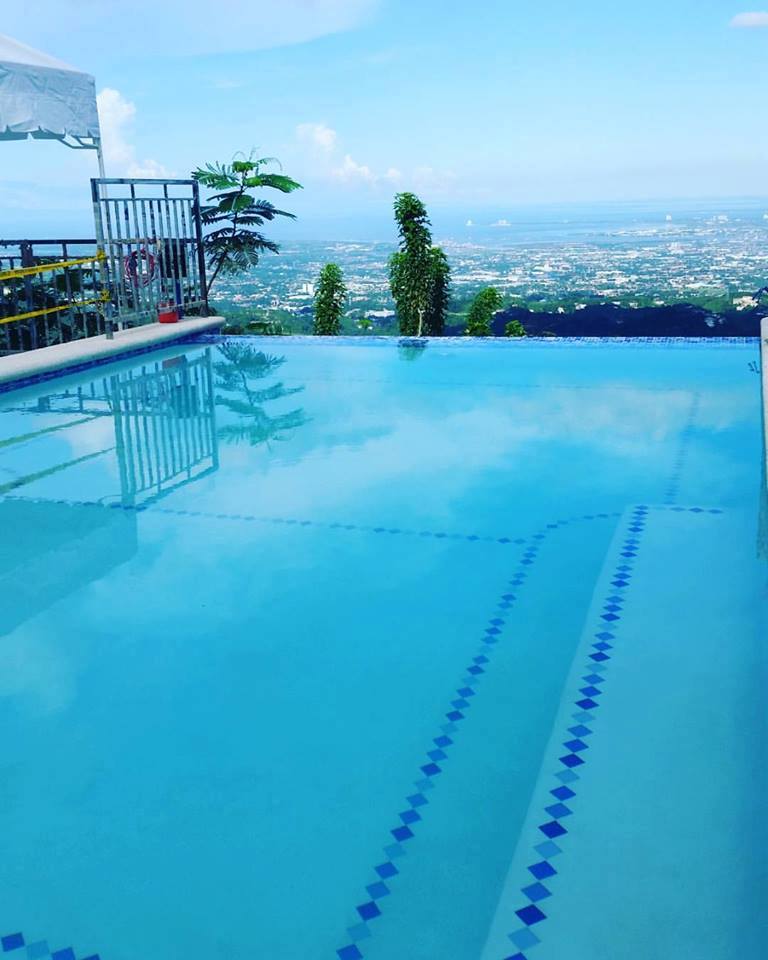 The best thing about it is the view when the sun decides to hide behind the moon. It is very breathtaking! Is this beautiful place really in Cebu?
And their rates won't hurt your wallet.
How to get there
To get there, you can easily hire a motorbike to take you to your destination, from JY Square in Lahug. 
Additional information
Their rates are 50 pesos for the entrance, 100 pesos per head for pool use and 150 each for rope course. If you want to book, just call or send them a message on Facebook or via email. The pool is open from Mondays to Fridays at 9 AM to 6 PM, weekends and holidays at 8 AM to 9 PM.
Mabolo Garden Flats
Disclaimer: I am not in any way associated with the real estate.
Who would have thought that a relaxing experience can be from a tall condo apartment building that is just around the corner? Mabolo Garden Flats offer a scenic view of Cebu City from the rooftop and what's even better is that they created a swimming pool for you and I to enjoy!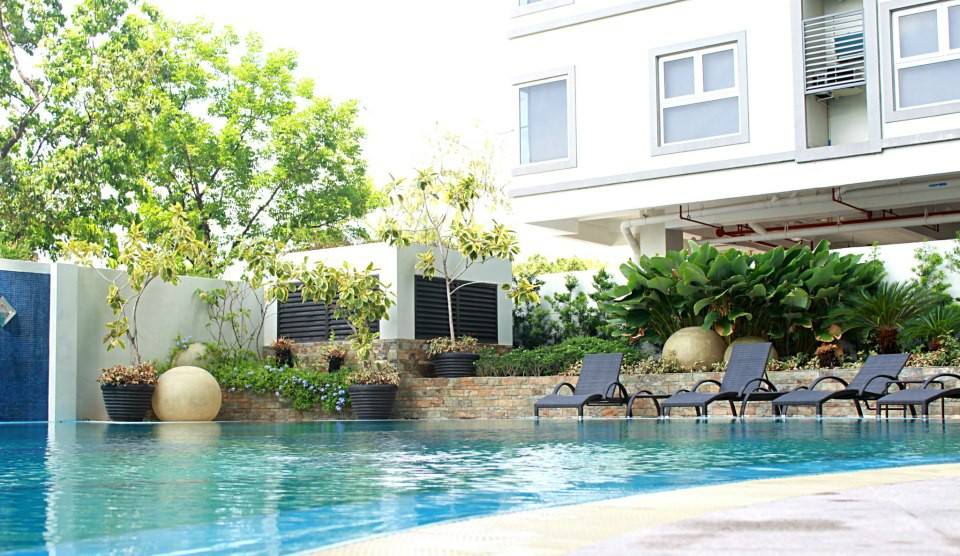 I was literally drooling when I saw pictures online so I asked them directly if there is a way for outsiders to enjoy their infinity pool. Good news! There is! But there is a catch though. You need to be invited by a tenant.
If you don't know anyone, well you can just rent a unit because why not? They offer both long and short-term stays for very reasonable rates so you can book a night or two and the entire pool is yours!
The view magically turns into this after a full day of swimming! Now, tell me if renting a unit isn't worth it.
How to get there
Mabolo isn't hard to find. If you start from Ayala, you can take a jeepney that says 04L or 06H then ask the driver to drop you off at H. Labra St. (before Barbeque Boss) and just take a short walk to the venue. If you are from SM, hail a jeepney from the terminal and make sure it's 06H. Ask to be dropped off at the Carmelita Monastery and walk to Mabolo Garden Flat.
Here is your route from Ayala Center Cebu: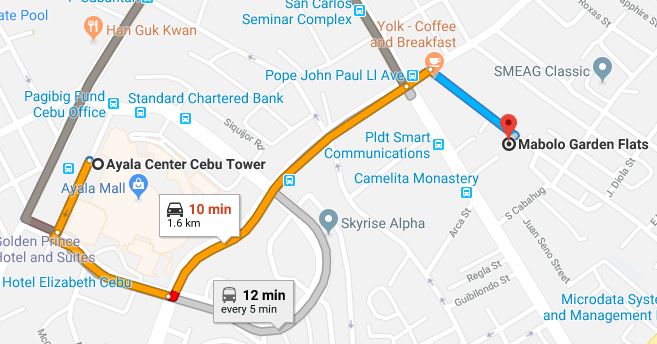 The site is near the largest shopping malls in Cebu– Ayala and SM– so it's really convenient to find a ride to the place. Hailing a cab is also a good option.
If you are interested, you may contact them at 0997 447 4919 or ping them on their Facebook account. They are responsive!
Mandaue City
Cebu Westown Lagoon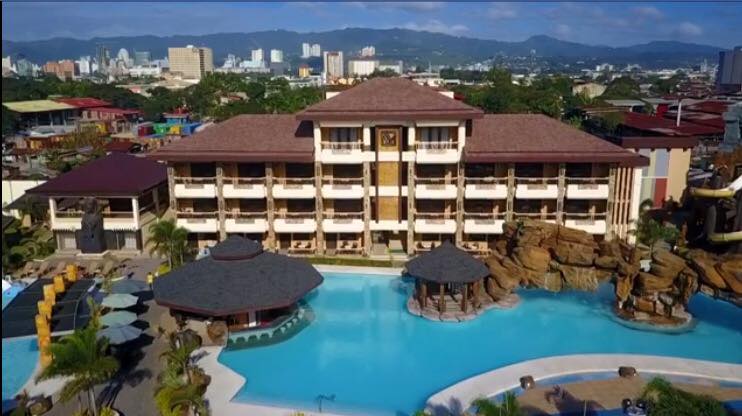 Cebu Westown is conveniently located in Mandaue City, just beside MO2. And yes, it still operates. The facility is massive and sometimes, it can be very overwhelming. It is family-friendly and really nice overall! The best thing? It's just a walking distance from Parkmall.
I love it and I'm pretty sure that you and your kids will, too. They have gigantic water slides and a couple of smaller pools for the kids to enjoy. Other than that, they also provide a bigger pool, jacuzzis, a dragon cove (kids will really enjoy this part as well!), south wing if you want a more peaceful space and some areas where you can share your food with your family. They also have an area for parties just in case you want to celebrate something there!
How to get there
If you are somewhere from Urgello, Colon, SM or CDU, then getting there would be a breeze! Just take 01K to the lagoon and you are all set. 
Additional information
They welcome guests daily from 8 AM to 11 PM. Currently, they are running a promo of 300 pesos for adults and 200 for kids as entrance fee. Another promo is their night swimming which is only 200 pesos for adults and 100 for kids! Sadly, the promo doesn't cater to weekend getaways but that's still a good deal, don't you think so?
If you want to know more, hit them up at 0977 215 8529 or send them a private message on the Facebook.
Sky Water Park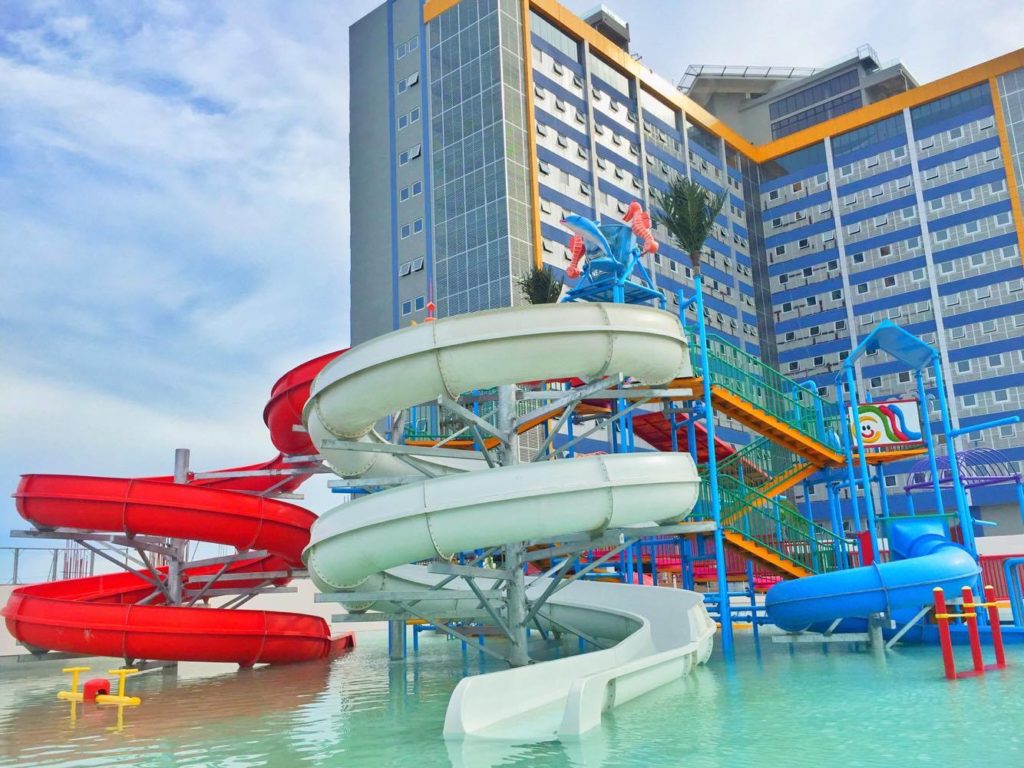 Waterpark at the mall? That's insane! But it exists and is located at the topmost part of J Centre Mall in Mandaue City.
Sky Water Park offers more than just a swimming pool but an experience of everything you would want to have in a city. I love being a city girl because the busyness of the streets and the crowd in malls make me feel like I am part of something.
They made the mall more interesting than it already is by raising the standards for malls in Cebu!
Their main pool is an infinity pool that is overlooking the busy Mandaue. They also have a jacuzzi, a fun and colorful waterpark for kids and kids at heart, and an inn where we can stay while enjoying the advantages of being in the middle of a city, on top of a huge mall.
How to get there
From SM, you ride a jeepney to J Centre. Choose 22D to Colegio de Inmaculada then from there, hail another jeepney (13H) to the mall.
Additional information
Although the waterpark is really beautiful, I still can't get over the fact that their rates are too high, although I heard that locals can get 50% off. The entrance fee for adults is 1,000 pesos and 900 for kids. Bring a valid ID if you are a local! They are open from Mondays to Fridays from 9 AM to 10 PM. Call them at (032) 345 1234 or message them here.
Talisay City
Azienda Milan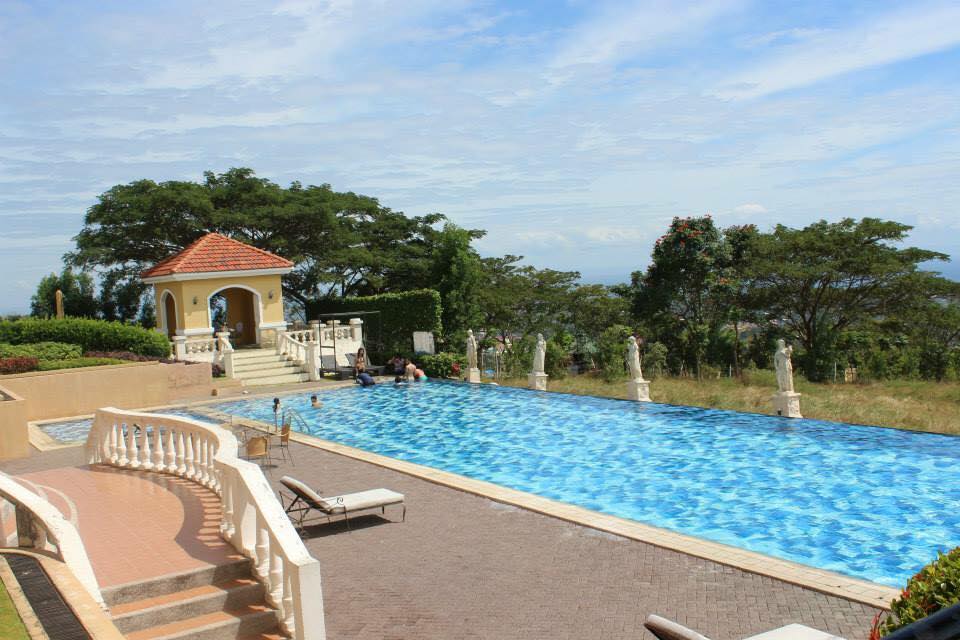 Azienda Milan is a clubhouse and not a resort but to tell you honestly, it looks too good to be a clubhouse!
If you live in the area, then you probably are already exposed to many pool resorts so getting to the clubhouse would be a breath of fresh air.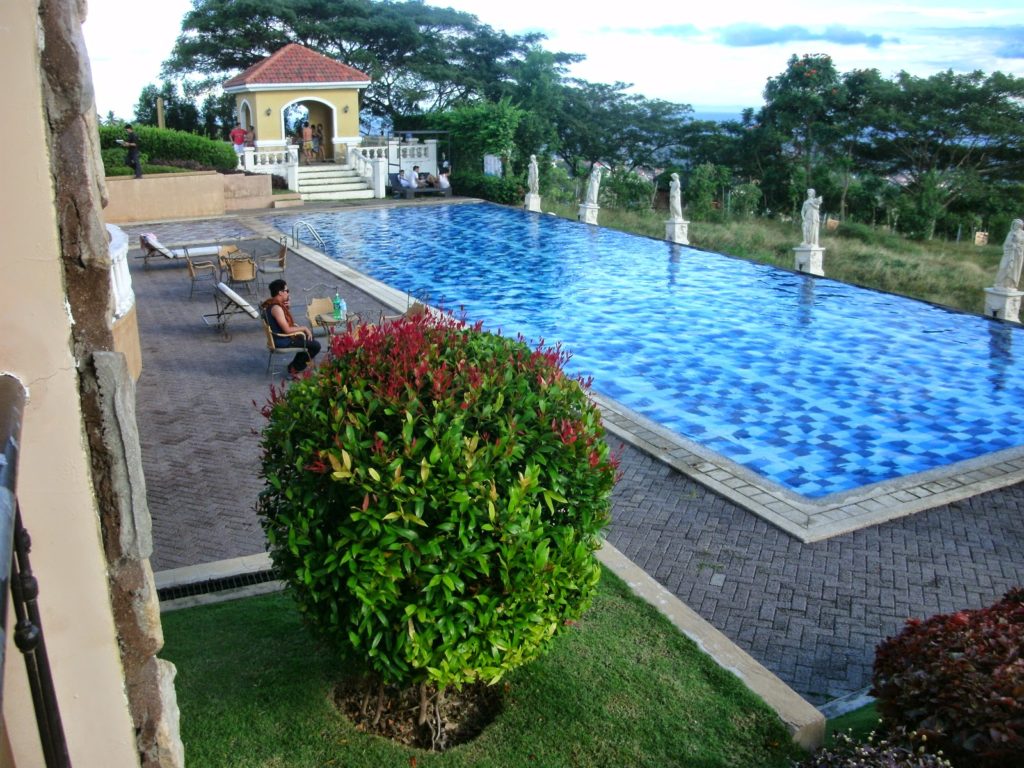 Azienda Milan is among the many pools in Cebu that gained recognition by the help of social media. I fell in love with its ambiance– it really is peaceful out there. When I went there, I immediately felt like a VIP! Unfortunately, I had to pay a couple of bucks to enjoy the pool and other facilities. No other amenities are not available since it really is just a big house with a pool.
How to get there
From Starmall, Lawaan, you can hire a motorcycle that will take you to the venue for 20-30 pesos only. If not, you can ask around and wait for a shuttle that will send you to Azienda Milan for 20 pesos per person. For more transportation options, read our previous article here.
If you are coming from Elizabeth Mall, here is your route:
Additional information
The entrance fee is quite expensive. Before you reach the place, you will have to pay 30 pesos as entrance fee and another 200 for pool use. They have tables and chairs that you can use but there are no restaurants or food stalls in the area so it is better if you bring your own food.
So that's it! My top 5 swimming pool options if you want to swim without going too far from your home. I have already picked my favorite among the pools listed above. Which one is yours?