We will never run out of things to write about Cebu because even in the most untraveled areas, we find something that is worth an exposure.
Tabuelan is no exception. This place is rich in natural attractions we only need to rediscover. Beaches, waterfalls, springs, caves and farms, Tabuelan has them all. To get started with your exploration, familiarize yourself with the things you can do and places to go to when in Tabuelan.
Beach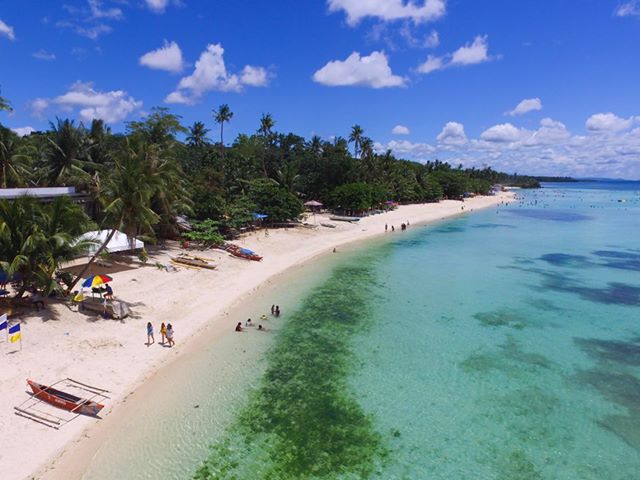 Maravilla Shoreline is a well-known beach destination in Tabuelan due to its long stretch of white sand and numerous affordable beach resorts along the shore. It's a happy place to be in because it is accessible and worth the trip.
The water is clear and clean. As you can see in the photos, the water can only be bothered with algae and people. The sand in the water is soft, unlike many other beaches where the shore is composed of harsh rocks and pebbles.
Camping is allowed in some areas while in some parts, rooms are being offered.
Beach Resorts
As mentioned above, along the beach are several resorts where you can take a rest after a long day under the sun. These resorts are very affordable, which makes booking a room more efficient for travelers. Here are some of the resorts that you should check out before heading to the north:
Tree Sunset Beach Resort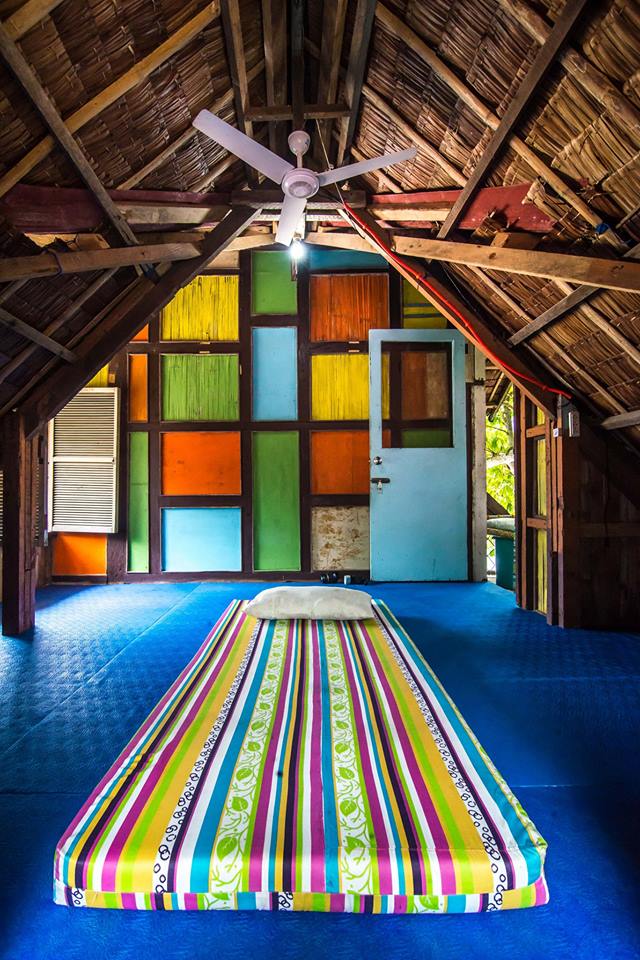 You can't expect a 5-star resort in the area, but the available houses are just as livable as the expensive ones. The Tree Sunset resort, as the name suggests, is inspired by tree houses. Every corner is made of wood. The rooms are airy and well-ventilated, the ceiling is high, there is no aircon or anything fancy.
This simple resting place, with a view like this, is enough to provide you with good relaxation. Here, you can have a nice view of the sunset.
Rates:
For the tree house, it is 2,000 pesos overnight stay, good for 6 people. Additional 150 pesos for every extra person. They also have other rooms and cottages.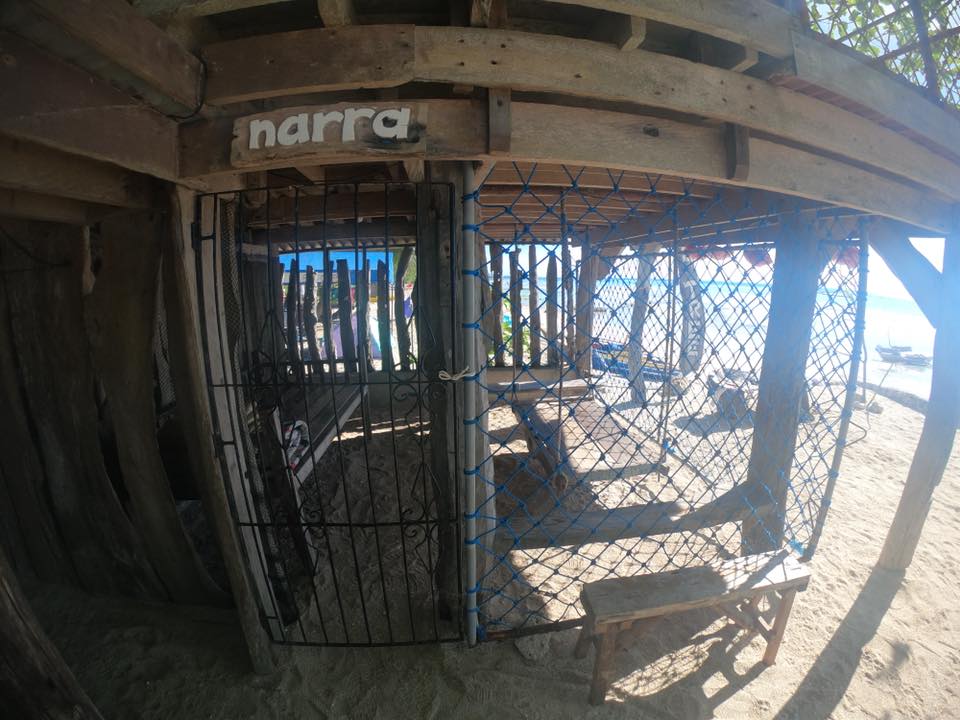 Narra is an enclosed cottage where you can stay overnight as well. The rate is 1,500 pesos good for 6 people, 150 additional for every extra person. This goes well for barkada outings with minimal budget.
Another option for those who do not have enough budget is Kamagong and Lawaan– both are open cottages that can host an overnight stay for 1,000 pesos only. These two are good for 4 people each, 150 for extra person.
Should you desire a full-airconditioned room, you can avail of the private room for 3,500 pesos good for 6. This includes a private bathroom. Still not bad, right?
If you need a bigger room, they have it, too! This one is good for 8 pax, for 4,000 pesos only. The excess will have to pay 150 pesos per head.
Please contact them directly for bookings or inquiries at 328 8443. You can check their Facebook page also.
Sandiego Dance Resort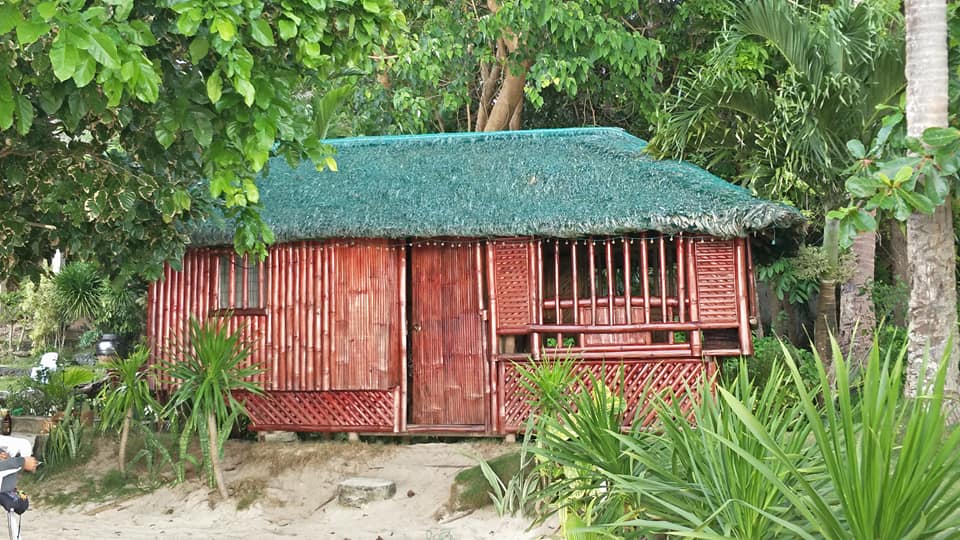 Just beside Tree Sunset is Sandiego Dance Resort– an equally relaxing beach resort in Tabuelan. They offer big cottages for huge groups and tents for the smaller batches. The photo above is good for 12 pax.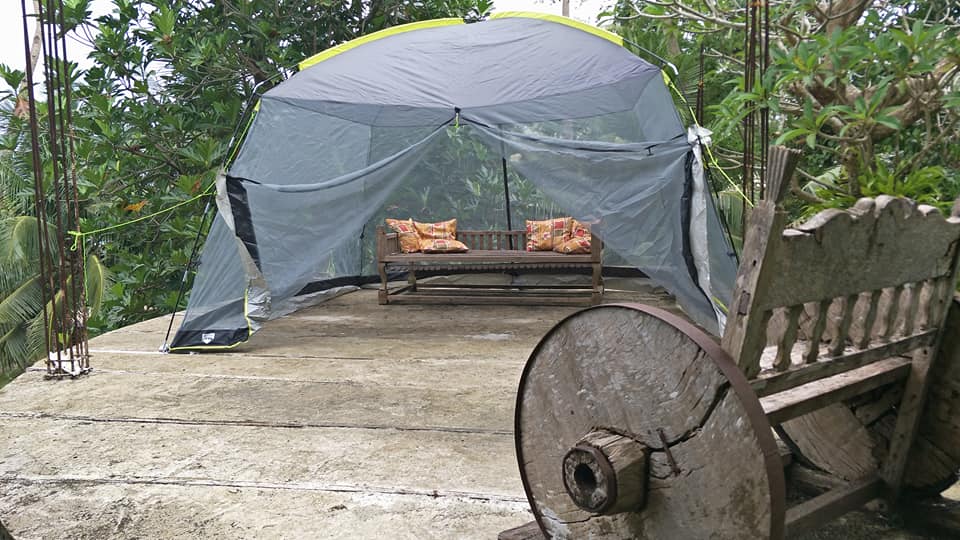 The camping tent shown above is good for 8 people. They have other tents for bigger groups, too.
The one above is good for 10-12 people, and the one below is for 2-4.
For inquiries, please call at 2535568/266 2833 or visit their FB page here.
There are still plenty of other options such as Yasuda White Sand Beach, Elsajess Costa Blanca Bed and Breakfast, Sunset White Sand, Durhans White Beach, and La Familia Beach Resort. Each one has a different vibe but still great options when picking a home while in Tabuelan.
Farm
Cebu Goat Farm
Have you tried fresh goat milk? If you are interested in these kinds of stuff, then you should visit Cebu Goat Farm. The sell pasteurized milk for only 50 pesos per bottle.
Aside from the milk, you get to meet the happy goats together with some chickens that live on the same farm.
Support local products by buying from Cebu Goat Farm! You can send bottles of pasteurized milk to your family and friends back home to promote the simple farm and support their small business.
For inquiries, please call them at 0922 237 0381. Click here to check their Facebook page.
Springs
Tabuelan has several springs where you can take a peaceful dip to take the stress away. One of which is Gumbang Spring.
Gumbang Spring A.K.A. Bongon Spring
The refreshing heart-shaped pool of water is most likely just this– peaceful. But there are days when people come flocking to enjoy the clear water. It is small so taking a whole bunch of people may not be a good idea.
Gumbang Spring is located in Brgy. Bongon, Tabuelan.
Kantakuyan Spring
This cold spring is probably the busiest because people come to cool off and wash clothes. If you need a quiet time to relax, you may want to skip this spring. But if you want to meet new people, go ahead and visit Kantakuyan Spring.
Restaurant
Floating Restaurant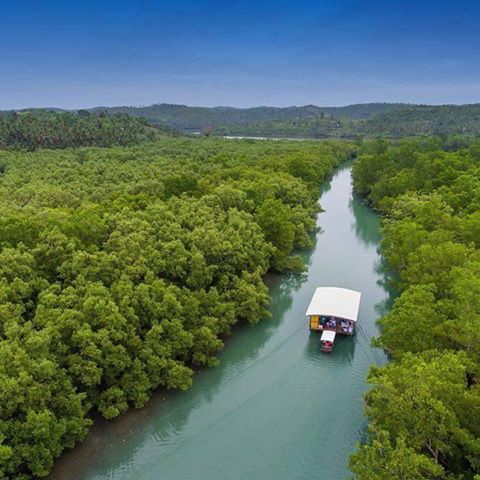 Another pride of Tabuelan is this floating restaurant which floats over Batawang River. This experience is kind of an educational tour about mangroves. While you eat, you will be able to enjoy a scenic view with nice live music playing in the background.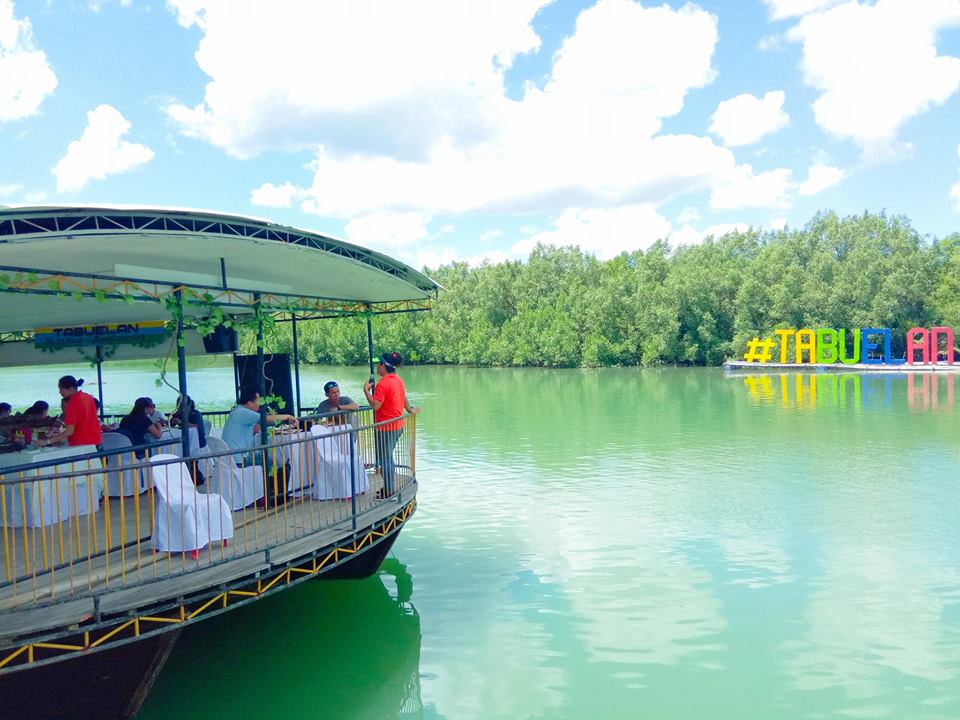 Per person, the fee costs 500 pesos inclusive of the buffet, tour, and others. You may check their Facebook page for more information. For bookings, please contact them at 461 9481. They are open daily from 10 AM from 5 PM.
Caves
The progressive town has several caves to offer. They have Himaroto, Tangub, Bongon, Timbaon, Mahayahay, Kanaan, Kambangkas, and Kanlungkab 1 & 2. All these are accessible via habal-habal so make sure to let the driver know which caves you would like to explore. It is also helpful to visit the barangay hall first to coordinate with them. It is much safer to be covered by the experts before, during, and after the journey.
Waterfalls
Owangan Falls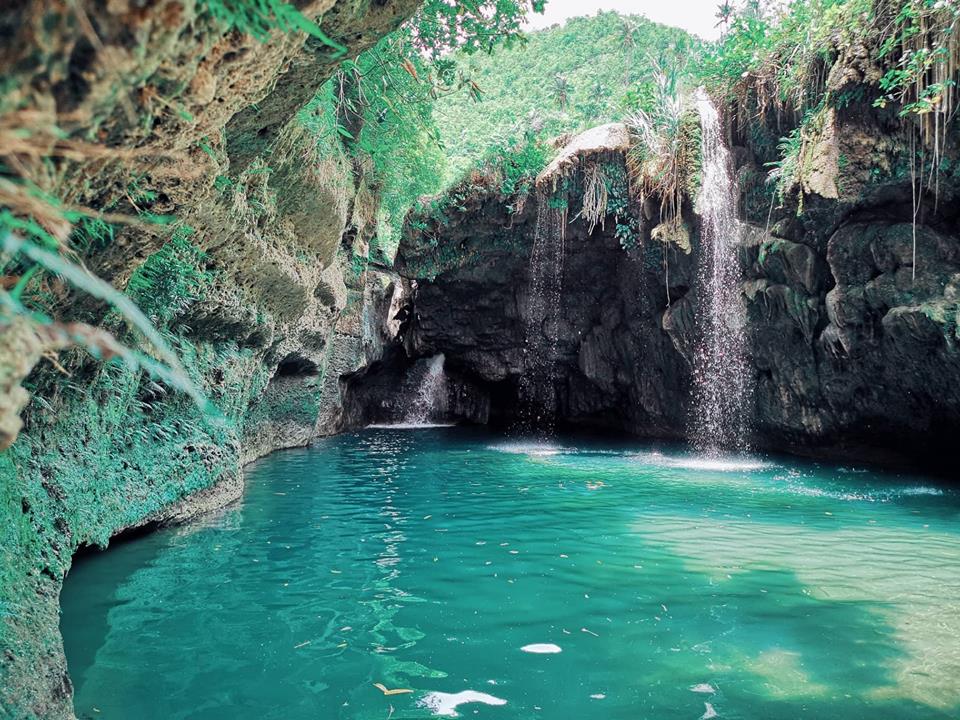 Magical. This place is a hidden gem which you should check out as you explore Tabuelan. The water that flows from above is not mighty but rather, quiet and behaved. This place is perfect for those who need quiet time alone with nature.
How to get there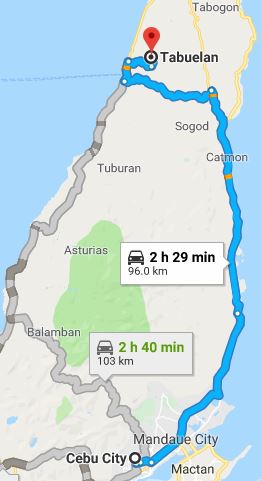 From the North Bus Terminal, take a Ceres bus to Tabuelan. Fare is about 100-150 pesos per person only. Get off at the public market where you can take a habal-habal going to your desination of choice. Wherever you need to go, taking a habal-habal is your *only* option because they can go anywhere without having to pay a hefty amount of money. Going to he beach from the market costs around 40-50 pesos per person. If you are going to mulitple places in one day, it is best to book the habal-habal for the entire day.
If you are going by a private vehicle, better pass by Balamban via Transcentral Highway, then you are all set to go straight to Tabuelan. Pick a place to stay with a parking lot so you can leave your vehicle as you explore the rest of the town (via habal-habal).
Expect to reach the place in 3 hours or more.