Whoever said money can't buy happiness, obviously never owned a pet. As the great Pythagoras said: animals share with us the privilege of having a soul. There's nothing more comforting than to have these pets stay with us through our ups and downs – just being there without questioning the validity of our emotions and decisions. Hence, it is but proper to tag them along with us when we treat ourselves for vacations – say, to the beach!
Here are the top beach resorts in Cebu that are totally pet-friendly:
Tepanee Beach Resort
Bagging the top spot in TripAdvisor and winning as Traveler's Choice of 2019, Tepanee Beach Resort is indeed one of the best to stay in the island of Malapascua. Not only that they are pet-friendly, they also have mini-bars, private beaches, and private balcony that would allow you and your pet to marvel the beautiful view of the sun setting on the waiting arms of the sea.
LOCATION: Malapascua, Logon, Daanbantayan, Cebu
Intimate getaway with your pet? No worries, Kandaya Resort got you covered. This is a perfect place for those who want to escape the bustles of the city as there are no buildings in sight that would remind you of your deadlines and tons of paper works to do! It has perfect seaside view with a very inviting pool and beach to choose from. And of course, you can share this moment with your beloved pet! No wonder, when you go around searching on different booking sites, Kandaya Beach Resort would always pop up as one of the best resorts that would cater to you and your pet's needs.
LOCATION: Agujo, Daanbantayan, Cebu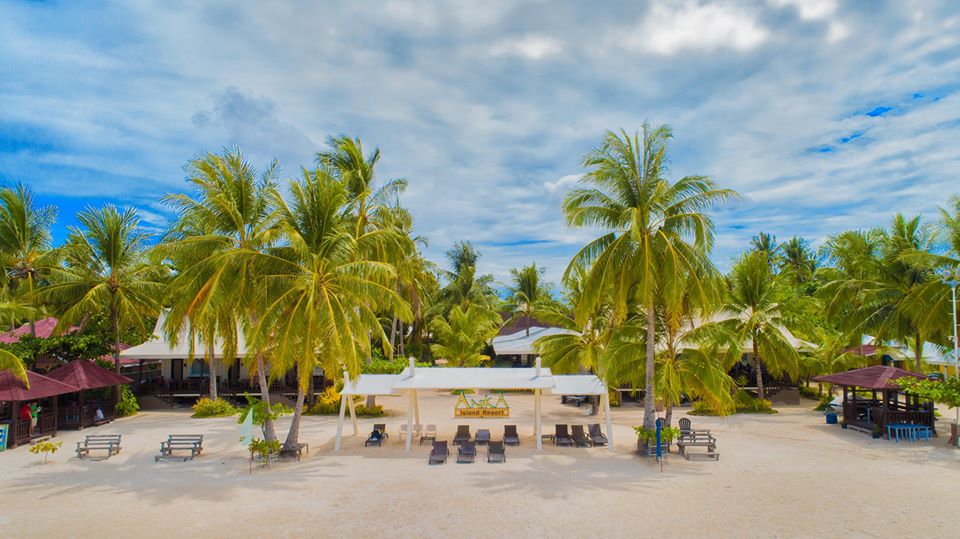 Let's admit it, not all hotels and resorts can accommodate and provide the safety and cleanliness standards needed for your pets. Well, don't worry because Anika Island Resort is open for your best buddies as long as you can clean and look after them. Enjoy a beach getaway and a soothing stay in this resort without having to worry if your pets are being taken good care at home – because you have already tagged them along.
READ: 2019 Bantayan Island Ultimate Travel Guide
LOCATION: F. Roska Street, Santa Fe, Bantayan Island
Plantation Bay Resort and Spa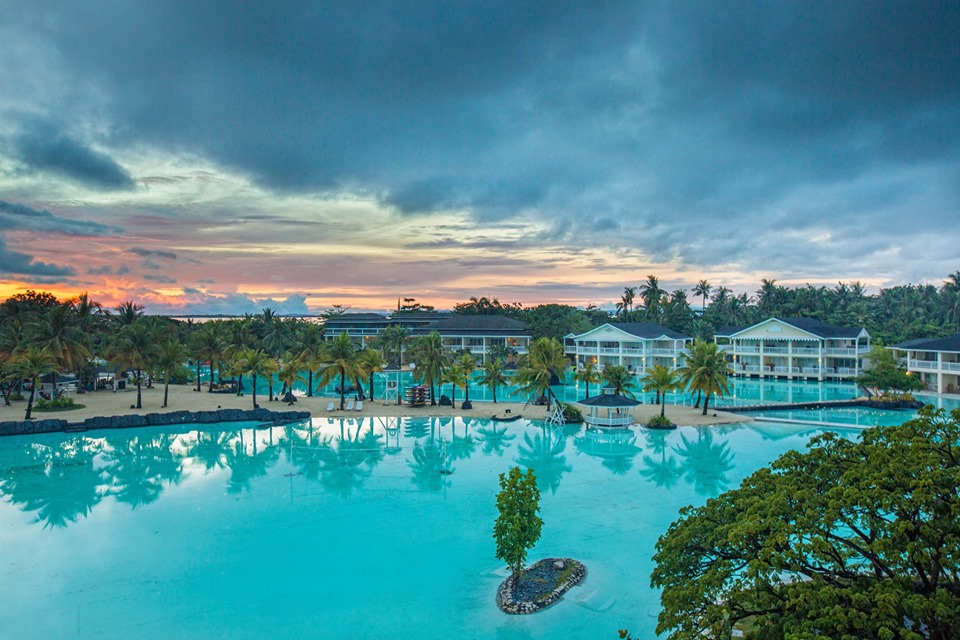 A five-star getaway for you and your best pal? Why not. Enjoy the 11 hectares picturesque saltwater lagoons and swimming pool of Plantation Bay Resort and Spa with your pet. You may also try several activities within the vicinity – like archery, bird watching, golf, and many others! Just make sure that your pet is on a leash so he/she may not go wandering off (and get lost).
READ: Plantation Bay Resort & Spa Review – Is it the Best in Mactan?
Can't leave your pet at home while you go diving? Then bring them with you at Quo Vadis Dive Resort. Before checking in, they will ask for some important information about your pet's breed and other things that they need to know about it. As long your pal's not going to scare other guests, you are free to tag it along.
READ: Moalboal Adventure Guide
LOCATION: Panagsama Beach, Moalboal, Cebu
L and M Hearthstones Lodge
Going around south? No worries, as this lodging house will give the best accommodation for you and your pet. Their staff are very accommodating and would even tour you around their vicinity. With its very close proximity to the sea, you and your pet can enjoy swimming together as the water here is very shallow – yey, perfect for non-swimmers too!
READ: Oslob-Samboan Travel Guide with Itinerary
LOCATION: Oslob, Cebu
READ: The Unfinished business of Cuartel in Oslob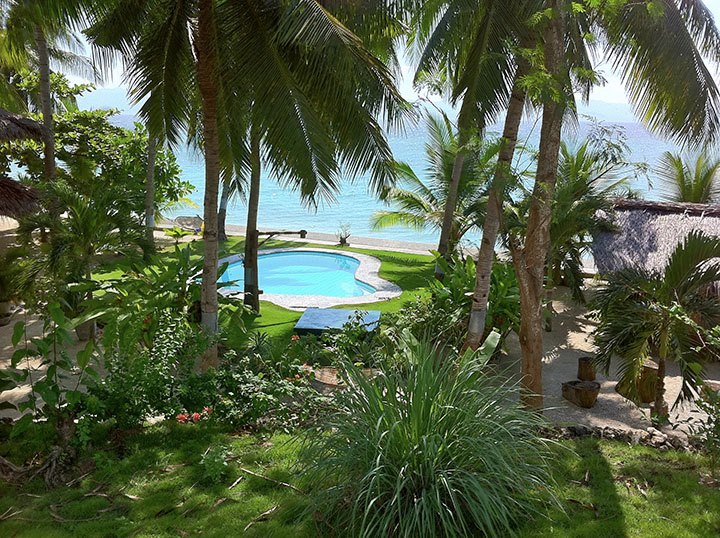 You can only expect the best amenities for resorts run by pet owners themselves. Well, that's Les Maisons d'Itac for you. Located in the secluded part of Ronda, this place provides a very calm atmosphere that would allow you and your pet to enjoy the panoramic view of the sea and its gardens.
LOCATION: Patrick's Road, Barangay Sta. Cruz, Ronda, Cebu
Any other pet-friendly beach resorts in Cebu that you know? Spread the word and let's add it on the list of places where we and our beloved best buds can enjoy each other's company near the beach!
REFERENCES: