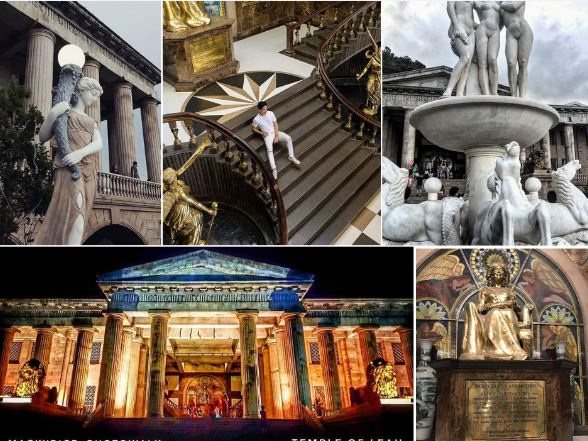 How far will you go in the name of love? Well,Teodorico Adarna showed his great gesture of love to his late wife, Leah Albino-Adarna, by building a mausoleum that holds the memory and treasures of the grandmother of the actress Ellen Adarna.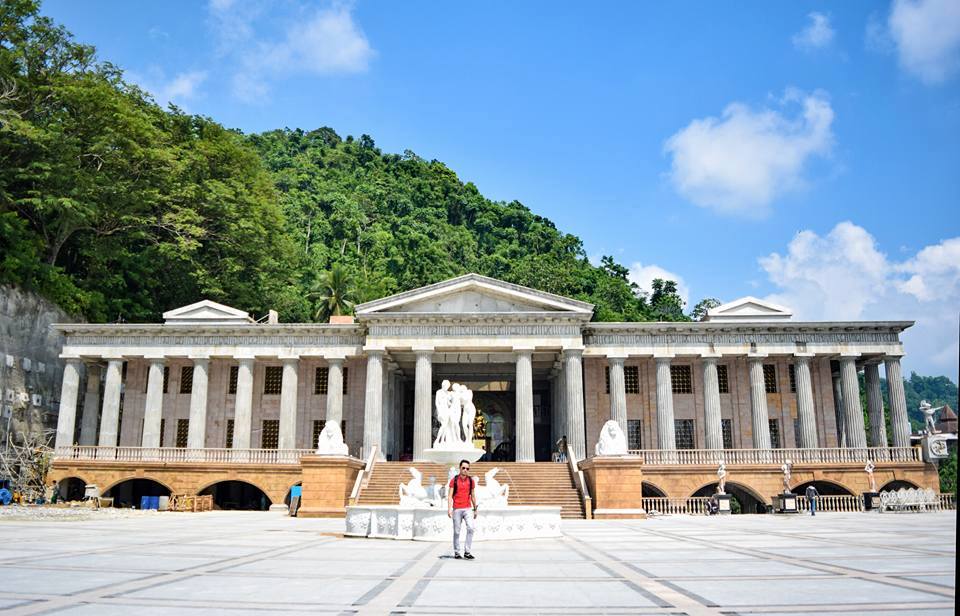 Dubbed as the "Taj Mahal of Cebu", Temple of Leah is now one of the most visited attractions in Cebu City located at the top of the hill of Barangay Busay, Cebu City. This seven-storey high structure with 24 chambers that keeps the antique and Chinese collections of Leah covers an estimated 5,000 square meters land area. Still under construction since 2012, the temple houses a museum, art gallery, and library with the personal possessions of the great matriarch of the Adarna clan.
Photo by Hayley Anawim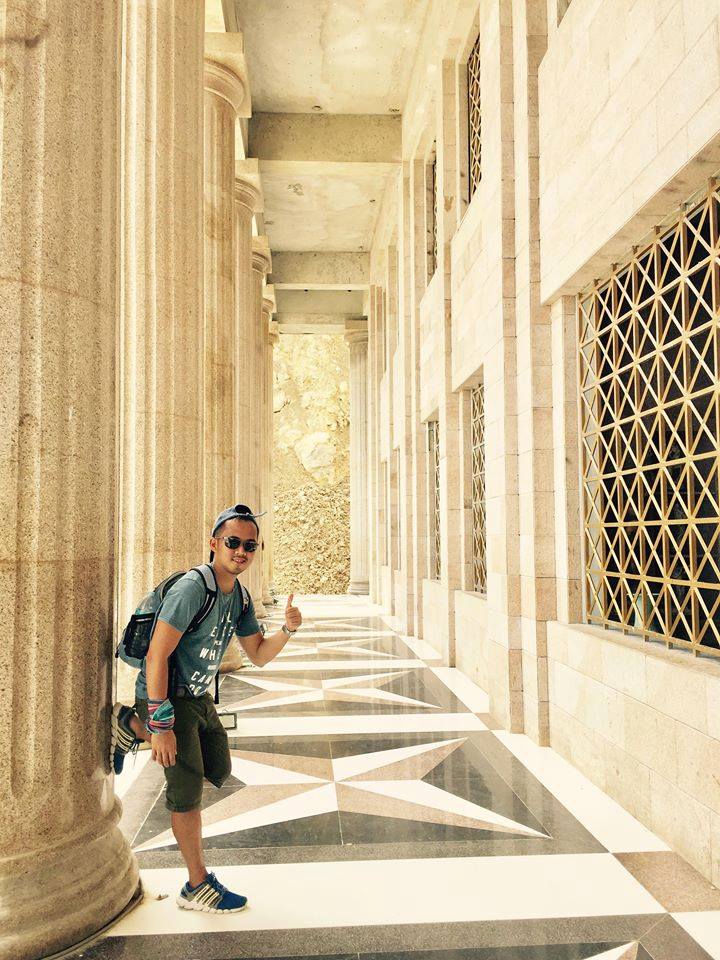 Highly inspired by Roman architecture, the temple flaunts with Doric columns, Grecian statues, granite floors, and marble fountain found in the main courtyard of the temple. Two golden lions are adorned in front of the temple that stood as guards on both sides of the main stairs where the portico leading to the nine-foot bronze stature of Leah – said to depict how composed, regal, genteel, and beautiful the Matron Queen of University of Southern Philippines was.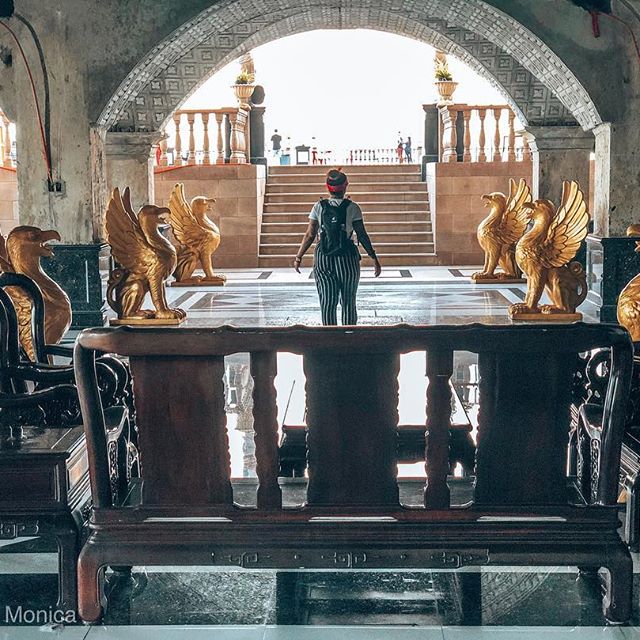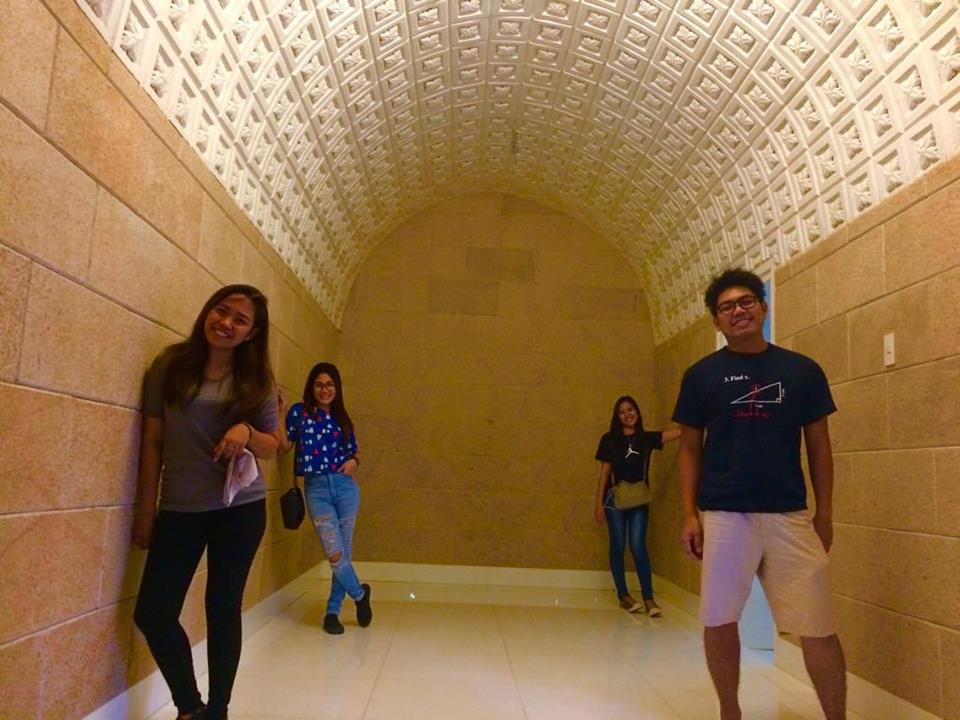 Temple of Leah is a perfect destination for photo shoots and city tours, most especially for those who want to get away from the hassles of the city and appreciate Cebu's skyline.
YOU MAY ALSO READ: Busay to Balamban via Transcentral Highway Ultimate Guide! 
How to get there?
OPTION 1: From downtown Cebu, ride a jeepney going to Busay and ask to be dropped off at the Mountain View Highway intersection. From there, one can simply take the short hike to Temple of Leah.
OPTION 2: From JY Square, take a habal-habal going to Temple of Leah. Fare rate ranges from P50 – P100 depending on your haggling skills.
OPTION 3: For a more convenient ride, just hail a cab to take you to Temple of Leah.
DETAILS:
Location: Roosevelt Street, Barangay Busay, Cebu City
Entrance fee: P50.00 per person with P100.00 parking fee for those who are bringing their own vehicle
Contact Number: (032) 233-5032