In the province of Cebu, there's no question that the biggest concentration of resorts are found in the island of Mactan – the island where our international airport is located. For locals, Mactan beaches and resorts are significant simply because they are the "closest" to the metro.

To put that into perspective, on weekends (that time most of us go out of town), going to any Mactan resort can take about an hour or less especially on Sundays and holidays.

Your non-Mactan alternatives on the other hand would take at least 2 hours regardless if you opt to go North (Tabuelan onwards) or South (Argao/Moalboal onwards). Lilo-an might take about 1.5 hours but I personally don't think the beaches there are worth visiting at the moment.
For families, another important aspect of opting for Mactan resorts rather than their further alternatives is safety. I don't know about you but when we travel as a family, safety is my number 1 priority and that's coming from a dad with extreme sports background and a rather high risk lifestyle prior to being a family man. Every family activity of ours puts safety first and that includes planning for contingencies and unwanted surprises and this is where a beach weekend can easily lean towards the ones in Mactan as the right ones have an in-house nurse and if need be, a private hospital capable of handing emergency situations is just about 15 mins away.

For sure the quality of some beaches in Mactan can't compare to say San Remegio's longest shoreline in the province or Pescador Island's biodiversity however, these further resorts just don't have the emergency services that can be had by the resorts of Mactan.

Overall, it's simply just safer to enjoy the resorts in Mactan and that's the main reason why I keep recommending them to friends and guests with kids.

Now that we have that out of the way, let's get on to what I believe are the best choices for you and your love ones based on our REAL LIFE experiences (not just basing from what others are saying on the internet – a very common practice these days).
Overall Best Regardless of Price
1st – Shangri-La's Mactan Resort and Spa
The top spot here and our safest pick would have been easier had Shangri-la's Mactan Resort and Spa didn't change their breakfast buffet policy earlier this year. What used to be 2 children below 13 or 18 can enjoy their breakfast buffet along with 2 adults has now been changed to below 10 years old. 10 years old above should pay 50% the cost of the buffet these days and that's about PhP600.00-800.00 (not entirely sure as this figure didn't matter to us for the longest time).

That said, I would still say Shangri-la's Mactan Resort and Spa still holds the top spot on our best in Mactan offering and is my family's most recommended resort especially since it has also been helping put Cebu in the map by being including in "The Best Resorts in the WORLD" list among others.
The place is about 30 hectares in total and I highly recommend you check out every part of it on your first visit (if you can). We, however, honestly spend 90% of our time just on the beach, building sand castles and snorkeling thanks to their 5 hectare marine sanctuary which is a host to ocean marvels you probably will find it hard to find anywhere else in Cebu (except of course if you're an experienced open water scuba diver).

Overnight stay for 2 adults and 2 kids should start at about PhP12,000.00/night depending on season, etc. Check out my ultimate review of Shangri-la Mactan Resort and Spa here.
2nd – Crimson Resort & Spa Mactan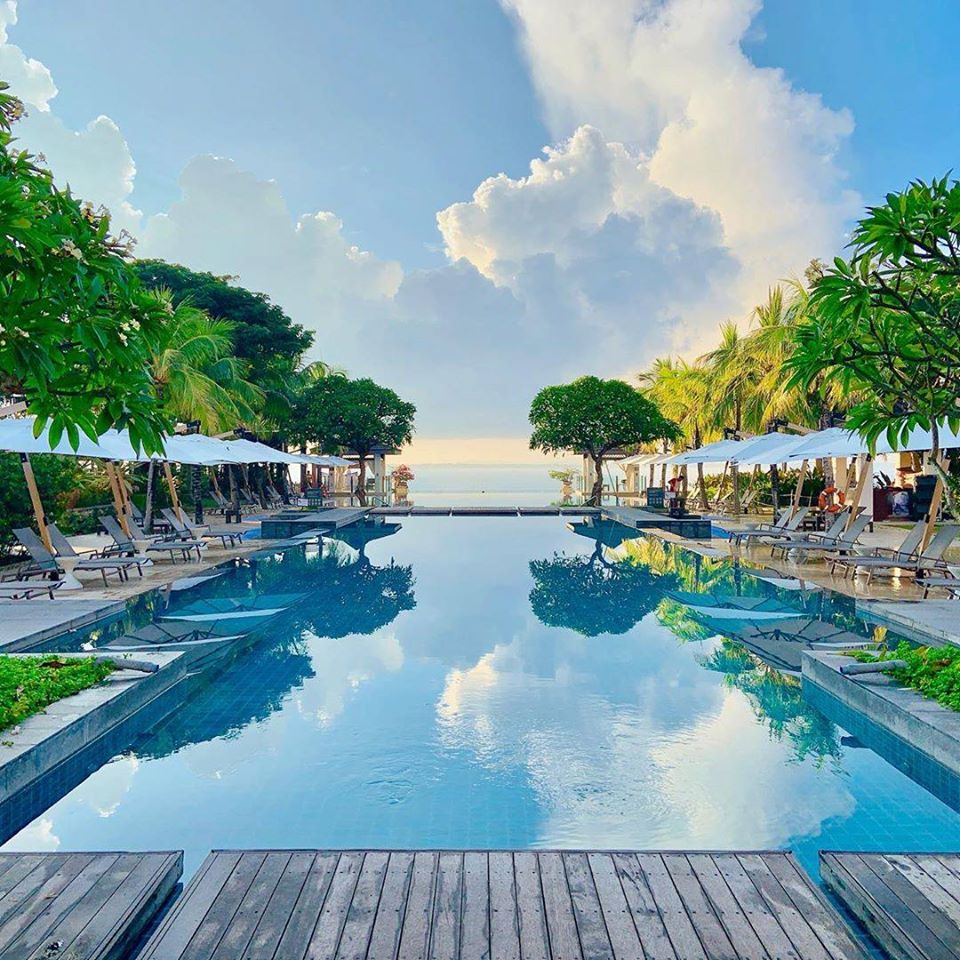 This resort used to be on our "ban list" after we stayed here just a few weeks after they opened. I had a terrible experience with their sound proofing (I could hear doors closing and some TV noise from the rooms beside ours – I'm very particular with noise to say the least) and the air-conditioning wasn't up to par with the job back then.

Thankfully, one Sinulog day, an impromptu decision that left us no other choice but to stay here once more (our usual pics where fully booked already) changed all that horrific experience.

My skepticism turned to fan right from the start. We were able to stay on their Oceanfront Villa and boy we couldn't be any more happier as it felt like we were in a private resort instead of one that's booked to capacity given we couldn't see anything/anyone else in-front of us but the beach!

After finding out they had just opened their "Crimzone", an area specifically made for guests with kids complete with a big kiddie pool, and an even bigger playhouse area topped with a lounge/bar for parents to relax while the kids are at play, I knew this has moved up our go-to resorts list fast.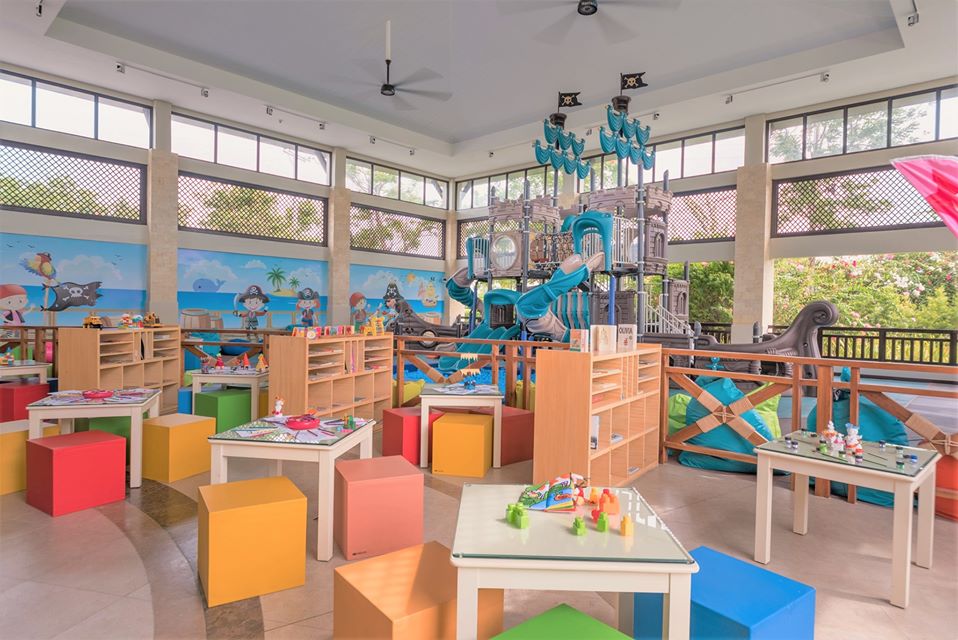 Given we are big on beaches and snorkeling – something our first experience here and judging from marketing collateral of this resort, just isn't one of their unique selling points – the addition of marine life with free fish feeding sealed the deal for us.

We loved the "new" Crimson so much that we came here again when family from north America visited just a few months later and they all didn't want to go home because of their amazing experience here!

Before I go on to the next on this review, let me also add something rather subtle if you are used to Cebuano hospitality. Crimson's flavor of hospitality is THE BEST in its class (but not in Mactan overall and I'll explain later). We've never experienced the level of somewhat personalized hospitality in a significantly big resort. This factor alone is what's making it hard not to put Crimson on Shangri-la's spot. In fact, if you're not into snorkeling, Crimson should be your #1 pick!


Overnight stay for 2 adults and 2 kids should start at about PhP10,000.00/night depending on season, etc. My ultimate review of it here.
3rd Plantation Bay Resort & Spa

Sure some would say this resort is rather dated except maybe for their "Zen" sauna area, but Plantation Bay still offers a lot more than what the "newer" resorts can especially for families.

Even if there's no place here to do snorkeling and I wouldn't recommend enjoying their tiny beach altogether since it's located just beside a somewhat public resort, everything else here is highly recommended and built with family enjoyment in mind.

Their saltwater man-made lagoons are filtered so the threat of contamination (some beach areas in Mactan is known to have more than advisable feces contamination) is significantly reduced if not eliminated altogether. There are plenty of them and most rooms are merely a few steps away which is something you can't experience in both Shangri-la and Crimson (besides taking Crimson's oceanfront villas).
The place also hosts 2 major kid friendly activity areas complete with ping-pong, billiards, ice hockey, a football table, and games (but don't go here for them video games please). For the parents, archery, a shooting range and wall climbing are some of the activities I highly recommend you should try here. All are complementary except of course for the shooting range which will set you back about PhP1,500.00 per clip.
Overnight stay for 2 adults and 2 kids should start at about PhP8,000.00/night (without breakfast unlike most in Mactan) depending on season, etc. Here's my Plantation Bay Resort review if you want to know more.
Best in Mactan Below Php 8,000.00
1st – Bluewater Maribago Beach Resort
Yet another "classic" choice for most Cebuanos when it comes to Mactan. Although this place doesn't have the best beach – some parts of it are somewhat muddy and smelly in all honesty – but the place has enough child friendly activities to keep your family business thanks to their play room, ample pools, pond, and the best breakfast buffet for its category. Not to mention the place has unparalleled customer service as well.
What you need to take note however is the fact that they have already started this "membership" program where weekends are guaranteed to be packed on the main pool (the only pool accessible to members who aren't staying overnight). The place can get really crowdy over the weekends so best check them out on weekdays.

An overnight stay here would be about PhP7,000.00.
2nd – Costabella Tropical Beach Resort
We used do a lot of day use (at least once a month) at Tambuli Beach Resort but once it got closed, we had no choice but to look for an alternative. This brought us to Costabella Tropical Beach Resort since it's just in the same area as Tambuli.
Before their renovation, things were a lot cheaper (like below PhP5,000.00 a night) but with the newly renovated rooms and a new added pool (if memory serves me right), things are now at about PhP7,600.00 a night.

No specific area for kids but they do have a pool with slides and kid friendly depth for some parts. The beach is better than that of Maribago Blue Waters as well.
The main reason this isn't on top of this category however is because of the food. It just can't beat the top dog's breakfast buffet.
3rd – Pacific Cebu Resort
We got to this place in one of our random "explorations" one day. Although both times we stayed here were during the days it hasn't been renovated and re-branded. Back then a small villa type sets you back less than PhP5,000.00 and you get to enjoy one of the breeziest resorts in Mactan (it must be its location).

The place used to be very quiet and serene back then – something we always welcome. I have to mention this bit since I've read many reviews on TripAdvisor saying contrary to this these days.
The beach here I would say is better than Bluewaters and maybe even that of Costabella's as well but the food experience we got was the worst in this list. Since the re-branding though, I am hopeful the food has now improved especially since a night here can set you back about PhP7,000 already.
Special mention
Abaca Boutique Resort Restaurant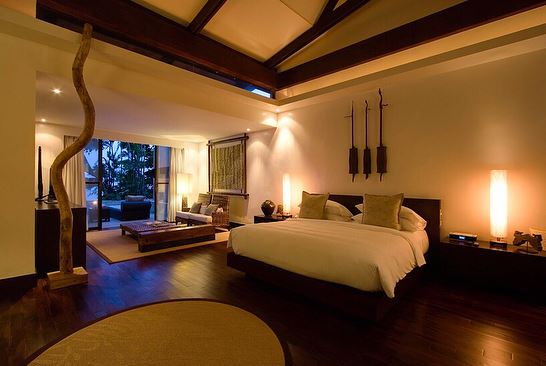 This boutique resort (only has like 6 suites) is the reason why I couldn't tell you that Crimson's top of its class customer service can't be the overall (regardless of price range) win.

The overall best customer service experienced we've had in Mactan belongs to none other than Abaca Boutique Resort Restaurant.

Right from the moment I called them, the phone sales was very courteous and more importantly, she gave us a rate lower than what was advertised on their site! On the same night, I also did a few calls to our local favorites and one even gave us a more expensive rate than what was on their site!

Of course you also have to understand that this the only resort in Mactan that we've tried that comes with a personalized butler service! So yeah I guess that naturally makes a whole lot of difference huh?

This also has one of the most coveted restaurants in the area where doors are constantly closed because they are mostly booked so if you read up to this part, I'm sure you understand how we value food as well.

An overnight stay can set you back about PhP15,000.00 a night here. Read my full review of Abaca Boutique Resort Restaurant here.