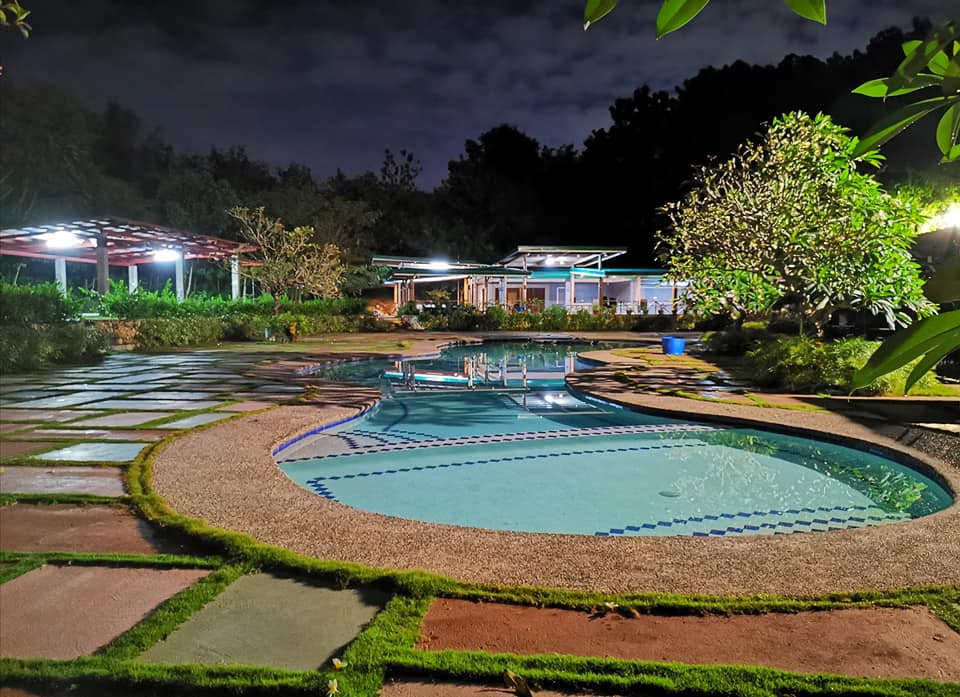 The Kloof's swimming pool and nice garden // Photo source: The Kloof Facebook Page
Are you looking for a great venue for your barkada get-together, family bondings, and reunions? Where the kids can enjoy the pool and splash all day, and the adults can have some relaxing time and grill yummy foodies. Open daily from 9:00 AM – 6:00 PM daily, The Kloof is a nice place to unwind and cool down without having to go far away from the city – because it's right in Consolacion.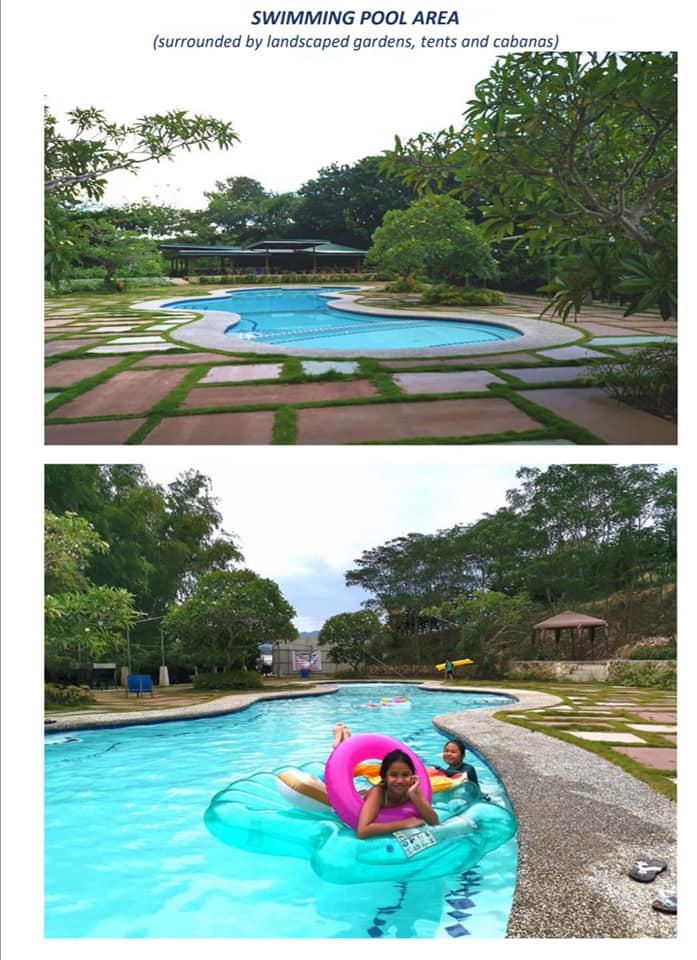 The place is also ideal for Team Building activities, Company Outing and other company events such as Training and Seminars. Schools can also rent out the place for their Recollection and Retreat events. It looks like a good place to set up your tents and have a camping adventure with friends and families. Plus you'd have proper restrooms and the pool to enjoy some night swimming.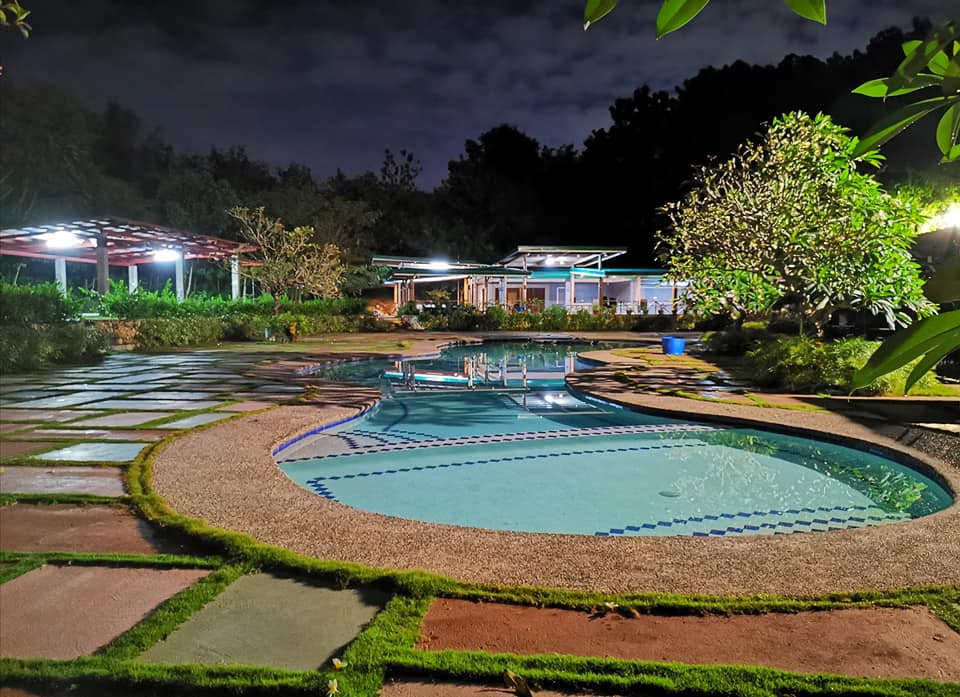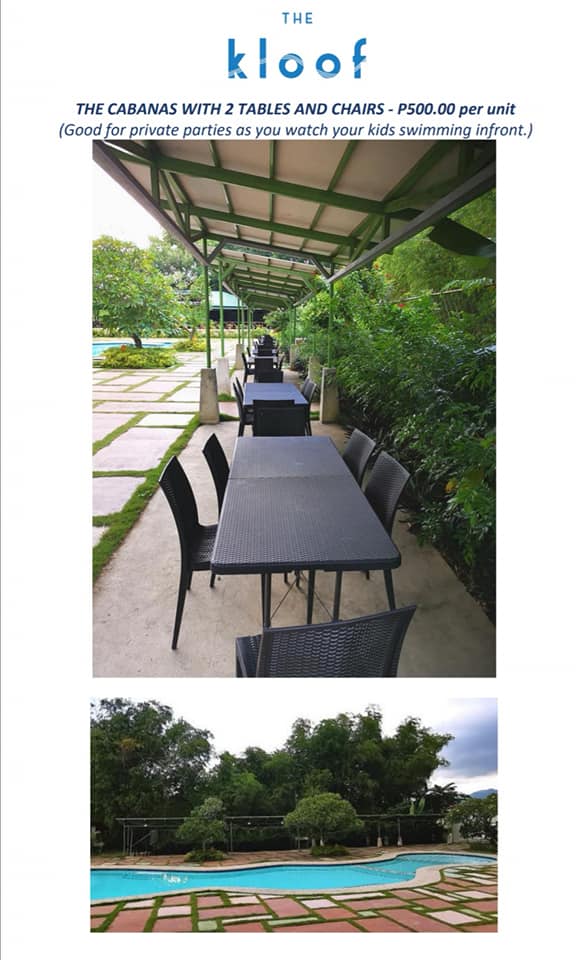 The Kloof also allows guests to have the place rented out for Birthday Celebrations, Weddings, and other Ceremonial or Themed-parties. They offer different packages for groups of families or for companies. It's a big place and has a nice big pool for splashing and cooling down. Then you can fill your tummies with freshly grilled foods and pair it with lots of rice, yeah.
The pool resort sometimes has a special event called Unli BBQ Weekend. I suggest you follow their Facebook Page to keep posted on the schedule for this one. You will get to enjoy unlimited BBQ, unlimited rice, billiards, and videoke for only Php 299 per person. Not bad, yeah? 🙂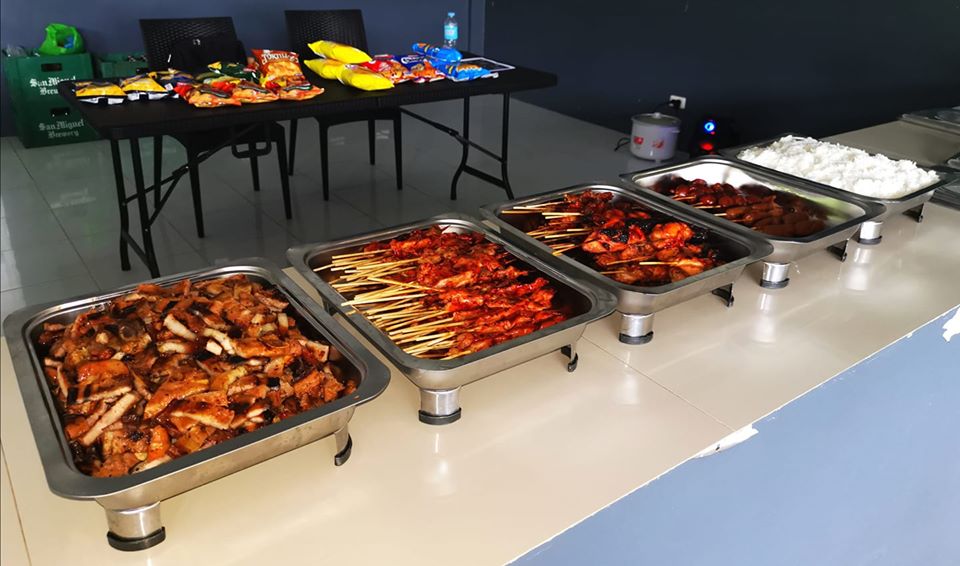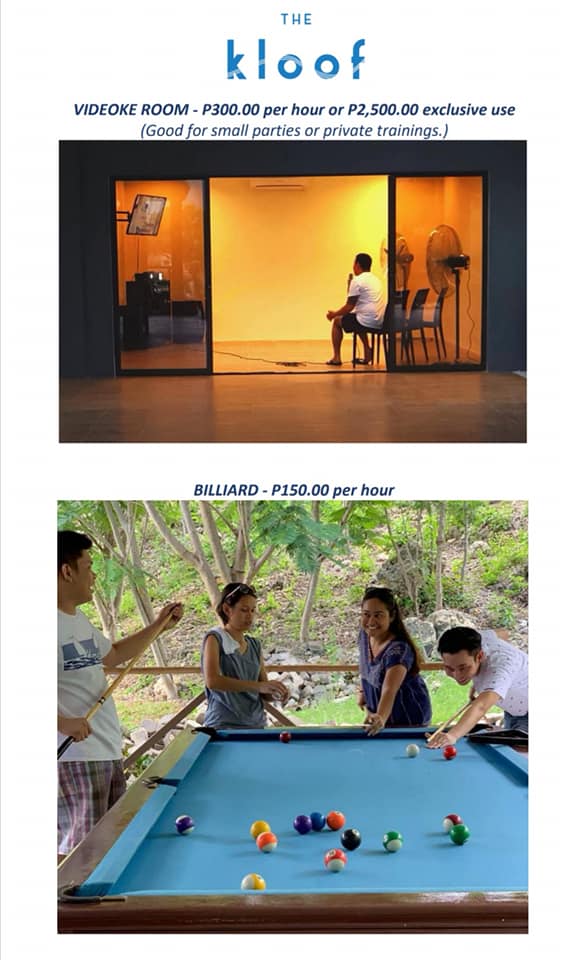 Rates
Day Use Rates:
Walk-in/ Regular Rate
– Php 150 per person
– the same rate applies for children above 2 years old
Children 2 years old and below
– can get in for free
Advance Booking Discount
– Php 100 per person
– pay directly to their Metrobank account
– send them a message for the details
Cabanas with 2 tables and chairs
– Php 500
– good for up to 12 people
Private Tent with 1 table and chairs
– Php 500
– good for up to 10 people
Air-conditioned Function/ Videoke Room
– Php 2,500 a day
– Php 300 per hour
– good for up to 20 people
Billiard Table
– Php 150 per hour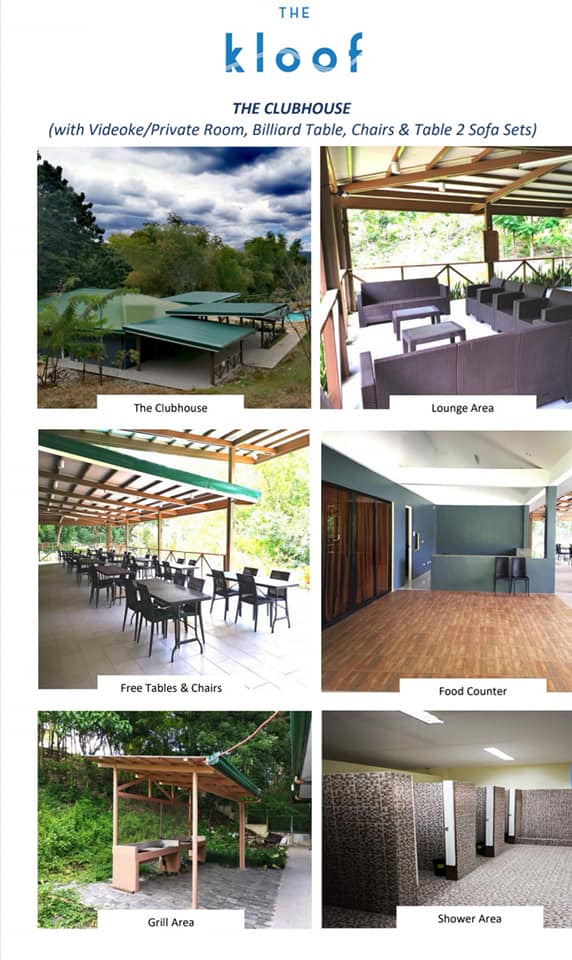 Recently, they've opened their place for guests who would like to stay overnight.
The rate is for Php 5,000 a night. This overnight rate includes:
air-conditioned dormitory room
check-in time: 3:00 PM
check-out time: 12:00 PM (next day)
guests may check-in at 1:00 PM if there are no prior bookings
overnight stay at The Kloof
includes 4 double-decker beds (can accommodate up to 8 people only(
use of swimming pool until 10:00 PM and the next day
use of Videoke Room and Billiard for 4 hours (6:00 PM – 10:00 PM only)
regular rates apply on succeeding hours the next day for Videoke & Billiards
additional person charge of Php 250 each in excess of 8 guests
you may need to bring your own tent or sleeping mats for those with additional guests
you may rent The Kloof tents at Php 500 each, per night
cooking provisions and refrigerator is provided
guests may bring their own and cook near the grilling area
The Kloof also offers Special Group Packages, and these are the rates:
FAMILY PACKAGE
Php 5,000
can include up to 30 people
additional person will be charged Php 100 each
reserved space at the Clubhouse but not exclusive
unlimited use of the pool
free use of the grill area
free 4 hours use of billiard table and videoke room
maximum of 9 hours per booking
An additional charge of Php 1,000 per hour in excess of 9 hours
COMPANY PACKAGE
Php 10,000
can include up to 50 people
additional person will be charged Php 100 each
exclusive use of all amenities (clubhouse, swimming pool, videoke room, and billiard table)
maximum of 9 hours per booking
an additional charge of Php 1,000 per hour in excess of 9 hours
NOTE: For Group Rates Booking, guests are required a 50% down payment to reserve the date. Full payment is required 1 week before the event date for full confirmation. All payments received are non-refundable and non-transferrable.
Non-swimmers and athletes preparing for their upcoming competition can also take Basic and Advanced Swimming Lessons at The Kloof.
Age Requirements for swimming lessons – 5 years and older
Schedule – based on the student's plotted schedule excluding booked dates by The Kloof guests
Weekdays: 4:00 PM – 5:30 PM
Weekends: 7:00 AM – 8:30 AM
Duration – 10 sessions
Fee: Php 4,500 per student
Amenities
Clubhouse
Swimming pool (up to 4 ft deep)
Function/ Videoke Room for private parties
Cabanas and Tents beside the pool
Grill area
Billiard table
Open spaces
How to get there
The Kloof is located in St. Francis Hills, Tolotolo, Consolacion, Cebu
CAR: Pass by the road beside San Narciso Church in Consolacion and go straight until you reach an intersection (200 meters away or so). Turn left going to Tolotolo and follow the road going up until you reach St. Francis Hills Subdivision. Go inside the St. Francis Hills' Main Gate and tell the guard you booked at The Kloof. The guards will require you to register at the guardhouse. Along the way, you will pass by Sta. Lucia back gates, Hampton Hill, and Aspen Heights. The Kloof is near the Augustinian Spirituality Center.
PICK – UP / DROP OFF: The Kloof offers to pick up and drop off guests at Fooda Saversmart or City Mall Consolacion. Transportation requests must be booked and paid in advance. Fare – Php 200 minimum per trip up to 10 persons. Additional of Php 20 per extra person.
Information
The Kloof is open daily from 9:00 AM – 6:00 PM. For more updates and inquiries, you may visit their Facebook Page – The Kloof or give them a call at 0926 634 7607.