Mactan Island is known for its prestigious beach resorts, seafood, guitars, historical spots and for being a second home to many tourists. We also have a lot of foreign students studying English in Cebu, and many of them are based in Mactan.
Almost every business on the island is priced higher than usual because the island is a tourist spot itself. So much of our history as Cebuanos and as Filipinos have been carved in the Mactan soil, so it deserves proper recognition from all over the world.
And so, we would like to feature this beautiful island by showing you what else you can do, as a local, in Mactan, aside from going to the beach. However, going to the beach is on our number 1 priority!
Explore the beaches
In Cebu, going to the beach is almost just 30 minutes to an hour away. It is very convenient, accessible and very worth it.
If you are into the more reputable/expensive beach resorts, we have a couple that we can suggest. Among our favorites are Plantation Bay, Crimson Resort and of course, Shangri-la Mactan Resort.
These resorts are among Cebu's pride when it comes to luxurious vacation destinations. The rates could be a little overwhelming but there is nothing more pampering than to spend a little extra for yourself!
Don't worry if you do not have budget for an expensive resort as we have other options such as Mactan Newtown Beach, Hadsan Beach Resort and Rendezvous Beach Resort.
Study English
As mentioned in the introduction, Mactan has countless English schools for foreigners. They learn English in Cebu because Cebuanos are very good English speakers, teachers, and friends!
Visit the historical spots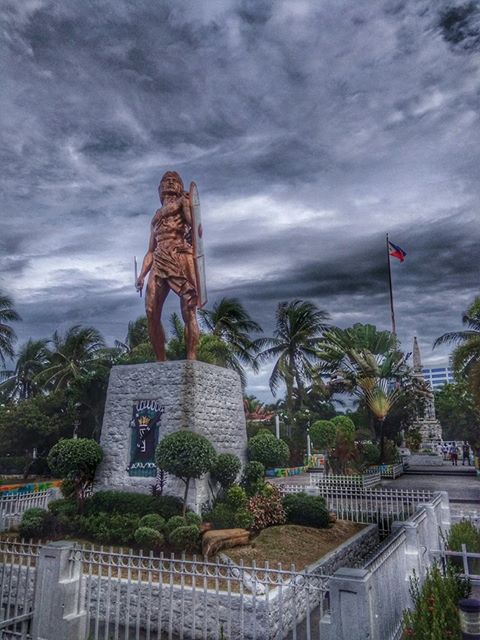 Since the beginning of the early Filipino revolution when Lapu Lapu fought against Magellan, Mactan has earned the respect of the entire nation. Thus, giving so much appreciation and recognition to its beauty and history.
You should make time touring around the island, focusing on understanding its history and how our ancestors in Mactan fought for our liberty as a people, against the intruders.
Buy locally-made guitars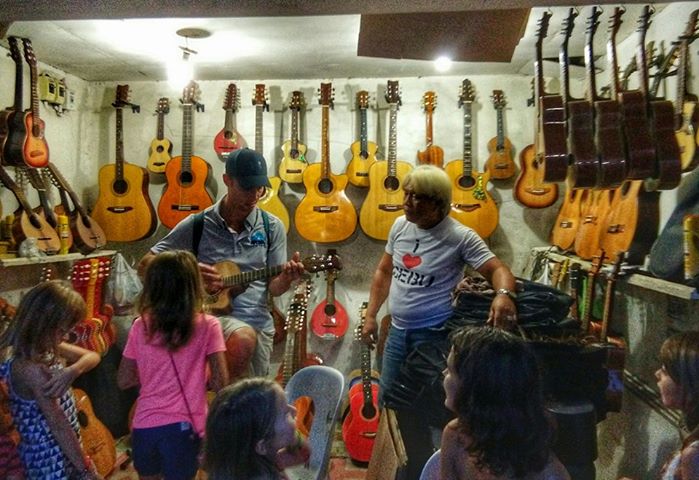 The people of Mactan are also known for their world-class quality guitars and ukeleles. Even non-Cebuanos come to buy for themselves or as gifts. I think I got my first guitar here. Their prices are very affordable as compared to the commercially branded ones, but the quality and the durability is very competitive. Support locally-made products by buying one of Mactan's guitars.
Food trip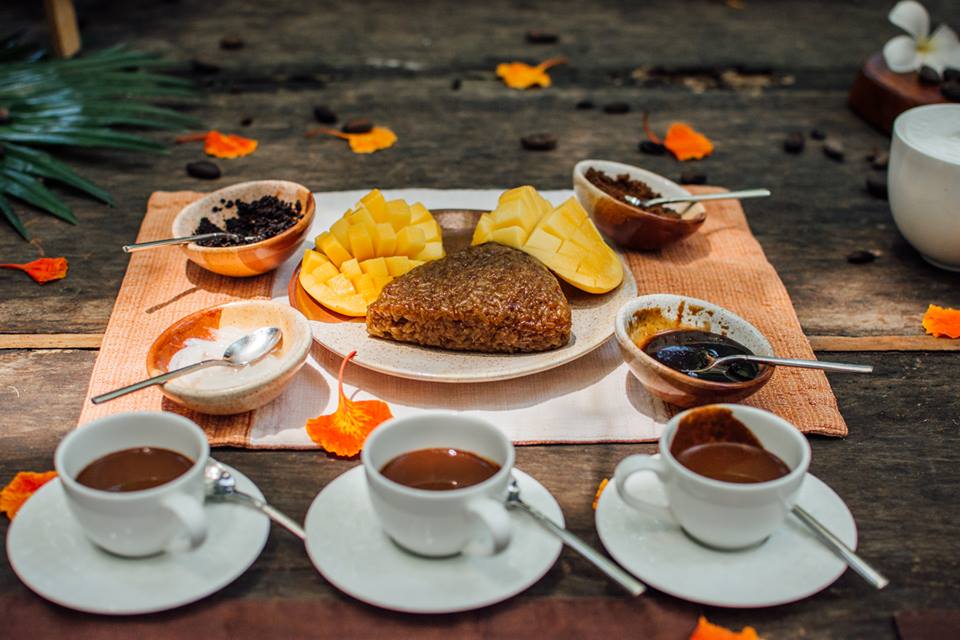 Mactan is a very diverse island. We can see a gazillion Korean, Japanese, American and Chinese restaurants all over the place. Coming here to explore the food would also mean that you have traveled to many different countries all at once!
Aside from the international influences, Mactan is also very popular for SUTUKIL (sugba, tuwa, kilaw), it means a variety of ways to cook seafood. Sugba means to grill, tuwa means to add stew and kilaw means to cook raw seafood in vinegar alone.
Food trip is also possible in the mentioned beach resorts above. They offer the best food dishes in Cebu.