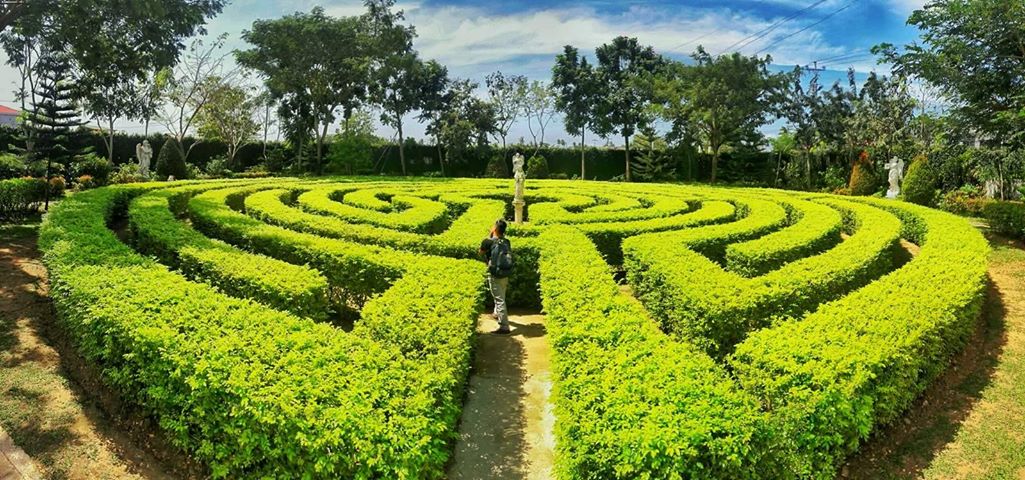 The Labyrinth
You might have seen this lush green maze garden all over your social media feed and you are itching to go, am I right?
But is it worth the hype?
The Labyrinth is a maze garden located in Capilla Santa Ana, a small, private chapel in Toledo. The chapel also doubles as a museum because it displays old relics from the 17th century which includes paintings, statues, and some religious pieces.
Visiting the attraction would also mean revisiting history and discovering more about one's religion. If you want to come as an adrenaline junkie, you should not because this place is sacred.
However, if you want a little adventure, check out the maze. This thing will tire you!
Tourists usually come to visit as a side trip from their main adventures, to see a fresh, new scenery. This is refreshing indeed!
How to get there
From Cebu City South Bus Terminal, take a bus going to the terminal. You can also take a V-hire from San Carlos Main (100 pesos). From the town, take a habal-habal to get you to Capilla Santa Ana, all the drivers know where to go.
Prepare 100 pesos as an entrance fee to the museum. You have to pay and present your receipt to the guard to let you in.
Malubog Lake
The Malubog lake is a big body of water surrounded by a green pasture. Although it is overflowing with beauty and serenity, it feels just as mysterious as it seems.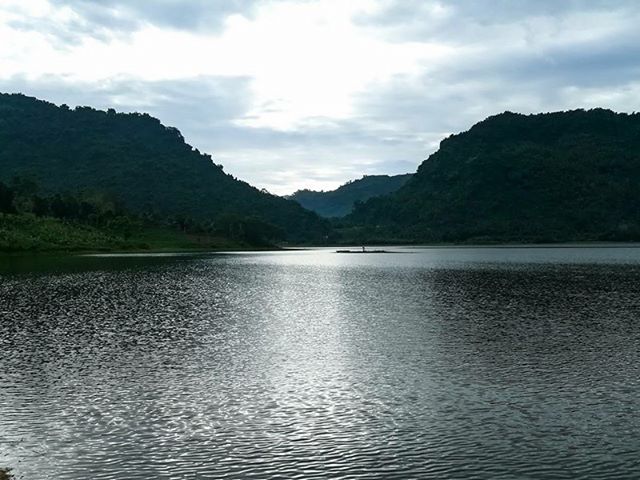 Stories of mythical creatures such as a massive-sized octopus scare tourists because it is said that a number of people have already gone missing for misbehaving, and these creatures are the culprit.
Whether the stories pertaining to the mysteries of the lake are true or not, all tourists must not misbehave when coming here.
The fun side? You can hop on a small boat to tour the lake for 10 pesos.
Hiking to the lake would certainly clear your mind from whatever that is bothering you. This little adventure is worth it.
How to get there
From the South Bus Terminal, take a bus going to Toledo City's Magdugo Elementary School in Brgy. Juan Climaco. Take a habal-habal to the barangay hall to meet your guide for orientation.
Biga Pit
This astonishing view is sadly not available for recreational purposes but you can still enjoy the sight through an educational tour.
This facility is a storage for "mine tailings". Mine tailings mean a dump of toxic waste from the copper mining. If you are planning to take a dip, sorry but you can't. Don't worry, the view from the top is the highlight of it all.
How to get there
If you are riding a bus from Cebu City, get off at the Toledo Fish Market. Take a habal-habal to the Carmen Copper Corporation. But first, ask permission and set an appointment. Visit their website for more information.