Photo submitted by Joecel Salili Jugalbot
It's always summer somewhere…
And one of the sweetest things about living in the tropics is that it's summer almost all year round. I personally love the hot weather and whenever possible, I try to visit the beach as much as I can.
Camotes Islands is a group of islands in the Camotes Sea, Philippines. The island group is located east of Cebu Island, southwest of Leyte Island, and north of Bohol Island. Also, the place is surrounded and has been blessed with white sandy beaches and crystal clear blue waters.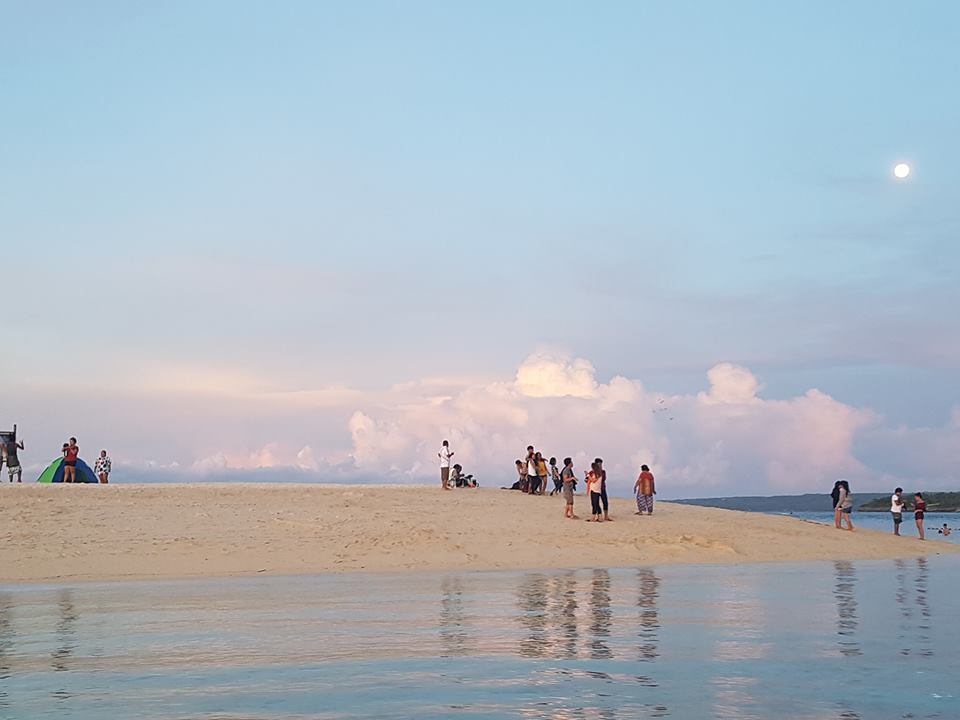 I remember leaving my heart there back in 2008 when I went with my family and family friends for the holy week. I could never forget how absolutely beautiful it was in there. Life on this island is definitely slow and simple, which to me is the dream life.
The Camotes Islands offers a number of awesome beaches, and have attracted the attention of beach lovers from all over the world. And while many of these beaches have become popular both with the locals and foreigners, there are still some that aren't that known. One of which is the Tulang Diot island.
Tulang Diot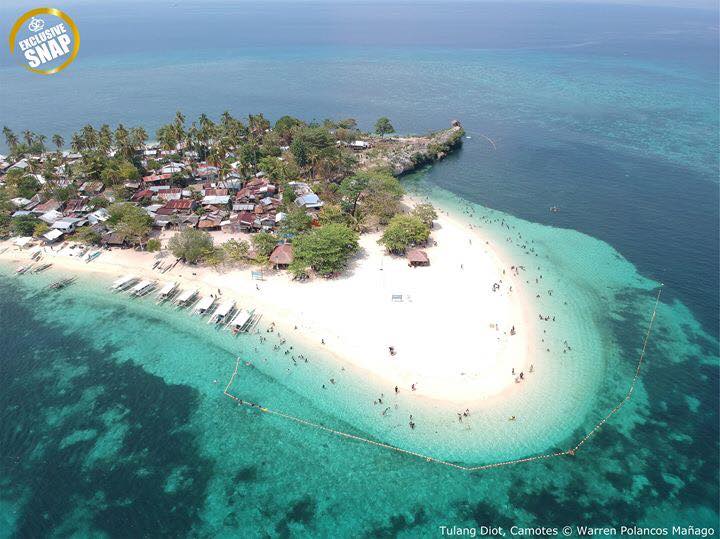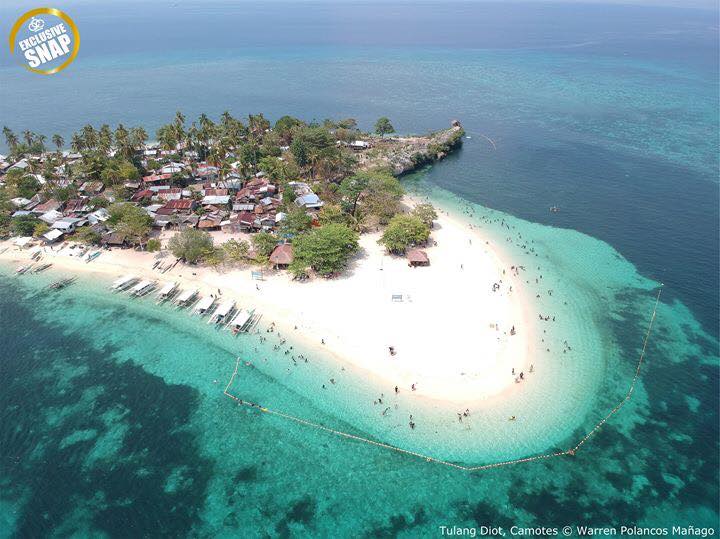 The Tulang Diot is a small island and belongs to a place called Tulang by the locals. Tulang is divided into two – Tulang Dako and Tulang Diot. "Dako" in the Cebuano dialect means big, while "Diot" means small. I guess that's where the expression dyutay lang comes from, ever heard that? 🙂 Tulang is a part of Brgy. Esperanza, San Francisco, Pacijan Island. Tulang Dako is part of the main island, while Tulang Diot is a small islet off the coast of San Francisco.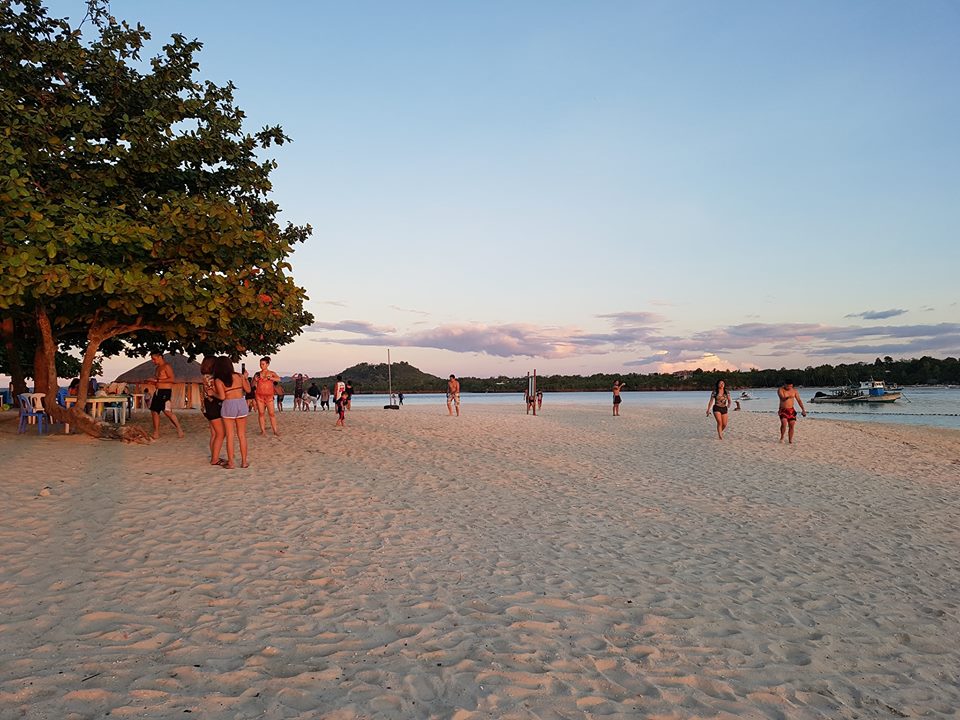 This gorgeous little island isn't commercialized so there aren't any fancy establishments in the area – no restaurants or hotels. Tourists have the option to bring their own food or make arrangements with the locals for them to cook your meals. You'll have to pay for them of course and also I think it's better to have them cook your food two hours before your mealtime, 'coz it may take some time.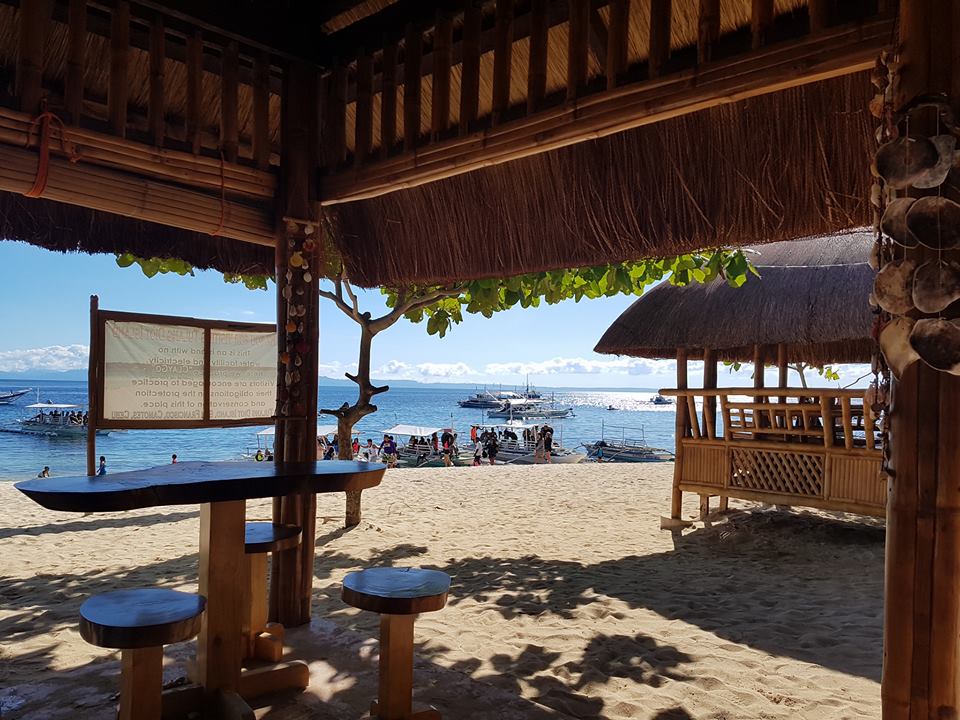 There are also a couple of sari-sari stores on the island where you can buy products that you may have forgotten to pack. Goods like biscuits or chips for snacks, canned goods, candies, soft drinks, beer and hard drinks, kerosene for grilling, etc.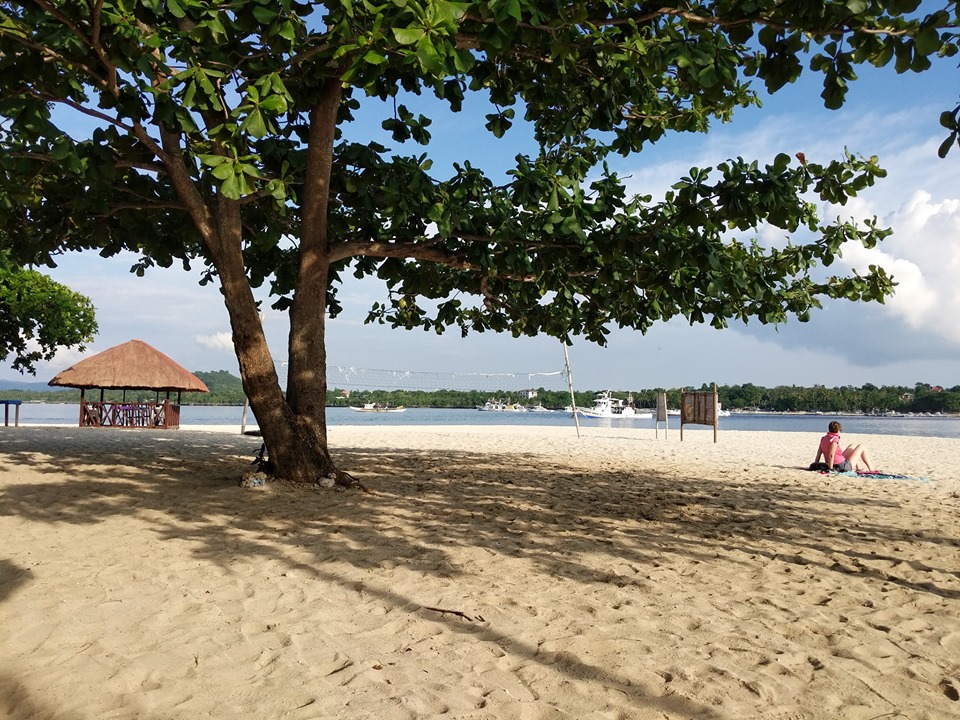 Please note that the Tulang Diot island only has electricity powered by a generator and is turned off at 10 PM. I don't think you'll be needing it though, because I'm sure the sea breeze is enough to put you to sleep. Plus it's much better to just build a bonfire and then stargaze afterward.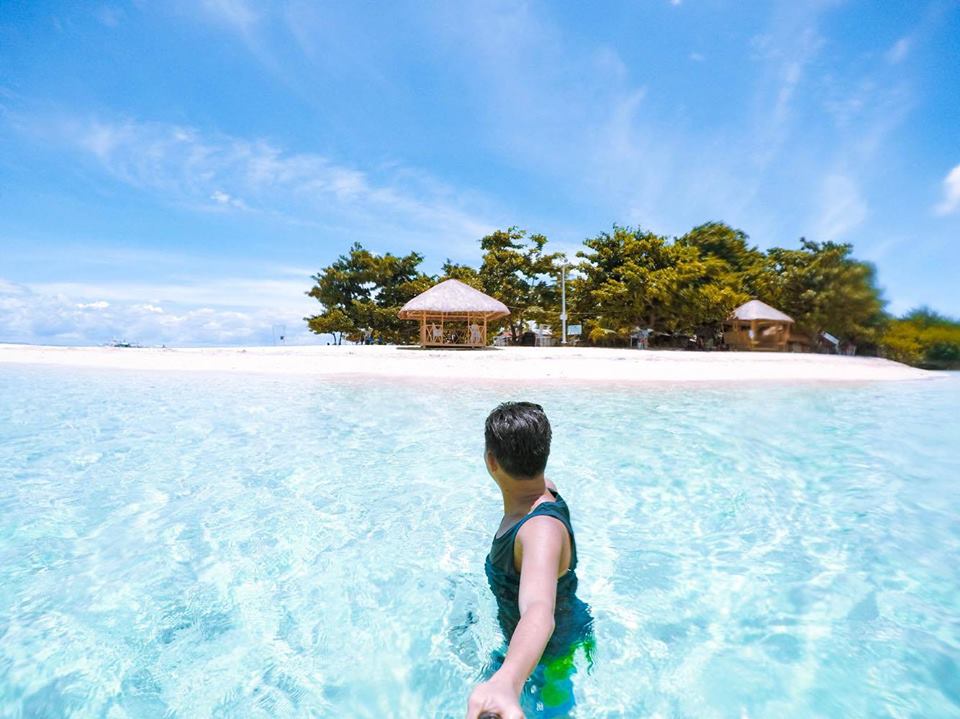 The island also has a lighthouse that you must visit on your trip there. You can get a good view from the top of the lighthouse. Locals also said that there is a cave on the island but it isn't open to tourists.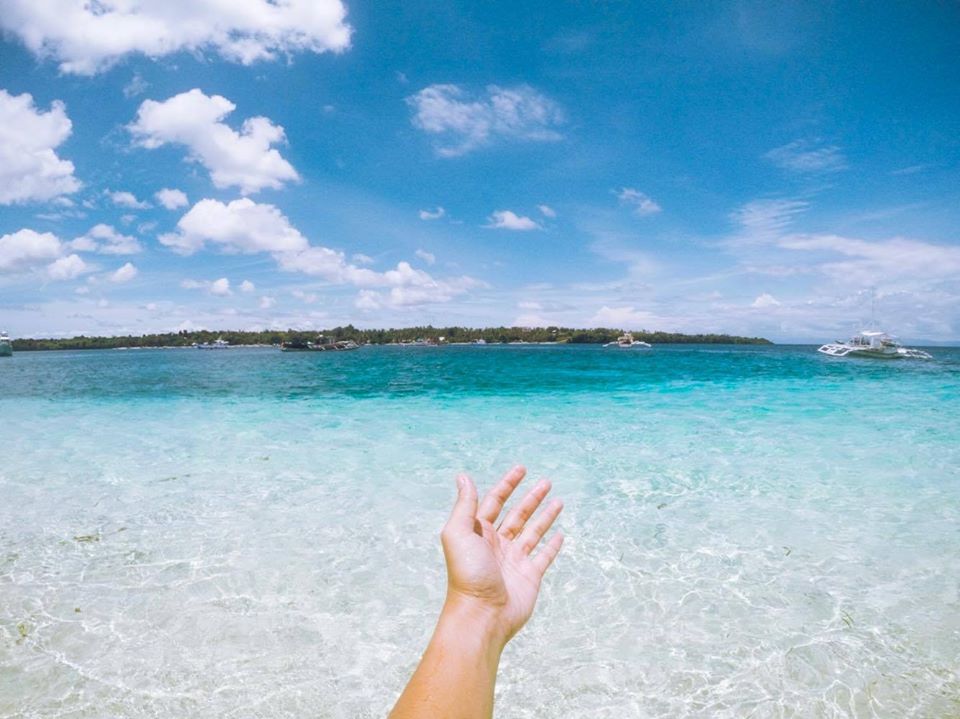 Another trait of the island is its beach, the stretch of sandbar that gets submerged during the high tide and appears when it's low tide. When it's high tide, only adults should be swimming in there and children aren't recommended to swim in this part.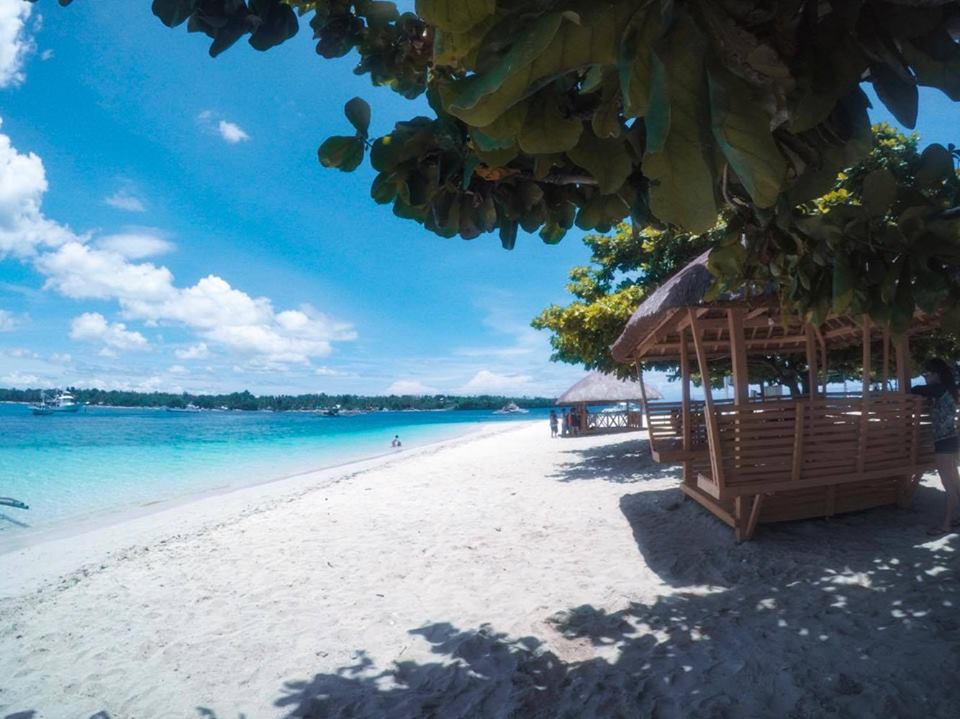 Taking a dip here, sunbathing and snorkeling sounds like the perfect day at the beach. Plus add in some fresh fruits and vegetable salad, lots and lots of water to keep you hydrated. Mm mmm! Let the kids build sandcastles or collect sea shells around the island. 🙂 Sounds so chill.
Read: Soli Soli Festival in San Francisco, Camotes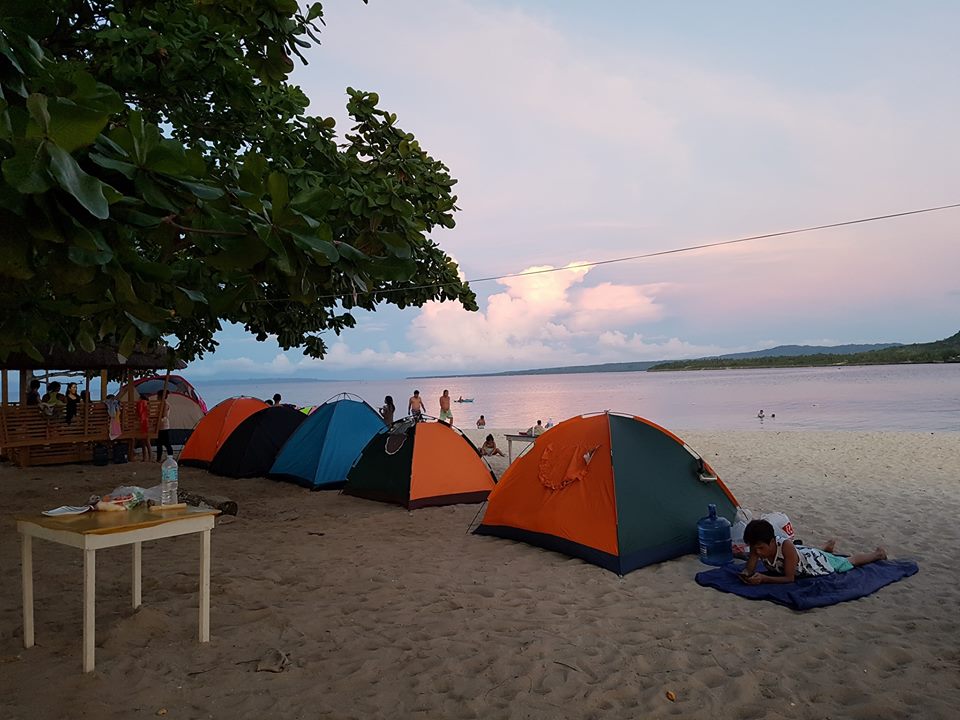 For those wishing to stay overnight in the Tulang Diot – you should bring your own tent and just pay the fee for staying. I can already imagine the gazillion stars you'll see from here, just laying there on the white sand. Ughhh ❤️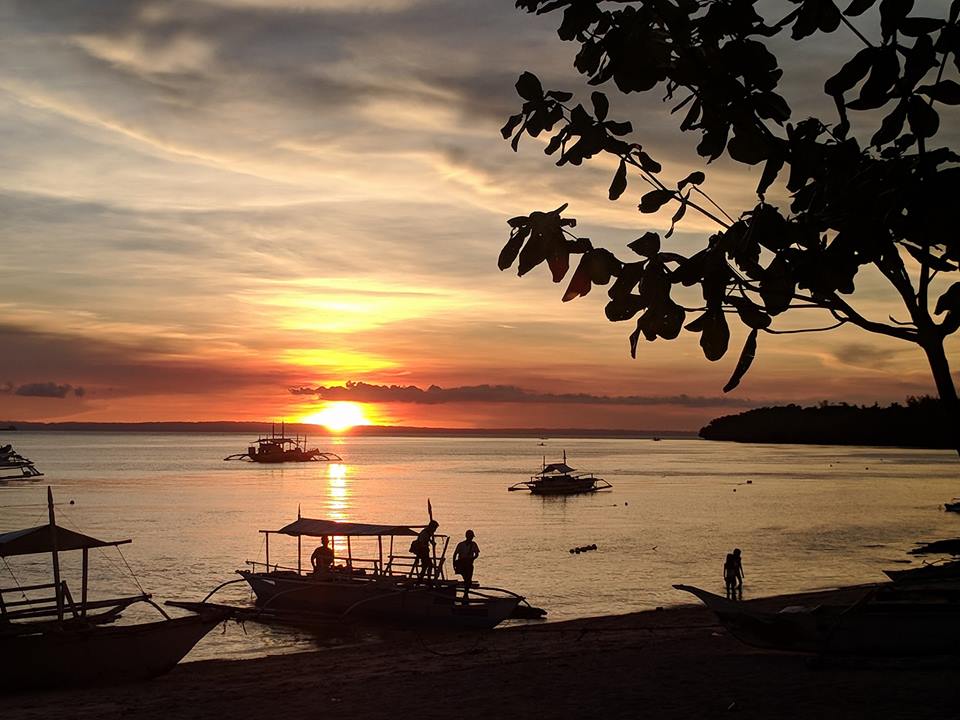 Rates
The environmental fee at the Tulang Diot is Php 10 and also the pump boat fare (one-way). Tents and cottages are the only options they have for overnight use, as of the moment. You just need to pay a fee of Php 150 a night when you bring your own tent and cottages for rent range from Php 500 to 700 depending on the size.
Read: Camotes Travel Guide
How to get there
The Tulang Diot Island is located in Brgy. Esperanza, San Francisco, Camotes, Cebu.
The most practical way to get to Tulang Diot is by getting on a bus bound for Danao – from the North Bus Terminal, then tell the conductor you'd like to be dropped at the port
Once you get to the port, take a boat headed to Consuelo Port in Pacijan Island
When you get to Pacijan Island, you then hire a motorcycle/ habal habal to bring you to Tulang Dako in San Francisco
When you get to Tulang Dako, you will see boats waiting for visitors who want to go to Tulang Diot, which is only five minutes from Tulang Dako
Information
You may visit their Facebook Page – Tulang Diot Island and send them a direct message for any inquiries.
You may also contact them through the following numbers:
0945 1442 282 Globe
0918 5893 801 Smart
0942 4502 052 Sun
Gentle reminder: Please please respect and be kind to the beach and the locals. Dispose of your trash properly, don't throw them into the ocean. Clean as you go. So that many more will be able to enjoy and get to experience this natural beauty.