Coffee lovers, rejoice! A new brand of homebrewed coffee is bringing specialty coffee straight to you so you can get that caffeine fix wherever you are—at home, at work, in school, wherever. Twelve of Twelve Coffee delivers bottled cold brew coffee to bring not only convenience and refreshment, but also to make specialty coffee affordable to more Cebuanos.
Spreading specialty coffee
Specialty coffee refers to an entire process of producing coffee, from farming to roasting to extracting to cup using. It takes a certain level of coffee beans quality to qualify as specialty.
Twelve of Twelve Coffee is a start-up team of homebrewers and coffee aficionados, with a special penchant for specialty coffee. Michael Pantinople is the man behind Twelve of Twelve Coffee's rich flavour. While he is a graphic designer by profession, he is a homebrewer by passion. This interest has driven him to do in-depth research and explore places to know more about specialty coffee by learning from the experts and experiencing it first hand.
He then made it a mission to bring specialty coffee to a greater mass audience for it to be experienced and enjoyed. "I was really impressed by the intricate art that comes with the whole process—from farming to roasting to brewing to cupping to actually tasting," shared Michael. "I found myself wishing more people would be able to discover and appreciate it. Thus, from a hobby of brewing at home, we have decided to share specialty coffee to everyone else."
Cold brew treat on-the-go
Cold brew uses a unique brewing method. It is made from coffee beans that have been steeped in cold water for long hours. Instead of heat, it's time that extracts the flavor.
The process sounds sophisticated, right? Not really. Twelve of Twelve Coffee has come up with an original, premium tasting recipe without being intimidating. This is done perfectly with on-the-go bottled cold brew that can be indulged daily. To bring premium quality in every bottle, Twelve of Twelve Coffee sources from one of Cebu's top roasters, Linear Coffee Roasters, using the internationally recognized Guatemala Finca Sta. Isabela coffee beans, which is known for its full body and rich flavor.
Currently, Twelve of Twelve Coffee delivers cold white brew while in the process of preparing to launch an all-black variant. Each serving is delivered fresh as it is handed to the client within 24 hours of brewing and bottling.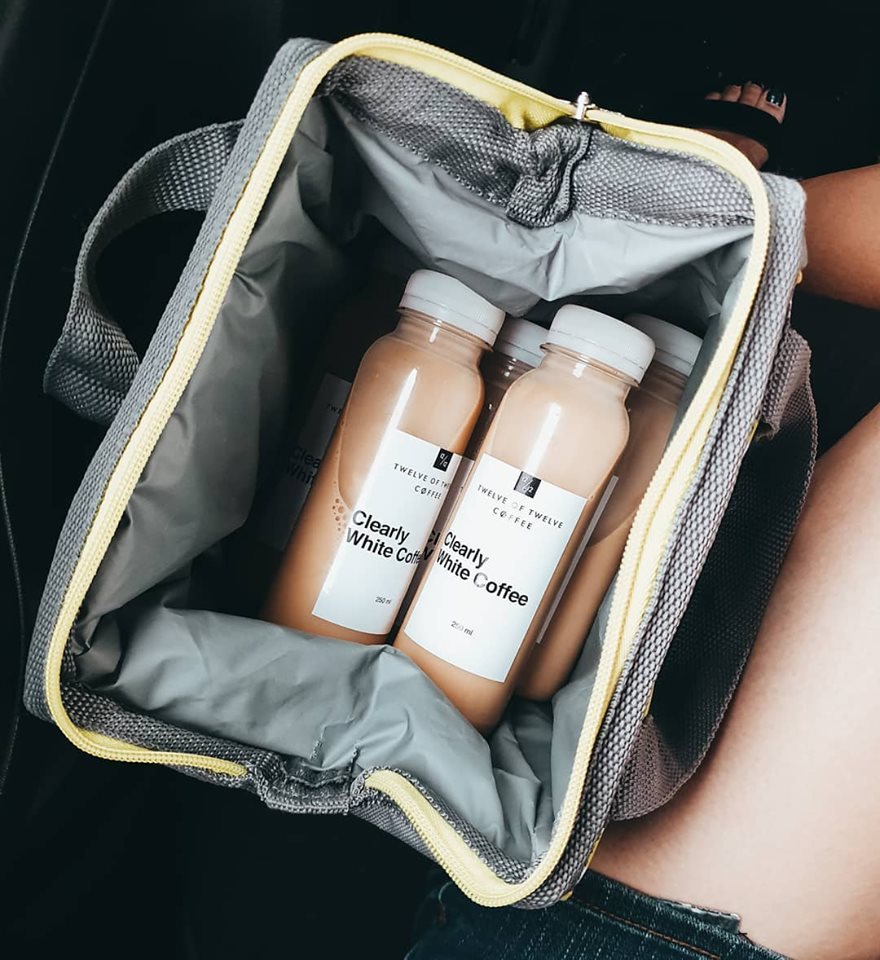 Photo from Twelve of Twelve Coffee
"We're often asked why it's named Twelve of Twelve," said Michael. "There's a personal reason behind it, which involved birthdates, but truly, it's also because that's how we aim to score when it comes to brewing—perfectly. We simply want to bring easily enjoyable, premium quality, made-with-love cold brew, without you spending premium."
Check out their page to get your coffee fix now:
Facebook: https://www.facebook.com/twelveoftwelvecoffee/
Instagram: https://www.instagram.com/twelveoftwelvecoffee/
Like this article? Please share your thoughts below!