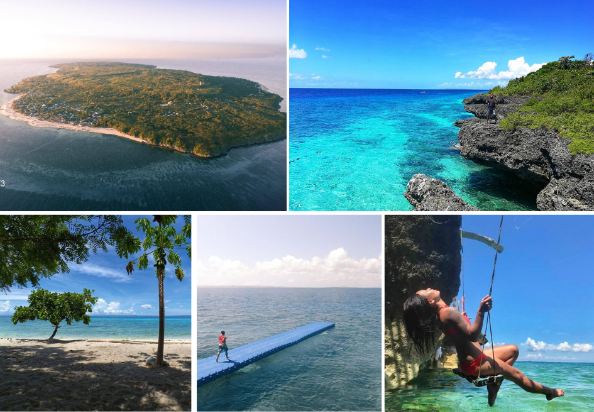 How many islands does Cebu have? More than a hundred. How many have you been to? Well, this summer add more islands to your growing list of destinations by visiting one of the hidden jewels of the province – Kinatarkan Island.
Located nearly 25 kilometers west coast of Cebu and 12 kilometers northeast of Cebu's Daanbantayan is a beautiful paradise waiting to be discovered. Kinatarkan, or Guintarcan as fondly called by many, is an island part of the municipality of Sta. Fe with an approximate population of 10,000 people distributed into three barangays: Hagdan, Kinatarkan and Langub. This island flaunts with long white beaches, towering rock cliffs, caves, coves, and lagoons waiting to be discovered. Because of its magnificence, it was chosen as one of the locations for the movie "I found my heart in Sta. Fe" and was previously featured on an episode of Jessica Soho.
While the island boasts of its natural wonders, it also suffers from lack of support from the government because of its location. This forgotten island does not have proper electricity, potable water, and healthcare. Much to that, it was severely damaged by the super typhoon Yolanda that totally devastated the agricultural livelihood of the locals. With the help of local government and environmental advocates, several programs were created to provide people a more sustainable means of living.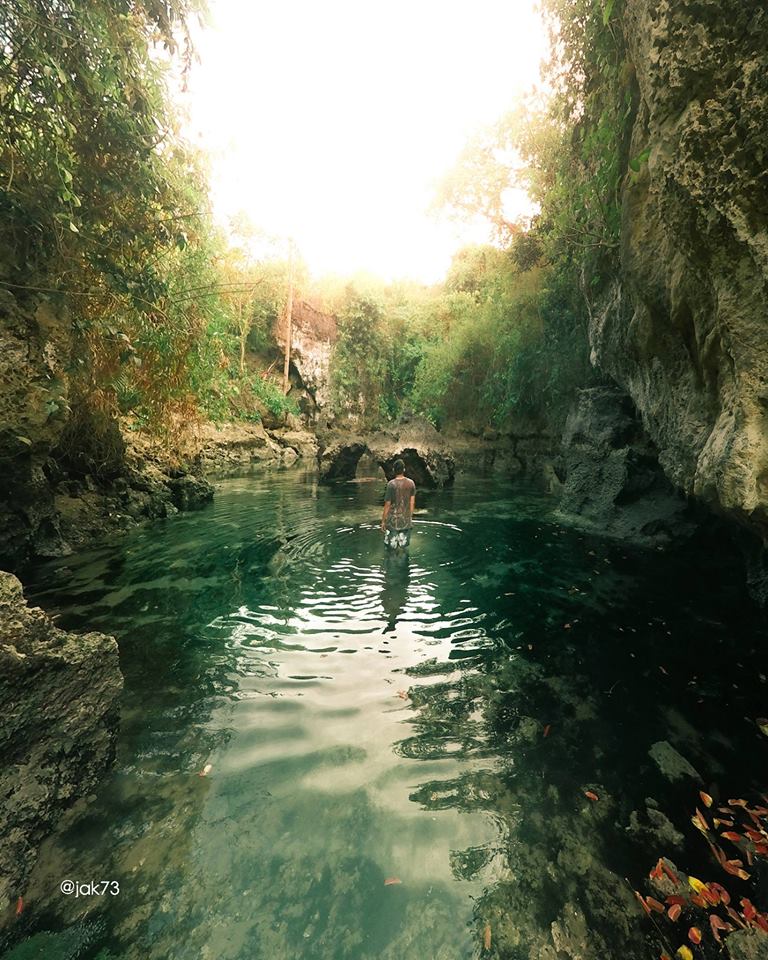 What to visit?
Part of the government's plan of uplifting the economy of the island is through responsible tourism. Here are some places that can be visited around the island:
Bitoon Beach – A white sand beach that provides a perfect destination for those who want to get that perfect sun-kissed skin.
Laaw Lagoon – Though the roads to this lagoon are not that established yet, the struggle undergone through the unpaved roads and rocky trails will eventually be rewarded upon seeing the virgin paradise the island is keeping secret.
Kinatarkan Lighthouse – Feel the Batanes vibes by including the Kinatarkan Lighthouse in your itinerary. Though this serves mainly as a guide for seafarers and fishermen at night, this outstanding lighthouse can be a great addition for your Instagram photo
Coral cliff Coves – Explore more destinations by checking the various coral cliff coves the island has.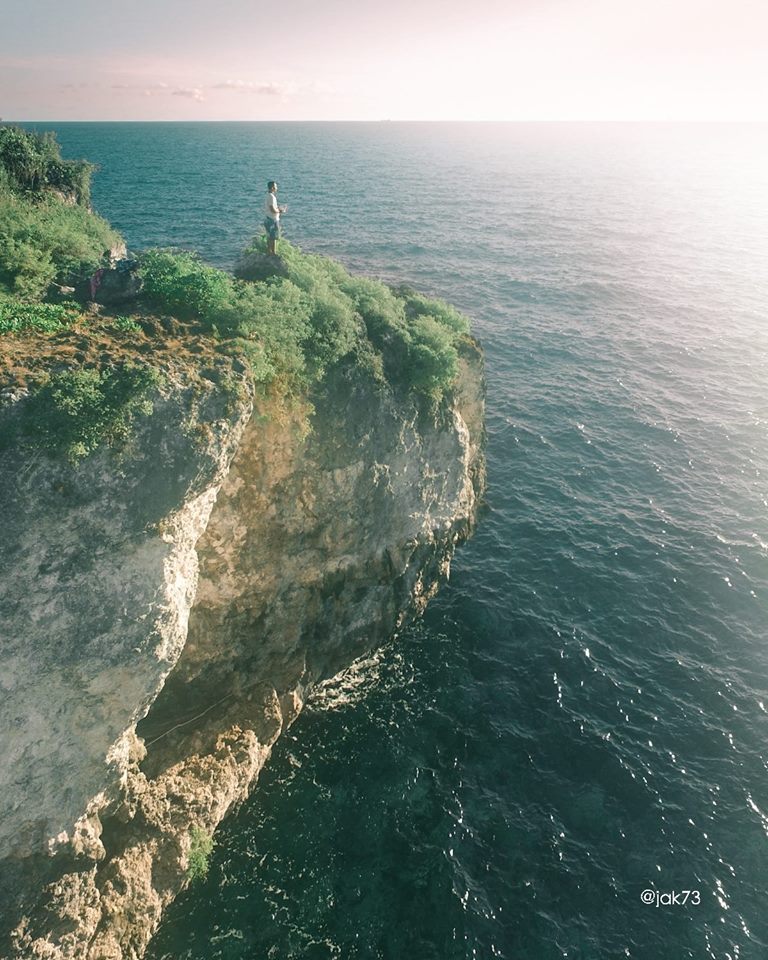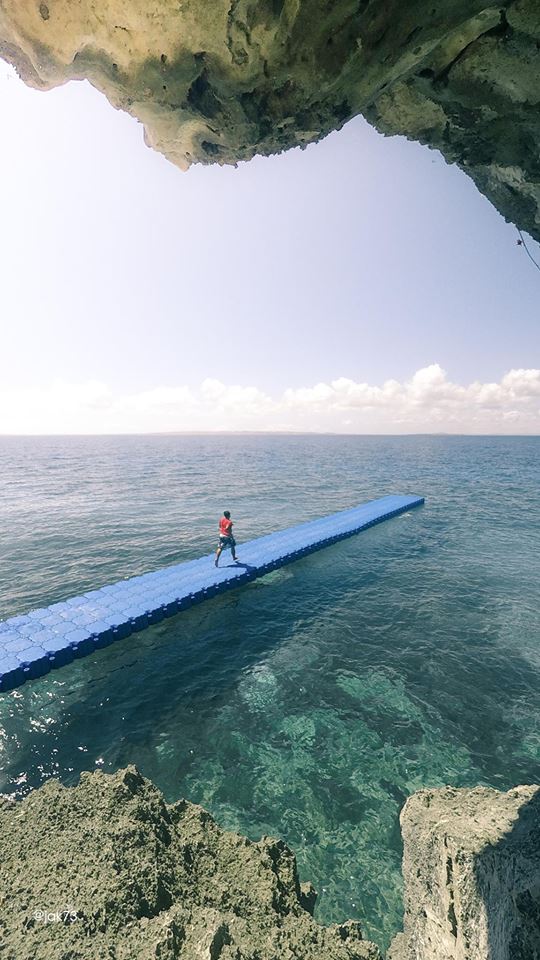 How to get there?
From Cebu North Bus Terminal, ride a bus bound for Hagnaya Port. Fare ranges from P180 – P200 one way.
Aske the driver or conductor to drop you off at the Daanbantayan Public Market.
From there, ride a tricycle going to the boat terminal where boats to Kinatarkan are located. Fare: P10.00
You can either hire a private boat for P2,500 good for 10 persons or commute with locals for only P50.00. Regular passenger boats leave when they are full from 8am – 11am. The same boat will return to Daanbantayan 7am the following day.
For a day tour, you can hire a habal-habal to bring you to the aforementioned destinations for only P150. Price may vary depending on your haggling skills. If you are not tight on budget, you might as well help locals increase their income for a day.
 READ: Ultimate Ferry Guide to Cebu's Islands

What else should I know?
Note that there are no organized tours yet in the island. Should you want to learn more on how to get around, feel free to ask assistance from the barangay hall or the tourist officers of Sta. Fe.
Camping is allowed on some beaches around the area as there are no approved homestay accommodations permitted by the Department of Tourism. Be a responsible camper though by keeping your own trash and leaving the area as clean as possible. Remember: No one will pick them for you.
Make sure to bring your own supplies as the resources around the island may be limited.
Enjoy!
READ: Try these Hacks on your next Camping!