Probably you've wondered why the Vicente Sotto Memorial Medical Center here in Cebu bears the same name as the current senate president and comedian Vicente "Tito" Sotto when he has been living all his life there in Luzon. Well, the answer is simple: Vicente Sotto is his grandfather. Known to have created a massive impact in the lives of many Cebuano and brought the province into the pedestal during the American Regime, his great contributions as a writer, lawyer, and senator, he earned the title as the "Father of Cebuano Journalism, Language, and Literature" (and the hospital as well).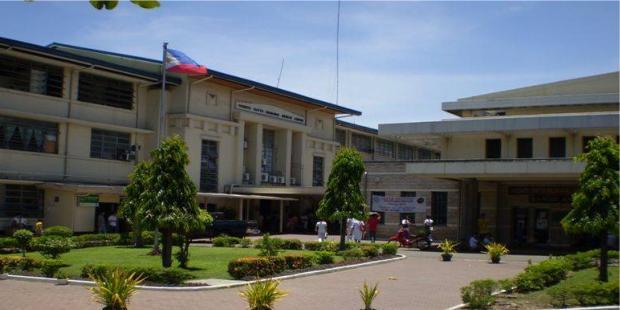 BIOGRAPHY
Vicente Sotto was born on April 17, 1877 here in Cebu City to poor parents, Marcelino Sotto and Pascuala Yap. His parents worked as merchants in Parian where his father sidelined as kargador and his mother a vendor. Despite difficulties, together they were able to raise diligent and hardworking children who later on became journalist, lawyer, and politicians.
EDUCATIONAL BACKGROUND
Vicente Sotto studied at the Colegio de San Carlos of Cebu before he left for Manila when he was 16 to enroll at San Juan de Letran College where he earned his Bachelor's Degree. He then went to the University of Santo Tomas to pursue Commerce then eventually took up law at the Manila Law College. Consequently, he took the bar examination on March 1907.
LIFE AS A WRITER
Vicente Sotto's career as a writer officially began on March 31, 1899 upon the publication of the very first Filipino newspaper in Cebu – La Justicia. But many historians would claim that this was not the first time that Vicente took great interest in writing. Upon further research, it has been found out that even when he was still young, he was already making handwritten paper to his friends to which he labeled as "El Incognito". La Justicia became an instant hit to the locals of Cebu; however, on the same year of its publication, Cebu surrendered to American which resulted to the suspension of the paper by the US military authorities because of its rebellious content and advocacy for legitimate independence.
Nonetheless, this did not stop the young idealist to inform people of the oppression happening in the country. Hence, he produced another paper called "El Nacional". Identifying Sotto as a threat to regime, he was then charged as an agent of the Revolutionary Committees of Manila and Hong Kong. He was imprisoned at Fort San Pedro for two months and six days. Still, this did not stop him from writing his sentiments and this time, he began using the pseudonym "Taga-Kotta" pertaining to his imprisonment.
Upon his release in 1900, he founded El Pueblo which was prosecuted for a number of times because of libel. He was charged to banish for four years and four months and was even prosecuted twice of sedition because of the glaring content of this papers. But instead of feeling threatened, Sotto even produced and directed the story Gugma sa Yutang Natawhan (Love of Native Land). This was shown on January 1, 1902 and became the first Cebuano stage play. Obviously, the theme of the play centered on revolution against the Americans; as a result, he was again accused of another case by the Americans. Notwithstanding with the increasing cases he earned, he staged other dramas with the same them – And Dila sa Babaye, Maputi ug Mitum, and many others.
Finally in 1901, Sotto founded the first Visayan newspaper – Ang Suga – where Sotto also wrote the famous short story entitled "Mameng" to which many claimed as the first short story written in Cebuano vernacular. This became Sotto's longest publication which ran from 1901 – 1912.
LIFE AS A POLITICIAN
As if writing wasn't enough to air out his concerns and sentiments in making the country better, Vicente Sotto was elected as one of Cebu City's councilors in 1902. This was despite being underage – 25 years old – for the position. Sadly, he failed to win in public office when he ran again in 1907 because of a scandal involving a minor named Aquilina Vasquez to which the many believed that he abducted and forced to marriage. Upon seeing this as an opportunity on their ends, many of his opponents supported the case filed by the mother of Aquilina which prompted Sotto escape to Hong Kong. Even so, he was still sentenced guilty of falsifying marriage and kidnapping Aquilina to force her into marriage or sex. He was imprisoned for four years and was asked to pay a dowry of P500.
Ironically, regardless of all these scandals, Vicente Sotto won as President of the Municipality of Cebu with 650 votes. Opponents tried to disqualify him but the Supreme Court declared that it was out of their jurisdiction. But because he was in Hong Kong, the Governor of Cebu replaced him and his councilors which totally dismayed many Cebuanos. He stayed there until 1914 where he continued writing. It was there that he founded The Philippine Republic – a bilingual periodical which advocated the restoration of the country's government system. The Americans tried applying his extradition thrice but the British Government denied it on the grounds that Sotto was seeking political asylum which ruled in Hong Kong p
In 1914, he was permitted by Governor-General Francis Burton to return to the Philippines. He was imprisoned for a short time and was given pardon. He then published The Independent which still advocated freedom from the Americans.
Later on he was chosen as the President of the Philippine Labor Assembly to which he authored the resolution of an eight-hour work day. Seeing his potentials, the Democrata Party nominated him as the Representative for the second District of Cebu.
HIS ADVOCACY FOR PRESS FREEDOM
All his efforts of liberating the country through writing came to fruition on November 1946 when he won as Senator of the New Philippine Republic. He then served as the Chairman of the Senate Committee on Finance until he died on March 28, 1950 at the age of 73.
There he was able to author the Press Freedom Law (RA No. 53) – fondly called as the "Sotto Law" – which protects journalists from being forced to name their news sources. Hence, writers, journalists, bloggers, and even us here are very much grateful for the contribution of this courageous Cebuano patriot.
Like this article? Please share your thoughts below!