The longer you stay in the great outdoors, the more you'll crave for something different, something more challenging. If you've been hiking some of Cebu's famous mountains, say Osmeña Peak and Mt. Naupa, then maybe it's about time to level up your hiking experience one of Cebu's toughest mountains – Mt. Lanaya.
Standing 720 meters above sea level, Mt. Lanaya has been one of the favorite hiking destinations of many hikers and campers in Cebu. Aside from its challenging trails, Mt. Lanaya is famous because of its picture-perfect campsite – fondly called as the Windows XP Campsite – and Kalo-kalo Peak that gives an astounding view of Tanon Strait and island of Negros.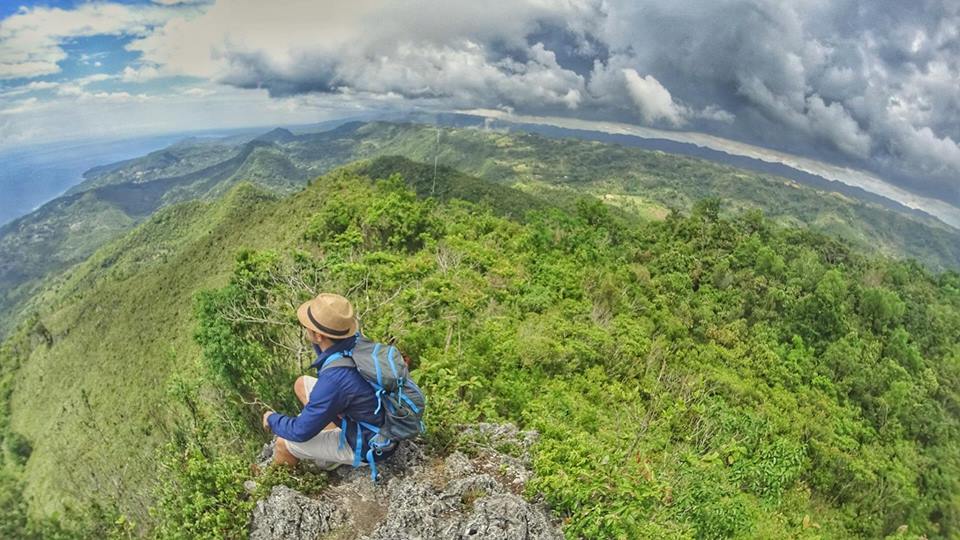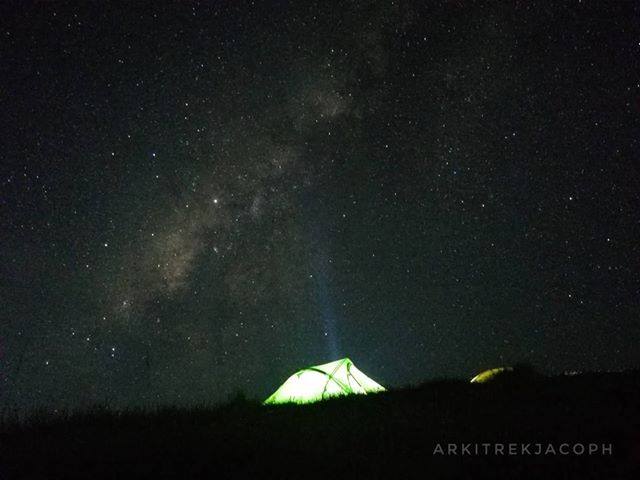 Read: Alegria Travel Guide
Trails to Mt. Lanaya Summit
Though there are several trails used by locals, there are two major hiking trails utilized by hikers upon summiting Mt. Lanaya – Lumpan trail and Legaspi trail.
This trail is notorious for its steep ascents and unforgiving open-trail which will really toast hikers from the raging heat of the sun. This requires 4 – 5 hours of hiking on normal pace. There are technical parts of this trail which are not that suitable for beginners but manageable with the help of trek poles and emergency ropes. It would be best if there are legit guides and outdoor enthusiasts in the group.
Often called as the "executive trail", Lumpan can be accessed from the town proper of Alegria. Just hire habal-habal drivers to bring you to the jump-off area then ask locals to guide you to the peak. Hike requires only 1 – 2 hours depending on pace. The trail is mostly forest-covered and has knife-edge slopes. This is usually used as an exit for those who enter the Legaspi trail and have camped at the Windows XP campsite.
From the summit of Mt. Lanaya, hikers can proceed to the striking stone structure located several meters from the summit. This is the renowned Kalo-kalo Peak. Going to Kalo-kalo Peak though can be a little risky as it has limited space and one must scramble through bushes and lose rocks upon going to the peak. But as they say it, the best views come after the hardest climb – the peak offers a breathtaking sight of Tanon Strait and the neighboring province of Negros Oriental. If luck is your side, Mt. Kanlaon will even make itself visible on clear days. Exciting, right?
READ: Try these Hacks on your next Camping
HOW TO GET THERE?
Ride a bus bound for Alegria (Bato via Barili). Fare may range from P155 – P200.
Ask the driver to drop you off at the town proper (Lumpan trail) or Eskina Kalo, Barangay Legaspi (Legaspi Trail).
Legaspi Trail: Pay registration fee (P50 – P100) and get the required guide (P150 per head/ P500 for 5 persons) to lead you to the summit.
Bring ample supply of water and trail food as there are no available stores or water source along the way. Enjoy!