The best way to get something done is to begin doing it. Trekking? Swimming? Strolling? Getting fit? Rock climbing? Cooking? The first step is always, always the most difficult; but if you set your mind on it, surely a whole universe of opportunities are waiting to be unleash. And just in case you're looking for a perfect place to begin anew, there's a place in Cebu where everything started – where you can start discovering more of what you can do. Here's a quick guide around Sogod, Cebu.
Just 60.5 kilometers away from Cebu City is a municipality believed to have been the "beginning of everything" in the northern part of Cebu. Sogod is a local term for "beginning". It is believed that the spread of Christian faith to the northernmost part of Cebu began in Sogod. Other references claimed that it was because Sogod borders the white sand of the north and black sandy beaches of the south. It is bordered by the town of Borbon on the north, Tuburan on west, Camotes Sea on the east, and Catmon on the south. With its 18 barangays, it became an official town on January 1, 1921.
Sogod may not hold so much historical landmarks but it has numerous white sand beaches and thrilling nature activities that visitors would surely enjoy to experience. Here are some of the things that you have to know and do in Sogod, Cebu.
Join their annual Panagsogod Festival.
As celebration of the festivity of the municipality's patron saint, St. James the Apostle, Sogod holds the annual "Panagsogod Festival" every 25th of July. On its 12th year, the town continuous to hold street dancing, live band presentation, and other programs that would appropriately give thanks for all the blessings, good harvest, and prosperity bestowed upon the town and its residents.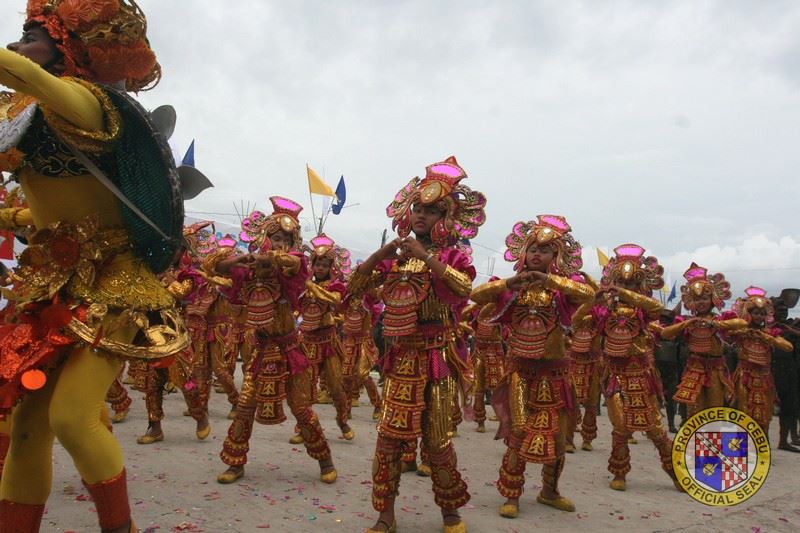 2. Relax and feel the joy at Alegre Beach Resort.
If you want to enjoy a five-star type of accommodation, then you're all set to enjoy all these at Alegre Beach Resort. This resort located at Barangay Calomboyan, Sogod, covers a seven hectares land with white sand beaches, crystal clear water, and top-rated facilities. It has spacious rooms with huge bathrooms, three private beach coves, own marine sanctuary, library room, game room, tennis court, and pavilion that serves local and international cuisine.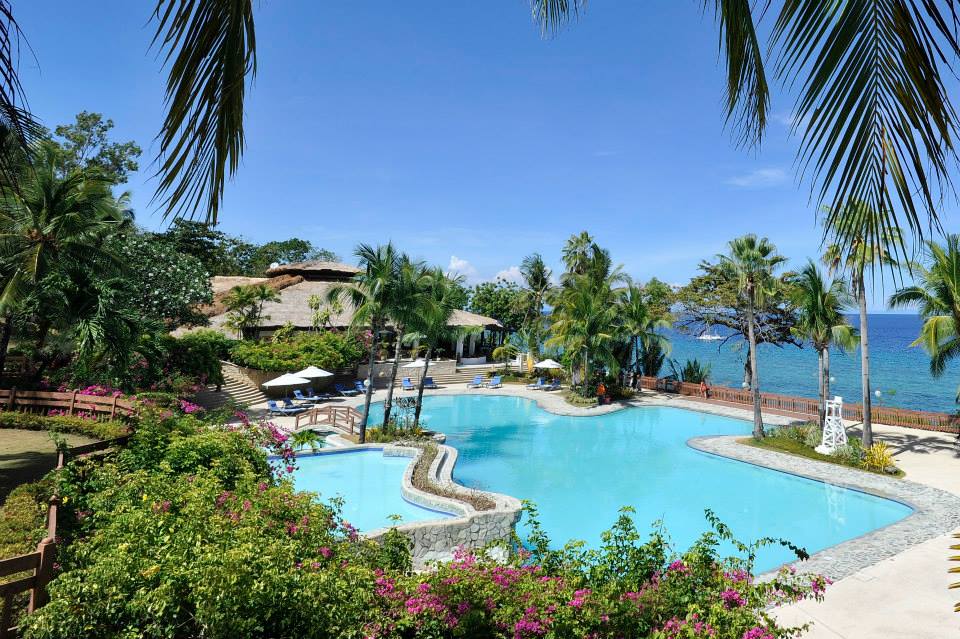 3. Visit the 170-year old parish church of St. James the Apostle.
Built in 1843, this church is one of the oldest structures that stood the test of time in Poblacion, Sogod. It attracts numerous heritage lovers as it offers the colorful and rich history of the town.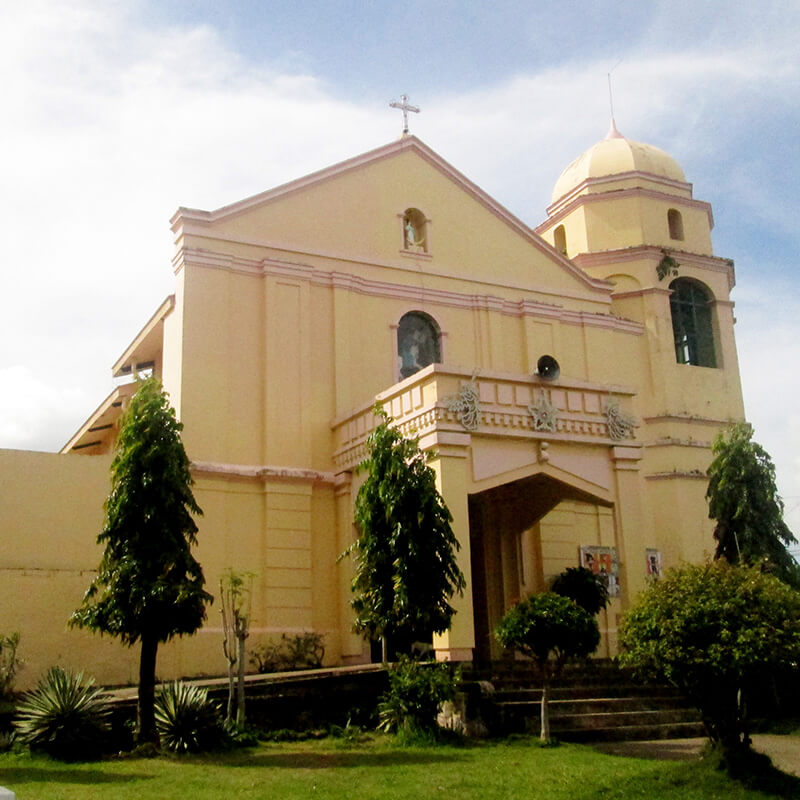 4. Be amazed with the Bagatayam Falls.
If you are not fond of trekking but still wants to marvel a beautiful waterfalls, you don't need to worry because just along the highway you will see an enchanting cascades – the Bagatayam Falls. This waterfalls requires no entrance fee and serves as the main source of water for the community.
READ: Sogod's Binaliw Spring and Bagatayam Falls Guide
6. Pay tribute to the miraculous Shrine of Our Lady of Lourdes at Binaliw Spring.
Just about ten to fifteen minutes away from the main road and Bagatayam Falls, you'll reach a cold water spring which is often visited by many devotees because of its ability to heal any forms of sickness. Such strong faith of traditional beliefs urged the authorities to build the grotto of Our Lady of Lourdes where people can fetch water to drink or use as an ointment to cure the wounded parts of the body. Several meters away, this spring also serve as water source for taking a bath and laundry. The spring can be accessed by just walking or riding a habal-habal.
6. Beat the heat at North Sky Beach Resort.
Summer is always around the corner. And in case you're finally coloring those 'drawing plans' of yours with the barkada, you no longer need to look farther because North Sky Beach Resort offers a perfect staycation getaway with its swimming pools, white sand beach, and very affordable accommodation. Entrance fee is only P80 with P400 cottage rate.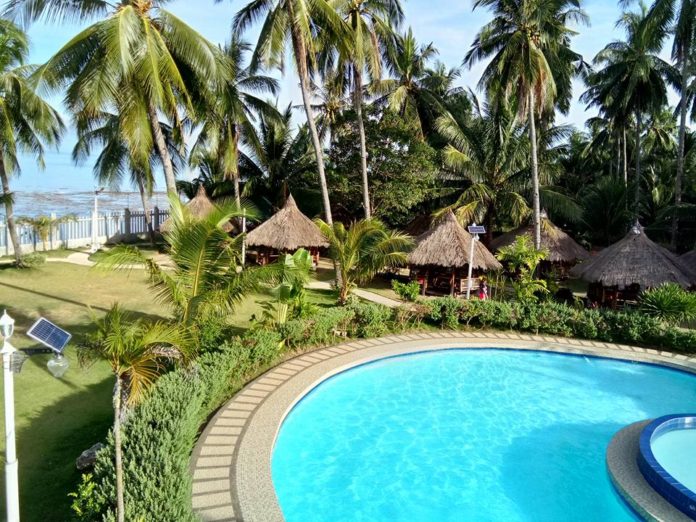 READ: Wind Down At The North Sky Beach Resort In Sogod
See? There's so much more that you can do. Let today be the start of something new. Visit Sogod, Cebu, now!