It is always therapeutic to take a pause, breathe in, and retreat. I am for solid vacations because our mental health is just as important as our physical state. Thankfully, we live in a place where we can enjoy both the busy life in the city and the peacefulness of the countryside in just a couple of hours.
Cebu is fairly known for having beautiful beaches, but for me, the perfect ones are up on the northernmost part of the province. However, the rest of the beaches are just as precious. Are you ready to unravel more?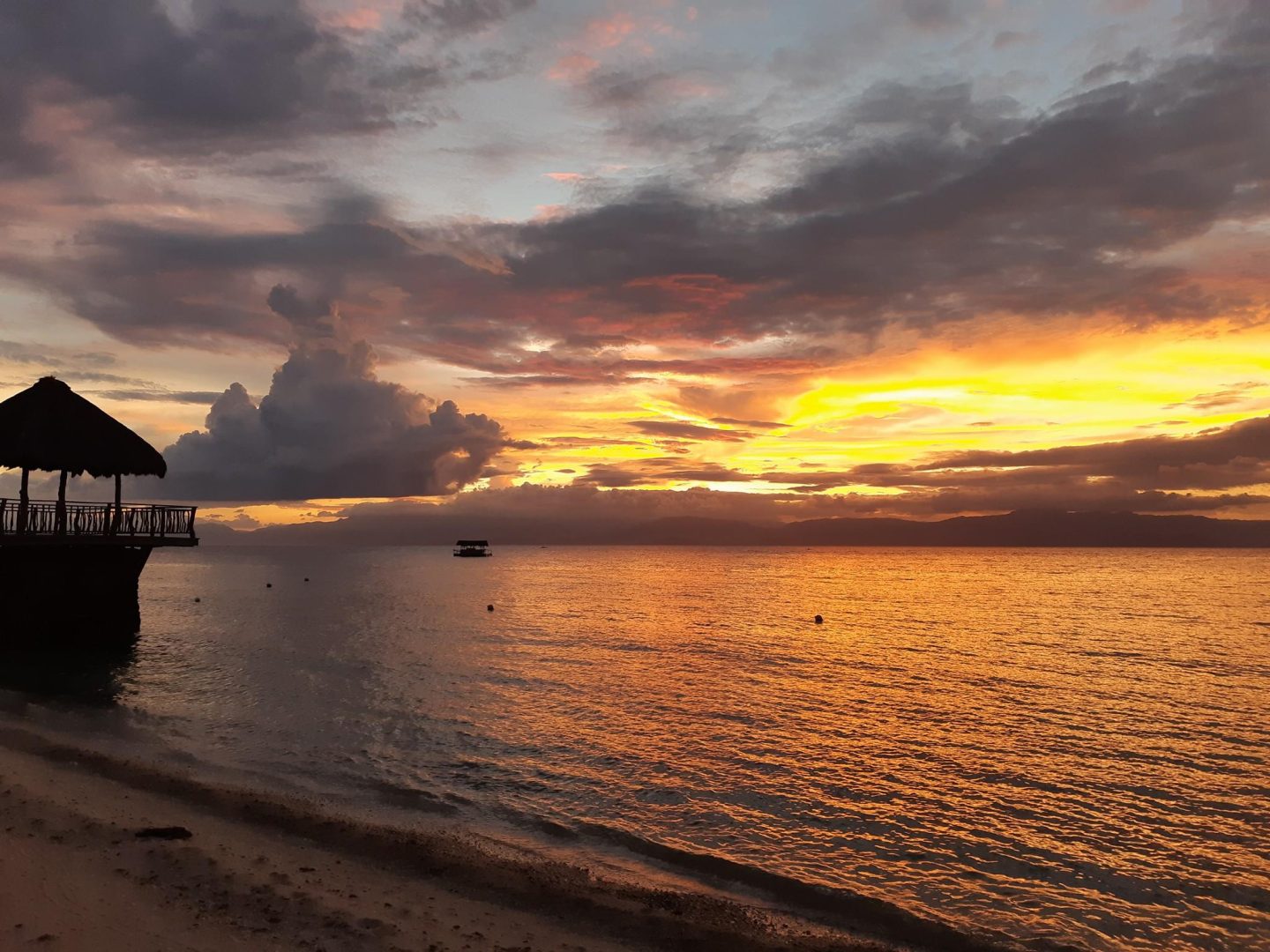 An ideal shelter for the romantic heart. The location is perfect for those looking for a quiet and relaxing time after a long week of adventure. As we know, the southern part of Cebu has lots of adrenaline to offer. To balance that is a nice view of the sunset bidding goodnight.
In the morning, you will witness a full view of the endless sea and the man-made swimming pool that is just as enticing as the waving beach.
Would you not feel refreshed after spending a day or two in this humble resort? Summer or not, the beach is always a good idea.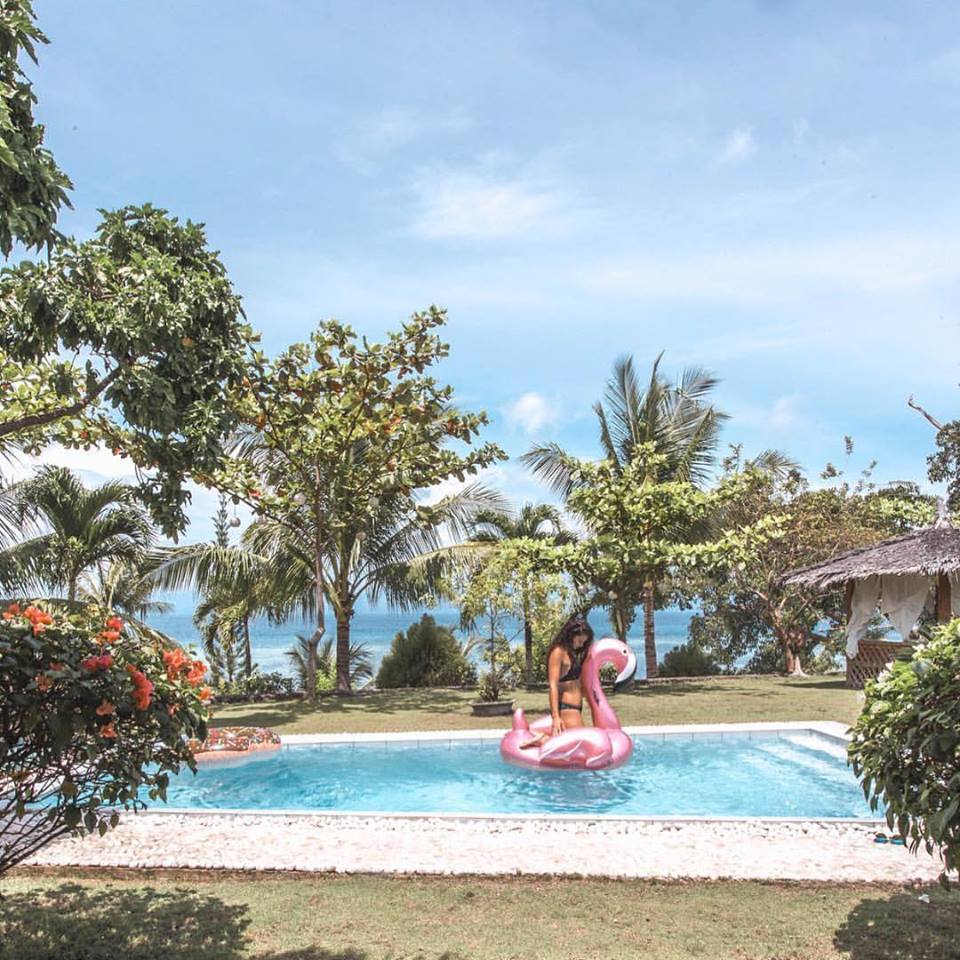 Accommodation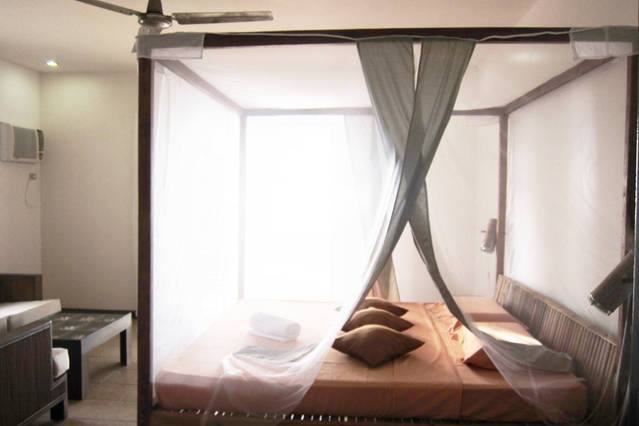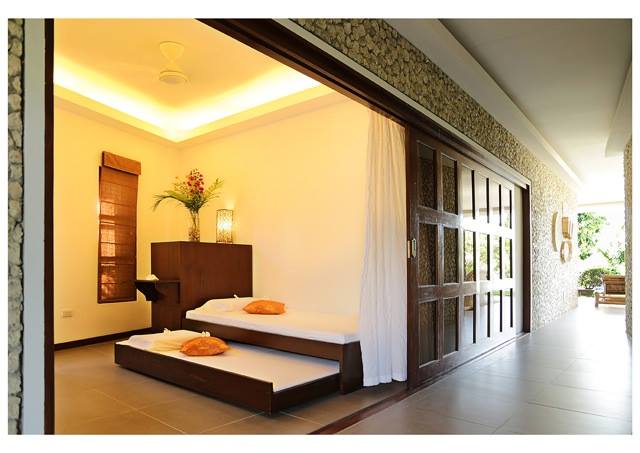 The added bonus is the amazing rooms that Les Maisons d'itac offers. Each one boasts of luxury and prestige without having to break the bank– well, kind of.
Suite Pénélope
A property that will exceed your expectations, Suite Pénélope has a 200 sq. m. area with two spacious, air-conditioned rooms with King-sized bed, bathrooms and a separate toilet. Enjoy this plus the benefit of the view of the sea.
There is also a dedicated room for kids with two single beds, a bathroom, and a toilet. The room is non-aircon.
A nice terrace is available. For eating, they have a small dining area and a minibar. Take advantage of the swimming pool where you get to enjoy relaxing privacy.
Suite Télémac
This one has all the amenities of Suite Pénélope but with an extra small bamboo house where you can rest outdoors. It's a nice choice for those who have always been indoors and would like something that can expose them more to the outdoors without extraneous activities.
Family Room Neptune
A smaller space for a smaller group with 80 sq. m. area with 2 bedrooms, King-sized bed, non-aircon but with a beautiful view of the ocean. Of course, it includes a bathroom and a common swimming pool area. The room has a nipa ceiling which is nice with a touch of tropical feels.
Studio Poséidon
Studio Poséidon is 45 sq. m. with an airconditioned room, sea view, King-sized bed, bathroom, a terrace, and a shared swimming pool. It may be a little smaller but the details of the room will still make you feel like a million bucks!
Studio Calypso
This room has all the amenities of the Studio Poséidon. Still, you won't be at a loss if you choose this room because the details of the interiors are pretty and the view is outstanding.
Maison Ulysse
Another homey room in Les Maison has a pretty traditional bamboo house, a ceiling fan, a view of the sea and a King-sized bed. Included is a bathroom, a common swimming pool area, a private lounge, and a dining area.
All rooms include Wi-Fi.
Other information
Les Maisons d'Itac is located at Patricks Road, Brgy. Santa Cruz, Ronda. For inquiries and bookings, please call them at 472 8001. Check out their Facebook page here and their website for more information.