Aside from white sand beaches and extreme adventures, Cebu is also home to a myriad of restaurants that cater to the bests Filipino and Bisaya dishes. If you're looking for a place to bring your family and friends to – and at the same time experience the rich culture and resources of Cebu – look no further because we have curated in here the best Filipino Cuisine Restaurants in Cebu.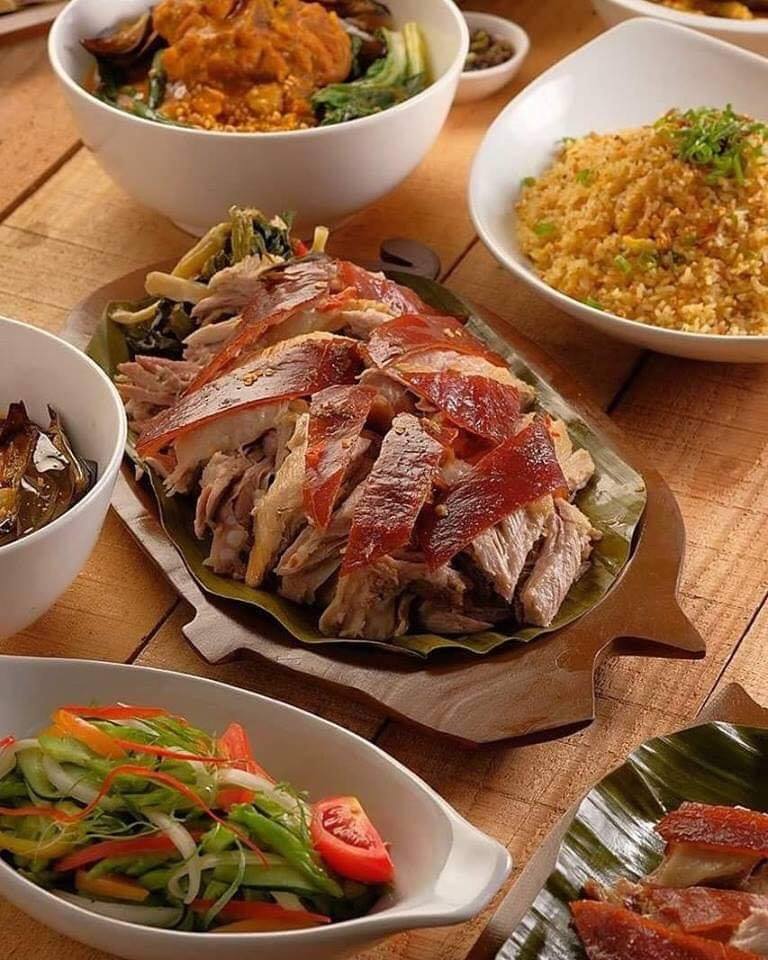 Rico's Lechon
No, you can't just leave Cebu without having to taste lechon. This traditional Filipino dish, made with meat from roast suckling pig, is something that you really have to try.
While there are a number of restaurants serving lechon around Cebu (and around the country), Rico's Lechon has become one of the world-renowned roasted pig varieties because of how crispy, juicy, and flavorful their lechon is. They have also introduced a new way of experiencing this dish by offering spicy lechon and providing a contemporary classic interior design in their restaurant that will remind people of the old Cebu.
Rico's Lechon Location:
Vibo Place, N Escario St, Cebu City, Cebu
Mantawe Ave, Tipolo, Mandaue City, Cebu
Ayala Malls Central Bloc I.T. Park Cebu
Café Laguna
What started out as a small restaurant at Veterans Drive, Lahug eventually becomes one of the best Filipino cuisine restaurants here in Cebu. Café Laguna is a known home to many of the distinctive dishes that perfectly suit the Filipino palette, not to mention bring memories of home-cooked meals shared together by families and friends.
Café Laguna Location:
Ayala Center Cebu Branch (Cebu Business Park, Cebu City)
SM City Cebu Branch (Upper ground, SM Northwing)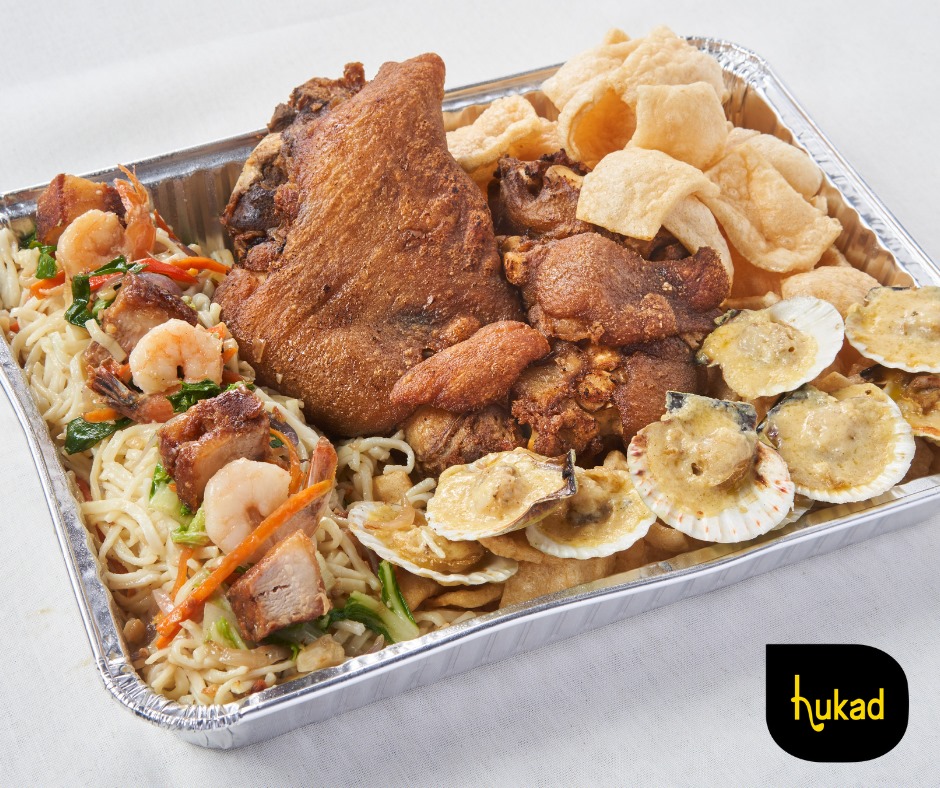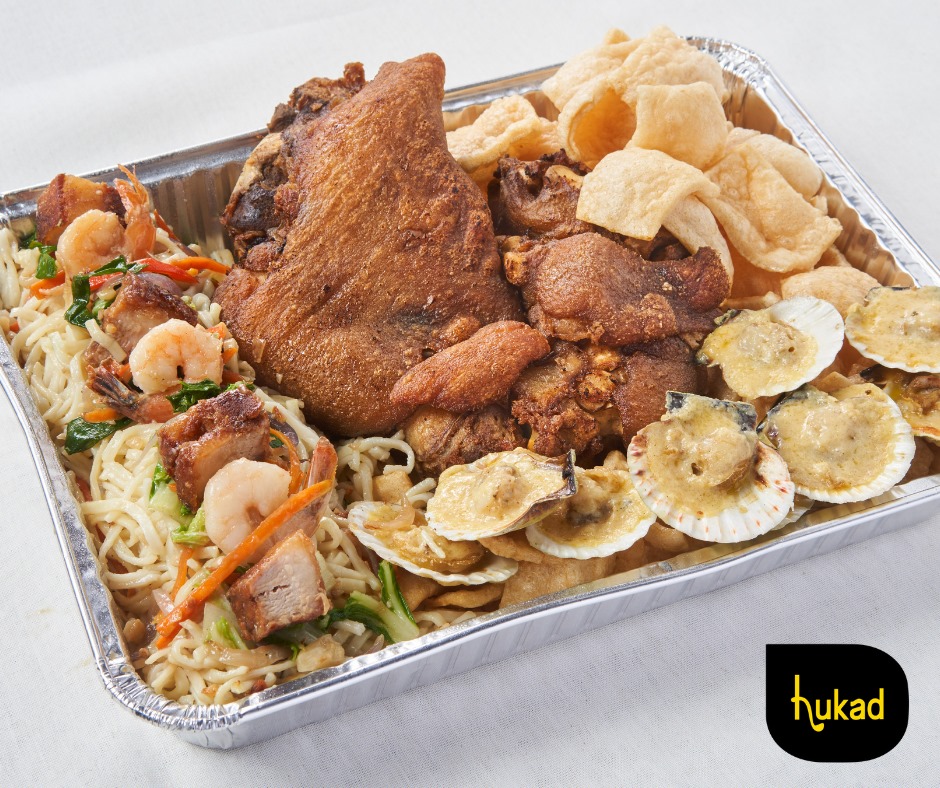 Hukad – Golden Cowrie
Filipinos never run out of reasons to celebrate. And in the Filipino culture, no celebration is ever complete without having to gather around the table and sharing a feast together. This is what Hukad – Gold Cowrie has always been trying to impart among its patrons.
Aside from local dishes, Hukad – Golden Cowrie also serves various dishes from all around the Philippines. They make use of fresh ingredients to bring out the traditional flavors of these Filipino cuisines.
Hukad – Golden Cowrie Location:
Golden Cowrie Lahug
Hukad Parkmall
Hukad Robinsons Cybergate
Hukad SM Seaside
Hukad Ayala Center Cebu
Golden Cowrie Filipino Kitchen Ayala
Hukad South Town Center Talisay
Hukad Sands Gateway Mall Danao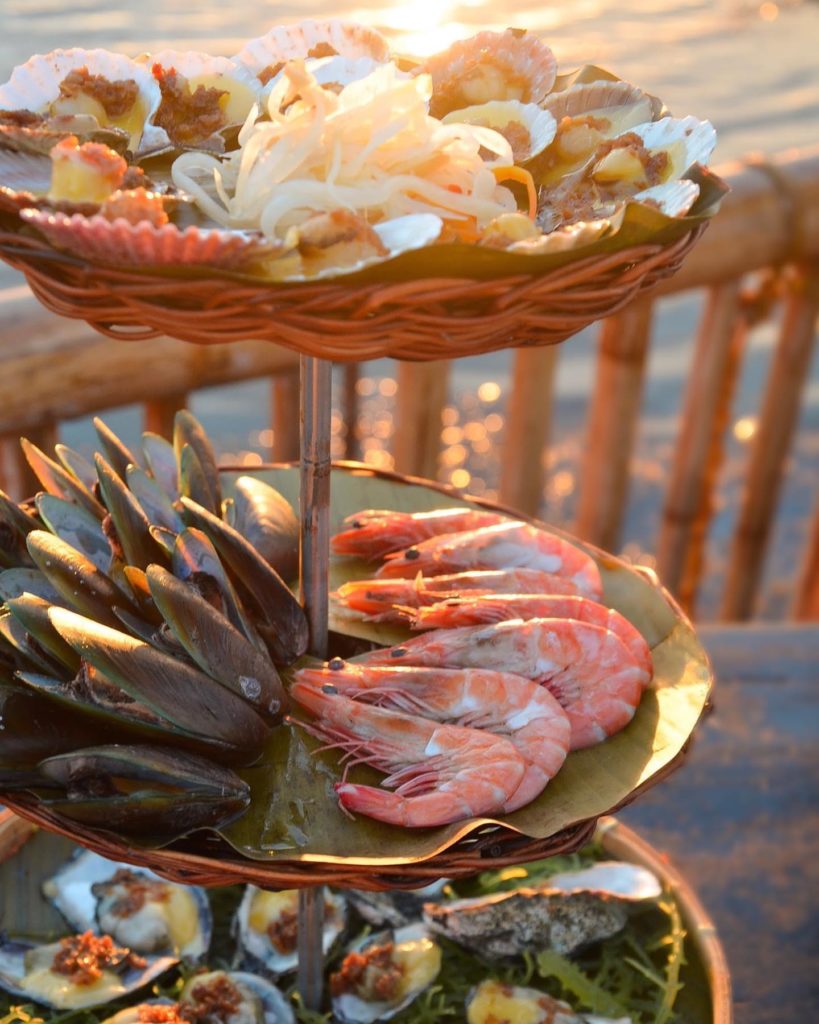 Lantaw Native Restaurant
True to its name, Lantaw Native Restaurant is something to 'look out' for because of the wonderful view that these chains of restaurants offer – aside from the sumptuous food that they cater. Whether your affinity rests among the mountains or seasides, Lantaw can exactly provide whatever you feel like to experience – be it seafood dishes, grilled food, or the traditional Filipino dishes that you have been long craving to taste.
Lantaw Native Restaurant Location:
Lantaw Floating Native Restaurant – Cordova
Lantaw Talisay
STK Ta Bai!
Sugba. Tuwa. Kilaw. There is no better way to enjoy the traditional dishes of Cebu than these three means of food preparation: grill (sugba), soup (tuwa), and cook in vinegar (kilaw). STK ta Bai! is a renowned ancestral home that has been turned into a restaurant filled with family heirlooms and traditions.
Aside from sugba, tuwa, and kilaw, STK ta Bai! also takes pride of their signature dish, their "Tuna Panga" which they usually prepare in front of the restaurant. If you want a homey ambiance and delectable Filipino cuisine, then STK ta Bai! is surely a must-visit!
STK ta Bai! Locations:
STK ta Bai sa Paolito's Seafood House (Capitol)
SM Seaside
SM City
Top of Cebu
Sitting on top of Cebu highlands, Top of Cebu will provide a different scenery to those who would want to dine away from the buzz of the city. Top of Cebu has been serving Filipino dishes with modern twists for years now. They have left most of their patron craving for more – from appetizers down to their desserts.
Top of Cebu Location:
Cebu Tops Rd, Cebu City, Cebu
Balay sa Busay
Like Top of Cebu, Balay sa Busay also provides an unobstructed view of the city. This restaurant brings in a unique twist of the traditional Filipino comfort food that would make every customer wanting for more.
Some of the Balay sa Busay's take on the Filipino cuisines include paella-inspired pinakbet rice, crispy chicken skin, larang sa Busay, lechon tinola ni Lolo, binagoongang baboy ni tiyo, and adobong binisaya ni Bebe.
Balay sa Busay Location:
Cebu Tops Rd, Cebu City, Cebu
Craving for Filipino cuisines lately? Maybe it's about time to order or visit these Filipino restaurants to get to taste once again the signature dishes of the country – food that will bring back the warmth of home, the missed family gatherings, and special moments with loved ones.
Have you been to these restaurants in Cebu? What's your favorite?