There's more to Cebu than just your regular set of lechon, 'puso', and dried mangoes. If you want to go out on a gastronomic adventure, the streets and carenderias of Cebu offer exotic dishes that will quench the curiosity in you. Tired of fine dining? Hit the streets of Cebu and go on a food adventure by trying these sets of exotic food!
While the island of Cebu is blessed with variety of seafood, the people of Cordova, Cebu serves exotic eels sautéed in soy sauce which are believed to be aphrodisiac. These eels grow abundantly in the area that people began  cooking them. Because of the increasing demand for this dish, many restaurants began to include this in their menu.

READ: Cebu featured in Netflix "Street Food" Documentary

Since 1980, this local delicacy introduced by Chinese immigrants has become a favorite to many who wants to increase their intimacy and heighten libido for a better sex performance. The word lansiao is said to have originated from the Hokkien word lan chiao which literally translates to penis. This soup is made of bull's testicles, genitals, and skin that are chopped together to produce a somewhat gelatinous taste of tendered meat that is truly pleasant to the tongue of many Cebuano.
One of the many favorites of Cebuanos during the rainy season is the sour and spicy soup called larang. Unlike the usual tinuwa, larang produces a distinct taste because of the bountiful amount of tomatoes and black beans added to the soup. Often cooked using fish, many carenderias in Pasil offers an exotic tweak of this dish by using string ray (pagi), shark, and pawikan. However, because these marine animals have become endangered through time, cooks have long settled by using fish and eels for this dish.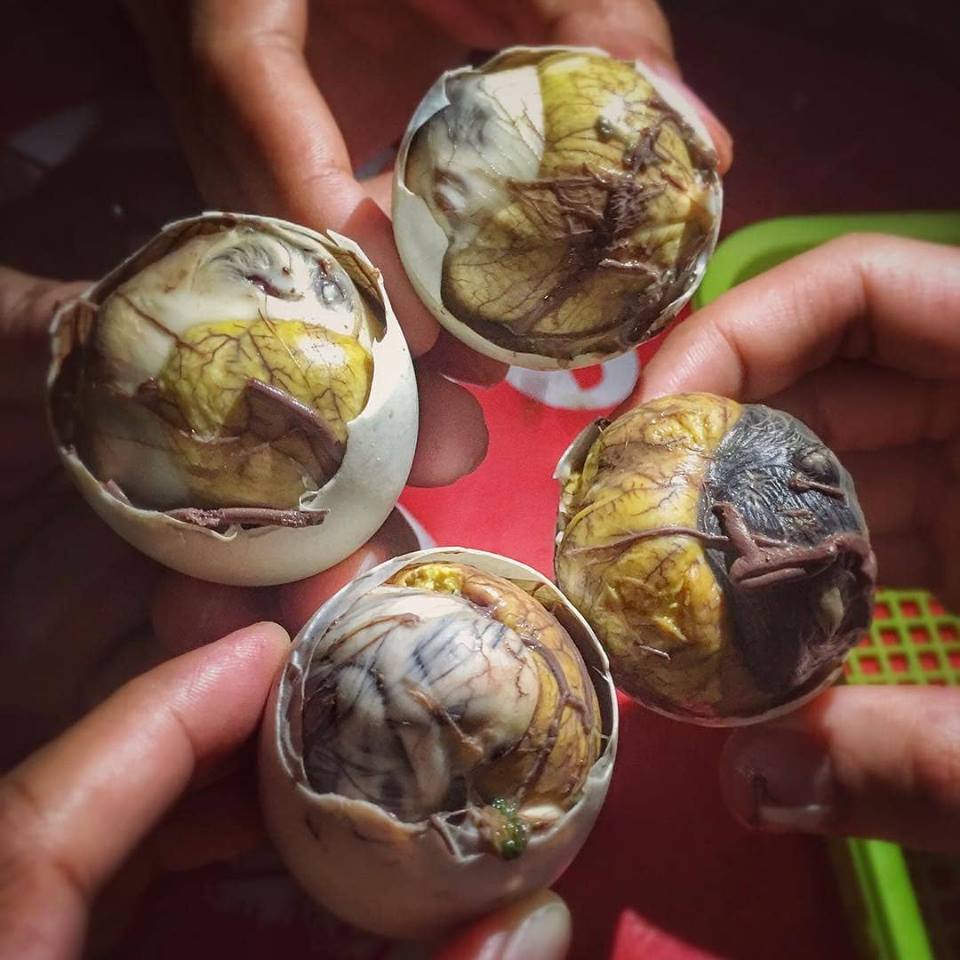 Believed to have originated in China, these fertilized 12 to 20 days old duck eggs have become a street food favorite in Southeast Asia, including the Philippines. Several beliefs have risen through the years about the effects of eating this food – like considering it as aphrodisiac or thinking that this will make pregnant women healthier.
Thanks to social media, tuslob buwa became so mainstream these days that even restaurants already offer this dish. Nonetheless, its original concept can be traced to its literal meaning "to dip into the bubbles" – dipping the 'puso' (hanging rice) into the simmered sauce made from pig's brain, pork cubes, garlic, and soy sauce. According to some locals of Duljo, the original recipe was made from sinudlad (pig's intestine) stuffed with seasoned ground pork dipped into a pan of boiling oil. When foam starts to form, this is when people begin to dip their puso.
Swaki / Tuyom / Paya-paya
Member of the echinoderm family, these sea urchins' gonads or roe have become a delicacy in a lot of provinces in the Philippines, most especially those that are located near the shores. These sea urchins are believed to have aphrodisiac properties and can taste salty-sweet when eaten fresh from the sea. For those who can't afford to go island-hopping or visit their nearby beaches, these are also sold in the market on bottles.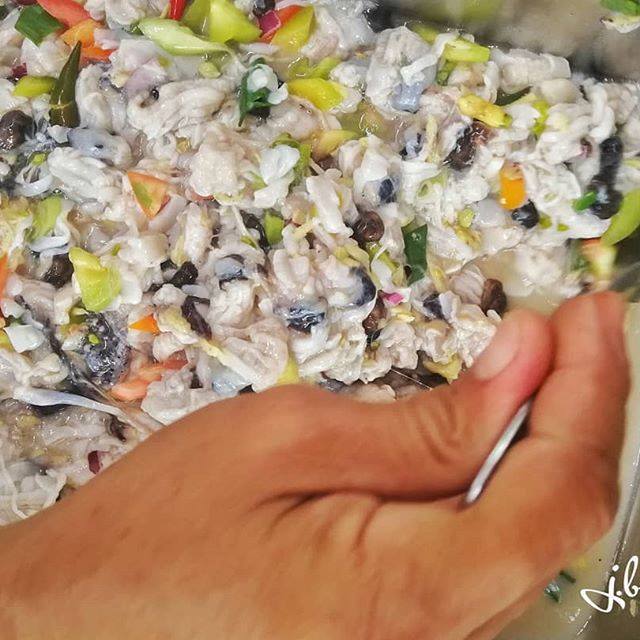 Curious as always, people living the shores have come to love and eat these sea slugs and sea cucumbers. During low tide, people go to the shores and pick them and dip them on vinegar to add taste. Throughout Asia, this has been familiar fisheries specie, eaten raw.
As if the eating the meat of the fish is not enough, Cebuanos make the most of the remaining parts of the fish, say its intestines by fermenting it. Dayok is a regional condiment in the Philippines that tastes like patis (salted fish sauce). Considered as an appetizer, this is best paired when eating a regular meal to add spice.
Made up of small fish mixed with salt, this food is made to ferement to the desired level of pungency. Many may have been disgusted of by color and foul odor, but this remains a perfect pair for cardaba (banana) and camote. Tomatoes, lemon, vinegar, and chile may be added to ginamos to make it more appetizing.
Cebu's version of Luzon's chicharong bulaklak has been long served in pungko-pungko along the streets of Cebu. These crunchy, salted, deep-fried swine intestines are dipped in vinegar and paired with puso.
Have you tried some of them? How was it?