I never liked coffee shops because first of all, I am not a huge coffee drinker, and second, I feel giddy and uneasy when I am surrounded by the smell of it.
This, and the culture of chilling in a warm seat while people wait for you to finish. That feeling.
But not all coffee shops invite negative energy. I know a nearby coffee shop where I can work peacefully with nobody interrupting me and asking to share a seat with me.
Several coffee shops allow peace and quiet, and productivity in their humble cafe. This– plus great food and drink options, and a view that is worth your while.
21 Kilometers Coffee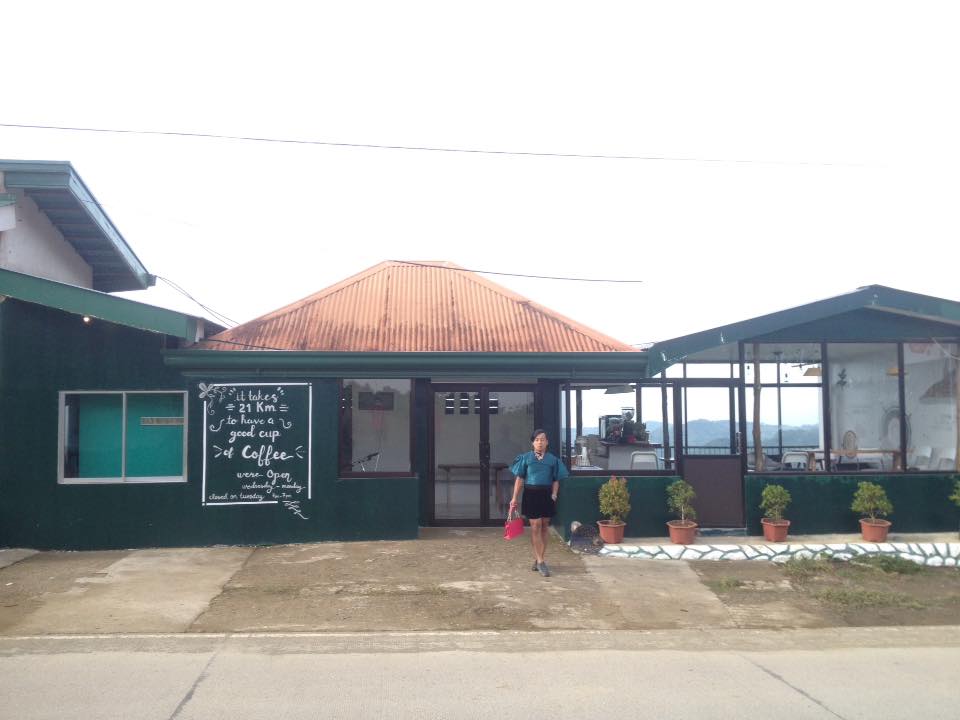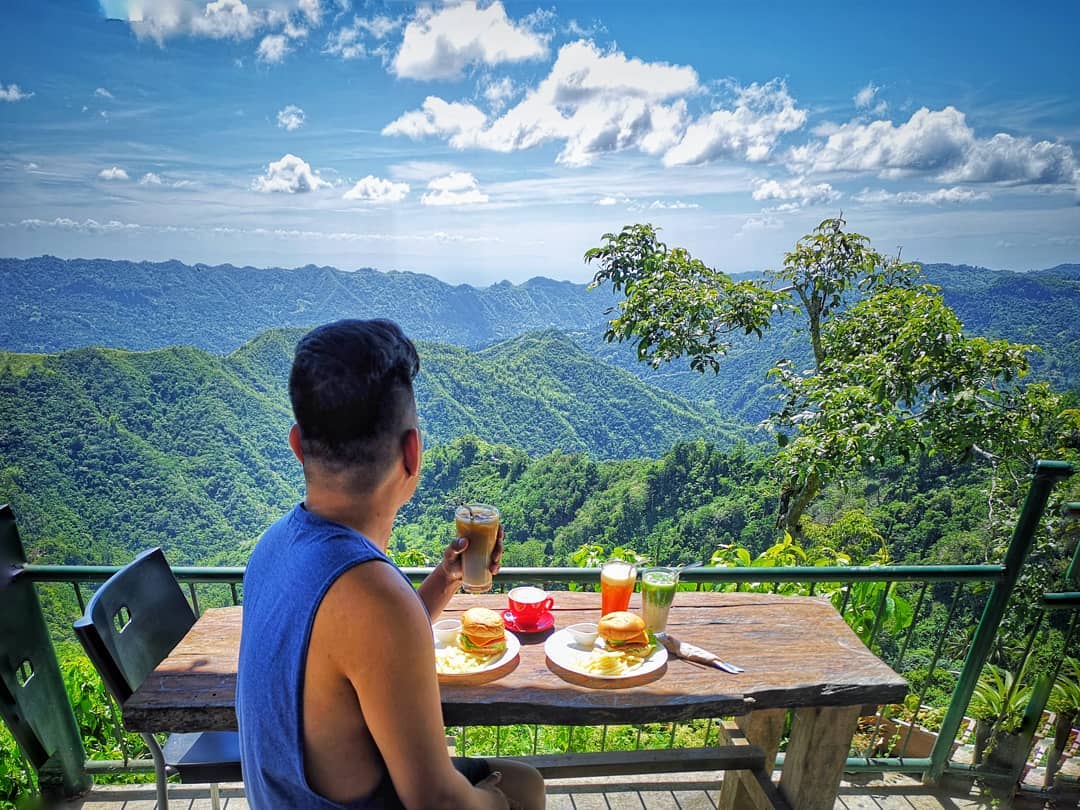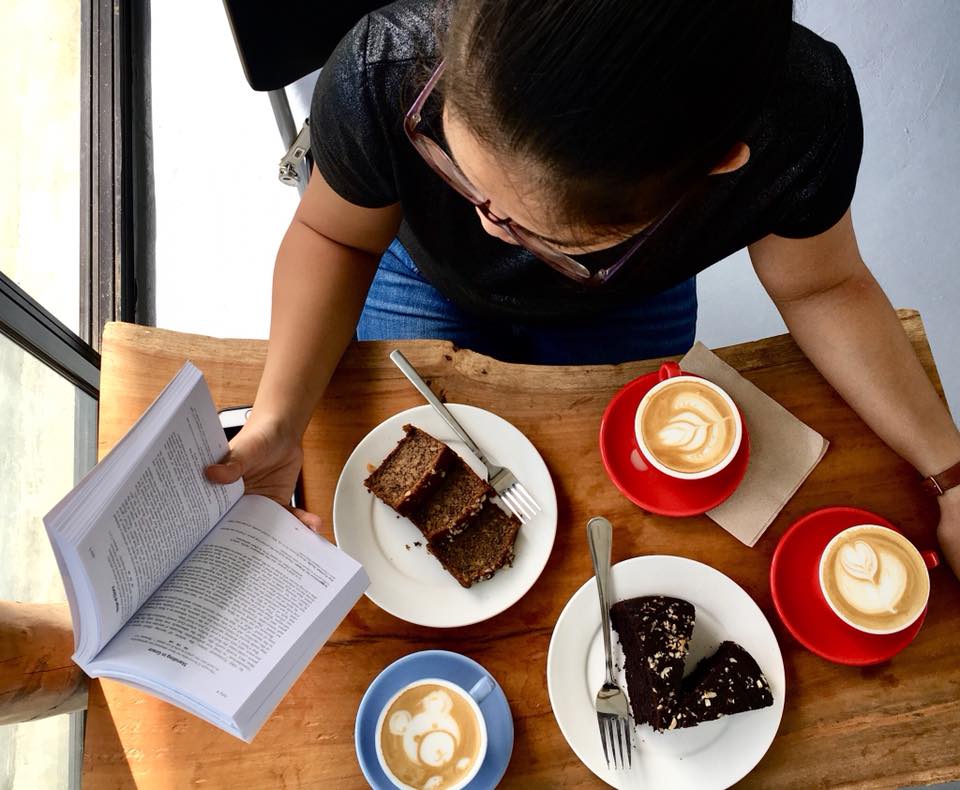 What is so special about this coffee shop?
The cafe may have been given recognition by bikers and mountaineers who love exploring the outdoors and take a rest at a random coffee shop which happens to have an amazing view of the Queen City of the South. The cafe itself is picturesque. I often see people taking photos of themselves at the doorstep as they figure out where to park their bikes.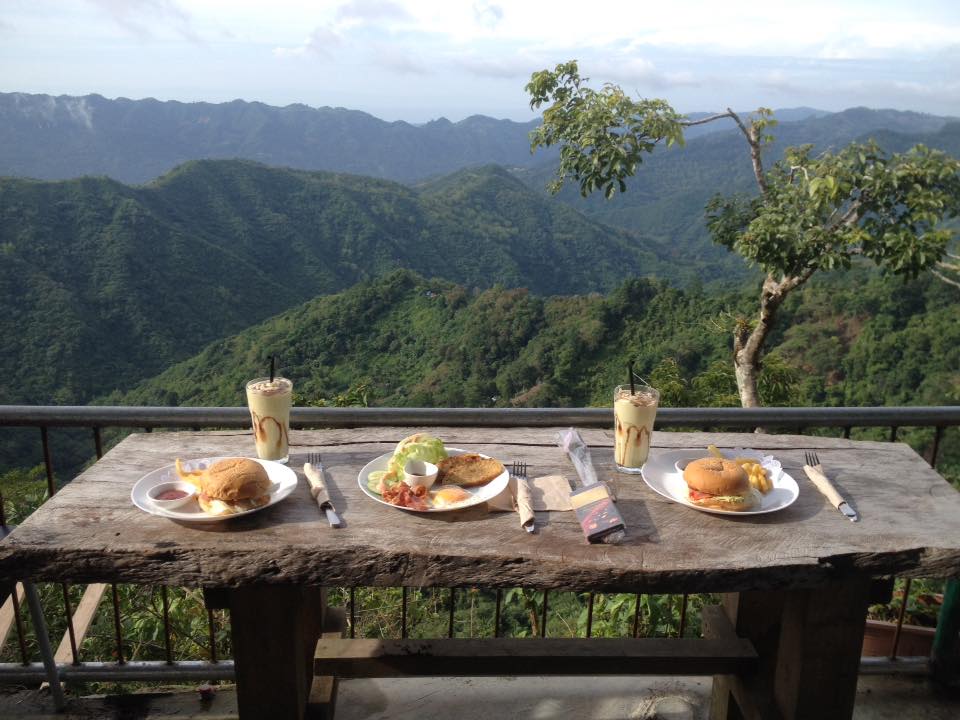 Is the photo above familiar to you?
I often see a similar way of people showing off their orders and the view all in one click. It is a beautiful sight, to say the least. Ah, it is a very relaxing view. From taking hot sips of caffeine to enjoying the chilly breeze of the mountaintops, what could go wrong, right? You can certainly take your date here and never feel embarrassed for providing her affordable treats!
This view will make her say yes to you! 😉
Menu
Don't worry if you are not a big fan of coffee because they have a variety for you to try. You can order fruit shakes for 110-120 pesos, cakes ranging from 20 to 125 pesos, burger with fries for 120, banana pancake with bacon for 85 and so much more.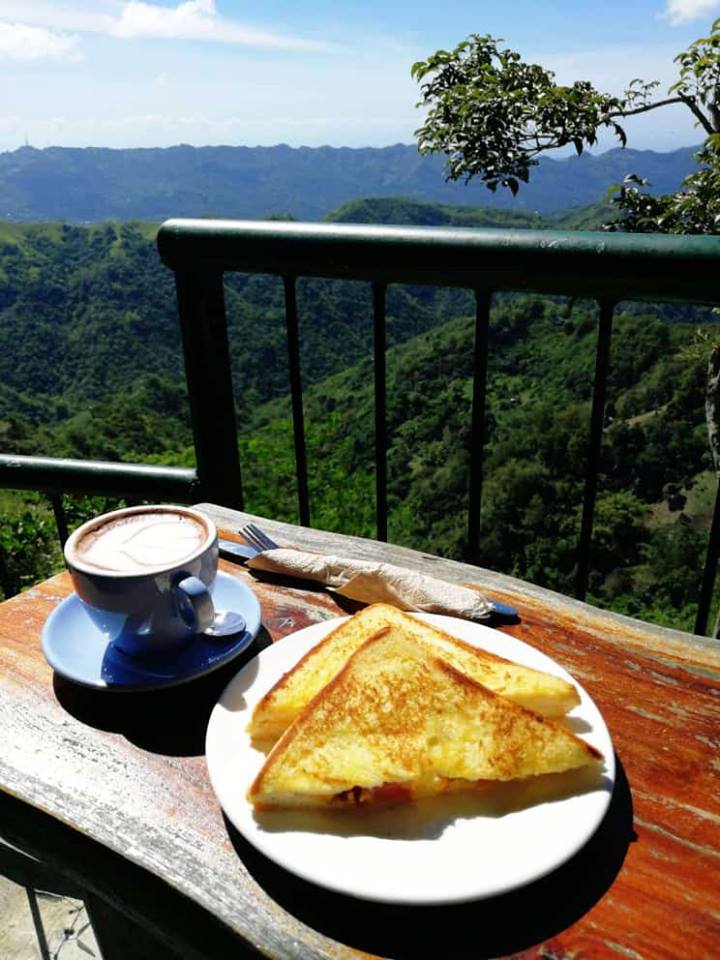 For hot drinks (coffee and non-coffee), you can have the classic hand brew for 100 pesos, espresso for 65, a cup of latte for 95, and hot chocolate for 95 only. They also have creamy tablea hot choco for only 50 pesos, perfect for the chilly weather up there! Matcha green tea is also available if you are wondering. It's 110.
Other drinks are iced such as cappuccino, mocha, chocolate, lemon tea and more. The price ranges from 75 to 120 pesos only. Inexpensive, but delicioso. Dates would be really romantic up here.
If you are like me who feel uneasy being surrounded by caffeinated people, this would be a great place to take a deep breath of clean air, take a sip of hot tablea, and worry not about the chaos in other coffee shops! 😉
How to get there
21 Kilometers is still within the borders of Cebu City, just a couple of kilometers from Lahug. The coffee shop is located at Cantipla 1 Tabunan, Cebu Transcentral Highway.
For inquiries, you may call  0999 923 5477. Please check their Facebook page for more photos and information about the cafe.