Nothing beats the island life – most especially here in Cebu. With astounding marine resources in this tropical paradise, it's of no wonder why the province has become a premier destination among many tourists before the pandemic; and probably still one of the places people would visit as it has been recently hailed as one of the "Best Islands in Asia" by Condé Nast Traveler's 2020 Readers' Choice Awards.1
Such excellent blend of urban and natural wonders around Cebu does not only make it great for visits but a place to call home to many. Having been surrounded by rich bodies of water (Tañon Strait, Camotes Sea, Cebu Strait, and Visayan Sea), how did living by the sea benefited many Cebuanos? Aside from economic stability, how did coastal living help people mentally and physically?
The Health Benefits of Living by the Sea to Cebuanos
Supports body mechanism to heal diseases, asthma, bronchitis, arthritis, and localized aches and pains
Have you ever wondered by old people advise to visit the beach and go for a quick early morning dip when you have cough? Well, even without them knowing the science behind this, having been living near the coasts allowed them to know by experience the healing wonders of sea swimming – how it improves one's health and wellness with calming immersion and exposure to the sun. Because the sea is rich in iodine, salt, and magnesium, it can help stimulate the immune system and thereby reduce symptoms of asthma, improve allergies and skin problems, as well as promote respiratory health. Studies have shown that patients that breathed in the sea air have improved lung function, reduced coughing, decreased sinus pressure, and thinner mucus.2
Helps manage diabetes and weight problems
Swimming on seas is very helpful to individuals who are diabetic and hypertensive.3 Coordinated and harmonic movement of the body reduces risks of muscular-tendinous lesions and helps manage levels in Type 2 and gestational diabetes. This also increases insulin sensitivity that usually contributes to weight loss.4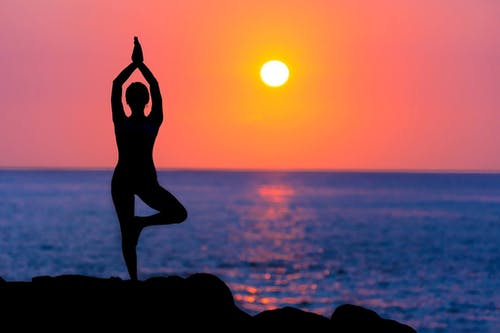 Promotes longevity
Turns out that the practice of visiting the coasts to help heal ailments has been prescribed not only by the old people of this time but also by the physicians of the 18th century. In a study conducted by Swim England, it was found out that seawater is the perfect place for people of all ages to exercises, most especially those with long-term health conditions. According to this study, swimmers tend to live longer and regular swimming can help people – young and old – stay mentally and physically fit.5
Keeps muscles relax and help release stress
Notice how you feel better after spending even a few moments by the sea? Well, because the sea is rich in magnesium, it can help release stress, relax your muscles, and even promote deep sleep. Being one of the most important elements in the body, magnesium modulates the brain and influences several neurotransmissions to pathways associated with the development of depression.6 Magnesium deficiency can affect physiological stress response.7
Boost mental health
On a survey conducted to almost 26,000 people, it was also found out that people living near the seas are more likely to have better mental health than those who live far from bodies of water. According to the respondents, even by simply looking at the skyline can already improve their mood; while listening to the sound of the waves can already make them feel calm.8
Certainly, without a healthy environment, we'd cease to survive. Having been blessed with all the marine resources and beaches, Cebuanos can make the most of our seas and bodies of water. Seeing the many benefits we can get from our seas, it is also a challenge for us to look after our marine environment. We have to take part in our coastal cleanups and of course, to become responsible visitors of our beach resorts and seas – for if we want to stay strong and keep healthy our wellbeing, we have to protect as well the environment that keeps us healthy and sane.
References:
1 Conde Nast Traveller. The Best Islands in the World. https://www.cntraveller.com/gallery/best-islands-in-the-world
2 A Controlled Trial of Long-Term Inhaled Hypertonic Saline in Patients with Cystic Fibrosis. Mark R. Elkins, M.H.Sc., Michael Robinson, Ph.D., Barbara R. Rose, Ph.D., Colin Harbour, Ph.D., Carmel P. Moriarty, R.N., Guy B. Marks, Ph.D., Elena G. Belousova, M.Appl.Sc., Wei Xuan, Ph.D., and Peter T.P. Bye, Ph.D. January 19, 2006. N Engl J Med 2006; 354:229-240. DOI: 10.1056/NEJMoa043900
3 Conti AA. Nuoto, attività fisica e salute: una prospettiva storica [Swimming, physical activity and health: a historical perspective]. Clin Ter. 2015;166(4):179-82. Italian. doi: 10.7417/CT.2015.1867. PMID: 26378756.
4 Diabetes and Swimming. https://www.swimming.org/justswim/diabetes-and-swimming/#:~:text=Swimming%20is%20great%20for%20people,or%20maintaining%20a%20healthy%20weight.
5 Major new study on health benefits of swimming released. https://blogs.bmj.com/bjsm/2017/06/23/major-new-study-health-benefits-swimming-released/
6 Serefko A, Szopa A, Poleszak E. Magnesium and depression. Magnes Res. 2016 Mar 1;29(3):112-119. doi: 10.1684/mrh.2016.0407. PMID: 27910808
7 Pickering G, Mazur A, Trousselard M, Bienkowski P, Yaltsewa N, Amessou M, Noah L, Pouteau E. Magnesium Status and Stress: The Vicious Circle Concept Revisited. Nutrients. 2020 Nov 28;12(12):3672. doi: 10.3390/nu12123672. PMID: 33260549; PMCID: PMC7761127
8 White MP, Alcock I, Wheeler BW, Depledge MH. Coastal proximity, health and well-being: results from a longitudinal panel survey. Health Place. 2013 Sep;23:97-103. doi: 10.1016/j.healthplace.2013.05.006. Epub 2013 Jun 1. PMID: 23817167.