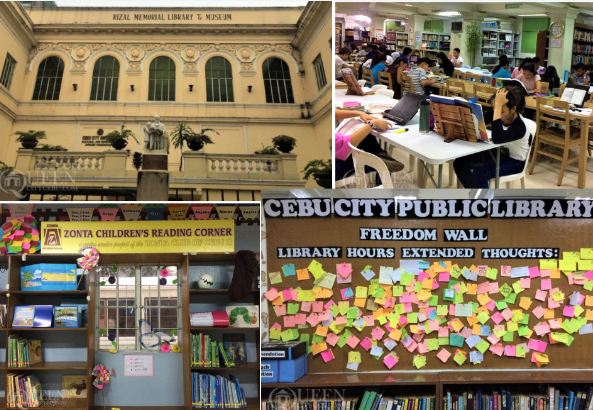 Back in the days, not a long time ago, we used to rely on our school library, which– don't get me wrong– was very convenient and safe, but is not for everyone– to study, make homework and do research. The school libraries that we were accustomed to are not great for group discussions, Sunday meetings, late night studying, and does not have a fast internet connection.
Some even require students to surrender or at least hide their gadgets while inside the library, which doesn't really make sense when you try to keep up with recent information because honestly, most books in the library are out of date.
But just last year, 2018, this old library (Rizal Memorial Library & Museum) was given yet another chance by the public when the government decided to revive it. Now, the people are hungry for more. Since the revival of the old library, they have allowed more than 103,000 people to come and use the facilities, as compared to 2017's less than 27,000.
If you have not been there yet, here are 7 reasons to give the revived 24/7 public library a chance:
Open to the public
Students, employees, freelance workers, undergraduates, and even kids get to enjoy a full, quiet day submerged in the presence of the smell of the old paper from the aged books. Yes, this classic way of learning– through reading from fragile pages– is still better than reading from a digital book, at least for me. Again, don't get me wrong. I love technology but there is just something about physical books that makes you want to focus.
By exposing children to learning, we would create a generation of intelligent individuals. Teach them to love reading as early as now!
Fast internet connection
Right, the words "fast internet connection" and the Philippines do not coincide in one sentence. However, our public library seems to have a special connection with the ISP gods to be given this generous gift! But please don't abuse. Don't play (unnecesary) videos or download games using the public Wi-Fi just because it is free.
Open 24/7
One of the struggles of students is not having enough facilities that allow studying long hours. Although we have several coffee shops that provide nice seats, having to buy food and drinks and pay for internet could be too costly for those who are not making enough, or none at all. Also, coffee shops close before midnight!
No need to pay anything
As mentioned above, all the services in the public library are free of charge. The internet connection, the use of books, everything (well of course except for the coffee) is open for all.
The place is fully airconditioned
The Philippines is a very uncomfortable place to focus on anything because of the extreme heat. Now, you can come to the library with pleasant expectations (if not cozy)!
24/7 security
One of the greatest fears of parents is the lack of security in the coffee shops, or wherever their children go to study. Fortunately, we now have 24/7 active CCTV cameras all over the structure to prioritize the security of the goers.
The location can be easily accessed
The Cebu City Public Library is located at Osmeña Boulevard, Rizal Memorial Library & Museum (beside Red Cross) near Cebu Doctor's University Hospital. For more information, call them at 253 1526 or visit their Facebook page.
From Robinsons Fuente, you can hike to the library or take 14D, 62B and many more.