Who does not crave burgers from time to time? Come on, fight me. No matter how you try to stay away from this comfort food, there will be days when you find yourself randomly wishing for an order of one cheeseburger – with all the add-ons you can think of. Okay, now we're both hungry.
If you're craving burgers – just like me – maybe this is the sign that you are looking for. In case you're wondering where to get the best burgers in Cebu, here's a quick list of burger joints where we can simply use a cheat day to savor that juicy, beefy patty topped with fresh vegetables, sauce, and cheese, placed in between those soft buns.
Here are the Burger Joints in Cebu Where You Can Get Your Burger Now!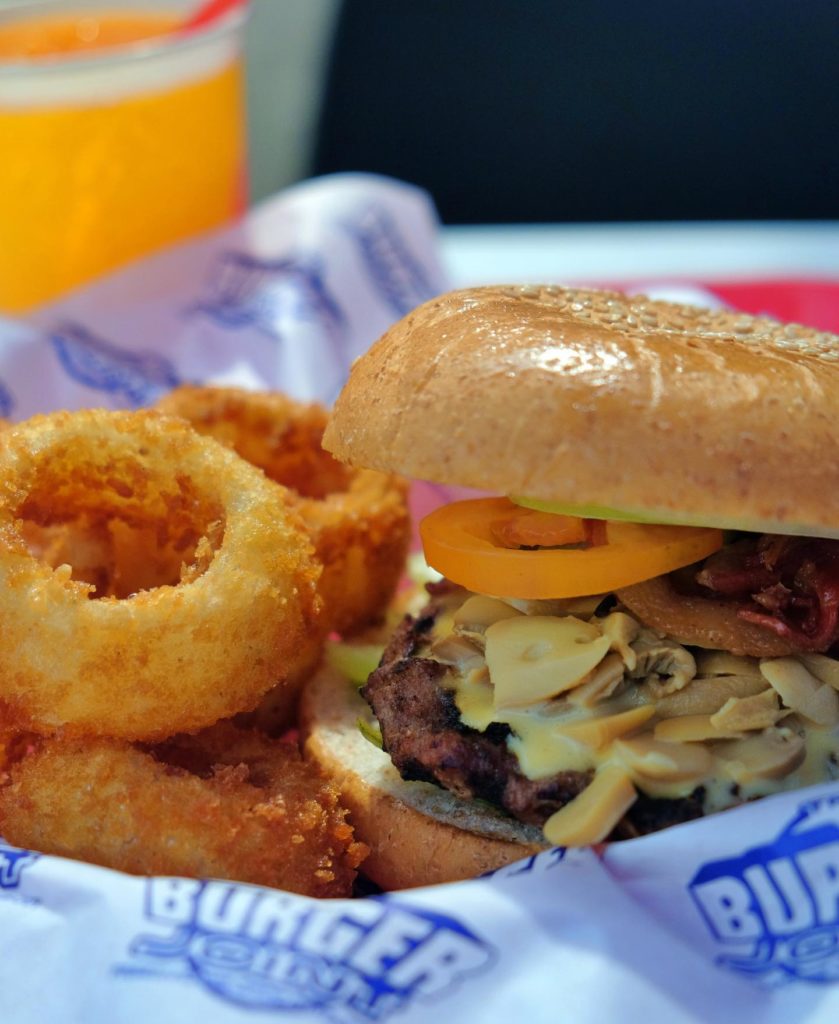 The Burger Joint
Not all burgers are created equal; some are made to extremely suit your taste. If you're looking for a burger joint that will allow you to pick sides of your choice, then look no further, The Burger Joint is here to satisfy your cravings.
The Burger Joint Location:
The Burger Joint – Mabolo⠀⠀⠀⠀⠀⠀⠀⠀⠀⠀
11:00 AM – 11:00 PM daily⠀⠀⠀⠀⠀⠀⠀⠀⠀⠀
+63 956 817 7804⠀⠀⠀⠀⠀⠀⠀⠀⠀⠀⠀
The Burger Joint – Queens Rd.⠀⠀⠀⠀⠀⠀⠀⠀⠀⠀
11:00 AM – 10:00 PM daily⠀⠀⠀⠀⠀⠀⠀⠀⠀⠀
+63 967 298 0197 OR (032) 233-9268⠀⠀⠀⠀⠀⠀⠀⠀⠀⠀⠀⠀
The Burger Joint – Ayala Central Bloc⠀⠀⠀⠀⠀⠀⠀⠀⠀⠀
9:00 AM – 9:00 PM daily⠀⠀⠀⠀⠀⠀⠀⠀⠀⠀
Call: +63 915 724 1820⠀
Facebook: The Burger Joint
Stoke Burger
You'll know how awesome a burger joint can be in Cebu when they get to be nominated as Sunstar's Best of Cebu – Best Burger of 2020. That's Stoke Burger for you. Despite its accommodation capacity, this local small street burger has been making waves in the industry by serving the best street-style burger in Cebu.
Stoke Burger's Light Weight Burger Jr., Squat Burger, Hawaiian Burger, Rodeo Burger, and Deadlift Burger are made from 100% beef patty, homemade buns, farm-fresh vegetables, and their signature sauces.
Stoke Burger Location:
Smart: 09493324749
Globe: 09157249038
Mambaling:
Smart: +639611756036
Stoke Burgers Carcar
Facebook: Stoke Burger
The Weekend Burger
Want quality meat for your burger? Want to try something different? Well, you're sure in for a gastronomic adventure when you choose to buy burgers from The Weekend Burger. Why? Well, they're one of the few burger joints that utilize Angus beef – juicier and more tender than your regular beef.
If you want to try a little extraordinary, The Weekend Burger also sells Peanut Butter Burger. Wait, what? What kind of combination is that?! Well, why not try to order from them to find out?
The Weekend Burger Location:
Tres de Abril
V. Rama
Guadalupe
Facebook: The Weekend Burger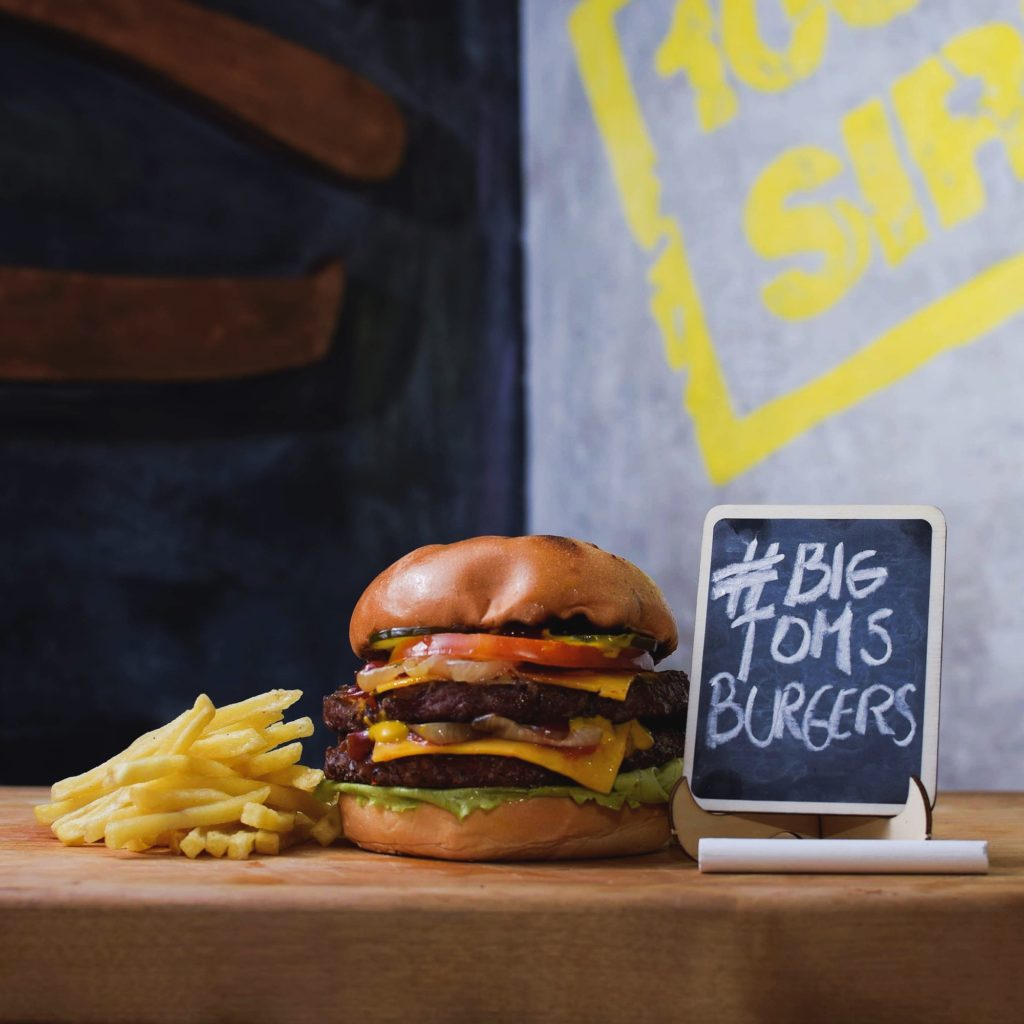 Big Tom's Charbroiled Burger – Cebu
Bringing your usual beef patty to the next level, Big Tom's Charbroiled Burger stays true to its designation as Sunstar's Best of Cebu – Best Burger from 2013 to 2015. Their sirloin ground beef patties are grilled to perfection with no MSG and extenders added! It's like eating steak on a bun.
Big Tom's Charbroiled Burger – Cebu Location:
Capitol branch: 032 2398101
Oakridge branch: 032 2684961
Facebook: Big Tom's Charbroiled Burger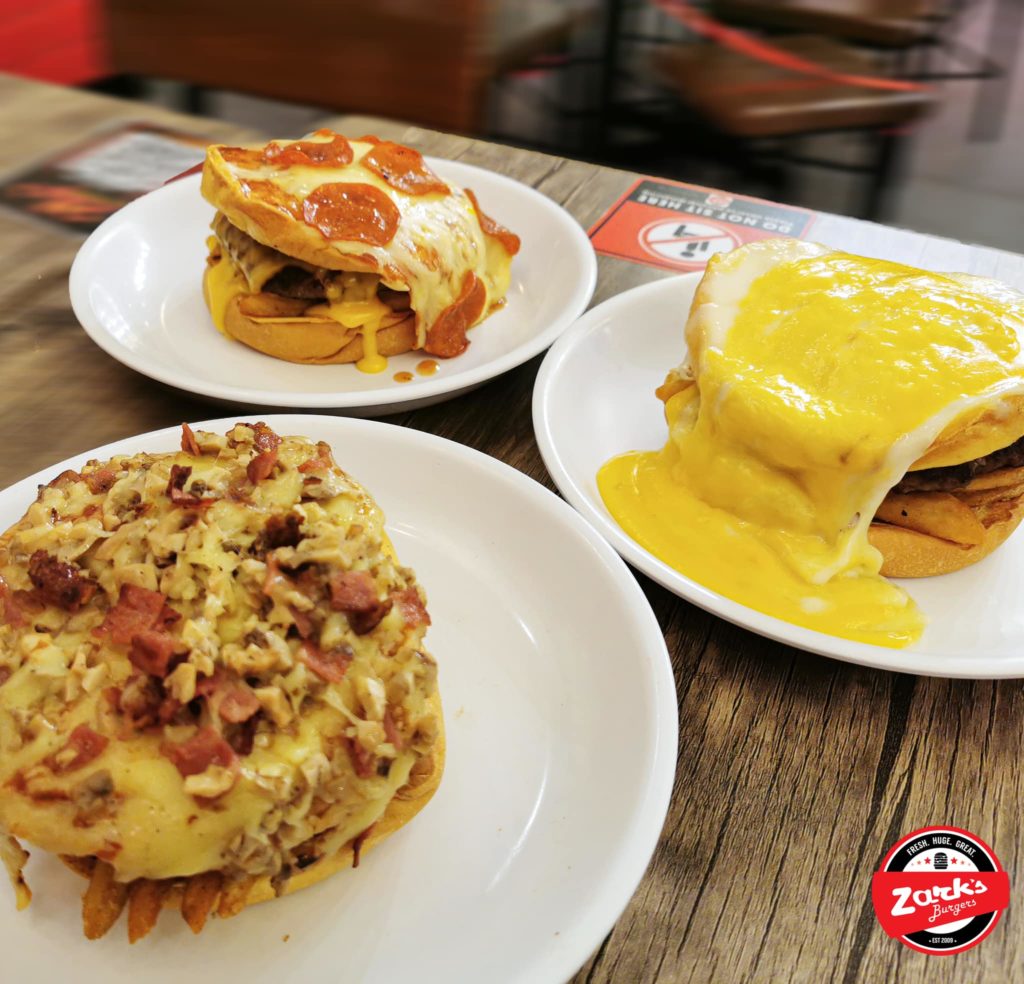 Zark's Burger
Another mouth-watering experience every burger-hunter should try is Zark's Burger. Known to use only fresh ingredients and huge burgers, Zark's sure to provide the best experiences – especially to those who want to level up their burger experience like trying out their Cheesy Bacon Jalapeño, Cheesy Bacon Fries, Sloppy Joe, Thunder Mac n Cheese, and more!
Zark's Burger Location:
Zark's Burger SM City Cebu
(032) 232 4882
Facebook: Zark's Burger SM City Cebu
Big Daddy Truck
Big Daddy Truck is a trendsetting burger junction in Cebu specifically located in Lahug near IT Park. They serve their signature mouthwatering burgers with juicy beef patties placed in between buttery buns, delectable fries, and some wings and ribs to go along with.
Try out their knock-out BBQ Pulled Pork Cheeseburger, Fish 'n Slaw Burger, Big Daddy Combo, and many more!
Big Daddy Location:
Salinas Drive, Lahug (Beside Chikaan sa Cebu)
233-0350
North Parking Area, IL Corso Cebu
09662167611 / 09983280109
Facebook: Big Daddy Truck
So, have you decided where to get your burgers today? Share to us your favorite burger to order in these burger joints in Cebu!