For the 3rd year in a row, after the Commission on Audit's (COA) recently released annual audit reports for the year 2017, Cebu Province has once again emerged as the country's richest in terms of assets (kabtanan) owned valued at PHP 34,138,923,396.63.00.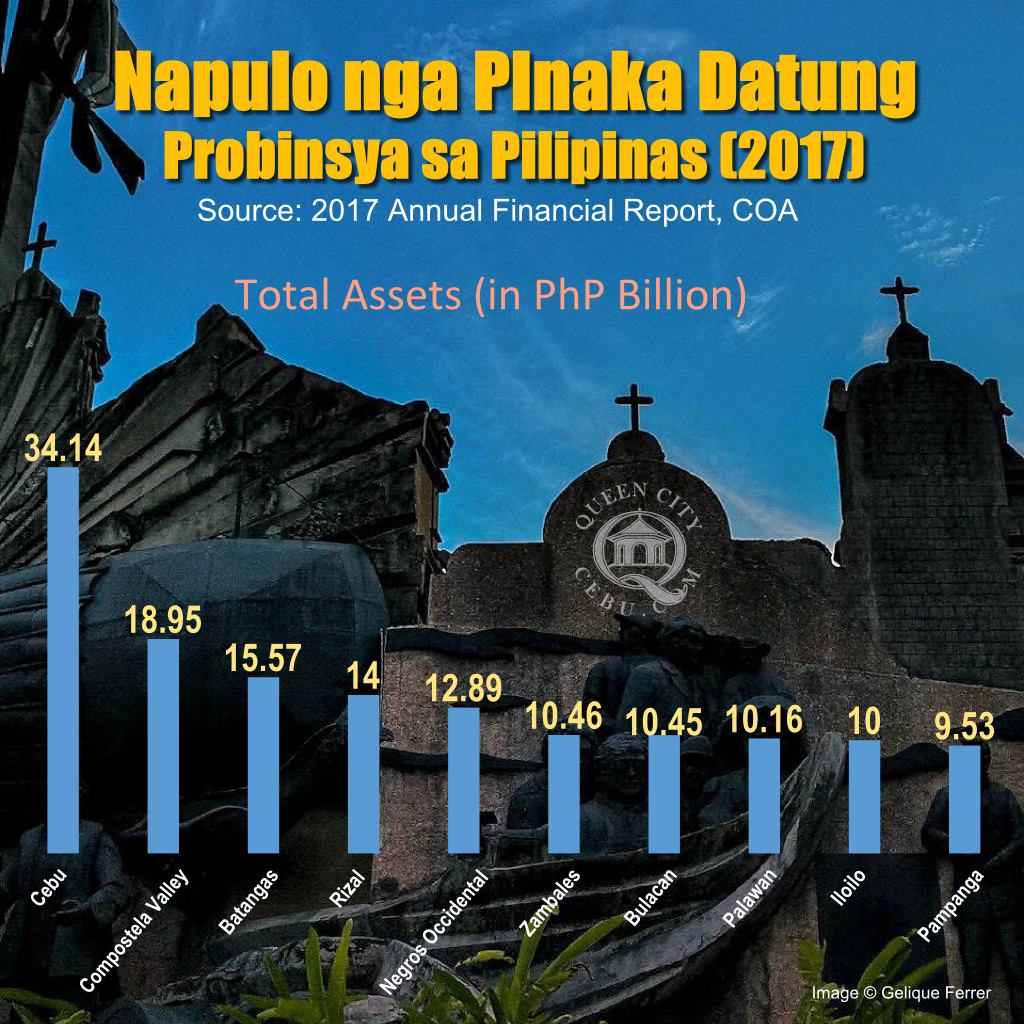 Of this figure, total cash and cash equivalents owned by the province amounts to PHP 3,610,800,465.34 while the biggest chunk of the province's asset belongs naturally to its properties, plant and equipments portfolio amounting to PHP 27,791,932,688.89 according to the audit.
Just like any other entity, the province also has its own liabilities (utang)and last year's audit pegged it at PHP 2,939,609,785.09, well below its cash and cash equivalent asset making the province more than liquid enough to pay any outstanding debt if the immediate need arises.
Here's the overall picture of Cebu province's financial position for the year 2017:
Another important fact of this report is the clause regarding "unreconciled" elements as you can see on below:
Unreconciled here loosely means the numbers on record does not match a countercheck records.
Regardless, Cebu province looks solidly on the lead by over 55% the 2nd placer, Compostela Valley.
Cebu City on the other hand is the richest city in terms of Asset again based on COA's 2017 audit.