People-watching is one of the reasons why staying at a crowded (but not too crowded) place is attractive. I love people-watching. It is good when you like socializing or simply finding joy in hearing human noise, but if you are organizing a more exclusive gathering such as a reunion, choosing the ideal resthouse that is far from the chaotic crowd is a must.
When is the right time to pick a private rest house anyway?
It is when you feel the need to revitalize, float on an infinity pool, and just feel like a princess living in a modern castle– or simply, just any day you like.
Chateau Blanc
Chateau Blanc is a mountain paradise within the city of Cebu. It is not your regular rest house because it is an entire resort built only for you. Plus, the view, you can't get that just anywhere else.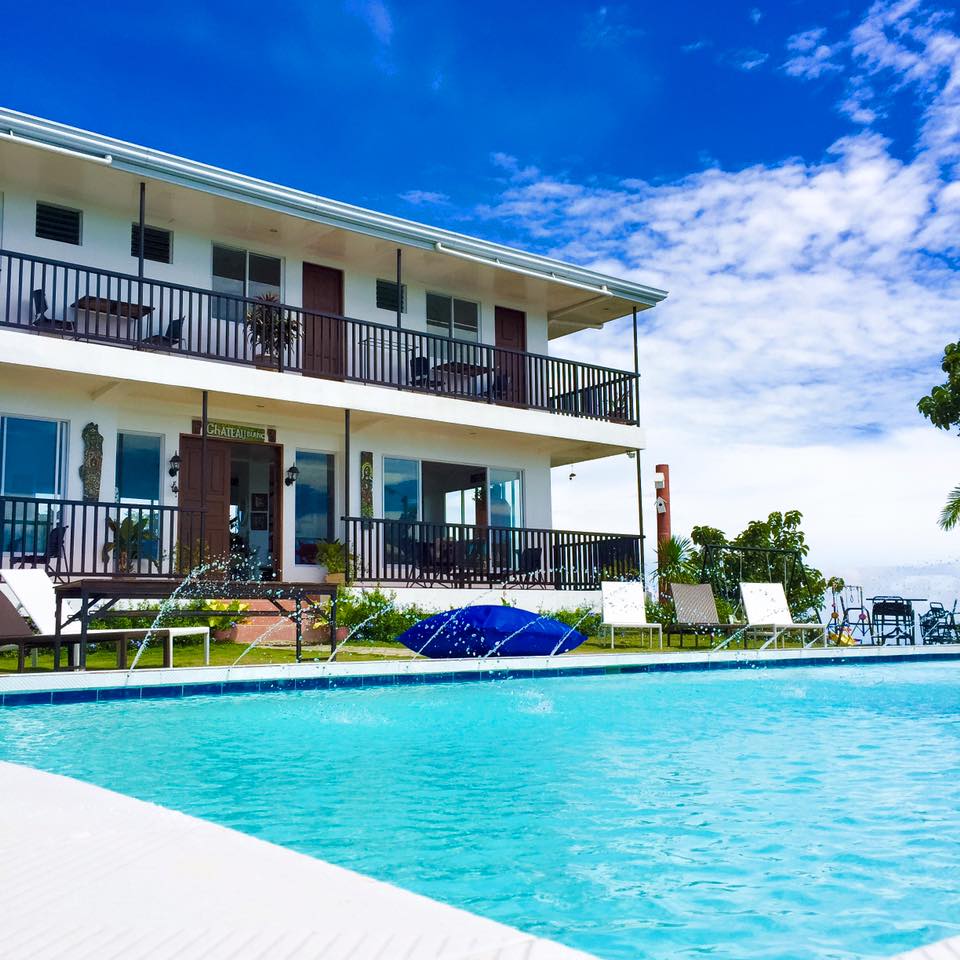 The house is overlooking the beautiful mountains of Cebu, and in front of it is the infinity pool that fits all 15 guests and a patio ready to accomodate your outdoor activities.
The view is very peaceful and so beautiful.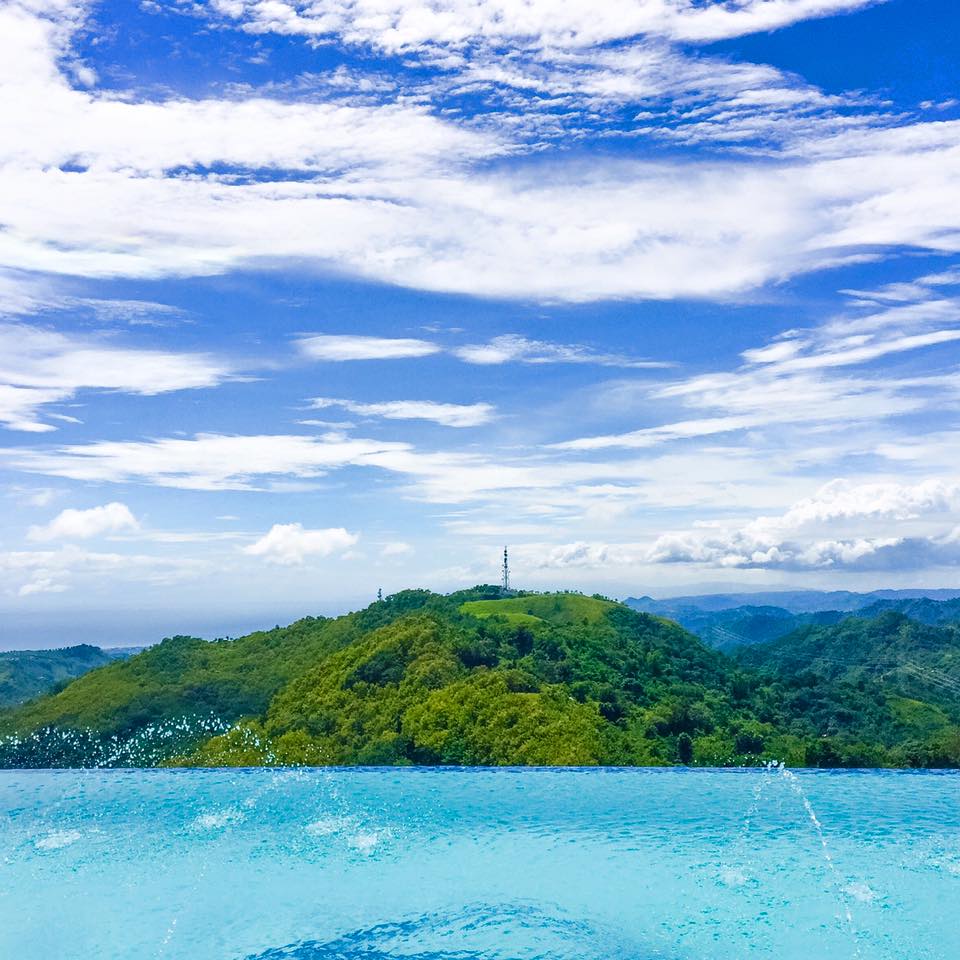 This is also a nice place to conduct photo shoots because you can never go wrong with a view like this! The hues of blue and green come together in such a harmonious way!
Inside is a fully-furnished establishment that supports everything you might need from couches, tables, chairs, an entire kitchen ready for cooking, cutlery, cooking materials, linens, and pillows. You only need to provide your own food to cook, drinks, and toiletries.
The features of the house include a living area, dining room, kitchen, 5 bedrooms, bathrooms, camping area, and a nice infinity pool near the patio.
Don't forget to layer your clothes because the temperature would definitely decrease as the sun goes down.
Chateau Blanc Guidelines
Below are the guidelines that are to be followed before and during your stay there, according to Chateau Blanc:
Book ahead of time. Walk-ins are NOT allowed so please make your reservations at least 3 days before your ideal date.
Pay the 50% downpayment through a bank deposit to confirm your reservation. This should be done 2 days before the set date. NO credit cards/checks will be accommodated. Pay in cash.
Once you have already settled your 50% downpayment, pay the remaining balance on the day of your check-in at 2 PM. The check-out time is at 12 noon the next day.
The house can only hold 15 people per day. Excess persons will be charged whether they will be staying there overnight or not.
There is no corkage fee for regular food but there is for an entire catering service: Php 3,500. This is suitable for weddings and other intimate yet extravagant events.
Guests are expected to clean after themselves as the house staff is only there to take care of the house as a whole. Cleaning, cooking, doing the laundry and everything else that involves your personal needs are not part of Chateau Blanc's concerns anymore.
A golden rule states that guests should not damage the house, or any part of it, including furniture, plants, sheets, etc.
Alcohol is allowed but in moderation only.
"Management is not liable for any untoward incidents that may occur en route to Chateau Blanc and during the guests stay."- Chateau Blanc
Smoking is allowed but NOT indoors.
Pets are not allowed as it would be too risky.
No loud sounds as respect to the locals living nearby
Cancellation fee is 10%. Should you need to cancel the reservation, do it 7 days before the date. Otherwise, your 50% downpayment will be theirs.
Rates
Their rates vary.
Peak dates (holy week, Christmas, New Year, holidays, etc.)
15,000 pesos – 10 persons
Excess person – 300 pesos (kids below 10 are free)
Up to 15 persons
Non-Peak dates
13,000 pesos – 10 persons
Excess person – 300 pesos (kids below 10 are free)
Up to 15 persons
How to get there
Chateau Blanc is on top of the mountains in Barangay Pamutan, Guadalupe, Cebu City. The best transport system would be a private vehicle because habal-habals would be too hassle if you are a group of 10-15 going there together.

Map to Chateau Blanc from Ayala Center Cebu
You can take the route from the back of Guadalupe church or if you are nearer in Punta Princessa, take the road to the Buhisan Dam to reach Barangay Pamutan.
For more reservations and more details, please contact them via email at [email protected]. They are also responsive on their Facebook page.