Visiting farm resorts is like hitting two birds with one stone. How? You get to support local tourism while taking a break from all your regular routine. It is an escapade that would help you regain your energy, peace of mind and appreciation for your hometown.
We have featured farm resorts already but it's always nice to have several other options, right? If you live in Consolacion or around the area, here's another resort that you should consider going to.
Valentin Farm Resort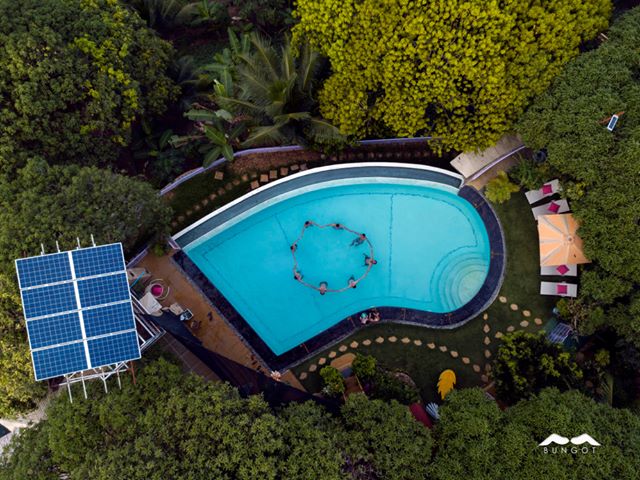 If you live in Cebu City, traveling to Consolacion would be such a headache because of the distance and traffic. You can take a cab or drive your private vehicle if you dislike taking the jeepney to Consolacion. But if you need to spend less, then take the jeepney!
Valentin is not an ordinary farm resort because it boasts of a huge infinity pool that fits perfectly to your relaxation fantasy. You will be surrounded by luscious trees as you take a swim.
The farm life and luxury combined is here. The view is breathtaking as you will be facing the mountains while you enjoy the pool.
Rates
Valentin Farm offers the entire resort for only 5,000 (day use from 8 AM to 5 PM), good for 10 persons. For every excess adult, an additional of 350 pesos must be paid. For excess children below 3 years old, the fee is 100 while those above 3, below 12, the additional fee is 150. The package does not include room use yet.
For an overnight use (2 PM to 12 noon) here is the first package, which includes 3 rooms (standard) good for 6 persons. Each room is good for two. The rate is 10,000 pesos.
The second package is also at 10,000, inclusive of rooms (with army bunkers) for 14 persons.
If you are less than 14, you can take the other package good for 8 persons for only 8,000 pesos. It is an entire house with a kitchen.
The fees for the excess persons for overnight use are as follows:
Adult- 650 pesos
Child below 3 years old- 150
Child from 4-12- 300
They will require you to pay an incidental fee of 1,000 pesos which is refundable. Ask for the refund during checking out.
Other amenities are included for a fun and memorable time in the resort– not just for adults, but also for the kids, if you bring any. They offer a nice playground and a garden where children can safely play, and for the adults, a poolside bar with a gazebo is available, also a grilling area for cooking and free and unlimited use of the billiards.
For a more fun stay, the resort offers some services unlimited videoke for 2,000 pesos only. Lastly, please book your stay ahead of time, no walk-ins allowed! You need to submit a guest list and 50% downpayment as your reservation fee.
How to get there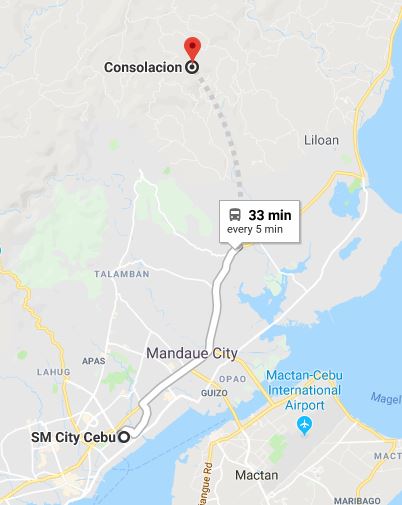 They have no official Facebook page but you may reach them at 0917 324 6022. To get there from SM City Cebu, take a jeepney across APM (near SM) and it will take you to Consolacion. Take a habal-habal to reach Valentin.