No celebration in the Philippines is ever complete without lechon. As the itinerant TV chef Anthony Bourdain says it: lechon is the country's most beloved dish. But with so many restaurants serving lechon, finding the best food shop can be tough.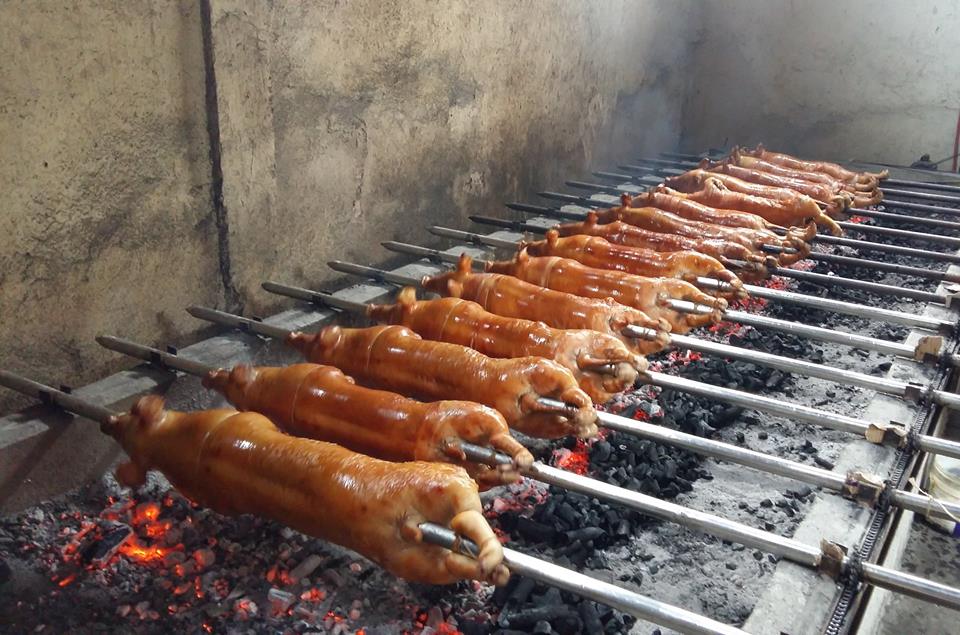 No worries though since Helen's Native Lechon is here to answer that craving of yours! While many restaurants thrive to find faster and easier means of preparing and cooking lechon, Helen's Native Lechon continues to adhere to their family's tradition of roasting pig – by using charcoal pits not gas or wood. They make sure that the hogs they raise are grown and nurtured in an organic way and the spices used to add taste are organically harvested and grown.
Established in 1984, Helen's Native Lechon has been proven to provide the original native tasting and mouthwatering roasted pig for over three decades. Hence, it is considered as one of the finest and oldest lechon houses in Cebu.
Recently, Helen Ramin's son, Leonardo Ramin Jr. came up with another signature brand that features the rest of Cebu's delicacies – the Lechon Party Box. It is a perfect and convenient package for simple gatherings and getaways with ngohiong, chicharon bulaklak, deep-fried pork intestines, sisig, lumpia shanghai, pork barbecue, dugo-dugo, and of course, native lechon to choose from!
Lechon Party Box is at 1,800 pesos only, with:
1/2 kilo Helen's Native Lechon
1/2 Pork Sisig
20 pcs ngohiong
20 pieces Lumpia Shanghai
20 pcs Chicharon Bulaklak
Aside from this delectable party box, Helen's Native Lechon also offers the following:
Lechon (per kilo)
Whole Lechon (comes with dinuguan)
Boneless Lechon Belly
Lechon Kambing
Lechon Party Box
Lechon Manok (new launched product)

Hungry? Visit the main outlet of Helen's Native Lechon at M. Cuenco Avenue, Cebu City. They are also opening another branch in Lahug this August!
They have branches in Banilad, Nivel Hills, Tisa Labangon, Holy Spirit Quezon City. On July 28, their newest branch will open at Guadalupe.

For orders, you may contact them through their Facebook page or simply call them at 233-0003 232-0199 0927-8783210. They offer FREE DINUGUAN and FREE DELIVERY for whole lechon orders within Cebu City and Mandaue City.